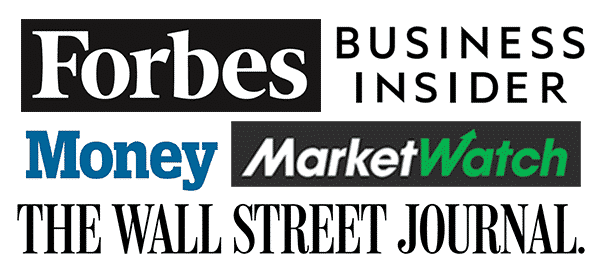 Over the years, I've been featured in various publications, including The Wall Street Journal, Los Angeles Times, MarketWatch, CNBC, and others. Below is a list of some of the places I have been seen on.
If you want to get in contact with me, feel free to email me at kevin@financialpanther.com or fill out the form at the bottom of the page.
Minnesotans cope with rising costs by taking on side hustles – Star Tribune
What It's Really Like to Be an Airbnb Landlord – The Wall Street Journal
How To Use Gig-Economy Jobs To Change Your Life – Los Angeles Times
Why Kevin Ha, who once made $125,000 a year, ditched law for the gig economy – Grow from Acorns + CNBC
This full-time lawyer also has 13 side hustles. Here's what he's learned – MarketWatch
Planners scoff, but young retirees have lessons for rest of us – Star Tribune
4 side hustles for introverts: Some can bring in tens of thousands of dollars – CNBC
These lawyers balance full-time practices with a side hustle that pays – ABA Journal
Choosing Side Hustles (& Happiness!) Over Full-Time Employment with Financial Panther – BiggerPockets Money Podcast
How the Financial Panther Paid off $87,000 in Student Loans in 2 Years – Student Loan Hero
Christopher Guest Post: Financial Panther – Physician on FIRE
Side Hustling with the Financial Panther – Popcorn Finance
Optimizing for happiness (and side hustles!) over money: Kevin from Financial Panther – FIRE Drill Podcast
How Pet Sitting Helped Kevin Pay off $87,000 of Student Loan Debt – His & Her Money
How a Side Hustle Can Add Passion—and a Big Payoff—to Your Career – Parade
How Kevin Ha Paid Off $87,000 in Student Loan Debt in 2.5 Years – Saving for College
Do I Need a Business Credit Card If I'm Self-Employed? – Yahoo Finance
These Millennials Will Turn Your Money Into Magic – Nasdaq
The FIRE Movement: Is It Right For Your Client? – Forbes
Food Delivery Side Hustle – Making ~$40 Per Hour! – Budgets Are Sexy
10 Questions With The Financial Panther – 1500 Days
How to Start Saving and Investing – Money Geek
All about Home Budgeting and Financial Planning: Tips from the Experts – Porch
You can connect with me on Twitter, Facebook, Instagram, or fill out the form below.