I remember when my brother first told me about a new app he'd found called Postmates. He'd just returned home to the US after living overseas for a few years and didn't have a job, so, in order to make a bit of cash while he was job hunting, he picked up a side gig as a Postmates courier, delivering food for people around the city.
Here was my brother, a college-educated, smart, hard-working millennial…working as a delivery man. He was really putting that college degree to use.
We're a pretty lazy society. And the rise of the on-demand economy might be one of the lazier things out there. Remember when you used to have to go outside in order to get the things you wanted? Now, all you have to do is tap a button on your phone and someone can come right to your door with anything you want. Everything in your city is available to you right from your phone – for a fee, of course.
Using these on-demand services isn't great for your wallet, but the rise of the on-demand economy does bring with it the opportunity to engage in some good side hustling. And Postmates and other food delivery apps have probably been my favorite side hustles to date.
What Is Postmates?
As my brother described it to me, Postmates is an app for people who are either really lazy or really busy. One of the first deliveries he made was to a customer who had ordered coffee from Starbucks. My brother happened to be in the neighborhood, so he quickly accepted the order. Oddly, the Starbucks was across the street from the customer.
"Why'd this person pay someone to pick up a coffee if it was just across the street?" I asked.
"Because they (sic) lazy," he replied.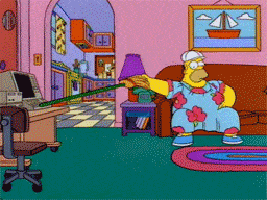 Laziness aside, what really intrigued me was how Postmates worked on the courier side. The easiest way to think about Postmates is as an Uber for food delivery. Similar to Uber, my brother could log in and accept any orders that came in through the app. He was also free to reject any orders that he didn't like and he didn't have to follow any set schedule. And the best part – he could use any mode of transport he wanted. He didn't have a car, so he opted to use his bike to make deliveries. Sometimes he'd use a skateboard. Other times, he'd simply walk his orders to the customer.
The concept seemed pretty great to me. I'm always on the lookout for side hustles that incorporate things I'm already doing. And like any true personal finance geek, I love biking. So when the wave of on-demand food delivery services – such as Postmates – hit my city, I immediately signed up.
I was a big shot lawyer…and here I was signing up to work as a delivery man.
How Does Postmates Work?
Postmates is just one of the many on-demand food delivery apps that have hit the scene in the past few years.  Besides Postmates, there's also DoorDash, Uber Eats, Grubhub, and others. The basic concept of all of these services is the same. On the customer side, you pull up the app, look for something you want, and then place an order. The app then pings a nearby courier who grabs the order for you and brings it to your door.
On the courier side, Postmates basically works like any other on-demand app. Couriers can log in at any time they want and accept or reject orders as they come in. When you become a Postmate, you aren't an employee. Instead, you're classified as an independent contractor. While there are numerous lawsuits challenging this classification, for someone like me, being classified as an independent contractor is great! I've already got a day job, so I don't want a second job. I want a side hustle.
Why I Think You Should Be A Bike Messenger
If you're thinking of becoming a delivery person, you'll typically have two choices – you can drive your car or you can bike.
I personally would not recommend doing Postmates using your car. Restaurants are typically located in high traffic areas, so using your car means you'll waste time, money, and gas trying to find parking. The costs to operate your car will also reduce your earnings. And truth be told, being a delivery person in a car isn't very fun.
But doing deliveries on a bike – that's a different story.
Most of us in the personal finance world are well aware of the advantages of biking. It's good for the environment. The costs to operate a bike are slim to none. And perhaps most important, biking has great health benefits.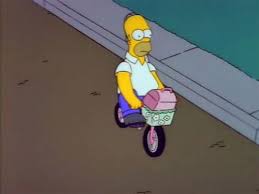 There aren't a lot of side gigs out there where you can make money while also being active. Most professional jobs these days are pretty sedentary. As a lawyer, I basically spend 8 hours a day sitting in front of a computer screen. Those of you who are bloggers probably spend much of your day sitting in front of a computer as well. Some people say sitting is as bad as smoking. Our jobs could be killing us!
But being a bike messenger…well, have you ever seen an out of shape biker? I know I haven't. What do you think a couple hours a week of biking will do for you?  Do you think you could improve your health by hopping on a bike more often?
How I'm Getting Paid To Bike
Since I enjoy biking, whenever I feel like getting a little bit of exercise (or whenever I'm just feeling a bit antsy), I'll turn on the Postmates app and wait for an order to come in. Fortunately for me, I live in a high demand area. That means when I want to make some deliveries, I don't even have to leave my house while I wait for an order.
Once an order comes in, it's off to the races. For most restaurants, Postmates places the order in advance for you. All I have to do is wait until the order is ready, and then I bike on over to the restaurant. Since I'm on a bike, I never have to worry about parking – I can pull up right to the front door.
For some places – mainly fast-food restaurants – you have to place the order yourself. I generally try to avoid orders where I have to place the order myself unless it's a place that I know will be fast. I've been doing Postmates for half-a-decade now, so I've gotten pretty good at figuring out which type of orders to accept and which to reject. You'll eventually figure this out as well with experience.
I have a road bike that I keep on my porch that I'll use if I'm planning to do an extended period of deliveries. More often than not though, I actually end up making deliveries using my city's bikeshare system. That means I usually don't even use my own bike to make deliveries.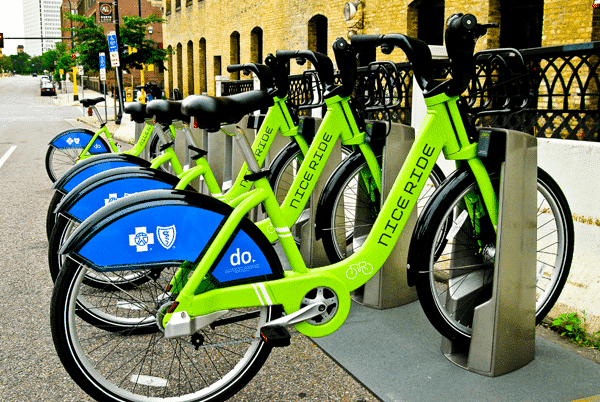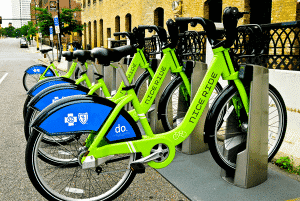 And I get a great workout from doing Postmates. The app adjusts the distances for orders based on the type of vehicle you use. Most bike orders won't be more than a few miles away. When you think about it, it seems like a pretty good idea to get a few miles of biking in during your spare time and make a bit of cash as well. It's a double benefit! There aren't a lot of gigs out there that improve your health and allow you to get paid. 
As my brother once told me when I was trying to learn more about Postmates: "I don't even need a gym membership anymore."
Recently, I started to try doing deliveries using an electric bike or electric scooter. Ebikes are one of the best inventions I've started to use and they're a game-changer.
How Much Can You Make?
You're not necessarily going to get rich from doing Postmates, but you also shouldn't underestimate the impact of this type of side hustle over time. Every dollar you earn doing bike deliveries is a dollar you can save away. It really adds up. And with the right strategy, it's possible to make food delivery work out very well for you.
Postmates calculates your pay primarily based on distance. In general, your base pay is going to be very low. Most of your earnings will come from tips. Unfortunately, Postmates doesn't tell you what your tip will be in advance, so you're taking a risk whenever you accept a Postmates order.
If you do Postmates just by itself, you won't make a ton. Back when I only did Postmates, my hourly rate was around $12-$15 per hour.
Over the years, however, I've added additional food delivery apps to my repertoire – specifically, DoorDash, Uber Eats, and Grubhub. By multi-apping – that is, running multiple apps at the same time – I'm able to dramatically increase my earnings. Indeed, I often earn $30 to $40 per hour by running multiple delivery apps at the same time and accepting multiple deliveries from different apps going in the same direction. 
The Negatives Of Doing Postmates
At the outset, I'll say this – in my opinion, Postmates is the worst of the big four delivery apps. Years ago, Postmates was my only option, but now with so many delivery apps to use, Postmates is always my last choice. Here's why:
Low Paying. Without a doubt, Postmates pays the least of the four main delivery apps. While you can make some decent money if you get tips, Postmates either doesn't encourage tipping or the customers that use Postmates are just cheap. Unlike other delivery apps, Postmates doesn't tell you what you'll make before you accept an order, so anytime you accept an order, you're completely rolling the dice on whether it'll be worthwhile or not. The only time I ever do Postmates deliveries these days is if it's on my route while I'm doing a delivery for another app.
Heavily Tip Reliant. The base pay Postmates offers for deliveries is absurdly low. I've found that if I don't get a tip, I end up making $3 or less for each delivery. That's completely not worth it. I wrote a while back about how a customer once stiffed me on a $438 steak dinner he ordered. With the tip, I would have made at least $50 on that large order. Without the tip, I made $4. And the order was a pain to deliver.
You Might Not Live In A High Demand Area. One of the benefits for me in doing Postmates is that I don't have to go anywhere if I want to grab an order. I live in an area with a lot of restaurants and a lot of young people ordering from the app, so all I have to do is turn on the app while I'm sitting on my couch. Those of you who have to actually travel into more high demand areas might find this gig isn't worth the time. 
Not Every Location Allows Bikes. Depending on your location, you might not be able to make deliveries using a bike. If you have to drive, I don't think Postmates is worth your time.
Everyone Should Try Doing Bike Deliveries
I really do think everyone should try their hand at being a bike messenger. It's a great way to get paid to exercise. Really, it might be the only way to get paid to exercise unless you're a trainer or run some sort of health class. Even if you aren't going to do any deliveries, it only takes a little bit of time to sign up, so it's worth doing it just to have it in your back pocket. 
My general advice is to sign up for all of the food delivery apps. That includes Postmates, DoorDash, Uber Eats, and Grubhub. Sign up for all of them and have them in your side hustle toolkit. You can sign up for all of these apps while you're on your couch and if you ever want to make some extra money, you'll have them ready for you.
If you're interested in becoming a Postmate, you can sign up using my affiliate link. 
For more info about other food delivery apps, check out my in-depth posts below: