A few months ago, I woke up to a strange transaction in my checking account – a $3,000 withdrawal from my Ally checking account to a bank account I have with a fintech company called Douugh. I didn't realize it yet, but I was about to become – or perhaps more accurately, I was – […]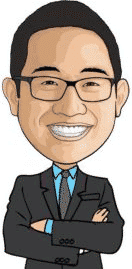 Kevin is an attorney and the blogger behind Financial Panther, a blog about personal finance, travel hacking, and side hustling using the sharing economy. He paid off $87,000 worth of student loans in just 2.5 years by choosing not to live like a big shot lawyer.
Kevin is passionate about earning money using the sharing economy and you can see all the ways he makes extra income every month in his side hustle reports.
Kevin is also big on using the latest fintech apps to improve his finances. Some of Kevin's favorite fintech apps include:
[mailchimptm]
Feel free to send Kevin a message here.