I recently gave a talk on the importance of Ebikes at
Econome
. Check out the video below.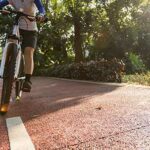 When I think about life-changing things I've bought over the years, the list is pretty small. A laptop. My first smartphone. The robot vacuum that's saved me literally hundreds of hours of cleaning time. But perhaps the best thing I've ever bought has to be an ebike.
Here's why
.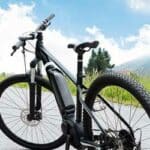 I'm a biking advocate. I've been using a bike as my primary mode of transportation for a decade. But even more than being a biking advocate, I'm an ebike advocate. And pound for pound, I think the best investment I've ever made is my ebike. For many of you reading this, I'm convinced that an ebike can be the best investment you ever make too.
Here's why
.
Ebike and Scooter Reviews
Below you'll find all the reviews I've done on the ebikes and scooters I own and use.















Check my electric bike and electric scooter review page
here
.
Ebike Articles
Check out all the other posts I've written on Ebikes.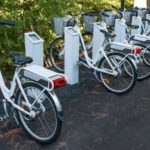 One of the things that really excites me about the future of cities and transportation is the rise of micromobility and specifically, this wave of electric micromobility that we've been seeing in urban areas. I've been a fan of micromobility even before I knew that there was a term for it. Years ago …
Read more