Getting a good entry-level commuter scooter is something I recommend to everyone. A decent scooter is affordable, can cover most of your basic travel needs, and will save you a ton of money compared to getting around with a car. Indeed, a scooter could save you thousands of dollars per year if used correctly. 
I've recently been using the Hiboy S2 Electric Scooter, a budget-friendly, entry-level commuter scooter from Hiboy. After using it for a bit, my conclusion is that it's an excellent entry-level scooter that would be a good fit for a lot of people. If you're looking for a great commuter scooter to get you around town or to the office, the Hiboy S2 is definitely a scooter you'll want to take a look at. 
With all that said, in this Hiboy S2 review, we'll take a closer look at the Hiboy S2, what my experience with this scooter has been like, and whether this is the right scooter for you.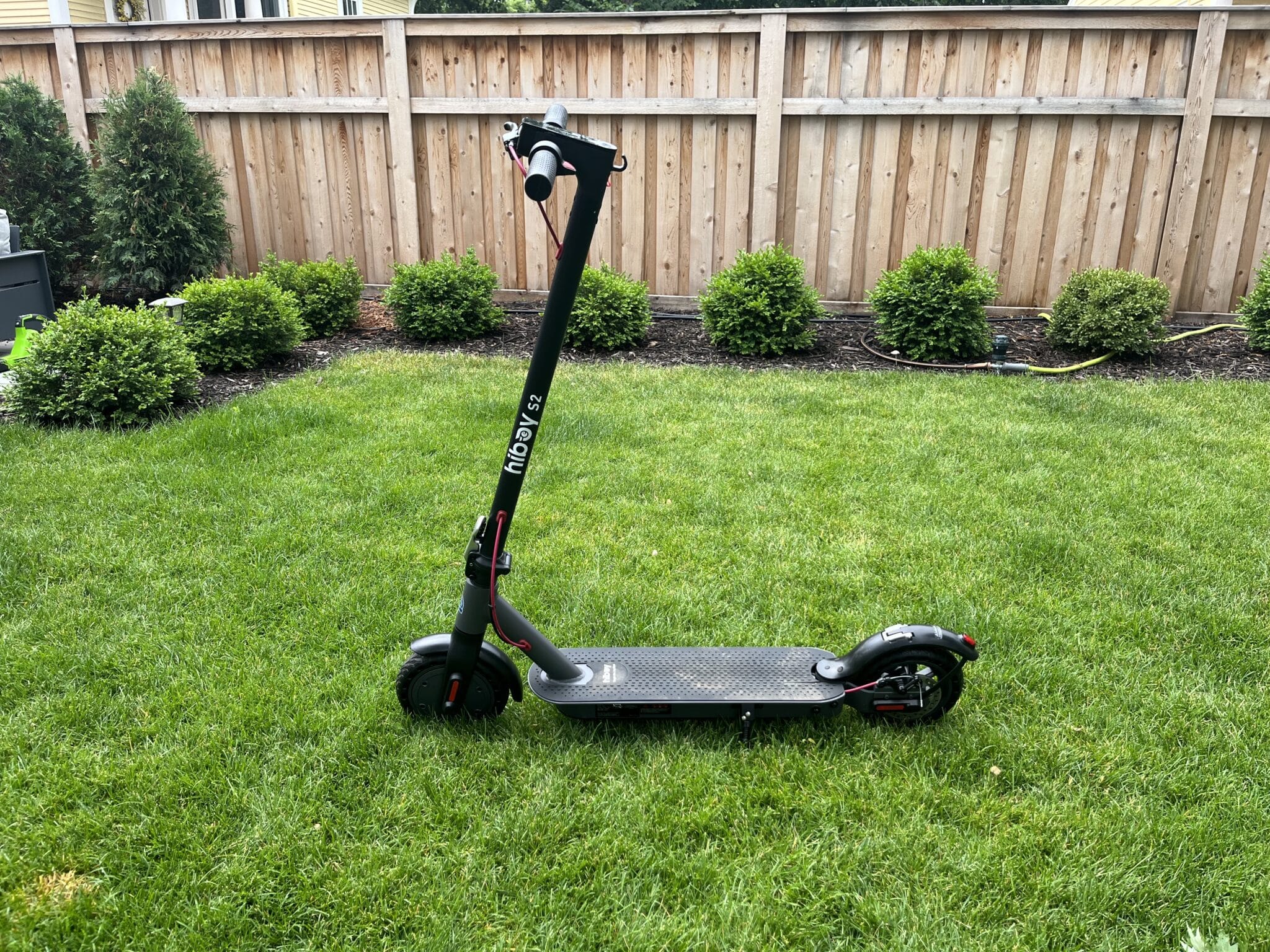 Hiboy S2 Electric Scooter Review – Brief Overview 
To begin, let's look at the specs for the Hiboy S2. Here's what the Hiboy S2 offers:
Max Speed – 18.6 mph
Range – Approximately 17 miles
Battery – Internal 7.5 ah battery
Motor – 350-watt motor 
Tires – 8.5-inch solid tires.
Other Features: Integrated headlights and taillights; cruise control settings; has both mechanical rear disc brake and electronic brakes. 
As you can probably tell, the Hiboy S2 isn't a high-powered scooter, but with a max speed of around 18-19 miles per hour, it should be fast enough to cover most trips. When compared to much more expensive high-powered scooters, the Hiboy S2 is an incredible value (high-powered scooters will typically cost around $1,500, while you can get the Hiboy S2 for under $500 (and sometimes in the $300s depending on sales and promotions).
For most people, a scooter like the Hiboy S2 is a perfect scooter to have on hand, allowing you to get around town quickly and potentially replace a lot of car trips. You can easily use it to commute, run errands, and even do small grocery runs if you have a bag with you. 
It's also a comfortable scooter for most people. Scooters can be more difficult to ride compared to a bike and not everyone is able to or should ride a high-powered scooter. The Hiboy S2 is a good scooter for most people since it's lightweight and easy to handle, as well as having a top speed and power that's easier to handle for someone not used to a high-powered scooter.
My Experience With The Hiboy S2 Electric Scooter
I've always been a fan of Hiboy as a company, and as with all Hiboy products I've used, the Hiboy S2 doesn't disappoint. I think the Hiboy S2 represents incredible value for the price, especially if you can use it to replace many of your car trips. 
As a transportation vehicle, the Hiboy S2 is excellent. It has a max speed of about 18-19 mph which doesn't make it super fast, but makes it fast enough to cover short and medium distances. I find that distances between 1 and 5 miles are perfectly made for the Hiboy S2 (don't underestimate how many trips you take that probably fall within those distances). 
The range on the Hiboy S2 is solid. With an estimated 17 miles of range, you won't be doing any long-distance rides on this scooter. However, for commuting or getting around town, I found it perfect. If you're commuting, I recommend bringing your charging cable with you and charging it up at your destination. That way, you can have a full battery for your return trip. 
What I really like about the Hiboy S2 is how portable it is. It folds up very easily, allowing you to bring it inside with you if needed. Its small size also makes it perfect for multi-modal transport. You can easily bring it onto a bus or train, or if you're driving, you can put it in the trunk of your car.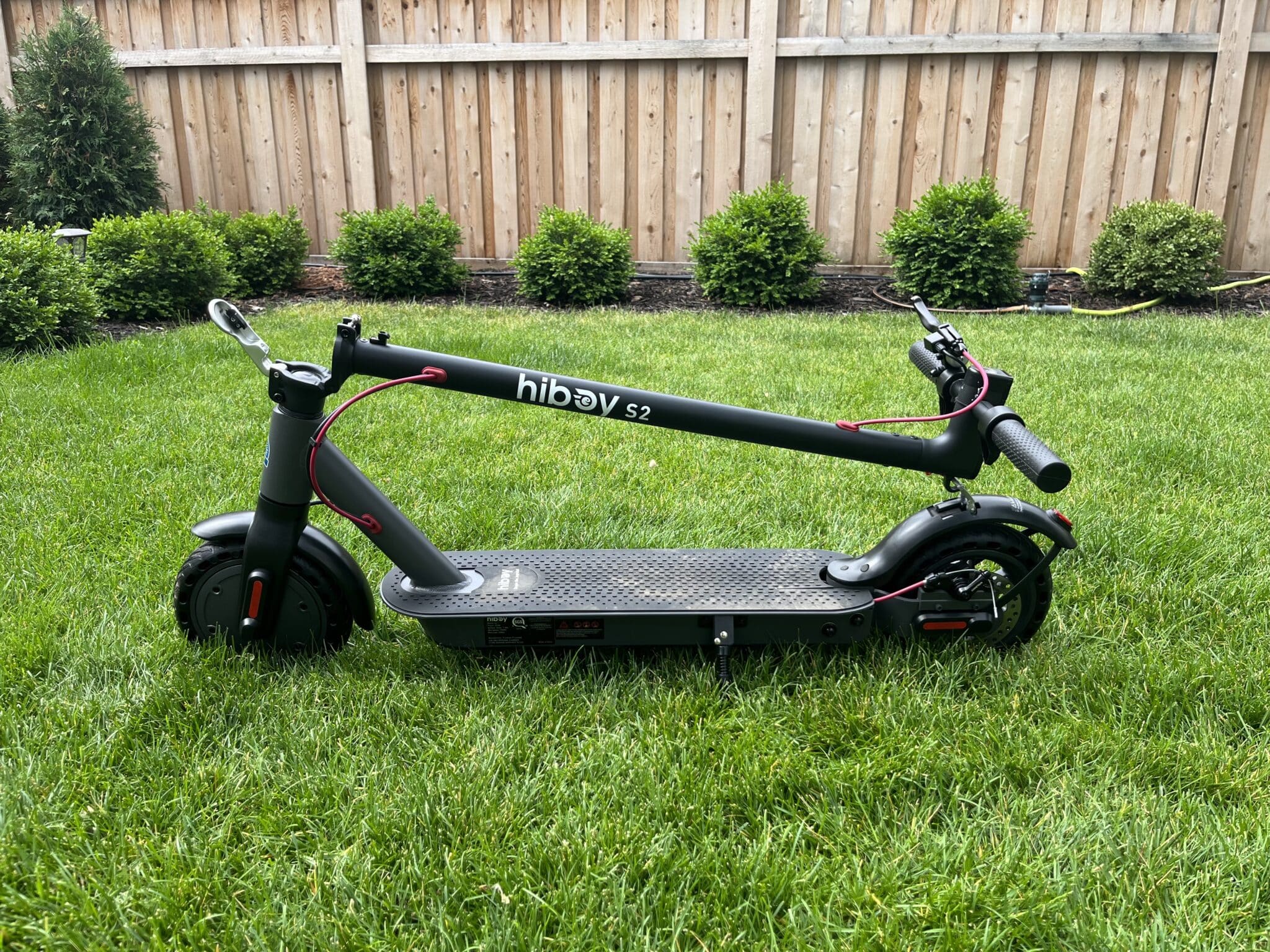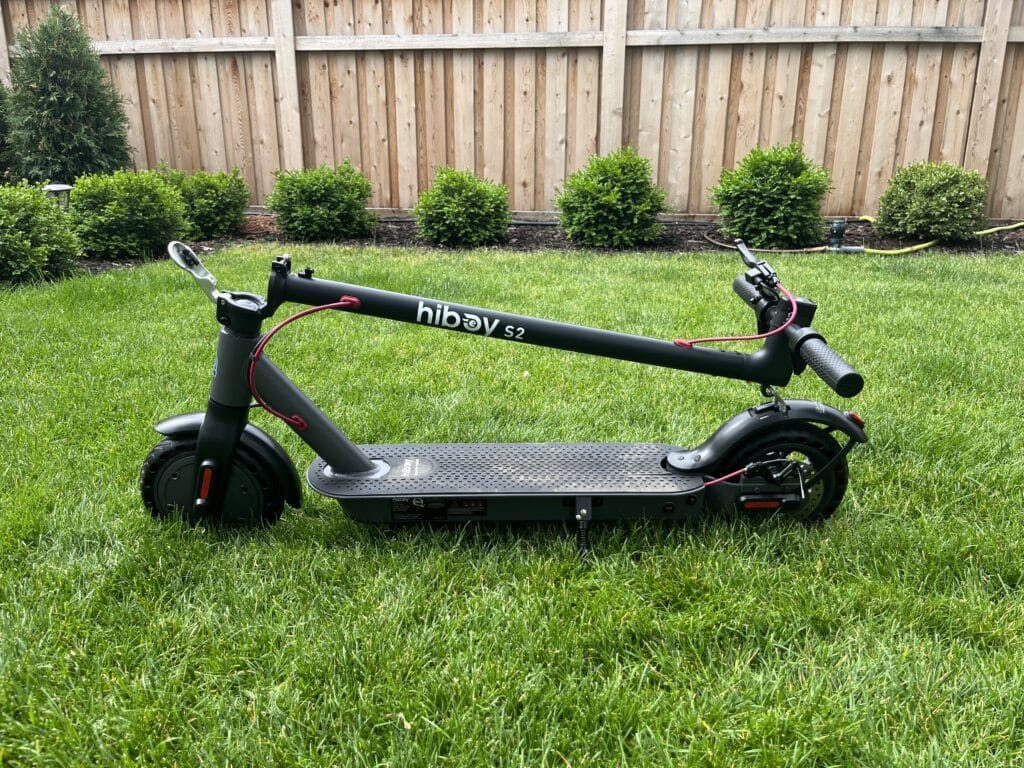 The solid tires make for a bumpier ride, but I didn't find it to be overly bumpy when riding. Air tires will obviously make for a smoother ride, but it comes with additional maintenance that some people might not want to deal with, especially when it comes to a commuter scooter. I personally prefer solid tires on a scooter like this, since I don't want to have to deal with maintenance, and having a perfectly smooth ride isn't my main priority for this type of scooter. The tires also have little air pockets in them, which seems to make a slightly smoother ride.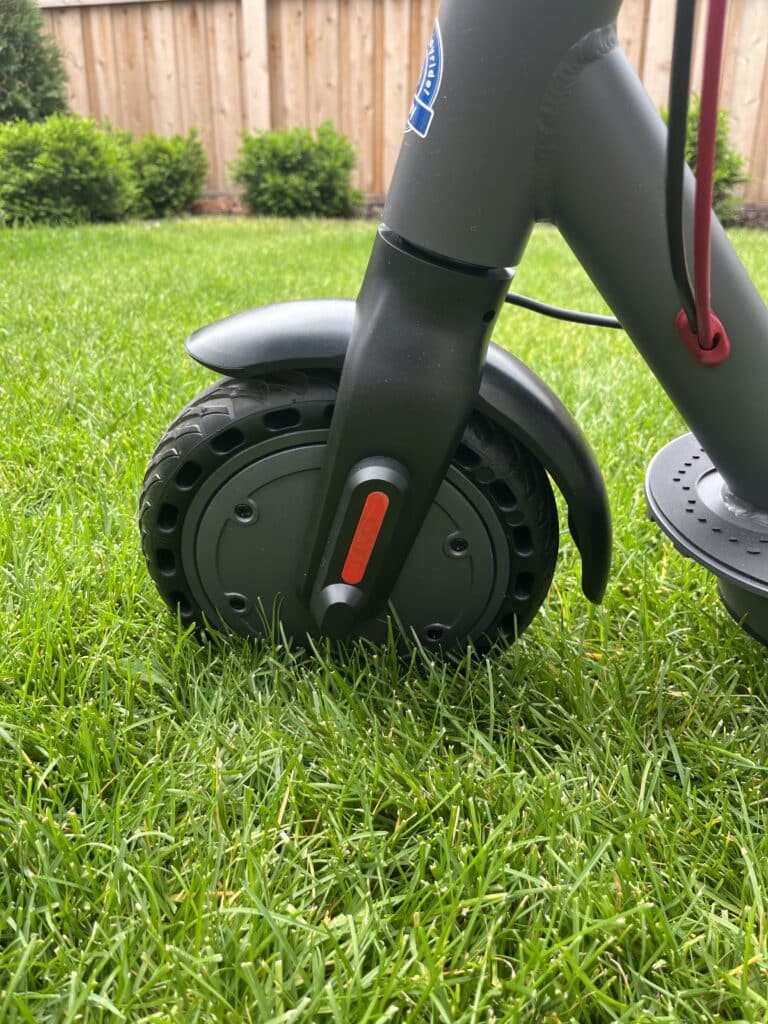 One of my favorite parts of the Hiboy S2 is the regenerative braking system that it uses. The Hiboy S2 comes with two sets of brakes. The first is a standard mechanical disk brake on the rear wheel. You use those brakes just like any other normal brake. The second set of brakes is a regenerative brake. When you use that, the regenerative brake sends the motor in reverse, which then slows down the wheels. I'm not exactly sure about the science of regenerative braking, but I can say that I'm able to stop smoothly with the regenerative brakes. I also like how it lets me save some wear and tear on my rotor and brake pads. The fact that Hiboy offers regenerative brakes on this entry-level scooter is a great bonus.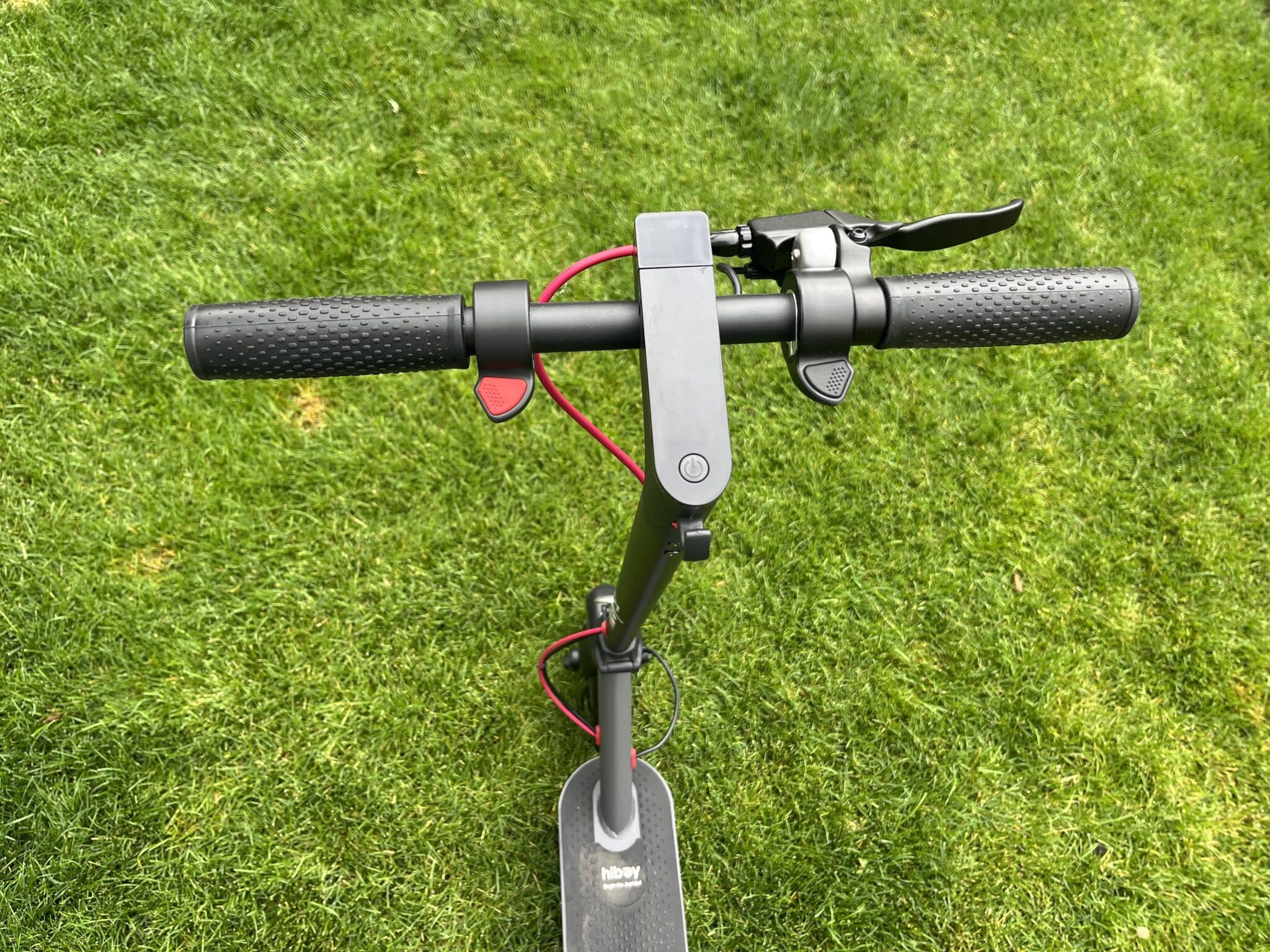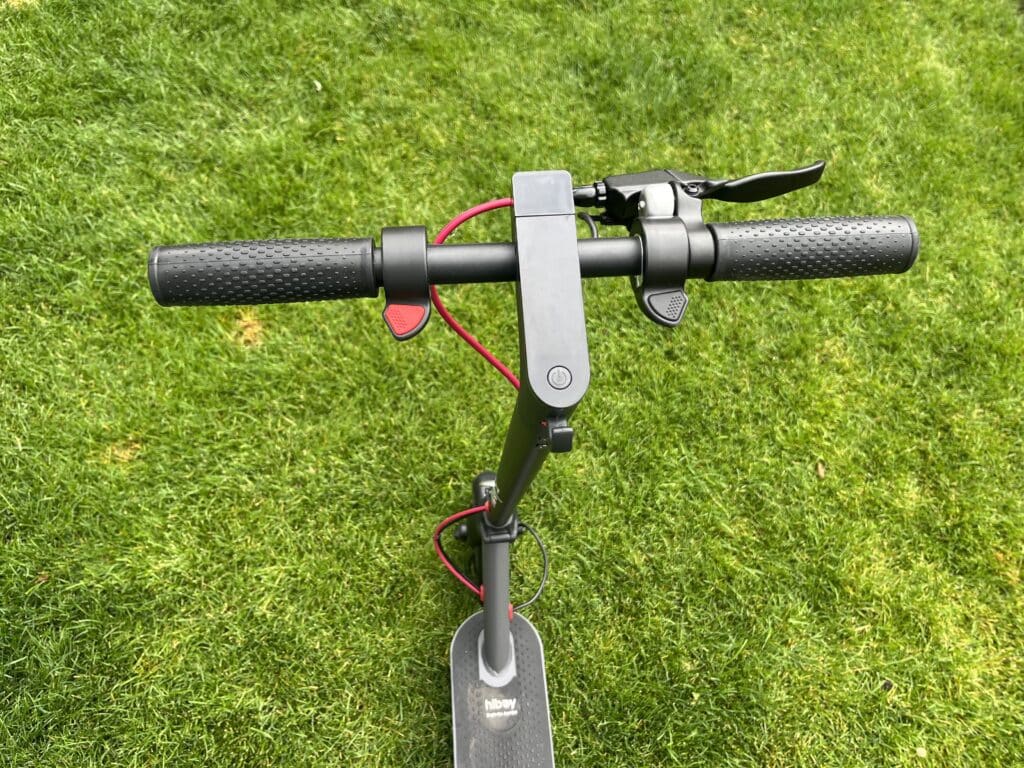 Using The Hiboy S2 For DoorDash, Uber Eats, and Grubhub 
In addition to using the Hiboy S2 to get around town, I've also been using the Hiboy S2 to do food delivery with apps like DoorDash, Uber Eats, and Grubhub. Using an electric scooter to do deliveries is an excellent way to turn your scooter into a money-making machine. When you think about it, it really isn't difficult to make your money back if you opt to use a scooter like the Hiboy S2 for food delivery. 
The big advantage of delivering using the Hiboy S2 is reducing your maintenance costs. In addition, the Hiboy S2 is small and lightweight, which makes it easy to get around crowded areas. Plus, it's small enough that you can bring it inside restaurants or apartment buildings if needed. 
I also like delivering on the Hiboy S2 because it's easy to get on and off of it. Being efficient is really important when it comes to making money with DoorDash, Uber Eats, or Grubhub, so being able to quickly hop off the scooter, grab an order, and deliver it is a big plus. 
The main downside with delivering using the Hiboy S2 is the range. The advertised max range is 17 miles, so you'll only really be able to deliver for an hour or two using this scooter. That's not a problem for me since I deliver food as a side hustle and mainly work during the lunch hour, but if you're someone that uses food delivery as a primary source of income and plan to deliver for longer hours, you'll probably need a scooter that offers more range or has a removable battery that you can swap out as needed (consider the Hiboy S2R for a low-cost scooter with a removable battery).
The Hiboy S2 Vs. The Hiboy S2R 
The Hiboy S2 and the Hiboy S2R are similar scooters, so I think it's worth discussing their differences. For the most part, the two scooters look the same (there are very slight differences in their displays). Their specs are also the same, with the same max speed, motor, and brakes.
The main difference between the two is the battery. The Hiboy S2 uses a non-removable battery, similar to most scooters. In contrast, the Hiboy S2R uses a removable battery. The big difference is that with the removable battery, it's possible to get multiple batteries, thereby increasing the range of the Hiboy S2R. 
Given how similar these two scooters are, if I could only choose one, I'd likely opt for the S2R because of the removable battery. The S2R is slightly more expensive, but I think having the flexibility of a removable battery makes it worth it. However, as I write this, it looks like the S2R is sold out, so getting your hands on the S2R might be difficult. Getting additional batteries for the S2R also isn't cheap, so if you aren't planning to get additional batteries, it makes sense to stick with the S2 and save a bit of money.
Final Thoughts
Overall, I am very happy with the Hiboy S2. It's an excellent entry-level commuter scooter that's perfect for someone looking to save some money in transportation costs and improve their commute. I said this about the Hiboy S2R in a prior review, but just like the Hiboy S2R, pound for pound, the Hiboy S2 might be one of the best-value electric scooters you can get. If you're looking to get a scooter to get you around town, I definitely recommend checking out the Hiboy S2.
I hope this Hiboy S2 review was helpful to you. If you want to get the Hiboy S2, you can get it directly from Amazon or from the Hiboy website (You can get an additional $40 off by using my coupon code: MY40 ).
If you have any questions about the Hiboy S2, feel free to ask in the comment section below.