Here's an interesting fact about me: I'm 33 years old and I've never bought a car in my life. That's sort of a strange thing for someone my age. Depending on how old you are, you've likely bought multiple cars over the years – the stats say that your average person buys a new car every 6 years or so (and spends something like $30,000 each time they do it). Someone my age might have gone through 2 or 3 cars by now.
For me, this lack of car ownership was just a product of my life circumstances. I grew up in a city with access to mass transit and everything within walking distance, so a car wasn't really a necessity. When I went off to college, I still didn't need a car because why would I? And when I moved to go to law school, once again, I didn't see any reason why I'd need a car since I could get around using the bus or train. This trend of finding myself not needing a car has continued as I've gotten older. That's not to say that I have no access to a car. In fact, my wife has a car (a 2011 Toyota Prius) and while I don't drive it often, I can still use it if I need to. I just don't need to use it very often. 
For the most part, I've opted to move through the world with the general strategy of using things with wheels – think bikes and scooters (if I knew how to skateboard, I'd probably work that into my life as well). Indeed, I've commuted to work by bike pretty much exclusively since I started my first real job back in 2013. And when bikeshare made biking even more accessible, I started biking even more, rarely ever walking or driving anywhere if I could help it. 
That gets me to the crux of today's post. With the current pandemic and social distancing guidelines, it makes me wonder what the future of mass transit and urban mobility is going to look like. In a world with social distancing, mass transit simply will not be able to work in the same manner as it did before. I know it'll be a while before I pack shoulder to shoulder into a crowded train or bus. 
But people are still going to need to move around. If mass transit isn't an option, what else will they do? It's not going to be possible to replace all of those people with individual cars. If something good can come from this pandemic, it's that there may be a movement towards micromobility in a post-pandemic world – and specifically, electric micromobility. This can be a very good thing for people.
You might wonder what micromobility has to do with personal finance or financial independence. The short of it is, this stuff saves you money. And it can greatly improve all of our lives.
Normalizing Micromobility In A Post-Pandemic World 
Most of us know that cars are expensive. Not only are they expensive individually, but they also carry huge external costs that most of us don't calculate when we're figuring out our driving costs.
I didn't necessarily start biking because it made financial sense for me – it was really something done out of convenience. But over the years, I've definitely seen the financial benefits of opting out of the car world. Before my wife and I got married, I had never paid for car insurance. I had never paid for car repairs or maintenance either. And of course, I never had any upfront costs associated with buying a car. 
More importantly, not having a car made taking non-car based modes of transport normal to me. It's a funny thing. I think for most people when you ask them how to get somewhere, they naturally think of how they get there by car. I've had my Google Maps set on bike directions for so long that I often only know how to get places via bike. It's this normalization of non-car based modes of transportation that I think has helped me a lot in my own money situation. It's forced me to challenge myself with what I can and can't do.
As to what's normal, I like to point out that cars weren't always normal. They had to become normal through a century of good marketing, subsidies from governments, and literally terraforming the Earth for them. We might be in an interesting situation where a post-pandemic world could make getting around without a car a normal thing to do. This is already fairly normal in a lot of European cities – places like Amsterdam, as an example. In a post-pandemic world, we might have no choice but to make this a normal way of life in many more places as well. If we can't move people around by bus or train, moving people around with bikes, scooters, skateboards, and other things with wheels might be our only option. 
The Benefits Of Wheels – Especially Electric Wheels 
Most people underestimate how much power wheels can have on your ability to move through the world. It's pretty amazing. Your average human can only walk about 3 mph. But once you add wheels onto almost anything, you basically increase your speed by 3 or 4 times.
This jump in speed dramatically opens the world to you too. A normal person is typically only going to walk 15-20 minutes before they think that's too far. That's about 1 mile for most people. But throw wheels onto that same person and suddenly, you can increase their world by 3 or 4 times. If 1 mile was the farthest you can go with your feet, suddenly you can go 3 to 4 miles very comfortably in about the same amount of time.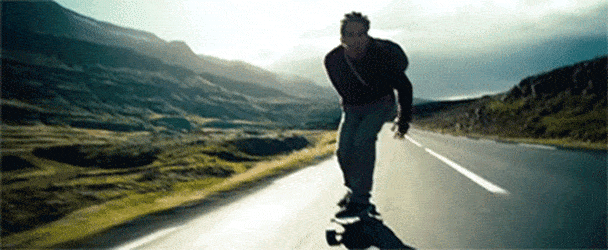 Whenever I mention the power of wheels, specifically how biking can be a real form of transportation and not just a thing you do for fun, I always seem to get the same two excuses (I call these excuses rather than objections because they've always struck me as excuses, rather than real objections). These two excuses break down to the following: 
I don't want to get sweaty; or
It's not safe.
For a long time, I haven't had good counter-arguments to these two common excuses other than essentially saying "tough it out." I think it's a fair statement – there are benefits to being uncomfortable – but admittedly, it doesn't really address anyone's concerns. 
This is why I love electric bikes and scooters. In a post-pandemic world, with the possibility that we'll need people to move around using their own small modes of transport, electric micromobility options might be more important than ever. It completely destroys the first excuse about not wanting to sweat. The fact is, if you are using an electric bike or scooter, you are not going to sweat. 
Electric micromobility options do something else that's very powerful. It extends the range someone can go without breaking a sweat. Most e-bikes will allow a normal human to travel at 20mph with minimal energy usage. That means most people can go as far as 10 miles in just 30 minutes. That's a huge range to cover in a short amount of time – all without a car. Adding wheels to a person can increase their range by 3 or 4 times. If you add electric wheels – well, now your world can extend perhaps 10 times as far.
The safety problem is something else that might very well be addressed in a post-pandemic world. Most cities simply don't have the space to create more roads and car infrastructure. If we're going to build more transportation infrastructure, it's going to need to be towards improving our current infrastructure to accommodate people outside of their cars.
The interesting thing is that the pandemic has shown that this is possible and can be done for almost no cost. Here in Minneapolis, for example, the city has closed miles of roads in order to make room for bikes and pedestrians and allow appropriate social distancing. In most places, the only thing that the city had to do was place orange traffic cones on the street, essentially creating a protected bike and pedestrian lane out of existing streets with a few pieces of plastic.
Safety can be addressed beyond just telling people to tough it out. And as more people turn to non-car based modes of transport, maybe it's possible we start terraforming our world to fit other modes of transport too?
My Current Electric Micromobility Setup And Future Plans 
It's no secret that I'm obsessed with electric micromobility options like e-bikes and scooters. If I was super rich, I'd likely have an entire garage full of e-bikes and scooters. 
Alas, I'm not super-rich though, so I have to make do with what I have. Currently, I have one e-bike – a RadCity commuter bike that I bought last year from RadPower Bikes. It cost $1,500, which might seem expensive, but when you consider that an e-bike can honestly act as a car replacement in many ways, suddenly $1,500 really isn't that much. Your cheapest, crappiest car is going to cost more than $1,500. And it'll cost much more to operate too.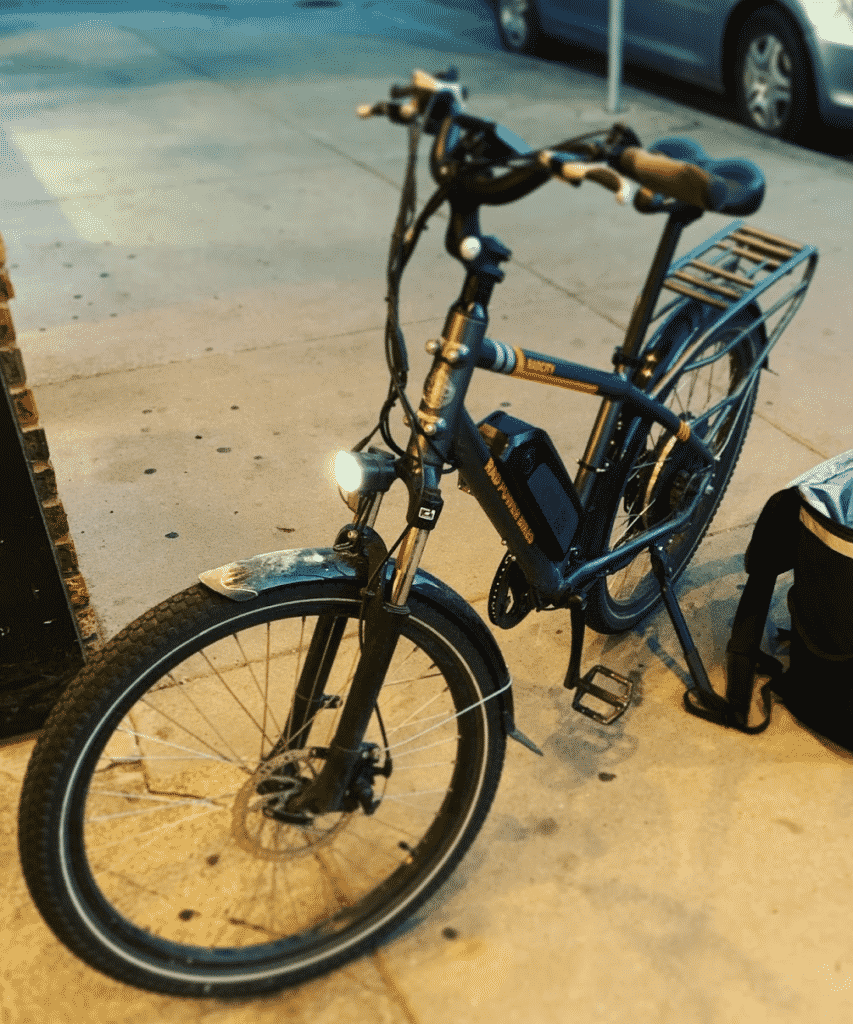 In the future, I plan to buy a RadWagon, also from RadPower Bikes. This is a cargo bike that makes it possible to hold a lot of stuff. What might be most useful is that, with the long back end, you could use it to carry an extra person on your bike. One issue with micromobility options is that they're usually only able to carry one person. If you can get a small, lightweight vehicle that can carry two people, that can be very versatile for those shorter trips. 
In addition to electric bikes, I really am dying to get an electric scooter. I've been obsessed with scooters since I first discovered them via Bird and Lime. I think it's the perfect option for someone commuting in the 5 miles or less range. At the moment, I've got my eye on a Levy Scooter, but I'm still on the fence about whether to pull the trigger on a scooter or not. 
Some final thoughts on the electric micromobility options out there if you're looking for ideas:
Ebikes: It's pretty amazing how much ground you can cover with an electric bike and how it can act as a car replacement or as the perfect second vehicle for a household. I've been very happy with my RadCity and I'm likely going to get another RadPower electric bike at some point (note: I've included a referral link for RadPower – if you use it, you get $50 off your order). In terms of price and utility, these electric bikes go a long way. Remember that $1,500 for an electric bike that you can use as a car replacement really isn't that much. A cheap car is going to cost you more than that. If you're looking for more high-end e-bike, I know that Van Moof has high-end bikes and their newest model is in the $2,000 range.
Scooters: I think scooters are the perfect commuting option for someone who really doesn't want to exert any energy and has a commute of around 5 miles or less. They're particularly good for work commuting because you can stand on them, so your clothes won't get wrinkled or messed up (there is nothing cooler than scooting in a suit). Scooters are also advantageous because they have a lower barrier to entry. You can get a Xiaomi scooter for as little as $300 or $400. More high-end scooters like the Levy Scooter are still only in the $500 to $600 range. And if you want to go high-end, an Unagi Scooter is $1,000.
Electric Skateboards: I'm not super knowledgable on the electric skateboard market, but it's something that I've seen people use and if I knew how to skateboard, I'd probably use these for the portability and fun factor. Boosted Boards went out of business recently, so I don't know what the future holds for that. The One Wheel is a quasi-electric skateboard that is accessible to everyone, as it doesn't require any special skill to be able to ride it. My only issue with electric skateboards is that they seem far too expensive for what they do. If they ever make cheaper electric skateboards, I'd be more apt to consider it.