Every personal finance nerd knows that biking is one of the best modes of transportation out there. In addition to just being fun to do, you also get three things from biking that you really can't get from any other mode of transportation – speed in getting from place to place, huge cost savings, and, of course, health benefits from actually using your own body power to propel yourself forward. And I didn't even mention the awesome feeling you get when you zoom past a bunch of cars that are stuck in traffic!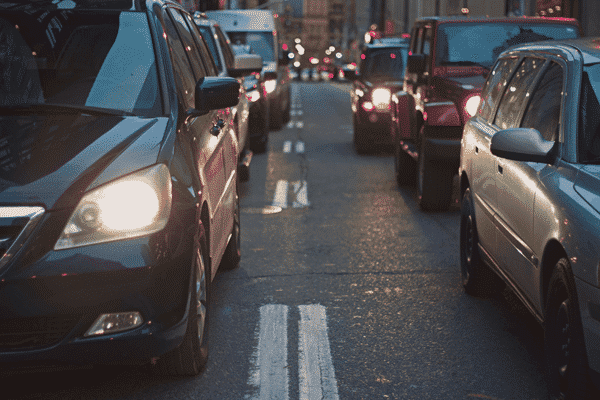 One of the best pieces of technology in the past few years has been the emergence of the bike share system. If you've never seen a bike share system before, here's what it is in a nutshell. Bikes are stored in docking stations, which are placed in strategic, high-traffic points around the city. When you want to use a bike, you insert a keycard, pull the bike out of the docking station, and go on your merry way. When you're done with the bike, you simply bring it back to any docking station. Costs for the bike share system are kept low because of economies of scale – many people are sharing the same bikes all across the city.
At last count, there were 125 bike share systems in the United States of varying sizes and more cities are talking about adding or expanding their bike share systems. It seems like cities are starting to understand the infrastructure and health benefits these bike share systems provide. People can get around town without having to own their own bike. Or they can use the bike as an additional mode of public transportation.
Despite how awesome bike share systems are, when I talk to a lot of people about bike share, most remark that they are a cool thing, but that they don't use them regularly. I'm always surprised about this. People will use their cars almost every day or even take a bus every day. But biking as a mode of public transportation doesn't seem as obvious.
I'm here to tell you that, if you have a bike share system in your city, you should sign up for it and use it every single day. Even if you have your own bike, I still think that the benefits of using a bike share system make it worthwhile. It's one of the best, easiest, and most affordable ways to get around town.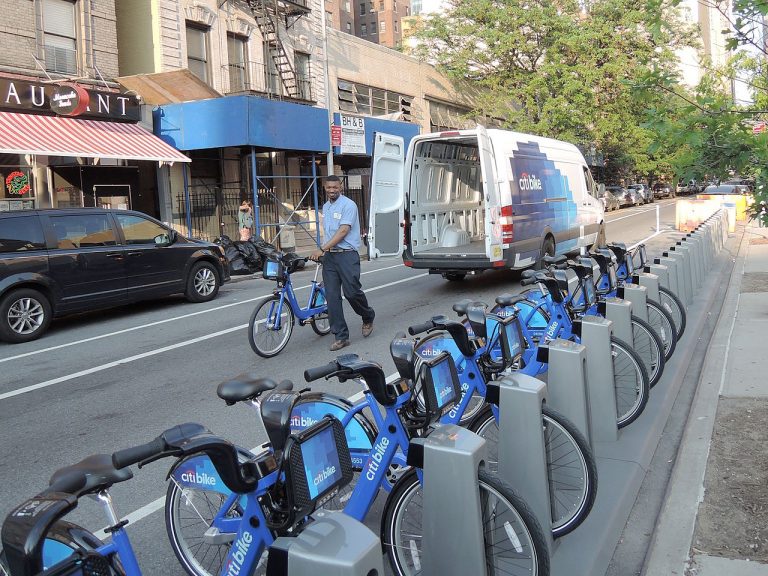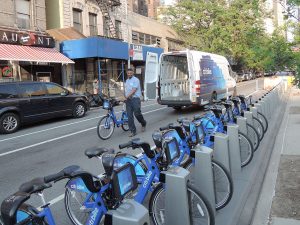 Why Isn't Everyone Signed Up For Bike Share?
I've always maintained that one of the issues with mass transit is the barriers to entry that come with them. There's general friction involved when a person unfamiliar with mass transit starts trying to take the bus or train to get around.
Take your typical bus system for example. Any new bus user knows how intimidating taking a bus for the first time can be. It's not always clear where the bus is going. New people using a bus aren't sure how much the ride costs or how to pay for the ride. And sometimes you don't know where to sit or stand. These barriers often stop people from taking the bus. Why deal with the hassle if I can just play it safe and use my car?
I think bike share systems suffer from the same friction issues. Getting started with a bike share system is hard because it's typically confusing!
Let's look at a typical bike-share pricing guide that I found online: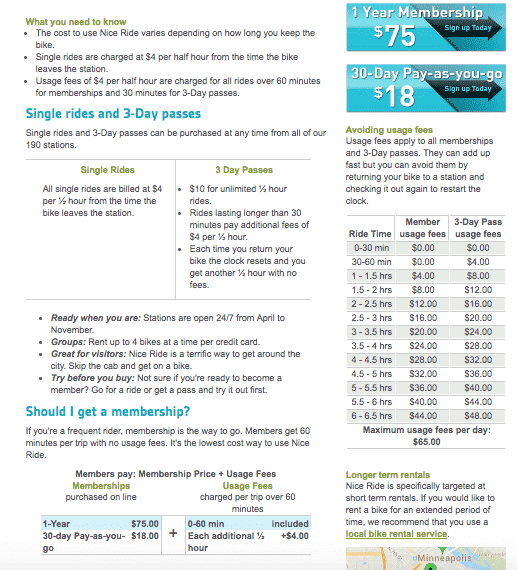 What the heck am I looking at? There are so many numbers and dollar amounts. And I don't know about you, but just looking at this page, I have absolutely no idea how much it'll actually cost me to use the bike share system. In a situation like this, I'd probably opt not to use it at all. It's too confusing for me.
Don't get scared off though because I'm going to tell you exactly how these bike share systems work. They're really simple once you understand them!
How Do Bike Share Systems Work?
For the most part, every bike share system works exactly the same. You can pay for varying levels of membership, from a single ride all the way to an annual membership. If you live in an area where there's a docking station near you, I recommend you go for the annual pass. An annual membership typically costs between $75 and $100 per year, depending on the city you live in. At a cost of $8 to $12 per month, it's a great bargain to always have access to a bike!
Signing up isn't the issue for most people. The part that gets confusing is the usage fees. Let's take a look at an example.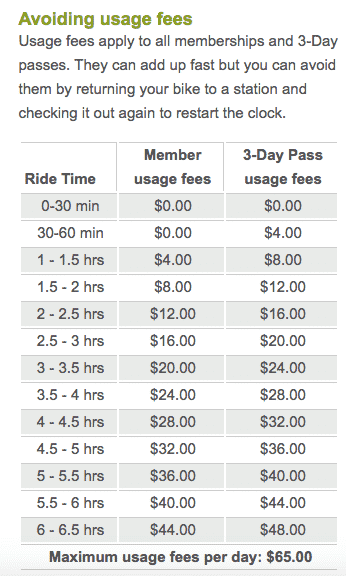 So here's what you're looking at. Each time you pull a bike out of a docking station, a "trip" begins. This means that using the above example, if you have a bike checked out for longer than 60 minutes, you would be charged $4.
In reality, you'll never get charged those usage fees. Each time you return a bike to a docking station, the "trip" ends. When you check a bike out again, a new "trip" begins. Thus, in order to avoid any usage fees, all you have to do is make sure that you dock your bike in a docking station within the allotted time period. If you're using a bike share system to commute, you'll probably never run into this problem. And even if you're using the bike to joy ride, just make sure you dock the bike regularly to avoid any usage fees.
Bike Share Systems Are Super Affordable
The best part about using a bike share system – besides getting some exercise – is how cheap it can make your commute. Let's take my own example here in the Twin Cities.  An annual bikeshare membership costs me $75 per year. Because of our harsh winters, our bike share system is only active from the beginning of April to the end of October – about 7 months. That's a monthly cost of $10.71. Not much more than it costs you to sign up for Netflix.
When I was working in downtown Minneapolis, I biked to work every day. I live only a block away from a docking station and there was another docking station right outside of my office. If I'm commuting twice per day, five days per week, that's about 40 rides per month.
How much does each trip cost me? 26 cents. No maintenance on my end. No worries about the bike getting stolen while I'm in the office. And that doesn't include every other time I biked in the month!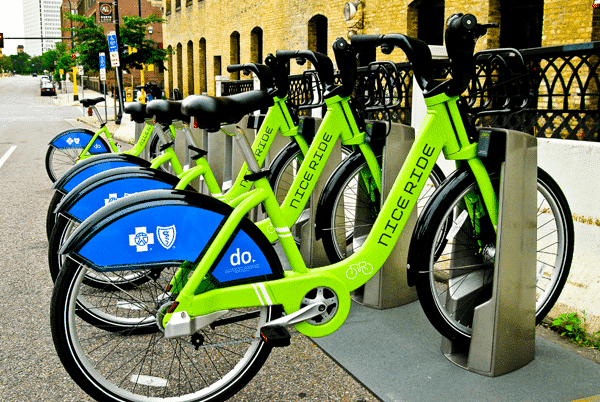 Even in the most expensive cities, commuting using a bike share system costs you just a few cents per trip. In New York, for example, an annual membership costs $155 per year as of the date I wrote this. Let's say you aren't hardy enough to bike from November through February.  That still gives you 8 months per year in which to bike to work using New York's bike share system at a cost of $19.37 per month. If you're biking five days per week to and from work, you're looking at an average cost of 48 cents per ride! Again, all without having to worry about maintenance or leaving your bike out in the rain or some thief cutting your lock and absconding with your precious bike.
Why You Should Use A Bike Share System To Get Around Town
I could go on forever about why you should sign up for your city's bike share system. Here are just a few of those reasons:
You avoid having to perform maintenance on your bike. No matter what, you'll have some maintenance needs if you're biking every day. You'll get flat tires, your wheels might get messed up, your gears might get rusty. With a bike share system, the maintenance is someone else's issue. Don't worry about running over glass or leaving your bike out in the rain.
You get huge cost savings. Using a bike share system is, without a doubt, the cheapest form of mass transit out there. As I pointed out above, my commute to work each day cost me just 26 cents. Even in a more expensive city like New York, a commuter that bikes to work 8 months of the year spends just 48 cents per ride. And you never have to worry about your bike being stolen or having to fix a flat tire. You can't get a better deal than this!
You get exercise. We all could use more exercise in our lives. And biking around town is probably one of the easiest ways to get a bit of daily exercise.  Indeed, daily biking is associated with better mental health, reduced cardiovascular risk, and lower obesity.
You can wear regular clothes while biking.  I work in a field where I have to wear a suit to work. While I could just wear biking clothes and change at the office, I'm far too lazy to do that. Instead, I've always just biked to work wearing my suit, or if it's really hot, just a shirt and tie. You might think that temperature might be a problem, but since I leave for work in the morning, it's usually cool enough that I'm not busting out in a sweat on my way to work. And bike share bikes are made for commuters wearing regular clothes. The bikes are pretty big and bulky, but as an advantage, they put you in an upright sitting position. It's really quite comfortable to bike on one of these while wearing your work clothes.
You control when you need to leave. Unlike hopping on a bus or taking the train, using a bike share system means you can head out whenever you want. No waiting around for the bus or train to arrive!
You avoid your bike getting stolen. Anyone who bikes in a city knows that bike theft is common. I personally have never been comfortable with the idea of leaving my bike locked outside on a busy downtown street all day. Even locking up my bike in the parking garage seems risky because anyone could walk into it. In contrast, with a bike share system, once you dock the bike, it's no longer your problem. And at the end of the day, you just grab a new bike to go home with.
You Should Sign Up For Bike Share If You Can
Admittedly, not everyone can use a bike share system to commute around town. You might not have a bike-share system near you. If you're out in the suburbs or in a rural area, you're probably out of luck. If you live far away from where you work, you also probably won't be able to use a bike share system to commute to work. These bikes aren't made for really long distances.
Any other excuses though, I'd disagree with. A common complaint is that it's too hot to bike to work most days. If that's really the case, then put on different clothes, take a slow ride into work to avoid sweating, and change at the office. Or, don't bike to work, but at least take the time to bike home from work. The point is, you can incorporate this form of transit into your life in some way.
Even though I also have my own bike, I still often find it faster for me to just bike using a bike share system. I don't have to fumble around with locks or lug my bike out the door. Instead, I just walk over to the docking station, which happens to be situated a block from my house, grab a bike, and I'm on my way.
When you're walking around town, you'll see many more opportunities to hop on a bike as well. You won't always have your own bike with you, but when you sign up for a bike share system, you'll have hundreds of bikes all around the city at your disposal.
Yeah, I'm a huge bike share fanboy. I think it's great for cities, great for people, and great for the planet. If you've ever seen these bikes around town, now you know why I think they're so great.