There's an interesting truth that I think applies to everyone. If you give yourself enough time, you can achieve almost anything. As simple as that sounds though, the reality isn't so simple. For many of us, time is a luxury we don't have. Sometimes, it's on us. We lack patience and we want things to […]
More

Recommended Investing App Bonuses

For additional investing app bonuses, be sure to check out the ones below:
M1 Finance ($50) – This is a great robo-advisor that has no fees and allows you to create a customized portfolio based on your risk tolerance. You also get $50 for opening an account. Check out my M1 Finance Referral Bonus – Step-By-Step Guide.
SoFi Invest ($25) – SoFi Invest is an easy brokerage account bonus that you can earn with just a few minutes of work. Use my SoFi Invest referral link, fund your SoFi Invest brokerage account with $100 and you'll get $25 of free stock. I also have a step-by-step guide for the SoFi Invest referral bonus.
Moomoo (5 free stocks) – Moomoo is a free investing app currently offering 5 free stocks (usually worth around $75-$100) if you open an account using a referral link and deposit $2,000. Read my Moomoo referral bonus guide for more information.
Webull (1 free stock) – Webull also gives you a free stock valued between $2.50-$1,400 if you open an account using my referral link. Here's a guide I wrote about how to earn your free stocks using Webull.
Robinhood (1 free stock) – Robinhood gives you a free stock valued between $2.50-$225 if you open an account using my referral link.
Public (1 free stock) - Public gives you a free stock valued between $3-$70 if you open an account using my referral link.
Yieldstreet ($100) – Yieldstreet is a free investing app that allows users to invest in alternative asset classes. They're on a push to get new users, so right now they are offering a $100 bonus for each person you refer to Yieldstreet. The person you refer doesn't have to do anything other than use your link and open a free Yieldstreet account. They don't have to put any money into the account or do anything with it either for you to earn your bonus – all you have to do is refer them. That makes Yieldstreet worth opening solely to refer people. I go over everything you need to know to earn your Yieldstreet referral bonus in this guide.
More

Recommended Bank Account Bonuses

If you're looking for more easy bank bonuses, check out the below options. These bonuses are all easy to earn and have no fees or minimum balance requirements to worry about.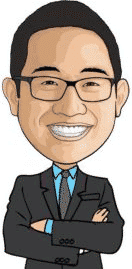 Kevin is an attorney and the blogger behind Financial Panther, a blog about personal finance, travel hacking, and side hustling using the sharing economy. He paid off $87,000 worth of student loans in just 2.5 years by choosing not to live like a big shot lawyer.
Kevin is passionate about earning money using the sharing economy and you can see all the ways he makes extra income every month in his side hustle reports.
Kevin is also big on using the latest fintech apps to improve his finances. Some of Kevin's favorite fintech apps include:
[mailchimptm]
Feel free to send Kevin a message here.