I usually get praise for the fact that I was able to pay off $87,000 in student loans in 2.5 years.  It's definitely one of my proudest money moves and, importantly, it opened up a lot of doors for me.  Not being forced to stay in any particular job because I "needed" the income greatly improved my quality of life.
But sometimes when I share my story, rather than praise, I'm met with scoffs.
Of course you were able to pay off your student loans quickly!  You're a big shot lawyer making six figures a year!
True enough, I did make a six figure salary (I don't make a six figure salary anymore).  And yes, without that salary, I likely would not have been able to pay my student loans off as fast as I did.  It's pretty basic math.  Take your income, subtract your expenses, and everything that's left over is what you can use to pay your student loans.
But these scoffs got me thinking.  The assumption appeared to be that anyone in my position could do what I did.
So, if I was able to pay off my student loans off as fast as I did, why weren't others in my position doing the same?
How Your Typical Young Lawyer Spends His Six Figure Salary
I thought it'd be helpful to do a thought experiment on your typical young lawyer to see why someone earning $110,000 per year couldn't crush those student loans fast.
I'm basing these numbers off my own numbers here in Minnesota.  But you could potentially translate these numbers into any location.  If anything, you can at least get an idea of why a high salary by itself isn't enough to pay off student loans fast.  If you want to succeed in paying off student loans fast, you have to actively be trying to do so.
For our calculations, we assume that this young lawyer is earning $110,000 per year, which was my starting salary when I began my first big law job.  We also assume this young lawyer contributes 5% of his income to a 401(k).  I chose that number because that was the default contribution rate that my firm set for me when I became eligible to contribute to my 401(k).  Finally, just to make these numbers easier, I assume that this young lawyer is single and without any family.
Here's what we're looking at for income and expenses per year:
Pretax Salary = $110,000
Salary after 401(k) contributions = $104,500
Taxes = $33,700
Take Home Pay = $70,800
Expenses
Rent = $19,200
Parking = $1,200
Student Loans = $12,000
Car Payment = $6,000
Food = $12,000
Pet Care = $7,000
Gym = $600
Cable = $1,440
Car Insurance = $1,800
Clothes = $2,400
Vacations = $4,000
Total Expenses = $67,640
Amount Remaining = $3,160
So as we can see, your average young lawyer in this situation takes home $70,800 per year.  Despite that, at the end of the year, he's left with only $3,160.
Let's take closer look at these numbers:
Taxes
I used a calculator from SmartAsset to determine the likely tax burden for someone making $110,000 per year.  Since your average young lawyer doesn't understand taxes or tax deferred savings, he does nothing with his 401(k) and just lets his firm take out the 5% from his gross pay each pay period.
With a taxable income now of $104,500, your average young lawyer pays $33,700 in state and federal income tax.  He pays an effective federal tax rate of around 18.5%.  He then pays a state tax rate of around 6%.

Don't forget the FICA taxes.  Your young lawyer pays 7.65% on that front  After taxes, your young lawyer now has $70,800 to spend per year, or $5,900 per month.
Rent
Your average young lawyer doesn't opt to live in a "normal" apartment building like a regular person. He opts instead to live in a 1 bedroom, luxury apartment building in a cool part of town.  As many of you have probably noticed, luxury apartment buildings are popping up all over the place.  The demand for these buildings are obviously there or else, why would they get built?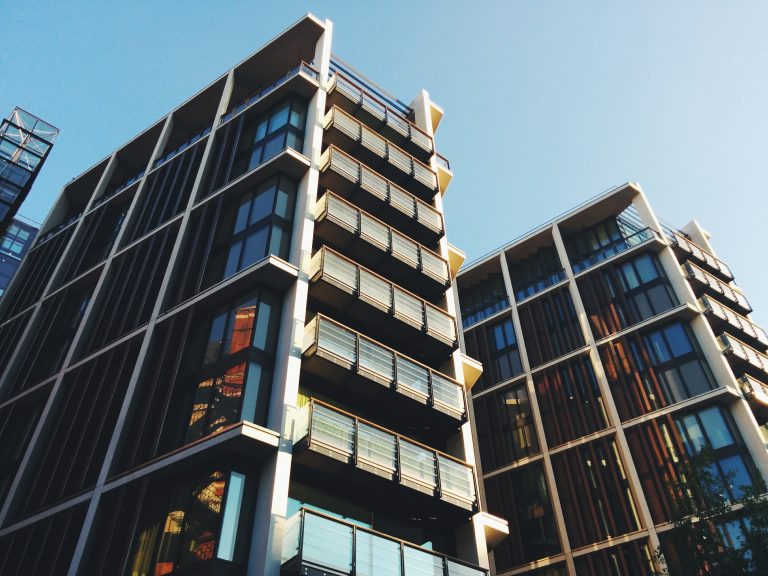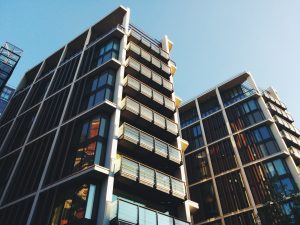 There are a bunch of reasons why your average young lawyer wants to live in a luxury apartment building.  Everyone else he knows lives in those buildings, so that's the only type of living he knows.  These buildings are close to downtown, so he can get to work quickly.  They're also in a very hip part of town, right next to all the cool restaurants and bars.  And your young lawyer wants a nice place to come home to after a long day of work.  These are all fair points.  But it means that this lawyer will have to pay for those privileges.
Just perusing Craigslist, I see luxury apartments ranging from $1,500 to $2,000 per month, so I think $1,600 per month as your average rent is a fair number.  Over the course of a year, that's $19,200 per year spent on rent.
Parking
Of course, paying rent isn't the only cost of living in a luxury apartment.  Your average young lawyer doesn't take the bus or bike around town.  They drive a car (even though the car sits idle for a majority of their day).  Since this young lawyer lives in a luxury apartment, he likely cannot park in the street, since his neighborhood is too cool to have any available street parking.  And besides, he likes the benefit of the heated, underground parking in his luxury apartment.  $100 per month to park your car is a fairly reasonable amount.  By the end of the year, this young lawyer has spent $1,200 just to have a small, rectangular piece of concrete to place his car.
Car Payment
Your average lawyer is going to have a car (which he has to pay to park as discussed above).  Since he's starting a new job, he'll want to buy a new car.  But of course, he's been a student for the past three years, so he has no money.  So how does he buy the car?
According to a recent article, the average car payment in the US is around $500 per month on a $30,000 car loan.  We lawyers are a pretty average bunch when it comes to our money, except for the fact that some of us just happen to make a little more of it.  A $500 per month car payment doesn't seem like all that much when you're making six figures a year.  By the end of the year, your average lawyer has paid $6,000 for his car.
Student Loans
I graduated with $87,000 in student loans, which was actually on the low side for a newly graduated lawyer.  Your average law student is graduating with around $140,000 in student loans.  Holy crap!
For purposes of this exercise, I'm going to be generous and assume this average young lawyer left law school with a paltry $87,000 in student loans.
At a 6.8% interest rate, your average lawyer's monthly payment for a 10-year loan is about $1,000 per month.  By the end of the year, he's paid $12,000 towards student loans.  And he still has 9 more years to go!

If he's smart, he can reduce his interest rate by refinancing his student loans with one of the many student loans refinancing companies out there.  Since I enjoy experimenting, I actually refinanced my loans with all three of the big names in the student loan refinancing space, just so I could know what the experience was like with each of them.  Try SoFi, CommonBond, or Earnest, and go with the one that gives you the best rate.
Food and Drinks
Okay, you're probably wondering how a single person can spend $12,000 per year on food and drinks.  I'll tell you how.  He goes out to eat and drink…a lot.  And he does it at all the coolest places in town.
$12,000 per year on food comes out to about $33 per day.  Since your average lawyer never packs his own lunch, that means he'll spend about $10 every weekday on lunch.  He'll then grab a few lattes every day as well, so throw in another $10 per day on coffees.  Add in a few happy hours, a few cocktail hours, and a few fancy nights out every week, and you're pretty soon hitting a $33 per day food and drink budget.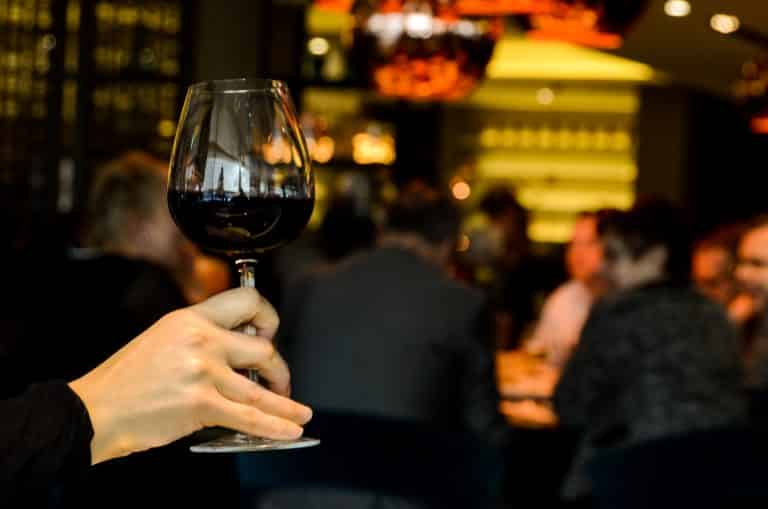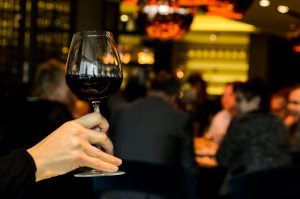 Don't forget, your average young lawyer chose to live in a luxury apartment because he wanted to be near all the coolest restaurants and bars in town.  It'd be a waste if he didn't take advantage of what the neighborhood had to offer.
Pet Care Costs
This one doesn't apply to everyone, but in my experience, almost every young lawyer seems to get a dog.  I have my own dog too, so I'm not going to judge anyone for that fact.  But the costs of dog ownership can add up!
Your average young lawyer doesn't want their dog to be cooped up in their luxury apartment all day, so they'll pay to have their pup go to doggy day care.  At $31 per day, that comes out to $155 per week, or around $620 per month!  Don't forget those times when your young lawyer goes out of town and needs to pay for dog boarding.
To be generous, I'm rounding this amount to an even $7,000 per year for pet care costs (although I believe this number is likely higher for many people).
Other Costs
I won't go into full detail on some of these other costs, but I think these are also reasonable.
Spending $2,400 per year on clothes might even be on the low end.  Your average male lawyer is spending $500 or $600 on suits from J. Crew and Brooks Brothers.  Buy a few suits, a few shirts, and whatever else you buy during the year and you're suddenly at $2,400 per year on clothing costs.
Vacations are another thing that I'm estimating fairly randomly.  Your average lawyer isn't going camping in the woods, that's for sure.  Add up the cost of a few plane tickets, hotel stays, and weddings per year, and you probably come out to around $4,000 by the end of the year.
Cable, gym, insurance.  That stuff is all pretty self explanatory.
The High Cost of Living Normally
Once you've added up all these costs, your average lawyer is left with only $3,160 remaining to put into his student loans.
This is why your average lawyer, despite making six figures, isn't making a dent on his student loans.  The money is going out the door on other things.
By living just like everyone else, this lawyer, despite bringing home $5,900 per month, still can't get ahead. He spends $5,600 a month, and only has $300 left over at the end of the month!  I haven't even included random costs that probably come up.  In all likelihood, this lawyer probably just breaks even each month.  And he'll have to keep earning six figures in order to keep up his lifestyle.
He's trapped.
This lawyer will live comfortably.  He'll go on his vacations.  Drive a nice car.  Live in a nice apartment building.  But as you can see, he won't pay off his student loans.  And he'll never be able to leave that big law firm job.