Welcome folks to another side hustle report!  People seem to love these reports because they give some insight into whether any of these quirky side hustles that I do actually make me any money.  It's not every day that a "big shot" lawyer hops on a bike and becomes a delivery man!
Now for the usual background.  For those of you new to this, each month, I document what I earned doing various side hustles outside of my day job.  These side hustles are primarily done using sharing economy and gig economy platforms (think of things like Airbnb and Uber). The great thing is that anyone can do these type of side hustles.  You don't need to get a business plan or invest any capital.  Instead, just utilize the skills and resources you already have.
I primarily have four sources of side hustle income:
Side Hustle Income for December 2016
I calculate side hustle income based on the payout date.  Accordingly, if I perform a side hustle in November, but get paid for it in December, I count December as the date the income was earned.
For December, my side hustle income was as follows:
Airbnb:  $339
DogVacay/Rover: $170
Postmates/DoorDash/Uber Eats: $19.43
Selling Trash Finds: $176
Total Side Hustle Income for December 2016 = $704.43
No doubt, my side hustle income was much lower this month as compared to previous months.  There are a few reasons for this.  On the Airbnb front, we had family staying with us over Christmas, so we needed to block off the last two weeks of December for family.  That's exactly why I find Airbnb so great.  You get a ton more flexibility compared to getting a traditional roommate.
On the delivery man/bike messenger front, well…I live in Minnesota.  During one stretch of December, the temperatures looked like this: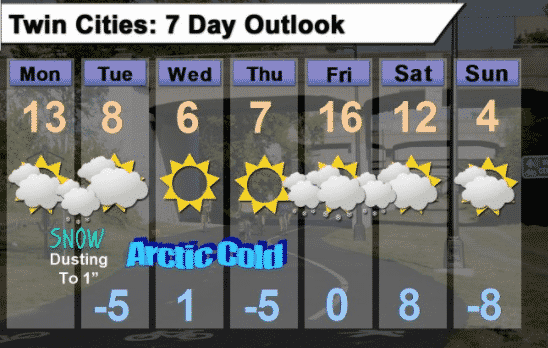 I can handle the cold, but even I don't have that much fun biking around in single digit weather.  Couple that with the fact that it's dark by the time I get home from work, and it's basically a recipe for me not doing very many bike deliveries.
Here's a more detailed breakdown of how I earned my side hustle money this month:
Airbnb Income: $339
December is apparently medical school and residency interview month, since every person that stayed with us this month was in town for interviews.  These are, without a doubt, our favorite type of guests to have.  They're always super friendly and professional.  Plus, I feel like if you got into med school or are trying to get into med school, you're probably not a crazy person.  But really, I just like them the best because they come into town for a specific purpose and stay for such a short period of time that I barely notice them.
Pro tip: if you're renting out a room in your house, you want guests who come into town for a specific purpose.  That way, they're only in your house to sleep. The majority of the time, they'll be out and about.  You basically get to monetize an extra room in your house while sacrificing very little of your privacy.
The remainder of our December was blocked off for Christmas, which explains the lower earnings for the month.  $300 or so just for renting a room out a few times a month isn't so bad.  Some of you probably have an extra room that you barely use.  Would it really be that much of a sacrifice to rent it out just a few times per month?
Related: Making Money With Airbnb: Why I Rent Out Our Guest Room
DogVacay and Rover Income: $170
The dog sitting income from DogVacay and Rover remained steady this month.  We ended up watching a total of three dogs.
The first dog was an older dog that stayed with us for about 5 days.  Unfortunately, the stay didn't go well.  He wasn't a "bad" dog, but he wasn't great either.  I think he just didn't fit well with our lifestyle, especially since he barked a lot and had several accidents in our house.  That's always the risk when you take in a new dog.  Some dogs just won't mesh well with you.
Our other two guest pups were repeat pups that we absolutely love!  This little guy below is like a big mop.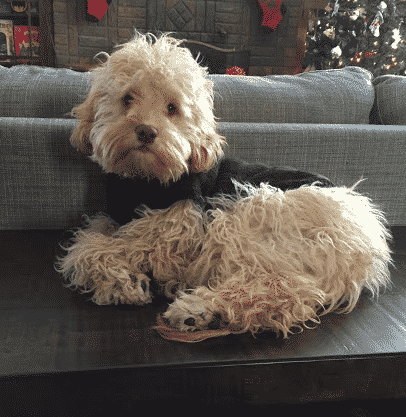 And the other pup we watched looks like Financial Pup's long lost brother.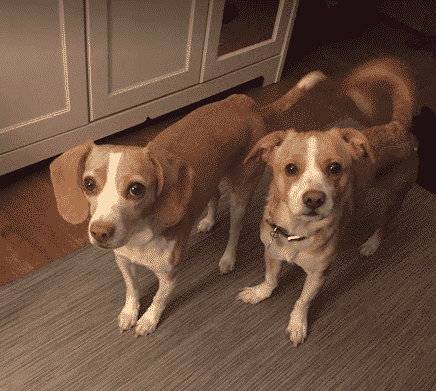 Related: How I Make Over $2000 Per Year On DogVacay and Rover
Postmates/DoorDash/Uber Eats Income: $19.43
December in Minnesota isn't the best weather for biking, but I still try to do it when its not too windy or snowy.  However, even I'm not hardy enough to go out and bike in really cold temperatures.
My winter bike messenger work really is just to make sure my accounts stay active.  I ended up only doing one delivery for DoorDash and one delivery for Postmates on the day after Christmas.
The temperatures for December 26th looked like this:

I actually started out fine, but pretty much froze during the bike ride and ended up having to catch a bus back home so I could warm up.  Still, at least I got some exercise and made a few bucks.  Expect to see more of the same for the next two months.
Related: My Postmates Side Hustle: How I Get Paid To Bike Around Town
Trash Income: $176
December was a pretty nice trash income month for us.  We've had a bunch of stuff we found during the August move-out season sitting in our garage, and I finally got around to listing more of it up for sale.
Our big sale was a Christmas tree that Ms. FP and I found on the side of the road back in August.  We kept it in our basement and then listed it up for sale this month, snagging a cool $50 in the process.  Not so bad for something we found on the side of the road!  We also had a second smaller Christmas tree that we sold for $20.
I personally never thought about Christmas trees as a potential trash find item to sell, but when you think about it, it's actually a great thing to sell.  Just stick them in a box, and wait until Christmas rolls around, and you can basically guarantee they sell if you price them right.  This is why you need to keep your eyes open and think outside the box!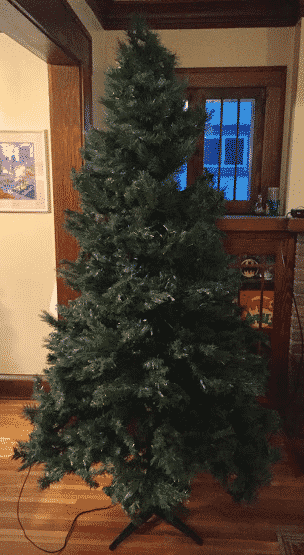 Other items we sold this month were pretty generic – a few old dressers we found, a bar stool, a TV stand, etc.  One decently nice thing we found was this Ikea chair.  Brand new, it would cost $60.  I sold it for $20, which I thought was a decent price for it.  Remember, anything from Ikea is always great to sell.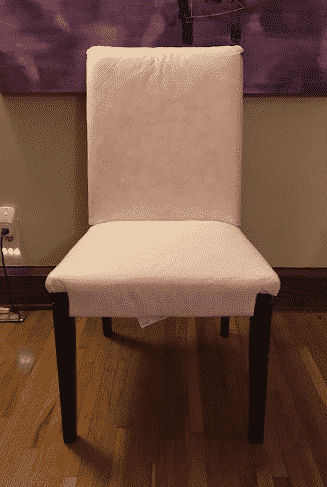 My next task is to start trying to list up a bunch of desks we still have sitting in our garage from August.  I just need to get off my butt and take some pictures of them!  We're still keeping our eye out for trash, and I expect that when the weather warms up, we'll start seeing some more trash out there.
Related: Making Over $1000 Selling Trash Finds Found In One Dumpster
And that concludes this month's side hustle report!  Even in an off-month, I still managed to bring in an extra $700 without really doing much.  Not too bad!
If you're interested in seeing what I earned in previous months, be sure to check out my side hustle report page, where you can find all of my monthly side hustle reports.