If you're searching for DoorDash Miami, you're probably checking out what restaurants you can order from in Miami with DoorDash. I've compiled a list of what I think are some of the best restaurants in Miami, Florida that offer delivery or pickup via the DoorDash app.  
Miami is known for a lot of things, but outside of beaches, warm weather, and nightlife, it might be best known for its food. If you want to order food in Miami with DoorDash, you have endless options. 
Here are some of the best restaurants you can order from in Miami using the DoorDash app.
My Ceviche 
My Ceviche first opened in March 2012 and has become a mainstay in the Miami area for fresh seafood. As you can probably guess by the name, they specialize in fresh ceviche. In addition to ceviche, they also offer burritos and tacos, as well as poke bowls, avocado toasts, and salads. They're continuing to expand throughout South Florida, so there's a good chance you'll have a location near you. 
Address: 1250 S Miami Ave
Phone: 305.960.7825
Type: Seafood Restaurant
DoorDash Rating: 4.5 ★
Google Rating: 4.0
View on DoorDash
 

 

View this post on Instagram

 
Top DoorDash Miami Reviews
The steak burrito bowl was one of the best I've ever had -Conor
I tried the ceviche mix and the filet mignon tacos and OMG!! Absolutely delicious! Best Ceviche I have had in a very long time. Now I only get Ceviche from this place -Amy
Tuna bowl. Chicken tacos. All dayyyy, with the chips!! -Ashleh
Top Google Reviews
Love their burritos because you can have one with tuna or shrimp! Plus choose cauliflower rice. A healthy burrito basically. With the side of chips, jalapeño mayo sauce is very good. -Paul
Ever had an octopus burrito before? I know I hadn't, and was surprised it was even on the menu. Obviously I had to get it and IT WAS SO GOOD. The texture was the same as if you'd simply grilled it, yet the mixture of the tortilla, rice, and other burrito fillings blended well. My coworker had a shrimp burrito and similarly glowing reviews of that. Definitely a place worth trying. -Brandon
I love the concept of my ceviche because it gives you the freedom to choose the protein and toppings of your choice. The ingredients are very fresh and healthy. My favorite style is the Ponzu Shoyu. If you want a casual and affordable place to eat, my ceviche is great option! -Paula
Mister O1 Extraordinary Pizza
With over 4,300 reviews, Mister O1 Extraordinary Pizza offers a wide variety of specialty pizzas. With fresh ingredients – most of which are imported from Italy or locally sourced – and a great atmosphere, Mister O1 Extraordinary is definitely worth checking out.
Address: 1000 South Miami Avenue
Phone: 786.332.6868
Type: Pizza Restaurant
DoorDash Rating: 4.7 ★
Google Rating: 4.7
View on DoorDash
 

 

View this post on Instagram

 
Top DoorDash Miami Reviews
Both the Star Beckham and Meat Lovers were AMAZING! -Leidy
Delish, fabulous pizza just like back in la Bella Italia, the calzone was ENORMOUS and so delicious. and what can I say about the Nutella pizza other than it was amazing?! -Eric
I love this pizza. This is my "go to" pizza spot. It is the best in the brickell area. It is pricey but worth it in my opinion. I like their thin crust pizza and the toppings are always fresh. The only other place that compares is too far to make sense for delivery and is a dine in option only, namely Ironside pizza. -Claudia
Top Google Reviews
Excellent pizza spot to mark our first night in Miami. Great portion sizes with pizzas starting at 12″. Pizza base was delicious, especially the crust of the star shaped pizza. Coffee & honey pizza is worth a try if you're adventurous! Otherwise, given its district flavour you might have trouble finishing the whole thing. Fairly low key atmosphere in the main restaurant but we were a group of 8 sat in the front annex. -Gary
Some of the best pizza I've had outside of Italy! Love that they have vegan cheese available to veganize the pizzas. I ordered the Riccardo(with vegan cheese) minus the zucchini. It was so delicious; I ate the entire pizza by myself. I also love that they take off your bill for toppings you remove! Honorable! The staff were very lovely and attentive. Make sure to hit the happy hour for discounted wine! -Reginice
Very good pizzas. A good variety of styles. Some unique pizza designs but they also have all the traditional places. Good prices too. -Adam
Fritanga Cana Brava 
Fritanga Cana Brava serves authentic Nicaraguan street food.  It's a counter-service restaurant, with food ready to go, which means you can get your order fast when you order it. If you're in the mood for delicious Nicaraguan fare, this is a great spot to check out.
Address: 2795 Northwest 7th Street
Phone: 305.643.0054
Type: Authentic Nicaraguan Food
DoorDash Rating: 4.7 ★
Google Rating: 4.4
View on DoorDash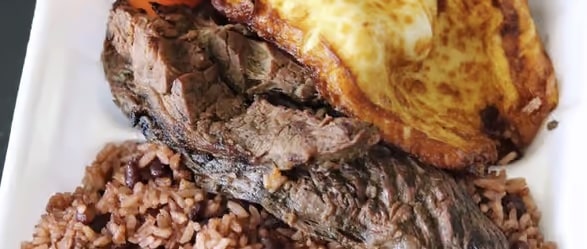 Top DoorDash Miami Reviews
Love it! Seasoned perfectly! I've order here over 5 times now. Great portion of food as well. -Ronieka
The carne asada and the natural juices are the best service is great and we always get our food super fast love this place!! -Barbara
the meat, the rice, and the tajadas were good. delicious. -Osmany
Top Google Reviews
Food here is so delicious, the Cerdo asado (pork) is so amazing, I drive 45 min all the time just to get their food, the rice is nice and soft, and the fried cheese is perfection, the sweet plantains just ties it all up at the end with a nice sweet decedent flavor. I love this place, keep up the good work guys. -Christopher
This place was fantastic. All of the food is served counter style. So you just walk up, it's already cooked, just point at what you want. We tried 3 different meals. The portions are huge, but also inexpensive. Service was fast. Everything tasted really good. -Michael
est Fritanga in Miami, hands down. The food is full of flavor and delicious. The price is right and they always have a line, so you know it's good. Definitely come check them out -Geovanny
North Italia 
North Italia serves excellent Italian food in a casual setting. They have pizza, pasta, and sandwiches, all made from scratch and delicious. If you're in the mood for classic Italian food, North Italia is a great place to order from on DoorDash.
Address: 900 South Miami Avenue
Phone: 786.475.9100
Type: Italian, Breakfast
DoorDash Rating: 4.7 ★
Google Rating: 4.3
View on DoorDash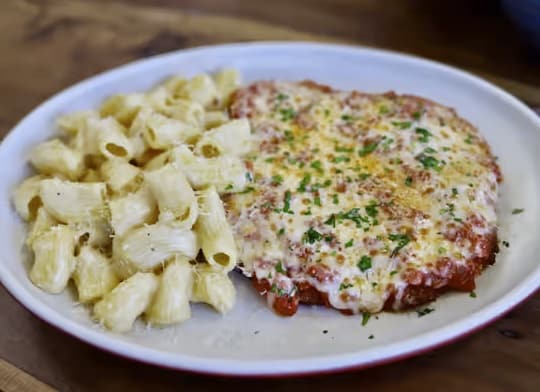 Top DoorDash Miami Reviews
Best chicken parm in town. Hands down! -James
The glazed short rib cavatelli is everything and more. Also the truffle bread is to die for. -Marissa
One of the nicest Italian restaurants in Miami. Attentive service. Every time we needed something the waiter was around us. We ordered the Chicken Pesto pasta, the Roasted Salmon entree, and the Cacio e Pepe pizza. All dishes were cooked to perfection. We loved our dining experience. -Ileyka
Top Google Reviews
Beautiful big and modern restaurant with italian cuisine. The cocktails were amazing and the margherita pizza was delicious! Very friendly staff too. 5/5 recommend -merve
Great restaurant in the heart of downtown with an amazing vibe and even better food. Our server Michael was amazing and attentive with great recommendation. The Short rib pasta stood out the most followed by the amazing Italian creme cake! Drinks were delicious as well! You must eat here! -Nick
Excellent service. Great variety. Good selection of wines. Food was delicious (we went with high expectations, they met them) -Gabriel
Kush 
Kush is known for its beer selection, but it also has great burgers and sandwiches too. All of the items on their menu are made from fresh ingredients, sourced from Florida farms, and made from scratch every day. If you're looking for excellent burgers, Kush is a great spot for that.
Address: 2003 North Miami Avenue
Phone: 305.576.4500
Type: American Restaurant
DoorDash Rating: 4.6 ★
Google Rating: 4.6
View on DoorDash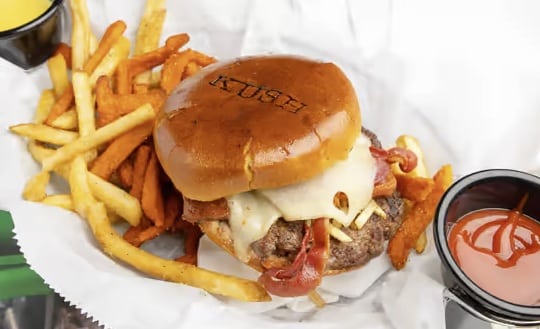 Top DoorDash Miami Reviews
Best food ever!!!! Frita love and let's not forget the fried pickles!!! 🙂 -Kenia
Must have burgers and chicken and waffles! -Lexi
I love their salads! They are very well portioned and high quality -Caue
Top Google Reviews
Great service, wonderful beer selection, and the decor is super rad. The vegan tacos were a little dry but my friend loved his fried chicken sandwich, and everyone there was chill and friendly. Probably the coolest spot for craft beer in Miami. -Lisa
Killer food, great beer, awesome service. Really hard place to beat. My partner enjoyed the vegan jambalaya and I LOVED their famous burger (forgot the name?). Alligator bites were on point and black bean dip was fiiiire. Worth every penny! -Mitch
Super tasty burgers, you can tell the meat used is high quality. Fries were crunchy and soft inside. Loved the natural soda they had available, I don't usually find them too great but this one was a great substitute. -Lena
Piacere Pizza 
For some amazing wood-fired pizza, check out Piacere Pizza. In addition to your basic pizzas, they also serve specialty pizzas like the Prosciutto & Funghi Pizza or the Truffles and Mushroom Pizza. If you're in the mood for pizza, this is an excellent spot to order from with DoorDash.
Address: 158 Northeast 27th Street
Phone: 786.597.8763
Type: Neapolitan Pizza
DoorDash Rating: 4.6 ★
Google Rating: 4.7
View on DoorDash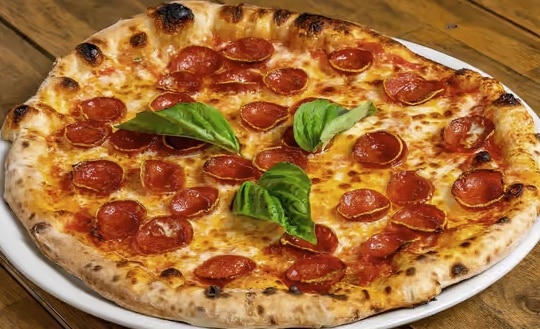 Top DoorDash Miami Reviews
Absolutely incredible. Definitely the number one late night pizza stop! -Ray
the garlic bread was out of this world the pizza is very good too -Jose
Very fresh tasting pizza and cheese bread -Lauren
Top Google Reviews
Great pizza! Tasty Flavor! Amazing Service. We will come back! Amazing find for great pizza, price and combinations. -Nilmaris
Excellent pizza with lots of choices. Ideal setting and nice music. I totally recommend. -Nacim
Hidden gem in midtown Miami. The place is small, it's open, food prepped in a truck. The staff is upbeat and friendly. Had a lasagna and tried the pizza and they were actually really good. I loved the little wooden swing outside and the decor in general with the tre lights and all. There's street parking which you have to pay for -Mafe
Toasted Bagelry & Deli  
If you're in the mood for excellent bagels in Miami, check out Toasted Bagelry & Deli. It was opened by two brothers that worked in bagel shops in New York and New Jersey before they decided to open their own bagel shop in Miami. You'll find fresh bagels and omelets for breakfast, and sandwiches, paninis, soups, and salads for lunch. If you want a New York-style bagel in the Miami area, check them out. 
Address: 83 Southwest 8th Street
Phone: 305.400.6996
Type: All Day Breakfast, Bakery & Deli
DoorDash Rating: 4.6 ★
Google Rating: 4.0
View on DoorDash
 

 

View this post on Instagram

 
Top DoorDash Miami Reviews
Simply the best all-encompassing sandwich and Bagle shop in Brickell -Ryan
Love this place! We come every weekend. Staff is fantastic, food is great! It's a little slice of NYC outside of NYC. Definitely come here if you're craving bagels, eggs, coffee, etc. -Julie
They went above and beyond to make up for an unavailable item. Great service and the food is always good. -Kamila
Top Google Reviews
Cannot be in downtown Miami and not stop in for some of the most delicious breakfast food around. I'm definitely coming back for the Biscayne with tuna on an everything bagel. No regrets. Gracias Gustavo!!! Solo lo mejor! -Waldo
Yummy quick breakfast! The bagel selection seems to go way down by around noon so if there is one that you want go earlier rather than later. -Kaley
Nice bagel shop with a variety of bagel and breakfast options. Perfect place to grab breakfast, coffee, and sand which for dinner/lunch. Walking distance from Brickell. -Ryan
Confucio Express Gourmet 
Confucio Express Gourmet serves takeout Chinese food, which makes it well-suited for ordering with DoorDash. You'll find all your classic Chinese-American dishes, including fried rice, lo-mein, and others. If you hungry for Chinese food, order from here. It'll get to you quickly!
Address: 1810 Southwest 3rd Avenue
Phone: 305.860.7747
Type: Chinese
DoorDash Rating: 4.5 ★
Google Rating: 3.9
View on DoorDash
 

 

View this post on Instagram

 
Top DoorDash Miami Reviews
Great dish! Special Fried Rice. Great taste…spot on NYC vibes. Nice portion…even shared some! I will be back! -Rhett
Big portions and good food -TJ
Best fried rice I've tried in Miami! -Gladys
Top Google Reviews
The general Tao chicken is on fire the best restaurant Chinese food in Miami -Francis
Excelent Chinese food. The best in the area -Nelson
By far one of the best chinese fast delivery places I have ever ate. Its great food and there is no better fried rice. Its the only place I order from since I found this diamond in the rough. Keep up the good work guys. -Bill
Casola's Pizzeria & Sub Shop 
Casola's Pizzeria and Sub Shop is a family-owned pizza and sub shop that opened in 1982. They serve huge pizzas, croissant sandwiches, subs, burgers, pasta, steak Philly's, and wings. Whatever you're looking for, you'll find it here. After more than 30 years in business, you know they know what they're doing.
Address: 2437 Southwest 17th Avenue
Phone: 305.858.0090
Type: Italian, Pizza
DoorDash Rating: 4.6 ★
Google Rating: 4.3
View on DoorDash
 

 

View this post on Instagram

 
Top DoorDash Miami Reviews
Wings were awesome -Nathan
The spinach calzone is good. -Lucy
The wings are amazing ! Not your normal wings , super big and baked to a perfection crisp. The spaghetti needs work though, needed more flavor and more sauce , the pizza and baked ziti – Delicious!! -Jackeline
Top Google Reviews
Yes, Pineapple belongs on pizza. Pizza was awesome, but a word to the wise: unless you're bringing 10+ people with you, don't get the large lol. -Jessenia
I would recommend this local pizzeria. Huge slices of pizza. The pizza doesn't have a huge bunch of flavor but comes with a sauce that pairs nicely with it. Also ordered the Turkey Croissant and it was very good. They were out of the tiny cookies they promote. Didn't get to try those out. -Jessica
This has been my go to pizza place since moving here 2016. Best classic NY style pizza you could ask for. Plenty of parking. Try to pre-order if you can't wait 20 minutes for an amazing pie -james
Poke OG 
Poke OG serves amazing poke bowls. You can customize your poke bowl however you want it, so you'll probably find something that fits your tastes here. Or if customizing your bowl is too much pressure, go with one of their signature bowls. Either way, you'll love it.
Address: 161 Southeast 1st Street
Phone: 239.980.2912
Type: Poke
DoorDash Rating: 4.7 ★
Google Rating: 4.5
View on DoorDash
 

 

View this post on Instagram

 
Top DoorDash Miami Reviews
The Hybrid OG Bowl was extremely fresh, tasteful and packed with flavour! A definite choice for a Poke -Brandon
So fresh and absolutely delicious!! I could eat every single day. Love this place!!! -Murphy
Big island tuna bowl was delicious. Tuna was soft, flavors nicely blended. Only complaint is it's a bit small for the price. If I order again, I'll consider it a splurge and just order the large size ($21). -Javier
Top Google Reviews
Excellent spot for some poke! All of the ingredients were high quality and fresh. You can either choose one of their recipes, customize them, or just create your own poke bowl – options are endless! The portions were good size for the price as well. -Paul
best poke in downtown!!! I'm trying my best to stay away from rice so I tried the zucchini noodles. To my surprise, I actually enjoyed it more than with rice. -Zara
Absolutely THE best poke bowl I ever had! Fresh, crisp, savory and flavorful! Perfect summer meal! -Alyona 
Final Thoughts 
Miami has excellent food options, far more than I can possibly list in a single post. Hopefully, this post gives you some good ideas for good restaurants you can order from in Miami with DoorDash.