When you're Dashing for DoorDash, you'll sometimes run into a situation where the DoorDash restaurant is closed. This can be frustrating, as now you're left trying to figure out what to do. 
Fortunately, the solution is simple. If the DoorDash restaurant is closed, you'll simply mark that the restaurant is closed in your Dasher app. You'll then need to take a photo of the restaurant showing that it's closed. Once you do that, you'll receive half-pay for the order. 
In this post, we'll walk through exactly what you need to do if the DoorDash restaurant is closed, as well as discuss some interesting strategies I've used when I've run into this situation. 
DoorDash Restaurant Closed – What Should You Do About It? 
If you're on a delivery and find the restaurant is closed when you arrive, here's what you should do. First, go to your current delivery in the Dasher app, then click the question mark in the top corner of the app. This will bring you to the help screen.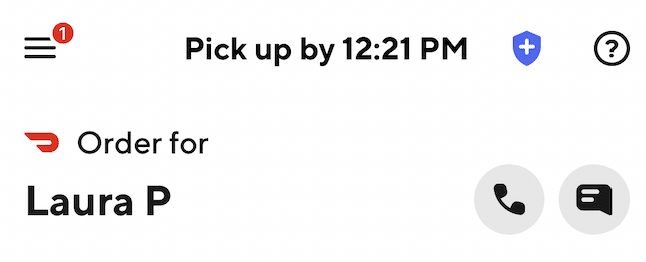 The next screen will show you all the pickup issues you might be dealing with. You'll want to select "Store Closed" if the restaurant is closed when you arrive.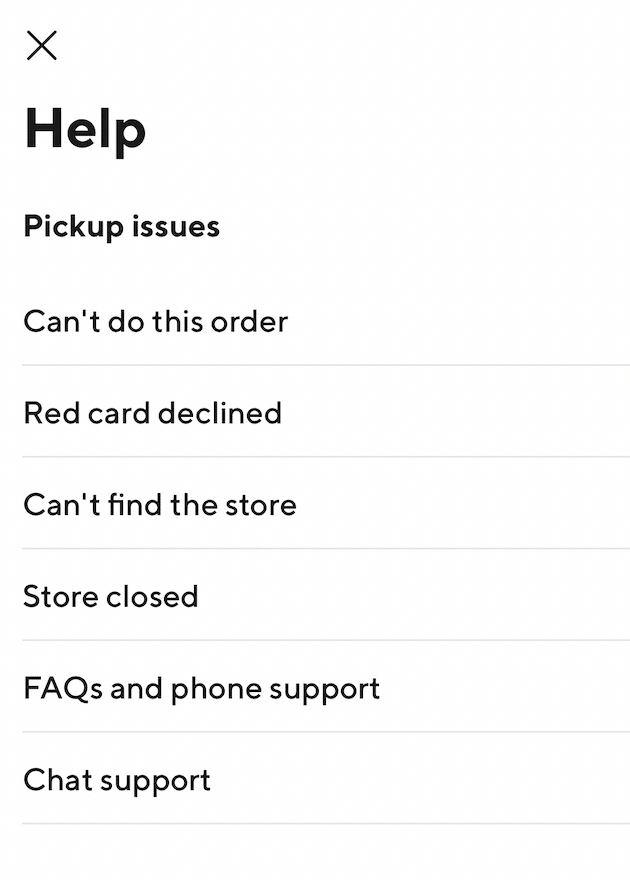 From there, the Dasher app will ask you to take a photo of the restaurant to prove that it's closed. You'll want to take a picture of any closed signs. If there isn't a closed sign, try to take a picture showing that the lights are off or that there's no one in the restaurant.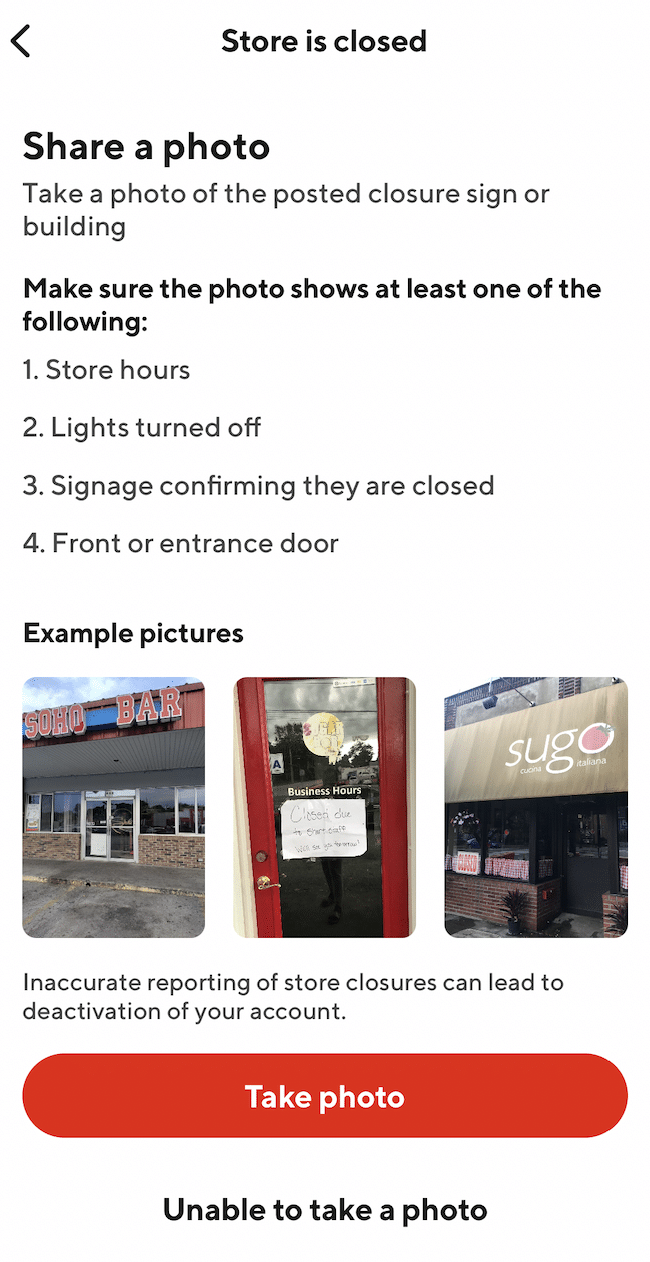 Once you've submitted the photo, DoorDash will provide you with a half-payment payout for your order. So, if the order was paying $6, you'll receive $3 once you submit the photo showing the restaurant is closed. That's it! The order will now be complete and you can receive new orders.
New Dashers often make the mistake of chatting with support when they arrive and find a restaurant is closed. While there could be valid reasons to chat with support, the vast majority of the time, you'll have no need to interact with anyone. The only time I'd consider chatting with support is if there's some reason you're unable to take a good photo showing that the restaurant is closed.
The DoorDash Restaurant Closed Strategy 
It can be frustrating when a restaurant is closed when you arrive since you are wasting time and not earning the payout you expected. That being said, getting half-pay isn't always so bad so long as you didn't have to spend a lot of time traveling to the restaurant. This is why it's important to stick to busy areas and be strategic about the orders you accept. 
Theoretically, DoorDash is supposed to stop letting customers order from restaurants that have been reported as closed. However, in practice, it often seems that DoorDash is slow to do this and other customers will order from the same restaurant. Sometimes I'll report a restaurant as closed in the app, collect my half-payment for the order, then seconds later, receive another order for the same closed restaurant.
When that happens, I always accept the order, then follow the same process of reporting the restaurant as closed. This most commonly can happen with large chain restaurants that are unexpectedly closed for the day, such as if a Chipotle closes early for some reason. It's possible to get several orders like this in a row, allowing you to pocket a few quick payments.
Final Thoughts
It can be understandably frustrating to spend time traveling to a restaurant only to find it closed. Fortunately, DoorDash makes it easy to report the restaurant as closed. It should only take you a minute or so to do it and you'll collect a 50% payment for the delivery. It's not ideal – but it's better than nothing.