We live in the golden age of side hustling. If you're looking to make some extra money in order to pay off debt, save more, or even to buy that shiny new toy, there's really no excuse for why you can't do it.
Compare the nature of a part-time gig today, as compared to just a few years ago. There wasn't a sharing economy or on-demand economy. Things like Uber and Airbnb didn't exist. When I was in college, making extra money meant either finding a part-time job or figuring out a way to make your own job. Finding a part-time job meant working when your boss told you to work. That's a problem for people who want flexibility. And creating your own job meant figuring out a skill you had and finding customers, not to mention you probably needed to spend some money in order to get your hustle started.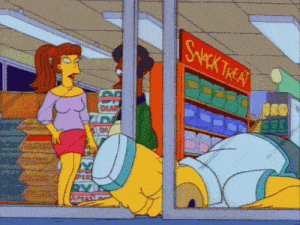 In contrast, look at the wealth of options available today. There are entire marketplaces on the internet where you can sell goods and services without needing to make the jump into starting a full-fledged business. And on-demand apps like Uber or Postmates make it incredibly easy to earn money, anytime you want, for as long as you feel like doing it.
If you want to make some extra money on the side, then you are living in the right time in history.
You Have Flexibility To Side Hustle Whenever You Want
The ability to work whenever you want has to be the biggest reason that we're living in the golden age of side hustling. Has there ever been a time where you could choose to work at any moment of the day, whenever you felt like it? Or where you could earn money basically doing things you're already doing and using stuff you already have?
Just think about how you can side hustle today using the technology that's out there. There's no need to pick up a second job or work any set schedules. You don't need to work full days. Heck, you don't even need to work full hours at a time!
If you're an Uber driver, for example, all you have to do is turn on your app and drive someone around for as long as you want. If I'm feeling bored or want a bit of exercise, I can turn on Postmates and make a quick delivery on my bike. I can literally work and make money whenever I feel like it!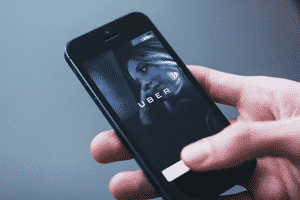 The great thing about side hustling today is that it doesn't require you to stick it out for the long haul. You can start most side hustles without spending any money at all. If you find out that a particular side hustle isn't for you, all you have to do is quit doing it. At most, you lose a little bit of your time.
There Are Very Few Barriers To Entry
Technology has also greatly decreased barriers of entry to the point where there are almost none if you're looking to start a side hustle.
Take your typical on-demand economy gig like Uber or Postmates. It's not the same as a job, so you don't have to interview for it. Just sign up, go through some background checks, and get started.  Or take a platform site like Airbnb. All you have to do is take some time to set up a spare room, take some photos, read some blog posts, and set up your listing. You can have a fully-fledged money-making opportunity ready to go in just a few hours.
My wife's brief foray into the bike messenger delivery world is a great example of how easy it is to get started hustling. Postmates was offering up a referral bonus for referring new Postmates couriers. Because I'm always looking for ways to make some extra money, I had my wife sign up to be a Postmate.
The sign-up process couldn't have been simpler. All she had to do was fill out a form, watch a few online videos, and take a multiple-choice quiz to show that she had watched the video. She didn't even take the quiz – we just left the videos running in the background and I answered the questions for her in about 5 seconds. We didn't even have to get off the couch in order to sign up. She was up and running a few days later once her application was approved.
Given how easy it is to get started side hustling, what excuse do you have not to try a side hustle?
You Can Get More From Side Hustling Than Just Money
Side hustling today allows you to work whenever you want, in a manner that has never been possible. Few barriers to entry mean that it's easy to get started making money right away.
But one of the biggest benefits of side hustling today isn't just the ability to make more money. It's the ability to make money doing things that benefit you beyond just making money.
For example, we already know that we should all get out and exercise more. Most of us spend our days sitting in front of a computer. By signing up to deliver food on my bike with apps like Postmates, DoorDash, Uber Eats, and Grubhub, I'm able to exercise, keep myself active, and make a little money to boot – all on my own time.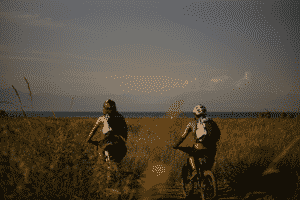 You can also get a benefit beyond just making money by starting up an online business or using a platform website like Airbnb or eBay. Why not try setting up a small business and using it as a test run in entrepreneurship.  It's a cheap, low-risk way to get some first-hand experience in this area.
Finally, another great benefit about side hustling – you'll learn how to handle your taxes.  When you're side hustling in today's economy, you're likely going to be an independent contractor and/or sole proprietor. You won't have the luxury of an employer taking the taxes out for you. It's always pretty surprising to me how little people understand their taxes. But when you're side hustling, by necessity, you'll have to learn.
The Only Thing Holding You Back Is Not Getting Started
Side hustling doesn't have to become a full-fledged business. Indeed, not all of us are trying to become full-time entrepreneurs.
But I do think there is room for everyone to become a micro-entrepreneur. With how technology works today, you can start side hustling almost immediately.
Bringing in a little bit of extra money might not seem like all that much. You probably won't think it's a life-changing amount. But add it up over time, and you'll find your side hustle is worth a lot more than you think. There really hasn't ever been a better time in history to be a side hustler.
All you have to do is just get started.
What do you think?  Am I right?  Has there ever been an easier time to start a side hustle?