If you forgot your DoorDash email, you might be wondering how you can log into your account. As a customer, the process is fairly simple, and indeed, DoorDash provides multiple ways to log into your DoorDash account as a customer. However, if you're a Dasher and forget your email, getting back into your account may be more difficult.
In this post, we'll look at what to do if you forgot your DoorDash email.
What To Do If You Forgot DoorDash Email 
DoorDash has two separate apps – one that is used by customers placing orders on DoorDash and the other used by Dashers that are delivering orders for DoorDash. What you should do if you forget your DoorDash email will vary depending on whether you are a customer or a Dasher. 
What To Do If You're A Customer
As a customer, the simplest way to get into your account if you forgot your DoorDash email is to log in using a different method. When you open the DoorDash app, you'll be shown a screen that gives you multiple ways to log into the app.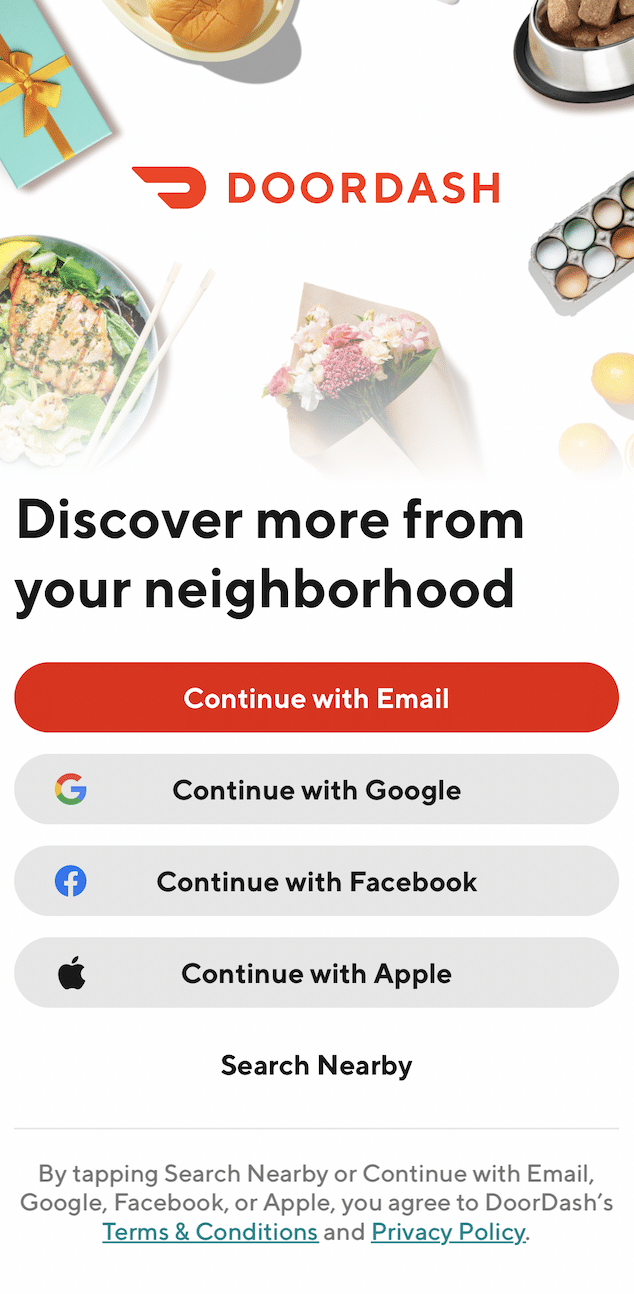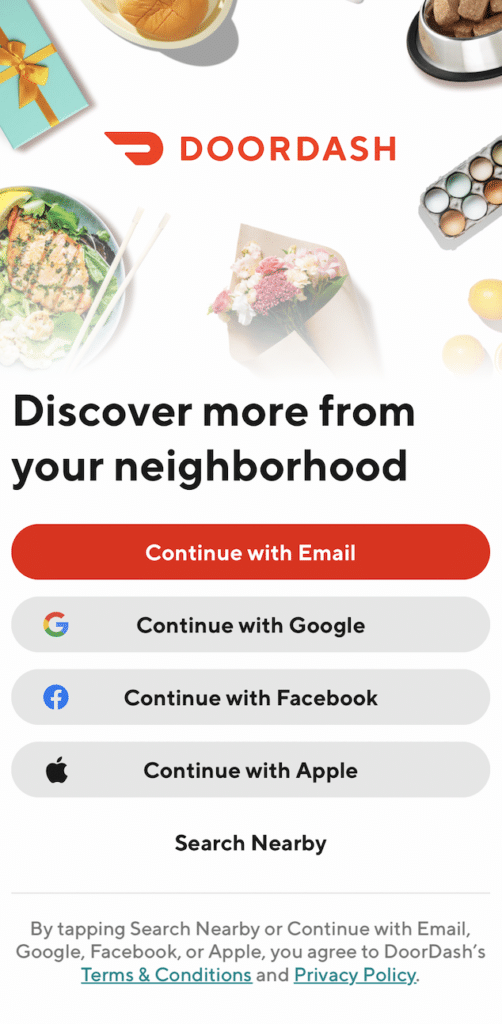 As you can see, in addition to signing in with your email, you can also sign in to DoorDash using Google, Facebook, or your Apple ID. If your email is linked with any of those websites, you'll be logged into the same account.
An issue can arise if your DoorDash email isn't associated with your Google, Facebook, or Apple ID. In that case, logging into the app with those methods will create a new DoorDash account. This isn't necessarily a problem, but DoorDash does state in its terms that customers cannot open multiple DoorDash accounts. DoorDash limits customers to one account because it offers promotional deals and doesn't want customers double dipping on them. In addition, DoorDash offers referral bonuses for referring new customers, so it limits multiple accounts so customers don't refer themselves and earn bonuses.
That being said, if you truly forgot your DoorDash email and don't plan to do any of these tricky maneuvers, it's unlikely DoorDash will ban your new account, so I wouldn't worry too much about accidentally creating a new account when logging in with Facebook, Google, or Apple.
What To Do If You're A Dasher 
As a Dasher, things are decidedly more difficult if you forget the email you used. That's because the Dasher app does not offer any other way to log into your account other than using your email and password. Theoretically, you could try getting in touch with DoorDash Dasher support to see if they can provide the email you used based on the phone number on the account. Unfortunately, getting in touch with Dasher support isn't easy if you aren't logged into the Dasher app and there are doubts about whether Dasher support would provide you your email anyway. 
Your best bet then will be to go through any email address you may have used for your Dasher account to see if that was the email you used. If you search the email and find DoorDash emails in your inbox, then you'll know it's the correct email address. It'll be tedious and annoying, but there are no other options for finding your email. 
How To Change Your Email On DoorDash 
DoorDash makes it easy to change your email address as a customer but makes it difficult to change your email address as a Dasher. Why they make this distinction is unclear, as Dashers have reasons to change their email too (I know that my Dasher account uses an email address that I don't normally use, but I've been unable to change it).
For customers, go to the "Account" screen in the DoorDash app, then click on "Manage Account." From there, you can change your email address (as well as your password, name, and phone number).
If you're a Dasher, you can't change your email address. When you go to the account screen, you'll see that your email address will be grayed out and unavailable to edit. If you need to change your email address, you'll have to contact Dasher support and have them change the email for you. 
For myself, I've had an email address for my Dasher account that isn't my primary email address. Since changing it isn't easy, my solution has been to have Gmail automatically forward any email from DoorDash to my primary account. That way, I don't miss anything important from DoorDash. I recommend doing that if possible, just to save yourself some time.
Final Thoughts
Forgetting your DoorDash email can be a pain, but it can be resolved fairly easily, especially if you're a customer. As a Dasher, I highly recommend doing what you can to never forget your Dasher email. Either use an email that you always use or write it down somewhere so you don't forget. That'll save you a lot of hassle in the long run.