I think most of us could use a little more money in our lives. The only problem is that earning more money isn't always that easy or immediate. Raises are typically an annual thing and definitely not guaranteed. Bonuses are the same way. You could switch jobs to make more money, but that's not always an option for everyone.
One surefire way to make some extra money is to get some overtime hours.  But, if you're a white-collar worker like many of us are, you're probably getting paid a salary. Even those of you who might be eligible for overtime probably can't do so regularly.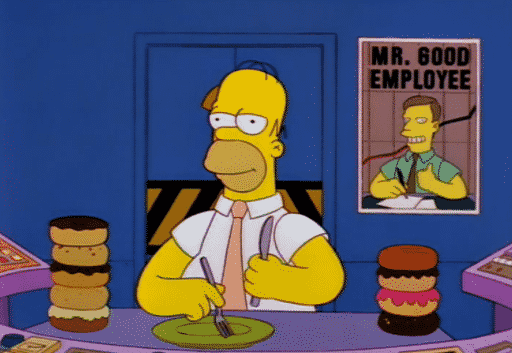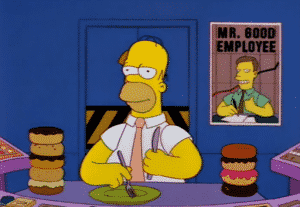 This got me thinking though…
Why can't we just create our own overtime?
I know, I know. We're all super busy and work plenty of hours. At least that's what we tell ourselves. Yet, despite being so busy, we all still seem to find time to catch up on our Facebook posts, post our tweets, watch the latest episodes of our favorite TV shows, and all the other stuff we do to fill our day.
Maybe we all have a little more time than we think?
Do You Work As Much As This Guy?
A few days ago, my local newspaper had an article about a security counselor at a Minnesota hospital who made an extra $294,000 in overtime pay over the past three years. Take a look at what his yearly overtime earnings were:

* Note: Fiscal year in the above chart is calculated from July 1st to June 30th (i.e. fiscal year 2014 = July 1, 2013 to June 30, 2014).
Delving deeper, I found out that a security counselor is essentially a security guard. There's no doubt, it's an incredibly tough job and not one that a lot of us could do.
It's also not a particularly high-paying job or one that requires a lot of education. You only need a high school diploma to qualify. The wage for a security counselor ranges from $18.31 per hour to $25.32 per hour. This equates to around $38,000 to $52,000 per year – a pretty average salary, in my opinion.
So how does a guy who might make as much as $52,000 per year, wind up making more than double that in overtime alone? Here's what the Star Tribune said:
One employee, a security counselor at the Minnesota Security Hospital in St. Peter, has worked 8,129 hours of overtime since 2013, collecting $294,493 in extra pay.
Doing the math, this guy worked an average of 2,709 overtime hours per year in the past three years.  That's an average of 52 overtime hours per week! This guy was literally working the equivalent of a second full-time job (and then some). As a benefit, he likely tripled his yearly income. That's pretty astounding.
No, you don't have to work 90 hours a week as this guy did. What I am saying, though, is to really look at your schedule. We all get 168 hours in a week. If this guy could spend more than half of his week working, can you find some time to work a little bit more?
My guess is that if you're working around 40 hours per week, you probably have some wiggle room to work with.
Create Your Own Overtime
This is where we come to the concept of creating your own overtime. I've said before that we live in the best time ever in history to start up a side hustle. If you've got more time on your hands than you think, why not try and see if you can put it to use?
I think it's perfectly reasonable to try to make yourself $20 per hour on the side. If you carve out just 5 hours per week, for 52 weeks per year, you'll make an extra $100 per week or an extra $5,200 per year. That's enough to almost max out a Roth IRA.
Five hours of extra work per week isn't very hard to do unless you're working well over 40 hours per week already. You've got 48 hours to use each weekend! And with the nature of the gig economy, you don't necessarily have to carve out specific time to work like you would have to do with a job. Instead, you can find something you're already doing and incorporate it into your routine.
For example, I already enjoy biking and exercising. It doesn't really add much work for me to bike around town, get some exercise, and make a little extra cash. I have a spare room in my house. It's not a ton of work for me to occasionally rent it out on Airbnb. And I already have a dog, so it's not much work for me to occasionally dog sit a second dog.
Don't Underestimate Your Side Hustle
The interesting thing is how much of an impact your side hustle can have on your income. Working an extra 5 hours per week to make an extra $5,200 per year doesn't seem like all that much by itself.
But consider a new graduate making $50,000 or so per year. If you consider the impact of that extra $5,200 per year, that's a 10% wage increase just from an extra 5 hours of work per week. There aren't a ton of ways to increase your income by that much in a single year.

Even a person making a stout $100,000 per year could benefit by increasing their wage by another $5,200 per year. That's good for a 5% salary increase, better than the 3% raise a lot of people get each year. And if that same person could figure out how to bring in an extra $10,000 per year on the side, that's good for a 10% raise in just one year.
Get Creative With Creating Your Own Overtime
There are a lot of ways to pull in some extra income that can lead to an extra $100 per week or so.  And you don't have to use up a ton of your time either.
For example:
Rent out a room on Airbnb for just 4 nights per month at $50 per night for an extra $200 per month. 
Make an extra $200 per month doing DoorDash, Uber Eats, and Grubhub on the side by working an extra 10 hours per month (or 2.5 hours per week).
Do an hour of DoorDash, Uber Eats, and Grubhub on your way home from work. Do nothing on the weekends.
Wake up at 8 am on Saturdays and Sundays and do some side hustling until 11 am. Do nothing the rest of the day.
If you're working a ton of hours already or already have a large income, of course, don't add more work to your plate unless you think it's fun. Even if I made hundreds of thousands per year, I'd probably still be an occasional bike messenger because I think it's fun.
But if you're like most people, you're probably working a lot less than you think. That means you have a lot more free time than you think.
Why not give yourself a raise then? If that security counselor can work an extra 52 hours per week, then I'm sure most of us can find a way to work an extra 5 or so hours per week.