One of the interesting things I find when people share their debt-free stories with the mainstream media are the comments that result. Some commenters praise these articles and talk about how they've been inspired.
But more often, you notice the negative comments. These are the people who say that the story being shared isn't possible or that what they're reading isn't helpful because most people can't do the same thing.
I don't usually read the comments in these types of articles, but this past week, I was reading Millennial Money Man's article that was featured on Business Insider and happened to notice the comments. In that article, M$M offered tips on how he was able to pay off his $40,000 of student loans in 1.5 years, all while making a teacher's salary. He was able to cut down his expenses drastically by living with family, side hustled to increase his income, ignored the haters, and made paying off debt his number 1 priority.
I noticed much of the praise for M$M came from fellow personal finance bloggers, but there was also the smattering of negative comments that appeared to come from regular Business Insider readers – members of the "general public," if you will.
Here's one comment that caught my eye:

I find a comment like this interesting, not necessarily because of the negativity in the comment, but because of what this commenter wants. He wants a story involving someone doing something extraordinary but doing absolutely nothing extraordinary to achieve that result.
You can see the problem here. There's really only one secret to paying off debt quickly. You have to do something that is extraordinary in some way. Debt is normal. Paying it off fast isn't. You can't get there if you don't do something out of the ordinary.
You Can't Accept The Status Quo
The thing about comments like these – these "hater" comments – are that they do what a lot of people do. They assume that there must be some way to achieve extraordinary results without taking extraordinary action. Somehow, these people think that there must be some secret way to follow the status quo, yet still reach their extraordinary goals.
But they're wrong. That commenter will never see a story about a teacher paying off $40,000 in a year-and-a-half doing absolutely nothing because it isn't possible. Simple math can tell you that.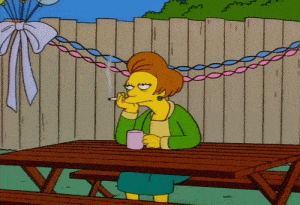 This leads me to another question. Why doesn't this type of story inspire him in some way?
He's being told one way to pay off debt is to find a way to cut his living expenses down drastically. This is how one person was able to do it. But that's not something this commenter thinks he can do, so he doesn't want to hear a story about that. He dismisses it right away.
Another way for him to pay off his student loans is to increase his income by picking up a side hustle. It's not possible for him for some reason, so he doesn't want to hear about that either. He'll listen once you share a story about a regular guy doing regular things, yet somehow doing something amazing.
These ideas don't conform to what he wants to do or what he thinks is possible for him to do. But, if you want to pay off debt quickly, you can't follow the status quo! You have to do things that most people don't think are possible.
We're All A Product Of Our Choices.
We all choose to live a certain way, or to live in a certain place, or to have certain things in our lives. If you think an option isn't possible, I'd say you're probably wrong.
I'll admit, not all of us are in a position to do everything that we read on the internet. That's why personal finance is personal. We all have our own unique situations and our own problems that no one else can understand. If you're barely getting by, you're going to need to figure out a way to get out of that situation. These articles aren't for you. The first step to paying off debt is to have a decent income. If you have six figures of debt and are making $30k a year, you're not gonna get out of it quickly with that income. The math just doesn't work out.
But if you're a regular middle-class person like a lot of people with student loans, I'm willing to wager you could figure out a way to pay off that debt quickly.
Are there ways you could cut down your living expenses if you needed to, even if you couldn't live with your family as Millennial Money Man could?  I'd say yes.
You could live in a terrible neighborhood, in a run-down part of town, and pay virtually nothing for rent.
Or you could rent a house with a million roommates, instead of living in a 1 bedroom apartment.
Or you could even rent a room in some retiree's house.
There are a ton of ways you could cut down your living expenses. It's not that it isn't possible. It's that most of us make a choice to live in a certain way. Anything that doesn't jive with our choices, we simply assume isn't a possibility.
You Can Make Extreme Choices To Reach Your Goals
Here's another comment from that same article that caught my eye:

Of course, the solution is "obvious!" There isn't any secret to paying off debt other than putting as much money as you can into it. Whether that's cutting expenses, increasing income, or doing both, that's really the only thing there is to it.
If paying off debt quickly is something you want to do (or retire early or whatever goal you're trying to reach), you absolutely could take some extreme action like this commenter sarcastically suggested. And it is helpful to read these stories because they give you ideas about how you can reach your goals.
These sorts of extreme lifestyle choices are things we choose not to do, not because they aren't possible, but because we don't think they're possible. But they absolutely are!
You can look at the stories of people who are doing exactly these kinds of things in order to get ahead. Take Daniel Norris, a pitcher in the Major Leagues. ESPN ran an article about him in which it detailed his story of living in a van on $800 per month, even though he had just signed a $2 million contract. Former NFL player Ryan Broyles lives on $60,000 per year, even though he made millions. And don't forget bloggers like the folks over at Millennial Revolution, who chose not to buy a house like a normal person, but instead, kept their money invested.
The point isn't to do exactly the same things as these folks. Personal finance is personal, remember. The point is, if you really want something bad enough, you can do things out of the ordinary. You can do things that you might not have thought was possible.
So if you want to save 98% of your income by living in your car and eating nothing but rice, you definitely could do that! And that article would be helpful to anyone thinking of ways to pay off their loans.
Extreme Choices Don't Have To Be Forever
I truly believe anyone can do anything for a short amount of time if you really put your mind to it. Your choices don't have to last forever! Make a choice and do it for as long as you need to do it.
I remember my first year in law school. I was so scared about doing bad in school and ending up without a job that I studied from 8am to 10pm, every single day. This was from a guy who barely worked in college and rarely opened up a book. I admittedly wasn't a top student in college.
But when it came to law school, I was terrified. I knew that I needed to do well if I wanted to get out of there with a job. And I was using my own money and taking out loans, so it felt even more important. I couldn't live like that forever. But I could do it in 15-week chunks for 2 semesters if that's what I needed to do.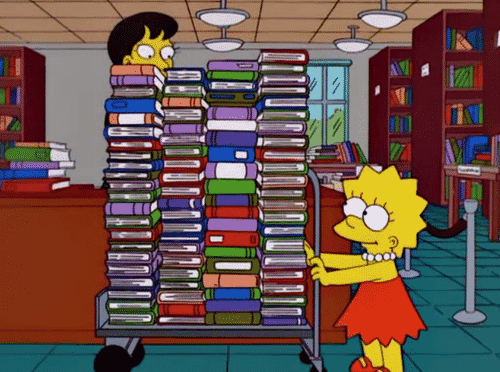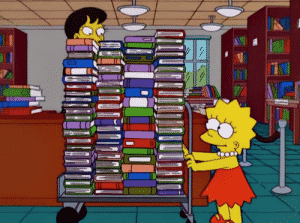 The point is, reject the "it isn't possible" mentality. Almost anything is possible. It's the choices we make that determine whether something is really possible or not. You can pay off your debt if you do something to make it happen. If you reject the choices you have and really believe things aren't possible, you'll miss the options you have in front of you.