The Uber Plus Card is a prepaid debit card that Uber Eats delivery drivers can use for orders that are not already prepaid. 
For a long time, what differentiated Uber Eats from other food delivery apps was that they didn't give drivers a prepaid debit card. Instead, Uber Eats only did prepaid orders. That was good if you were an Uber Eats driver because it meant you never had to waste time placing an order or paying for it yourself. 
A few years ago, Uber Eats added an option for non-prepaid orders. At first, this was primarily limited to restaurants that weren't prepaid for some reason. Later, Uber Eats added convenience and grocery store orders, where drivers could shop and pay for customer orders. 
In this post, we'll look at what the Uber Plus Card is and go over more details on how it works and whether it's worth using.
What Is The Uber Plus Card? 
The Uber Plus Card is a prepaid debit card that Uber Eats issues to drivers that request it. With the Uber Plus Card, drivers can pay for orders that aren't prepaid. 
If you're a driver, this gives you access to more deliveries that you otherwise wouldn't get if you didn't have the Uber Plus Card. For customers, it means you can order from more places that otherwise might not be available to order from.
How Does The Uber Plus Card Work? 
When you get an order that isn't prepaid, Uber will fund your Uber Plus Card with enough money to pay for the order. When you get to the restaurant, you simply pay for the order using the card, then deliver the order to the customer. 
In addition to orders where you simply pay for the order with the card, you may also get orders where you have to place the order yourself. In general, I avoid those types of orders unless there's a compelling reason for me to accept them (i.e. the customer tipped a lot to make it worth my time).
Finally, the Uber Plus Card can also be used on grocery store or convenience store orders. These are orders where you'll go to the store, shop for the items that the customer ordered, then pay for the order using the card. The most common places where I'll see these types of orders are Walgreens or similar convenience stores. 
If you're swiping the card at the payment terminal, you'll want to make sure you select credit if you're prompted to select debit or credit. Even though it's technically a prepaid debit card, you have to select credit for the card to work (it's because of the way the card is loaded by Uber).
How Do You Get The Uber Plus Card? 
To get the Uber Plus Card, you'll need to request it in the Uber Eats driver app. If you haven't requested it yet, there should be a large button in the app prompting you to get the card. It doesn't cost anything and won't impact your delivery status, so I recommend requesting it just to have it in your pocket.
If you ever lose the card or need to replace it, go to the account section of the Uber Eats driver app, then click the section for Plus Card.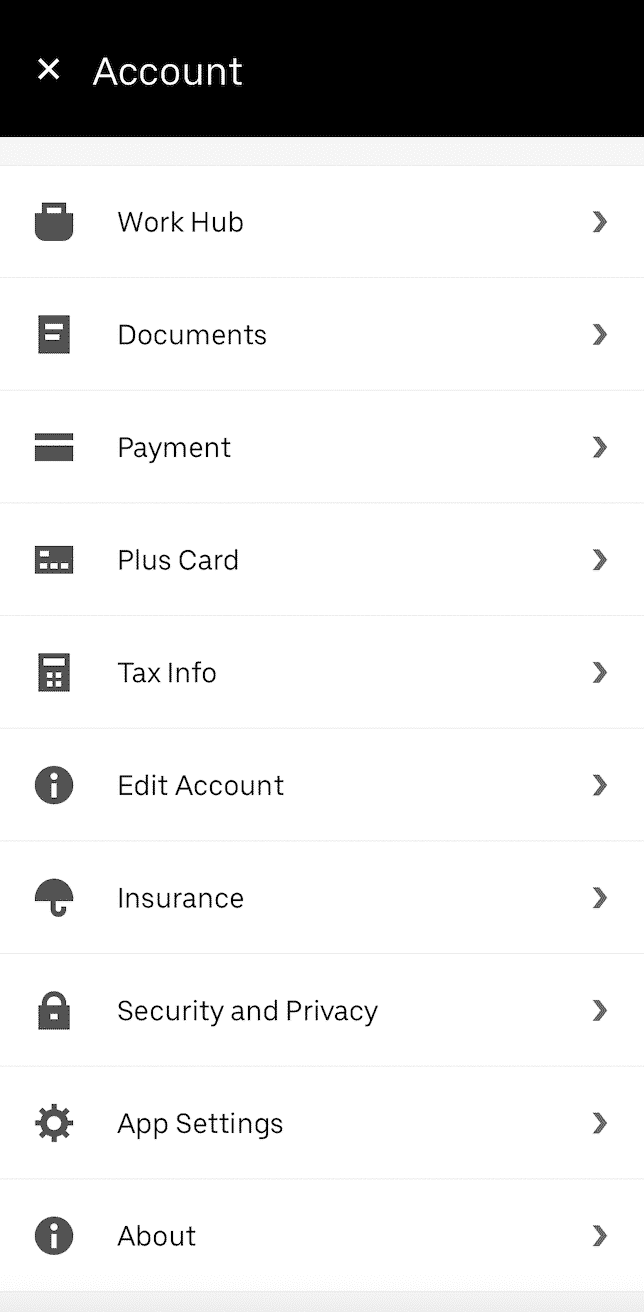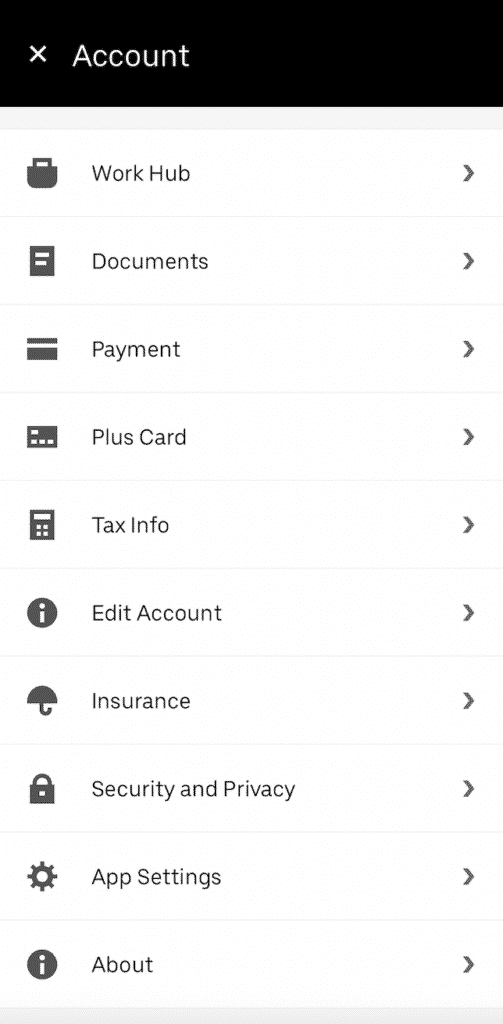 From there, you'll get to a screen that will allow you to order a replacement card.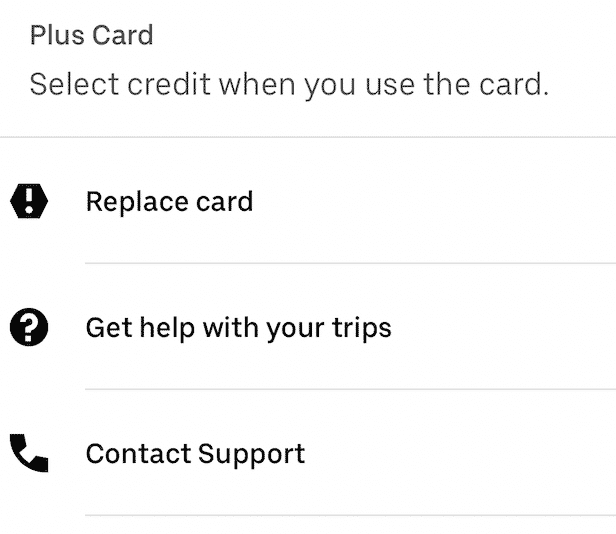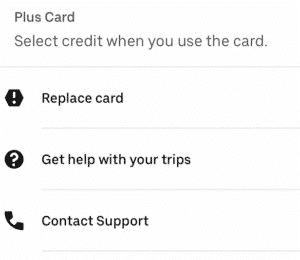 Again, you don't need the Plus Card to do deliveries with Uber Eats, but I recommend always having it just so you can get more orders and decide if a non-prepaid order is worth it for you. 
Uber Plus Card Pros And Cons 
Getting the Uber Plus card is what you should do. There's no downside to getting the card. That being said, there are pros and cons to using the card to pay for orders. Here are what I think are the pros and cons of it. 
Pros: 
You'll Get Access To More Deliveries. If you don't have an active Uber Plus Card, you won't receive delivery requests that require you to pay with the card. That means you'll get fewer requests than if you had the card. 
Uber Eats always makes it clear if a delivery request requires the Plus Card. You're free to accept or reject any orders that you want, so if you see an order that requires the Plus Card, you can decide whether to accept it or not.
Some Order And Pay Deliveries Are Very High Paying. In my experience, a lot of convenience store orders seem to pay a lot. I believe Uber Eats tends to give drivers a higher base pay for these orders and customers seem to realize that high tips are necessary for these orders. 
If you're strategic and accept orders that aren't too difficult to shop for, it can be very lucrative.
Cons: 
It Takes More Time To Use The Plus Card. One of the biggest cons of the Plus Card is that you have to pay for the order and potentially shop for the order too. This takes time and makes these orders take longer to complete. If you're shopping and an item is out, you'll have to talk to the customer too, which can take even longer (especially if the customer isn't responsive).
The longer it takes for you to complete an order, the less you're earning. So, if you're accepting an order that requires the Uber Plus Card, make sure that it's paying enough for the extra time it'll take you to complete it. 
Is The Uber Plus Card Worth It? 
In my opinion, it's worth it to sign up for the Uber Plus Card simply to give yourself the option to accept orders that use the card. It doesn't cost anything to get the card and even if you lose it, you can simply request a new one. 
Just be aware that orders that use the Plus Card will likely take longer to complete, so keep that in mind when deciding if the payout is worthwhile.