A few weeks ago, I wrote a post about simple investing strategies that anyone can use. As I wrote this post, I realized an important principle that's guided my investing strategy ever since I got my first job. It's a principle that I think is important enough to warrant its own post.
The basic principle? Good enough is good enough. 
I think a lot of us forget this. Building wealth via investing is a long game filled with unknowns. It's filled with unknowns because we don't know and can't know what the future holds. There's actually a lot of comfort in this fact because if we know that the future is unknown, it leads to one inevitable truth:
Perfection isn't the goal. Good enough is the goal.
We Don't Know (And Can't Know) The Future 
If you've ever made the mistake of going into an investing forum where people are picking individual stocks (think Wall Street Bets on Reddit), you're going to find the equivalent of people betting on horses. Yes, people will make up reasons for why X stock will do this or that. But let's be real – they don't really know.
Simple logic tells us why this has to be true because if they did know what some stock would do in the future, then why couldn't they just gamble their way to billions like Biff Tannen did in Back to the Future 2?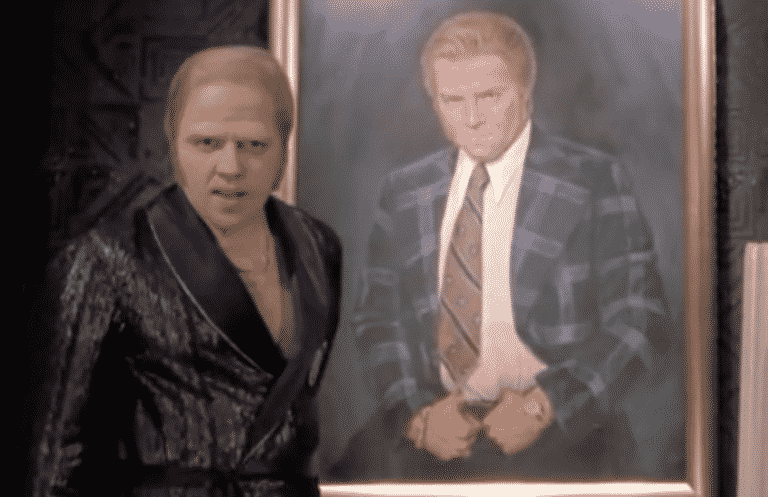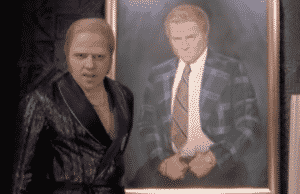 That isn't to say making bets like this is something you can't do. If this is something you do for fun, then, by all means, go for it. But if you're betting everything you have on X stock going up or down because you think you've figured something out and are going to be rich because of it, well…you're probably fooling yourself. 
Predicting the future isn't just limited to these active traders and Wall Street Bets type people either. You get the same thing on the passive index investing forums. Find your way into these forums and you'll see tons of threads arguing about the minutiae of their portfolios. How much in stocks or bonds is ideal? What's the right amount of international allocation? Do I have enough small-cap or mid-cap or whatever?
Dive into these threads and you'll be sure that if you pick the wrong allocation, you're going to be ruined. The people that think they have the right asset allocation are sure they are right. But how do they know?
There's a fundamental assumption with anyone that tells you their way of investing is better or worse. They're making an assumption that they know what's going to happen in the future.
Admittedly, that's exactly what I do as well because I've picked my investing strategy based on a belief that the future will look a certain way. The difference though, is I don't care about whether what I do is the best. Some portfolios will do better. Others will do worse.
I only care about one thing. Is it good enough? So long as it's good enough, that's all that matters.
We Only Need To Cross The Finish Line 
Investing isn't about getting things perfect. It's not even about doing things above average. That's because our ultimate goal isn't to be the best or to finish first. Our goal is just to finish. A participation trophy is good enough. 
That's where good enough comes into play. We just need an investing strategy that is, more likely than not, good enough to get us to the finish line. 
Think about that. It takes a lot of the pressure off when you realize that all you need is to get to the end. We don't have to make bets about specific stocks. We don't have to hit home runs. Heck, we barely have to do anything weird.
Getting a decent job, spending less than you earn, investing in our retirement accounts, and investing in things that are reasonable and likely to do well over the long term. That's literally all we need to get to the finish line and get our participation trophy.
Final Thoughts 
The idea that investing only requires us to do good enough is a bit paradoxical. Many of us have been taught our whole lives that it's not just about being good enough – it's about being the best. And if not being the best overall, at least being the best we can be. 
But that's the funny thing about investing. It doesn't require you to be the best. You don't even have to be the best that you can be. In fact, you just have to be decidedly average.
Knowing this is freeing. It means instead of obsessing over every little detail with our investments, we can instead just think about the things we can control.
So what can we control? Well, we can do the following:
Keep Costs Low. How your investments will do over any given period of time isn't something you can control. One thing you can control though is how much you're paying for your investments. Indeed, it might be the only thing we absolutely can do to improve our returns over the long term. Passive index funds from companies like Vanguard do exactly that. They bring our investing costs to almost nothing.
Don't Freak Out. There's no surer way to mess up your investment returns than to freak out when things are looking bad. As I've made clear, none of us knows what the future holds. Things will go up and down. If you freak out when things look bad, you're inevitably going to miss the climbs that come later (if you knew the future, you'd be able to avoid the drops, but unless you have an almanac from the future, you don't know the future). Interestingly enough, if you freak out when things are looking bad, it means you're making a prediction about the future too – that things are going to get worse, but that you know when they'll get better. If you do have that crystal ball, well, don't be selfish – help us all out.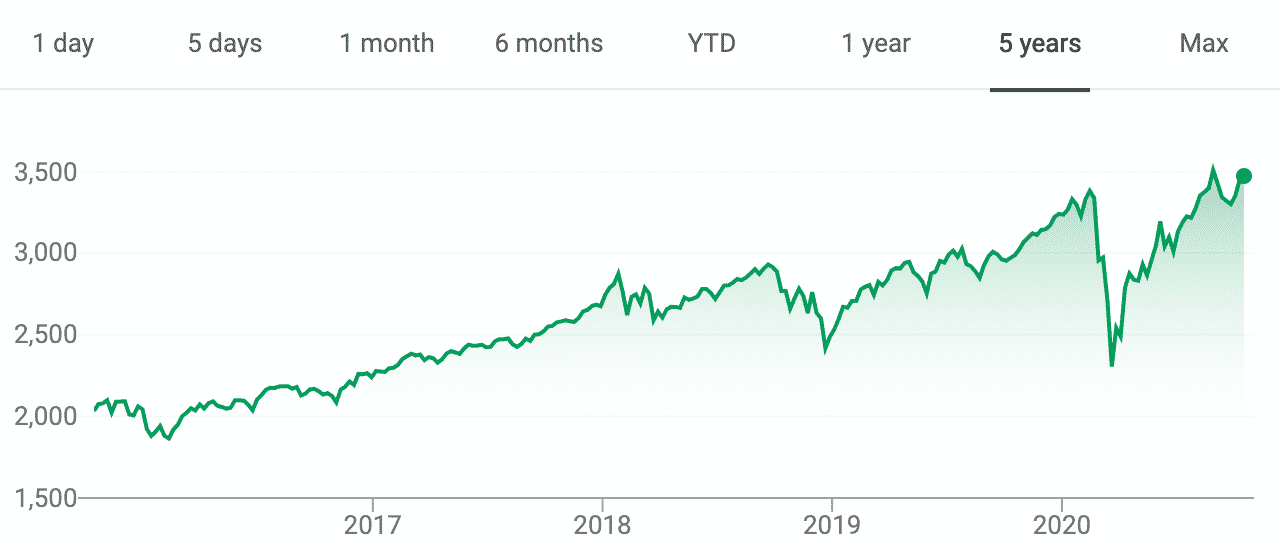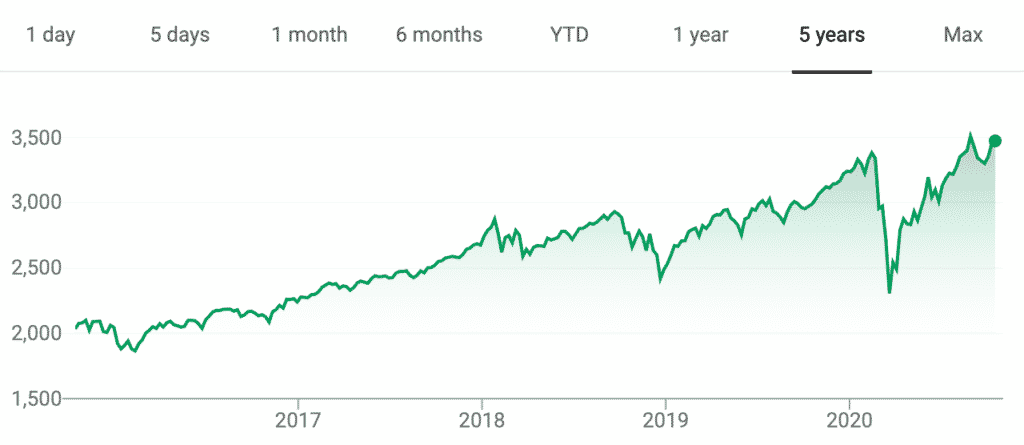 Invest For The Long Term. Since we can't know what the future holds, trying to figure out what's going to happen in the short term is a lesson in futility. Again, think about it logically. If you knew or could guess what could happen, you'd make yourself millions or even billions in a short time just from investing a small sum of money. That's not how investing works. We can't figure out what will happen day by day or week by week. But we can guess that if civilization doesn't collapse and if companies keep growing and innovating, things will look better in the long-term future. It's about doing whatever we can to stay in the game so we can see those long-term returns.
Invest As Much As You Can. This might be the most important thing you can control. Too many people get into investing thinking about rates of return and what they can do to get the highest rate of return on their investments. But doubling a small amount of money is still exactly that – a small amount of money. What matters isn't how much percentage return you're getting. It's about the absolute numbers. To get to the finish line, we ultimately have to brute force save as much money as we can so that our returns actually mean something.
In conclusion, the lesson here is pretty simple. Good enough investing is what we're looking to do. That means pick a reasonable asset allocation and stick with it. If you want to obsess over the tiny minutiae of how much you need in domestic or international allocations, that's fine – you're welcome to do it. But that's likely not going to be the difference between whether you finish or not.
My portfolio is not going to be the same as yours. And that's perfectly fine. But as long as we're both doing good enough, then we're winning the game. Good enough is good enough!