I started a new job a few weeks ago. When it comes to my legal career, I did everything pretty much by the book.  I went to a good law school, graduated near the top of my class, served as an editor on my school's law review, snagged a biglaw summer associate position during OCI (on-campus interviews for you non-legal folks), and then began my career as a newly minted, biglaw associate at an Am Law 100 firm.
After three years in biglaw, I pivoted, landing a position as an attorney in a prestigious branch of state government. If you look at my resume, it looks like the resume of someone who's going places in the law.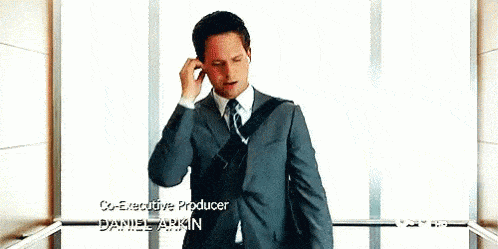 Taking this traditional path definitely helped me get to where I am today. Without it, I wouldn't have been able to pay off $87,000 worth of student loans just a few years out of school. And it was this drive to pay off my student loans that led me to find the personal finance community and start my own blog in the first place.
But after four years of practicing law, it became clear to me that a traditional legal path wasn't for me. I just didn't like being a lawyer enough to keep doing it.
At the beginning of this year, I started looking for new opportunities and began applying for what would be called non-traditional or alternative legal careers.  Last month, I started a new job as a non-traditional attorney with a branch of my state bar association.
So far, things are going well. I'm home at a normal hour now. I don't deal with clients or opposing counsel. And my stress levels and anxiety are way down. For the first time in a while now, I'm feeling okay about my professional life.
A Career Crisis
Like a lot of people, I went to law school for the wrong reason – I didn't really know what I wanted to do and law school seemed like the perfect place to figure it out.
The experience of law school itself was right up my alley. I like thinking and talking about stuff and when you're in law school, you get to do exactly that. Law students get to "ponder" the law, as I like to say.
Unfortunately, what law school doesn't prepare you for is what the life of a practicing attorney is really like. When you're a lawyer, you don't get the luxury of pondering the law. Most of it is pretty regular stuff. A lot of it is tedious. And it's always stressful (at least for me).
My initial thought was that it was the biglaw environment that was causing all of my stress and anxiety. Anyone who's worked in biglaw knows that the emphasis in biglaw is hours. When you're living life like that, constantly striving to hit your hours, it's hard to feel really good about yourself. I came home late every night and never really felt at ease. Every time my email dinged on my phone, I would freak out. My mind was always racing. It was pretty clear that the biglaw environment wasn't for me. I stuck it out only because I needed the paycheck in order to pay off my student loans.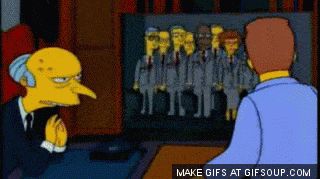 In 2016, I paid off all of my student loans, and with those loans gone, I now had some options. Government work seemed like it would be a better fit for me. The hours looked like it'd be better. I'd be objectively the good guy for once (I was representing the people). And best of all, I wouldn't have to bill hours.
When an opening came up in my state government, I decided to apply and managed to snag the job. At first, it seemed like the job was a better fit. But, as the months passed, the same stress and anxiety issues popped up. I found myself increasingly unhappy at work.
It turns out it wasn't just the biglaw work environment that was the problem. It was the work that came with being a lawyer that was causing me all of this stress and anxiety. In my years of practicing law, it never occurred to me that maybe I just didn't like being a lawyer.
Finding A New Job
You can tell when it's time for you to figure out a different career path when you're unable to enjoy your Sundays because of the stress of starting work on Monday. Just like when I was in biglaw, I never really felt all there when I was at home.
Around the new year, I began seriously entertaining the thought of leaving the law entirely or finding myself an alternative legal career.  As luck would have it, I found a great gig at my local University in a non-traditional legal role. It seemed perfect for me.  Even better, I knew a guy who worked there!  I updated my resume, put together a cover letter, and got an interview a few weeks later.  It was scheduled as a panel interview done over Skype. The whole panel and Skype thing made me a little nervous, but with my friend on the inside, I figured all I needed to do was nail the interview and I'd be a frontrunner.
The day of the interview came and…I bombed the interview. There were a number of reasons for it. I wasn't prepared enough. The questions were more situational and hypo type questions, which tripped me up. And honestly, I just didn't show what made me a good fit for the job. It's a pretty crappy feeling when you're desperate to leave a job and know you blew your chance to get out of there.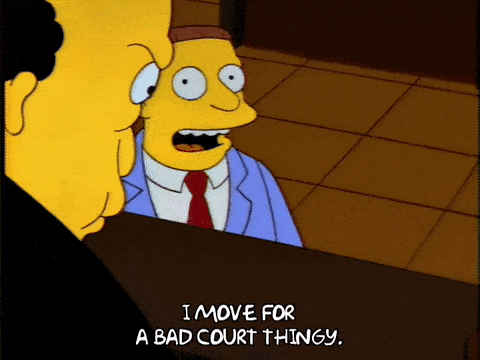 I continued to stick it out while I searched for new gigs. A couple applications to other non-traditional legal jobs went unanswered. Then, in June, I found a listing for the job with my state bar association that seemed perfect for me. I sent out my resume and cover letter, snagged an interview, and came extra prepared this time. After a few more rounds of interviews, I got the offer. The day after I received my offer, I put in my two weeks' notice at my job.
And with that, I'd left the law…in a way.
Create Your Own Path
The amazing thing about paying off your student loans and not having a particularly lavish lifestyle is that it buys you a ton more freedom to do things outside of the traditional path. Most lawyers in my position might opt to stick it out, whether it's because they need the money, want the prestige, are too fearful to take the leap, or just can't think of anything else to do. As you can probably tell, my goal has always been to not be like most lawyers.
I won't lie, I took yet another pay cut. Working for a state bar association isn't a highly lucrative career. But when you live the way I do, you don't need a ton of money to make it.
And the new job has given me something I never had before – time. For the first time in my life, I'm working a job with normal hours. I've been able to get home by 5 pm now. I don't have to track my time or deal with opposing counsel. When I leave work, I don't even think about it anymore. Now, I can work on the things I find more fun – my side hustles, this blog, and other things I'm scheming to do.
There's a whole world out there of stuff you can do to make a living. Lawyers often have blinders on with the type of work they think they can do. For many, it's start out as an associate, make partner, and work until you die. For others, it's start out as an associate, then jump ship to in-house or government. If that's what you like, then great!
But if you're like a lot of lawyers I know that are dissatisfied with their careers, know that there are other paths out there. If you're reading a blog like this, you probably already get that. It's charting a different path that is the reason we do the things that we do.
For me, starting this new role has opened up my eyes to an entire world of non-practicing attorneys. Turns out there are a lot more ways than I thought to make it in the legal world.
I'm Still An Attorney
The only thing I'm struggling with now is how to answer the old question, "so what do you do?" It was easy before – I'd just say I'm an attorney. Right now, I'm not so sure what to say.
I'm still technically an attorney – I have a law license and my job title even says "attorney" in it – but I'm no longer a traditional practicing attorney.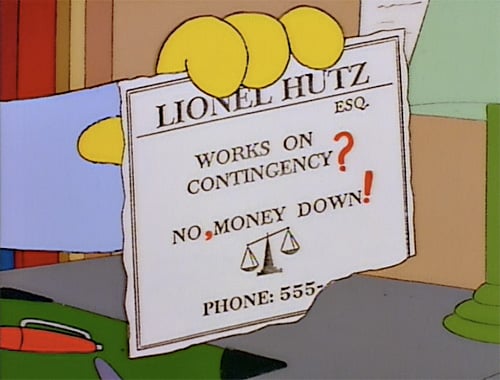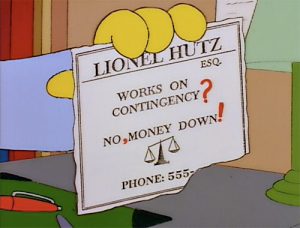 But interestingly, I think that once you become a lawyer, you'll always identify as a lawyer forever. I'll still probably tell people I'm an attorney, even if I'm not an attorney in the traditional sense anymore. Regular people don't even know what lawyers do anyway.
Starting this new role has been a huge change for me professionally. Where I once knew only the traditional litigation or transactional paths to law, I'm now surrounded by other like minded people who've also chosen alternative legal career paths. It's eye opening to see how so many people have chosen to forge their legal careers in a different way.
So for all of those dissatisfied lawyers out there (or dissatisfied people), give yourself options. Pay off your debt, save money, live on less than you earn, and be humble. You'll be surprised at what you can do when you don't need all that much to live well.
I think things will work out for me as I chart my new career path. And if they don't, well, I've still got options.