Welcome to Part 2 of an ongoing series detailing the process I went through in picking investments for my new employer sponsored retirement plans.  Back in June, I switched jobs, moving from the private sector into the public sector.  In addition to a huge change in salary, the job change also meant a whole new set of retirement plans and employee benefits that I had never heard about.
My hope is that this series can help those of you who are just starting a new job or have just switched jobs to learn more about the benefits that your employer probably offers .  If you haven't already, I recommend first reading Part 1: My Core Investing Philosophy, which details the key principles I follow when investing.
Part 2 of this series is pretty straightforward, but is something that is often overlooked (even by people who are good at saving).  You need to ask yourself the basic question – what type of retirement plans does my employer offer?
What Type Of Retirement Plans Do You Have?
I know, it seems kind of obvious, but you'd be surprised at how many people don't know this pretty important question.
Take the example of a very smart couple that I know.  The two of them both work at a local hospital and diligently max out their 403(b)s.  Combined, they put away $36,000 a year into tax-deferred retirement plans offered by their employer.  They're really crushing it!  And while they aren't thinking about financial independence, I have no doubt that they could become financially independent in the next decade without even realizing it.
With the new year coming up, we got to talking and I mentioned to them that since they both work at a hospital, it wouldn't surprise me if they also had access to a 457(b).  They'd never heard about this type of retirement plan, but out of curiosity, they decided to check with their benefits department to see if it existed.  Sure enough, it did.  If they wanted to, they could put away another $18,000 each, or a total of $72,000 per year for the two of them, into tax-deferred investments.  That could easily come out to a million dollars over the next ten years.

What's important here is that this retirement plan wasn't advertised by their employer.  It took a bit of digging in order to find it.  This is why it's a good idea to carefully read through your benefits package.  If you're not sure, call your benefits department and find out what sort of retirement benefits your employer offers.  You want to be able to take advantage of everything your employer offers.
Know Your Employer Sponsored Retirement Plans
Most employees will have access to one or more of the following types of employer sponsored retirement plans. In general, these plans allow you to deduct a certain percentage of your paycheck on a pre-tax basis and invest it into whatever funds your employer plan offers.  It is possible for some of these plans to have a Roth version as well, which allows you to invest money from your paycheck on a post-tax basis.  You can then withdraw this money in the future, tax-free.
Here's a quick overview of the most common employer sponsored retirement plans:
401(k) or 403(b) Plans
These are the typical retirement plans that most people know about.  401(k)s are typically offered by for-profit companies.  When I was working at a law firm, that was the primary tax-deferred plan that I had access to.
403(b)s are basically the same thing as a 401(k) except that they are sponsored by non-profit organizations.  Think of things like hospitals, schools, and churches.  The smart couple I talked about in the previous section have a 403(b) plan at work.
In 2016 and 2017, the maximum you can contribute to either of these plans is $18,000 per year.  This doesn't include any matching that your employer offers.  So, if your employer offers any matching, you can still put in $18,000 of your own money into the plan.  In theory, you aren't able to withdraw your contributions before you're 59.5 years old without paying a 10% penalty.  In practice, though, there are ways around that (which goes beyond the scope of this post).
457 Plans
A 457 plan is basically the state government version of a 401(k).  Just like with a 401(k), a 457 plan is funded by payroll contributions.  You can then put those contributions into whatever investments are offered by your plan. Most people have heard about a 401(k).  But it seems like very few people know about 457 plans.
There are two awesome things about 457 plans that a lot of people don't know.  First, the amount you can contribute to a 457 plan is independent from the amount you can contribute to a 401(k) or a 403(b).  That means, if you're lucky enough to have access to both a 401(k) and a 457 at work, you can contribute the maximum to both accounts!  For 2016 and 2017, the maximum annual contribution to a 457 is $18,000.  That means someone with access to both accounts can put away $36,000 a year, pre-tax.  Pretty sweet!
The second amazing thing about a 457 plan is that it's not subject to any early withdrawal penalties.  In essence, this makes the 457 the ultimate early retirement account.  You get all the advantages of tax deferred investing, but you still get the flexibility to take that money out if you decide to go the early retirement route.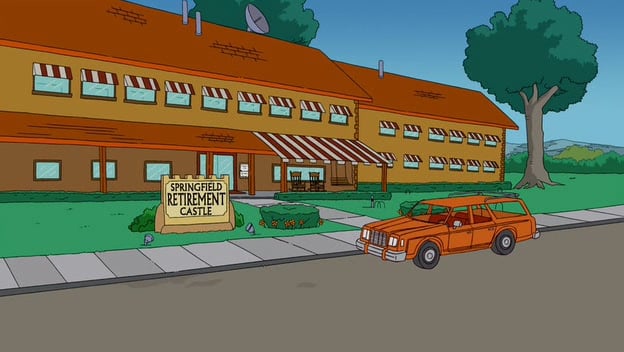 There is one caveat though.  Unlike a 401(k) or a 403(b), the funds in your 457 plan can be subject to the claims of creditors.  That means if your employer goes bankrupt, your life savings might be subject to creditors looking to get their money from your employer.  If you're considering going the 457 route, use caution and consider the financial situation of your employer.
If you're working for a government entity, then you don't need to worry about this.  A governmental 457 plan is just like any other retirement plan and isn't subject to creditor claims.  So if your government somehow goes bankrupt, you're still okay.
Pension Plans
Some of you might be in a job that offers a pension plan as well.  If you're fortunate enough to have one, you probably don't really need to do anything.  Your employer will probably just take a certain percentage from your paycheck automatically, and you won't have a choice in the matter.  If you have a defined contribution pension plan, you can probably pick what funds you invest in.  Make sure you're picking the right ones for you.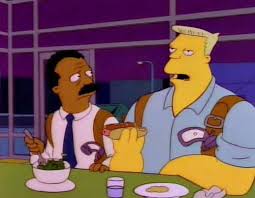 Health Savings Accounts
This is the one that almost no one in the regular world knows about.  If you're pretty healthy, consider signing up for your employer's high deductible health plan.  By doing so, you get access to a Health Savings Account (HSA), which allows you to contribute money pre-tax and take it out without paying taxes, so long as you do so for qualified medical expenses.  In addition, if you opt for payroll deductions, an HSA allows you to avoid paying FICA taxes on the funds you contribute to it.  It's basically the only way you can avoid paying those FICA taxes.
The great thing about an HSA is that it can also double up as an extra retirement account.  Most HSAs allow you to invest your funds once you've built up a decent cash cushion, typically about $1,000 or so.  Once you're 65 years old, your HSA basically becomes like a 401(k), meaning you can withdraw your HSA funds for any purpose, without penalty.
As a bonus, most employers also offer some sort of yearly contribution to your HSA.  Around $500 to $1,000 per year isn't out of the question.  Just remember that, unlike a 401(k), the yearly maximum contribution to an HSA includes your employer contributions.  So if your employer contributes $500 to your HSA per year, you can only contribute up to the maximum, minus the $500 your employer already contributed.  Don't forget that!
My Retirement Accounts
I found out that my employer gives us access to three types of retirement accounts:
A defined contribution pension plan
A 457 plan
An HSA
The pension plan is basically the same as a 401(k) except that the amount we can contribute to it is set by state law. I can't change what I or my employer contributes to it, although I can choose what my pension is invested in.  It's nice because I essentially get an extra retirement account, which allows me to put away more than what I otherwise could.
My employer also offers a 457(b) plan.  For a state employee like myself, this is an awesome plan.  I can pull that money out if I decide to retire early and, since I work for the state, I don't have to worry about it being subject to creditor claims if my state somehow went bankrupt.
Finally, I have an HSA.   The great thing is that my employer contributes $500 per year to it.  Since I basically never go to the doctor, this is a terrific benefit for me.  This is just a good example of how you need to do research into your employer benefits.  My employer doesn't advertise high deductible health plans at all.  My guess is that most people don't even know what that is.
Here's what's even more interesting.  My employer gives us an extra $300 per year (or $800 per year total to our HSA) if we take a little, at-home blood test.  All I had to do was prick my finger with a device that was mailed to me, squeeze a few drops onto a little card, and then mail it back to the lab.  This benefit was really hard to find and I had to call my benefits department to ask about this.
300 extra bucks just for a few drops of my blood?  I'll take that!*
*Okay, I admit, I almost fainted at the sight of my own blood.  I don't think I could make it in the medical world.
So that's a basic overview of the types of benefits your employer might offer.  Stay tuned for Part 3, when we go over the investments in my employer sponsored plans.