One of the maddening things about working in big law was seeing so many of my colleagues squander the golden opportunity that they had in front of them. There aren't a ton of situations in which a 25-year old can make six-figures a year right out of school with basically no prior work experience. For the vast majority of new big law associates, that first-year salary might be more money than they've made in all of their other previous working years combined.
That's why it always bothered me when I saw my colleagues renting expensive, luxury apartments and talking about the hip, new, foodie restaurant they hit up over the weekend. It wasn't the money they spent that bugged me the most. What really bugged me was how normal a lot of them treated their big law salary. To me, earning six figures a year at 26-years old was a huge deal! I'd never even made more than $20,000 in a year. The way I saw it, this money was a blessing – and it wasn't meant to be squandered.
A lot of other people seemed to treat their income differently. There seemed to be a mentality that this income was no big deal – as if it was totally normal for a 20-something to make so much money. It's probably why so many of my colleagues spent their income without really thinking about it.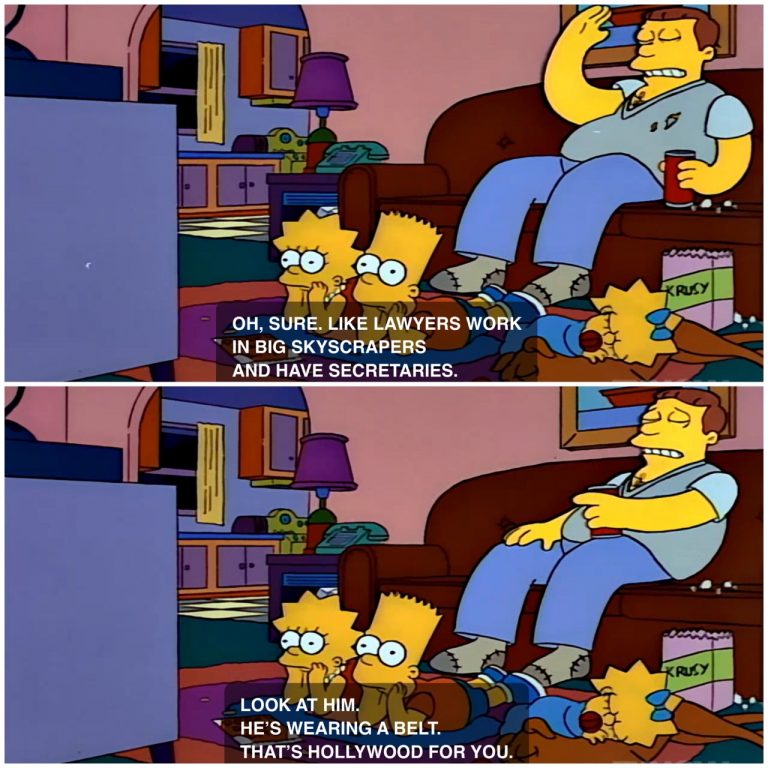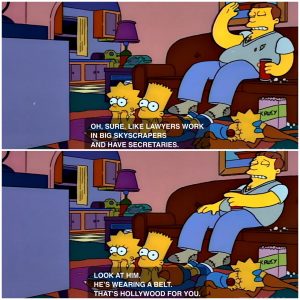 This mindset about our income is why this recent article in the American Lawyer caught my eye. The article, entitled "When Leaving Big Law, the Financial Struggle Is Real," discusses the financial challenges a lot of attorneys face when they leave big law and decide to start their own law firms (note the article is behind a registration wall, but you can easily access it by entering any throwaway email). We get a glimpse into this struggle when we see one attorney forced to count her spare change just to make sure she has enough to feed herself that week.
If that was all the article was about, I wouldn't even think twice about it. Starting up your own business in any field isn't easy financially. And the transition from a six-figure big law salary to an unknown and erratic income is frightening for anyone.
But that's not what this article is really about. Instead, what we get to see is exactly how little people can value their big law salary and how fast they can squander that income. There isn't an appreciation of how special that money is until it's no longer there.
In my opinion, when it comes to leaving big law, the financial struggle shouldn't be real – not if you're treating your money right.
How To Make The Financial Struggle Real When Leaving Big Law
If you want to know how to make the financial struggle real, all you have to do is look at how the attorneys in this article treated their big law income. We see how little progress these big law associates made on their debt while they were in big law and the whole thing is glossed over like it's nothing. For example, we learn the following about this 34-year old lawyer:
Asay, who is single and without children, was about $170,000 in debt after law school, a figure that included undergraduate loans. She was still carrying about $100,000 of that when she left Gibson Dunn in 2012.
Leaving big law with so much debt would be a financial struggle for anyone. And $170,000 is a ton of debt to start out with. Under a standard 10-year repayment plan, you're looking at a monthly payment of close to $2,000 per month assuming a standard student loan interest rate of close to 7%. It's no wonder that this associate would find herself struggling financially post big law.
When you dig a little deeper, you have to ask yourself what type of extravagant lifestyle this associate led while she was in big law. The article tells us that she graduated from NYU Law in 2005 and started working at Gibson Dunn right after. A quick Google search shows us that this attorney was your typical K-JD lawyer (meaning that she went straight from college to law school). At the time she started her first job, she couldn't have been more than 25 or 26 years old.
Starting salaries for an associate attorney in 2005 would have been around $135,000, with it going up to $145,000 in 2006. By 2007, associate starting salaries had risen to $160,000, which was the norm in major markets by the time I entered law school in 2010. Today, they've risen again to $180,000! When this attorney left Gibson Dunn, she was likely pulling in $250,000 per year plus bonus!
This associate spent six years in big law earning between $135,000 and $250,000. During that time, she probably made around $1 million in income – all while she was in her 20s. And despite making $1 million in six years, she only managed to bring her student loan balance down by $70,000?
What this tells me is that she lived a pretty nice lifestyle as a big law attorney and did very little with her student loans. Imagine if she had just lived like a student in those early years and paid off those loans. She could have done it in a few years and eventually left big law with no debt and some money in the bank. How much easier would the transition out of big law have been without that $2,000 a month student loan payment?
It wouldn't have been very hard for her to do either. She was presumably already living like a student in NYC while she was in law school. Nothing changed between law school and big law except that she suddenly got her hands on a big paycheck. She didn't even have to move to a new city. Upgrade your lifestyle like that, ignore your student loans and that's how you can find yourself struggling later.
A Big Law Salary Is An Opportunity – Don't Waste It
Maybe I'm being too harsh. Honestly, it's all speculation on my part – the article doesn't tell me how she spent her money, so I can't say. Maybe she had a huge stash of savings over the years or other things going on in her life.
What everyone entering big law should do, though, is to remember how extraordinary that big law salary is. You're going to earn every dollar of it, but that means you should be even more careful with how you use it.
Take a look at this gem later in the article about another big law associate:
Paul Saputo, a 2012 graduate of Duke Law School, said he had about $120,000 in student loan debt and roughly $30,000 in savings when he left Vinson & Elkins' Houston office in 2014. He was driving a Porsche as a young associate.
The article doesn't say what type of student loan debt he started with, but you can see that he couldn't have made much progress on his loans if he opted to drive a Porsche. A young, 20-something associate that goes out and buys a Porsche is telling me that they don't understand how extraordinary that income is. And when you don't value it, you'll end up wasting the opportunity that's right in front of you.
What Can We Learn?
Understand Big Law Attrition Rates. If you're starting out in big law, you've got to understand that your income isn't guaranteed. You never know how long you'll be able to last. If you come to rely on that big law income, you're setting yourself up for trouble later on.
Give Yourself Options. Given how unstable big law can be, the key then is to always give yourself options. Get rid of that $1,000 or more per month student loan payment, and suddenly, you'll have a lot more you can do with your life.
Live Like A Student. When you start your first big law gig, do whatever you can to live like a student. There's a golden opportunity here to clear out your debt and save some money. But it can only happen if you aren't spending it all by looking and acting like a big shot lawyer.
Leaving big law is a transition for anyone. But it shouldn't be a financial struggle. Depending on how long you last in big law, you stand to make $500,000 to $1 million in just a few years of work. Many people will still be in their 20s while making this type of money. You've got a golden opportunity to put yourself in a great financial position all before you're 30 years old.
I'll leave you with this last tidbit from the article:
About nine months before he struck out on his own, he started saving heavily, he said.
Nine months of heavy saving isn't enough time. That big law salary is extremely special. You need to treat it that way from day one. If you do that, you'll find that if (or more likely when) you leave big law, the financial struggle won't be real.