Anyone with debt and a decent cash flow will eventually find themselves with a choice. What should be done with all of that excess money? Assuming your goal isn't to spend it all on buying things, you're basically left with two choices.
Pay off your debt aggressively.
Invest the surplus.
The pure mathematical answer is to play the interest rate arbitrage game. Excess money should go into assets that provide a rate of return higher than whatever interest rate your debt is at. It's a pretty simple calculation from that vantage point.
Of course, most of us aren't money optimizing robots. We use our money in ways that we think are best for us and not necessarily in ways that yield the most money every single time. So in the invest vs. payoff debt debate, there's much more that goes into the calculus beyond just which option might lead to the biggest pot of money. What might be the best decision for one person, isn't necessarily best for another.
When I began my debt payoff journey several years ago, I found myself landing on the payoff debt aggressively side of the debate. This held true even after I refinanced my loans down to a lower interest rate.
When it comes to debt, I saw two advantages to paying it off aggressively. First, it gave me flexibility in my career and lifestyle by reducing my monthly fixed expenses. Second, getting rid of my student loans was the safe play. It reduced the risk and uncertainty I had in carrying debt. Plus, you can't really go wrong when you make the decision to pay off debt.
Flexibility – Or The Ability To Stay Lean And Mean
Financial independence is all the rage these days in the personal finance world. And one of the biggest factors to becoming financially independent is the ability to keep your fixed costs low. If you only need a small amount of money to meet your needs each month, then it becomes relatively easy to save enough money so that you'll never have to work for money again. Even without the goal of financial independence, keeping your fixed costs low is a smart thing to do. Remember, we never know what the future might hold.
That's why I'm a big fan of staying "lean and mean" when it comes to my finances. I want to have as few bills as possible each month. By keeping fixed costs low, I'll need far less in order to become financially independent or to survive if the going gets tough. And I maintain flexibility in my career choices because I don't need to rely on a certain level of income in order to meet all my financial obligations.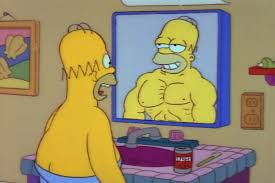 Let's take my own student loan situation as an example. The minimum monthly payment on my $87,000 of student loans came out to a little over $1,000 per month. Paying $1,000 per month towards student loans might not seem like a big deal when you're making a pretty good salary. But living comfortably while also servicing a $1,000 per month student loan payment meant that I needed to assume that my salary would never decrease. It also meant I couldn't consider other options for work unless the job paid as well as what I was already earning. If I kept my student loans around, that meant I was stuck in my job, even if I hated it. I didn't want to be in that position.
Reducing Risk – We Don't Know What The Future Holds
The goal of staying lean and mean leads to a second point that's often understated when it comes to paying off debt vs. investing – the risk inherent in carrying debt.
It's easy to see why we underestimate risk when it comes to keeping our debt around. People are notoriously bad at predicting the future. Inevitably, we overestimate the likelihood of positive events and underestimate the likelihood of negative events. That isn't to say that it's bad to think positively.  We should expect that things will likely work out for us.  But at the same time, it's also a good idea to think realistically.
I'm sure most people probably never expect to lose a job during their lifetime. And many of us expect our income to constantly move on an upward trajectory. But, our income isn't set in stone, and job losses can happen. You might have plenty of money to pay your fixed expenses now, including your debt. But you can't guarantee you'll always have that much money. People don't default on debt because they just suddenly decide to stop paying it. It's because something happened that they didn't expect.
This goes back to my goal of staying lean and mean. For me, paying off my debt meant $1,000 less per month in fixed expenses. It's part of the reason I was able to leave a job I didn't really like and take one that paid $50,000 less per year. And in the event of a job loss, finding a way to make enough to cover my bare minimum in fixed expenses wouldn't be the hardest thing to do. Some of those fixed expenses could even be manipulated. I can lower my food costs, use fewer utilities, or cut my internet if absolutely necessary. But when it came to my student loan debt, that payment had to be made every month, no matter what might come up.
Paying Off Debt Aggressively Is My Preferred Choice
Ultimately, whether you want to pay off your debt aggressively or not is a matter of personal preference. There are arguments for both sides. Some are more comfortable keeping the debt around – and that's totally fine if it aligns with your goals.
For me, I prefer the simple route of paying off my debt aggressively. It's given me flexibility in my career choices. And I sleep easier at night knowing that I don't have to keep a certain type of job just to avoid defaulting on my loans or in order to maintain my lifestyle. I might not be financially independent yet. But I at least know that I don't need to rely on a certain paycheck amount in order to live my life how I want.
The idea of investing the surplus instead of paying off debt also makes a big assumption about people. It assumes we'll actually invest that extra money instead of spending it on stuff! I have a feeling most people who delay paying off debt make this excuse, but in reality, the excess money is going off to other things. When you earmark money towards debt, however, it makes it much easier to keep it from slipping through your fingers.
Most of us begin accumulating debt when we're young. You could let your debt hang around all your life and tell yourself that the reason you're not paying off your debt is that you're investing the surplus.
Or you could just buckle down for a short period of time and pay it all off. I prefer the freedom of knowing that my debt is gone forever (and hopefully never coming back).