Uber Eats is an online food delivery platform established by Uber in 2014. The Uber Eats headquarters is located at the Uber corporate headquarters in San Francisco, where the company was first founded in 2009. 
In this post, we'll give you all the information you need if you are looking for the Uber Eats Headquarters address, phone numbers, and emails. 
Uber Eats Headquarters Address 
The mailing address for Uber Eats headquarters can be found here:
Uber Technologies, Inc.
1455 Market St #400,
San Francisco, CA 94103 
The building is located in the SOMA neighborhood of San Francisco, near other large tech companies like Twitter and Square. It's a pretty unassuming building from the street.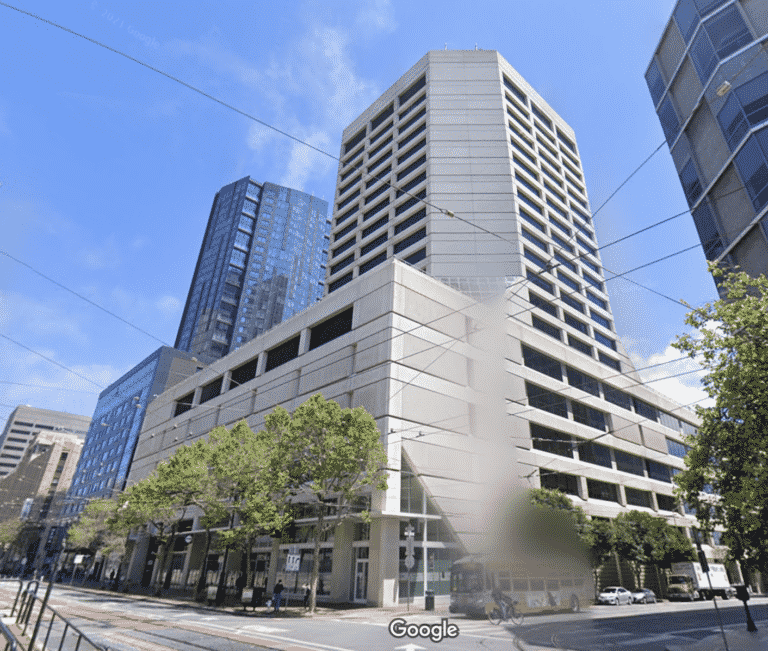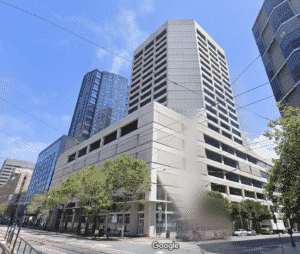 One thing to note is that Uber is one of the largest tech companies in the world, with offices throughout the United States and the world. The address in this post is the official Uber Eats headquarters mailing address. 
Uber Eats Support 
If you're looking for support as an Uber Eats customer or an Uber Eats driver, you won't want to send anything to this address. The only time it may be worth it to send something to the headquarters address is if you feel you were unfairly deactivated. Sometimes mailing a certified letter to Uber Eats headquarters can help get your account reinstated, especially if you have it sent by an attorney. It's not a guarantee, but it's worth a shot if you're out of options.
That being said, in general, the best way to get assistance is to contact Uber Eats support via the Uber Eats app. 
If you're a customer, go to the Uber Eats app, then click on the account button, and then click help. You'll be able to contact Uber Eats customer service and get assistance with any order. 
If you are a driver, the best option to get in touch with Uber Eats driver support is to call Uber Eats driver support. To do that, go to your account screen by tapping the button in the top left corner of the Uber Driver app.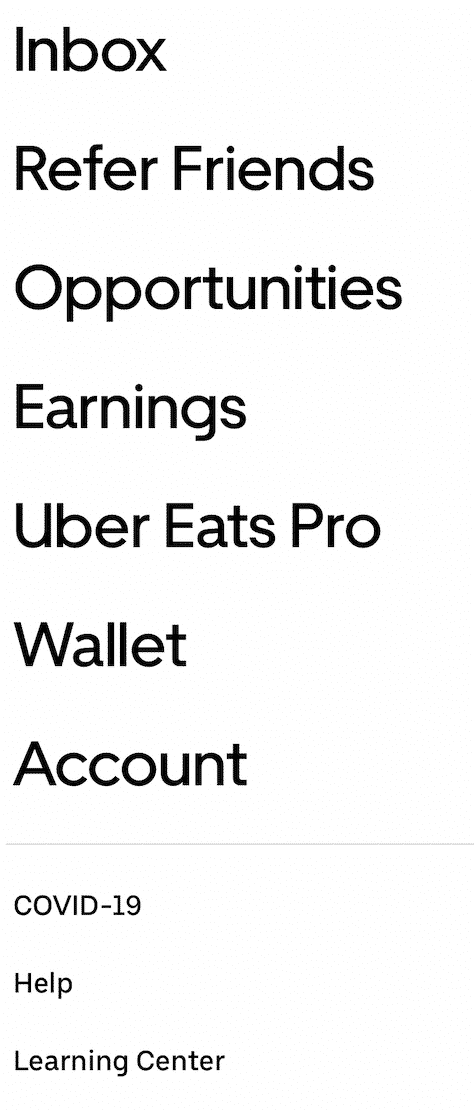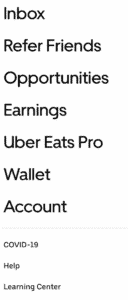 Next, click the Help button near the bottom of the screen. That'll bring you to a screen where you can call driver support.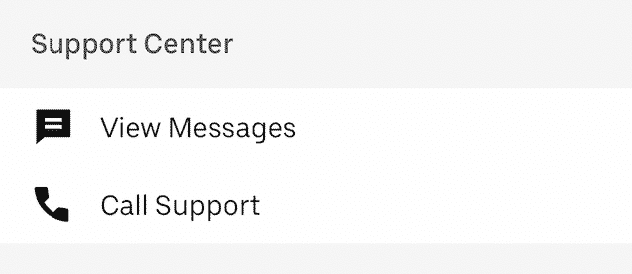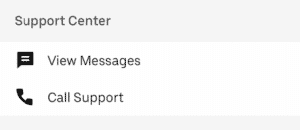 From there, simply click Call Us and you'll be able to talk to an Uber driver support specialist.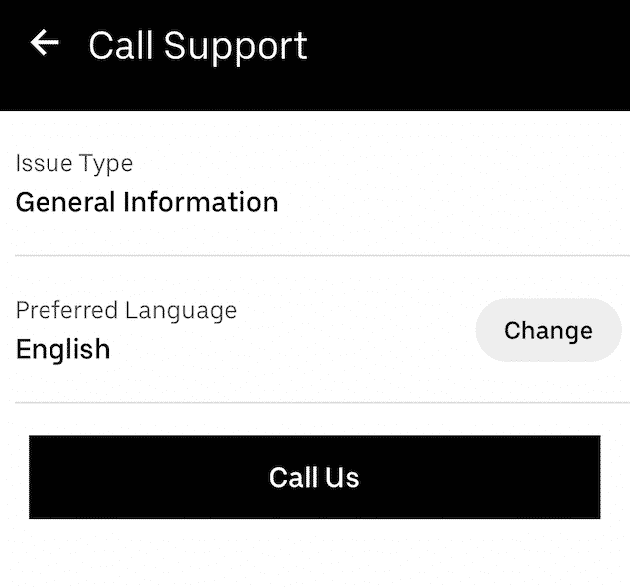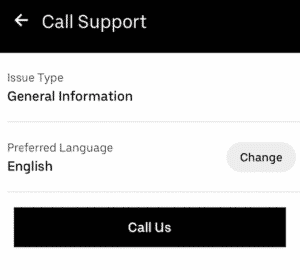 The wait time is generally very quick, so you should be able to talk to someone in a few minutes unless there are widespread issues with Uber that causes a lot of people to call at the same time. 
Note that it can sometimes be frustrating to contact Uber driver support. I had an issue a few years ago where I couldn't log into my account because my background check wouldn't process. Each time I called, I kept getting the same response from the driver support specialist, which didn't help me. It took me nearly two months of calling driver support until someone was able to finally do something for me and get my account reactivated. 
In-Person Support At Uber Greenlight Hubs 
If you're a driver and need support, another option is to get in-person help at an Uber Greenlight hub. These are physical locations where Uber employees can assist Uber drivers. You usually have to make an appointment in advance, so be sure to do that so you don't arrive and get turned away (I had this happen to me when I went to my local Uber Greenlight Hub and was turned away since I didn't have an appointment). 
In addition to in-person support, you can also get virtual appointments from your local Uber Greenlight Hub. 
To make an appointment at an Uber Greenlight Hub, go to the help section in your Uber driver app, then click on the issue you're having. If it can't be solved in the app, you'll see an option to schedule an appointment at a Greenlight Hub.  
Uber Eats Email Addresses
If you need to get in touch with someone at Uber Eats, it's best to do so via the Uber Eats app. That being said, if you need to get in touch with someone at Uber Eats, you can also do so via social media or email. 
The best option is to contact Uber via the Uber Support Twitter account. You can also send an email to Uber Eats support at eats@uber.com. 
Finally, if you really need help and can't get any assistance, you could also make a last-ditch effort and send emails to the Uber Eats CEO. Here is the CEO's email: Dara_khosrowshahi@uber.com. I would only do this if you're really having trouble getting any help.  
Final Thoughts  
Hopefully, this information can point you in the right direction if you're trying to get in touch with someone at Uber or Uber Eats. In general, your best bet is to get in touch with Uber via phone or in-app messages. If that's not working, sending a letter to the headquarters or contacting a higher-level person could help too.