One of the things I've done over the years is pick up a ton of different side hustles – side hustles that are, to be frank, probably "beneath" someone with my level of pedigree and prestige. After all, I went to a top law school and worked at one of the largest law firms in the country. Despite this background, in my spare time, I dogsit and walk dogs, work as a bike messenger, charge electric scooters, rent out a room in my house on Airbnb, and do all sorts of other stuff in the sharing and gig economy that people like me just aren't "supposed" to do. 
For years, I've been convinced that the gig economy is something that a lot of people should take advantage of. For one thing, it works out perfectly for many young professionals. We tend to live and work in dense neighborhoods in major cities. That means the gig economy is all around us, just ready to be tapped. And since this world is so flexible, it's not that hard to fit many of these gigs into the spare moments in our lives. When used strategically, it's possible to basically use the gig economy to pay yourself for the things that you're already doing.
I've always felt like I was the only professional taking advantage of the gig economy in this way, so that's why I was happy when I read this article in the Washingtonian titled The High-Paid DC Millennials Who Are Using Side Hustles to "Ball Out." It profiled a six-figure earner at Dun & Bradstreet that charges up electric scooters after work, a non-profit director who works from home and dogsits on Rover, an engineer who babysits with an app called Urbansitter, and other young professionals working the type of day jobs you don't often associate with workers in the gig economy.
This article really resonated with me, because in a way, it seemed to vindicate the stuff I've already been doing. I'm criticized a lot for doing these type of gigs, with many people saying it's a waste of my time and that I should focus on my day job instead. But look! I can point to these people who are doing the exact same thing as me – professionals working real jobs during the day, then earning extra income by weaving in gig economy work into their day-to-day life. I'm not crazy!
But while I applaud the way these people are using the gig economy – doing exactly the same things I would do – I have a problem with the premise of using side hustles to "ball out." To me, side hustles aren't about balling out – at least not in the way these people are doing.
That's because using a side hustle to ball out completely changes the fundamental nature of the side hustle. Once lifestyle inflation kicks in, your side hustle is no longer really a side hustle. It becomes more like a second job. And I don't know about you, but I don't want any more jobs than I already have.
The Problem With Using Side Hustles To Ball Out
The problem with balling out can be seen in quotes from the people profiled in the Washingtonian article. Take Grace, a young professional that, like me, walks dogs during her lunch hour with apps like Wag and Rover. She says the following:
This is for me to go to a winery on Saturday and, like, ball out. Like, if I didn't have those [amenities], yeah, I'd definitely be fine. But I like the luxury, and I like to live the high life.
Nick, the Dun & Bradsheet employee who charges electric scooters (just like I do), used his side hustle money for an international bachelor party. As he put it:
The incredible weekend is pretty high on my list, and I'm willing to sacrifice a lot to do that. I went to Montreal for my bachelor party. Who the f— has international bachelor parties? Well, I wanted one. 
Now, to be fair, I have absolutely no right to tell anyone how they should or shouldn't use their money. I buy a lot of stuff that other people would say is totally stupid. The things we value are personal to us, and no one really can tell you whether something is or isn't worth buying.
What's important isn't what we buy, but that we can afford to buy it in the first place. I think a lot of us can agree on the fundamental principle that you shouldn't live beyond your means. And from reading how these people are using their hard-earned side hustle income, it sure seems to me like they're being used for things they otherwise can't afford. A vacation. Trips to wineries. Nights out on the town for $14 cocktails. These are lifestyle choices – choices that they apparently cannot afford and can only do so by picking up second jobs.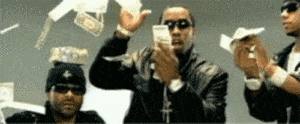 The beauty of side hustling has always been that it's something you do because you want to do it. It's a choice that you make – that's why it's called a side hustle. But when the money you're making on the side starts funding your lifestyle, a fundamental change happens. Side hustling no longer becomes a choice. It becomes something you have to do. And when you have to do it, it's no longer a side hustle. It's a second job. 
I have to make this important point. Every dollar you earn from a side hustle, in theory, is a dollar that you absolutely should not need. It wouldn't exist if you didn't side hustle, and if you do need that money to live, you're basically working a second job to cover your living expenses. That means you're either making too little in your day job, are living beyond your means, or both. 
In the article, all of these people point out that they can cut back on these luxuries when the time comes. And that very well may be true. But realistically, once you've had a taste of the high-life, it gets pretty darn hard to cut back. Just ask anyone who used to live like a student, who can't even imagine living that way again.
Ball Out The Right Way – And Buy Your Freedom
One of the things I'm proud of is that, despite earning well over $50,000 worth of side hustle income over the past three or four years, I've never spent any of it on lifestyle things. This remains true even though I've taken multiple pay cuts over the past several years. My day job has always been enough to fund my day-to-day expenses. My side hustle income is bonus money that, in my mind, doesn't exist. 
The great thing is that, when you treat side hustle money like it doesn't exist, you can make huge strides in your ability to save. Small amounts over a long period of time add up. A mere $10,000 per year of side hustle income, saved and invested away for a working lifetime, adds up to over a million dollars.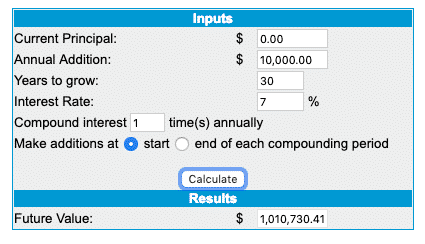 Those bachelor parties and weekend winery tours are great. Buy them as much as you want. But you should pay for those with the money from your day job. That's the money that's meant to pay for your life. And if you can't pay for it with your day job income, it means you probably can't afford it.
Use your side hustle money for something totally different – money that you can literally use to buy your freedom.
Take Advantage Of What's Around You
These professionals in that Washingtonian article are doing exactly what I would do – making money off the little things around them. As one of the subjects profiled in the article said:
I made $400 off a dog that was next to my house.
That's exactly the way I think about things too – I've also made thousands off of the things that are right by my house. Like me, these millennials are doing things in a unique way, taking advantage of what's around them, and rejecting the notion that certain types of work are "beneath" them. It's all money. And there's no shame in making it in whatever way works for you. 
There's definitely one important thing to learn from folks like this. Money is out there. We live in a crazy time where your phone basically makes it possible to earn money from almost everything. You've got to remember to use that to your advantage. But once you've made that choice, don't waste it!
You can ball out – I'm not against that. But only ball out if you can actually afford it. Use your side hustle income for another form of balling out.