A year ago, I wrote a post in which I recapped all of the credit cards that I opened in 2017. That year was a big milestone for me – it marked my first year ever of travel hacking. Prior to 2017, I only had two credit cards. One was a Citi credit card that I got in college, the other was a Target credit card that gave me 5% off my Target purchases.
In that first year, my wife and I opened up 12 credit cards between the two of us and racked up over 600,000 points and miles. Not too shabby at all.
2018 marked my second year of travel hacking and it turned out to be even more lucrative than 2017! I ended up opening a total of 13 credit cards – 9 for me and 4 for my wife. In total, my wife and I accumulated almost 1 million points and miles. When you add in the points we earned from the actual spending we did on the cards, we ended up accumulating over a million points and miles. That's pretty incredible, especially when you consider that just 2 years ago, I literally knew nothing about credit cards and travel hacking. 
I've always thought it was helpful when bloggers shared the cards they got with their audience, so, with the start of the new year, I thought I'd share all of the details about the credit cards I opened in 2018. My hope is that this post can give you a good example of how to approach your credit cards. At a minimum, this post should hopefully give you a good look into how a regular person like me strategizes earning points and miles.
The Credit Cards I Opened In 2018
In 2018, I opened up exclusively business credit cards. For those of you that don't know, business cards are extremely advantageous because they allow you to get more cards without impacting your 5/24 status. I wrote a post about why you need to look at business credit cards and you should read that post if you're looking for more information about how business credit cards work and why you need to use them if you want to maximize your points and miles.
Below is a recap of all of the credit cards I opened in 2018.
1. Chase Ink Business Preferred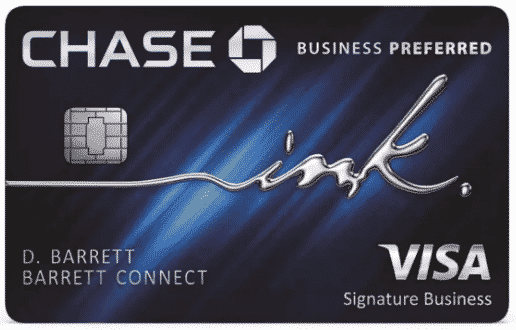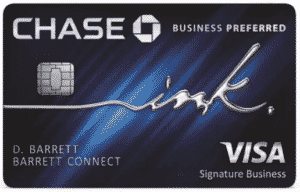 I earned a total of 80,000 Chase Ultimate Rewards points by hitting the minimum spend requirement on this card early in the year. The Chase Ink Business Preferred (CIP) is actually the business card that I use for this blog since it offers 3x points on advertising spending. I've been running a lot of Facebook ads for this site, which means that using this card is very advantageous for me.
Note that the CIP does have a $95 annual fee, but that's well worth it since the signup bonus is worth a minimum of $800 and worth at least $1,000 if used for travel (and worth much more if transferred to partners). I use this card solely for blog expenses and will continue to keep it as my blog business card for the foreseeable future.
2. CitiBusiness/AAdvantage Platinum Select World Mastercard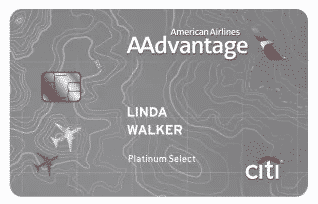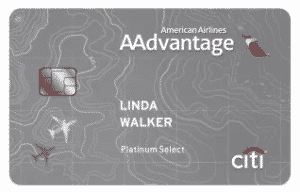 The CitiBusiness/AAdvantage Platinum Select World Mastercard allowed me to earn a bunch of American Airlines miles in 2018. This card has a $95 annual fee that is waived in the first year, which is good since it means I can see how this card works for me without having to pay an upfront annual fee.
3. American Express Platinum Delta SkyMiles Business Credit Card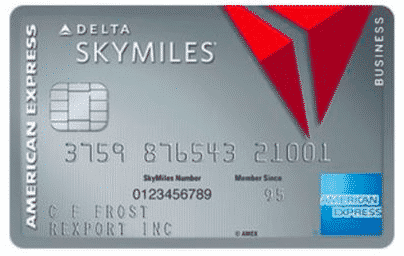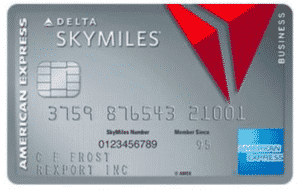 The Delta Business Platinum card gave me 70,000 Delta SkyMiles, plus a $100 statement credit once I made my first purchase from Delta. The nice thing is that any purchase from Delta triggers the entire $100 statement credit, so doing something like paying taxes for a Delta flight or buying a drink on the plane triggers the entire statement credit. This card came with a $195 annual fee, but when you include the $100 statement credit, the annual fee is an effective $95. Combine that with the points I earned and paying the fee made sense.
4. Chase Marriott Rewards Premier Business Credit Card
I opened this card right before the Marriott and SPG merger was completed, so this particular card does not exist anymore, but there's another version of this card that's basically the same. This card had a signup bonus of 75,000 Marriott points, which was pretty good. The annual fee was also waived in the first year.
Note that if you're looking for Marriott or SPG points, be sure to research the rules. With the Marriott-SPG merger, there are some fairly complex rules that determine whether you're eligible to earn the bonus depending on which SPG or Marriott cards you open.
5. American Express Business Gold Card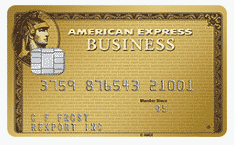 This card gave me 50,000 American Express Membership Rewards points, along with $1,500 worth of G-Suite credit. It required $5,000 of minimum spend in 3 months, but that also included the $1,500 that I spent on G-Suite that was reimbursed by the card. Effectively, I only had to spend $3,500 in 3 months to earn the bonus.
The $1,500 worth of G-Suite credit is good for me to use on this blog. I use G-Suite for my business email and storage now, and with the $1,500 worth of credits that I've purchased, I basically can cover those expenses for the next decade.
6. Barclays AAdvantage Aviator Business Mastercard (Opened 7/2018)
This card gave me 50,000 American Airlines miles after making one purchase with the card. It has a $95 annual fee that isn't waived in the first year, so essentially, it's like I paid $95 for 50,000 American Airlines miles, as earning the bonus only required me to make a single purchase with the card. $95 for 50,000 American Airlines miles was a good price, especially since I racked up a lot of American Airlines miles in 2018.
7. Chase Ink Business Unlimited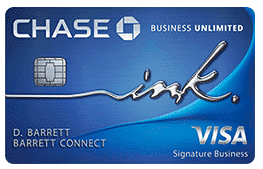 The Chase Ink Unlimited (CIU) had a 50,000 point signup bonus with no annual fee, so this was a good card for me to get to build up my Chase points balance. It also offers 1.5% back on all purchases, which makes it a pretty good card to use for base spending. My wife recently product changed her CIP to a CIU for her dental practice since that was a more efficient use of her cards.
Total Points I Earned From Credit Card Signup Bonuses in 2018: 620,000
I personally earned 620,000 points and miles from the multiple credit cards I opened in 2018. It's a huge stash of points – more than it seems like I can spend while working a full-time job.
As for whether you can do this same thing, I'd say absolutely you can. If you're doing any sort of side hustle, then you absolutely have a business, which means that you are eligible to open business credit cards. A common mistake I see people make is thinking that they can only get a business card if they have a "real business." The key is to remember that if you're doing any gig economy or sharing economy thing, you absolutely have a real business.
A lot of people are reluctant to get business credit cards because they think that only business expenses can go on them. The truth is that there's no actual requirement that your business credit cards only have business expenses on them, so you can put personal expenses on your business cards without worry.
Note that if you have an actual business, it makes sense to only put business expenses on those particular cards for accounting purposes. If you have a business that is incorporated in some way, you should also not mix any business or personal expenses for legal liability reasons. Of the business cards I got in 2018, only 1 is used exclusively for business purposes. The rest are used as I see fit.
The Cards My Wife Got In 2018
My wife has always been more of a passive credit card user and she pretty much only gets cards when I tell her to do so. We didn't open any cards for her in the first half of the year since she was in the middle of buying a dental practice and we didn't want any new credit lines or hard pulls messing up her practice loan approvals.
Once the purchase was completed, we tried to get her the Chase Ink Preferred card to use for her new business, but oddly, we got denied and Chase wouldn't budge on letting her get the card (we were essentially told to wait a few months and try again).
Since we couldn't get any Chase cards, we ended up getting here a Citi business card and an American Express business card for her to use for her practice, then added the Chase business cards later.
Below is some more detail about the cards my wife got in 2018. Note that every card my wife got in 2018 was for her dental practice. She didn't get any personal cards or business cards not related to her practice (in other words, these cards are only used for her practice expenses).
1. CitiBusiness/AAdvantage Platinum Select World Mastercard
We ended up getting this card because my wife needed a non-AmEx card to pay vendors with – many vendors only take Visa or MasterCard, which can make relying on just an American Express card problematic.
2. Hilton Honors American Express Business Credit Card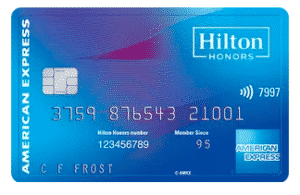 We opened this card at the same time as the Citi business card. This card gave us 125,000 Hilton points after hitting the minimum spend. It has an annual fee of $95, which isn't waived in the first year.
The rationale for this card was that it had a good signup bonus, and it also came with a Priority Pass that gave her 10 free lounge passes per year. We already have a priority pass with my Chase Sapphire Reserve, but since my wife doesn't always travel with me, we thought it made sense to make sure she had her own Priority Pass just for the times when she's traveling on her own. The card also gives you two free night certificates and Hilton Diamond status after you spend a lot of money on the card. Since her practice has so much overhead, this seemed like an easy way to earn a high-level hotel status.
3. Chase Ink Business Preferred
We finally got this card for my wife's practice towards the end of the year. I referred her using my CIP referral link, so we ended up getting a total of 100,000 Chase Ultimate Rewards Points – 80,000 for hitting the minimum spend and 20,000 for the referral.
4. American Express Blue Business Plus (Opened 11/2018)
This card didn't have a signup bonus, but I wanted my wife to have a decent base American Express card to use for her practice. The point of this card is really just to serve as a base card that has a decent earnings rate for everyday business spending. Basically, all of my wife's dental practice spending should go on either this card or the Chase Ink Preferred card. 
Total Points My Wife Earned From Credit Card Signup Bonuses in 2018: 300,000
Altogether, my wife and I earned a combined 920,000 points and miles between all of the various cards we got in 2018. When you add in all of the points we earned from spending on the cards, we definitely earned over 1 million points and miles. Crazy!
My Credit Card Strategy for 2019
2019 will pretty much be a fresh year for me, as I haven't gotten a new personal credit card since May of 2018. What this means is that, by next year, I'll pretty much be looking at a fresh slate when it comes to the Chase 5/24 rule.
One big thing is that my wife and I have the Southwest Companion Pass, which will expire at the end of 2019. The Southwest Companion Pass has proven to be really useful for us, so we're definitely going to try to get it again for 2020 and 2021. This will involve either me getting the two cards necessary to earn the bonus, or we'll have my wife earn the Companion Pass again since she'll be eligible for Southwest bonuses at the end of the year (assuming the rules don't change by then, which they definitely can). 
In conclusion, 2018 turned out to be a very good year on the travel hacking front. We've gotten to the point now where our mileage accounts are very full.
Getting started with all of this stuff can be scary, but like anything, once you understand how it works, it becomes much easier. Credit cards won't make you rich, but if you do them right, they can be very valuable. For high-income earners, it becomes even more valuable since credit card points are tax-free.
If you have any questions about your own credit card plans, feel free to shoot me an email on my contact page.