It's time for another side hustle report.  For new readers, every month, I like to document what I earned from side hustling using sharing economy websites.  I hope that these reports can help show you the type of money you can make using some of the skills and assets you already own.  Use the money you earn from side hustling to pay off debt, super charge your savings, or buy yourself something you want.
The key to these side hustles are basically three-fold: (1) I find them fun to do, (2) these side hustles generally incorporate tasks that I'm already doing; and (3) I find that I derive a benefit from them beyond just making money.
For example, I already own a dog, so taking care of a second dog for a few days doesn't add much additional work to my plate.  I basically can make extra money doing the regular dog care tasks I'm already doing.  The same goes for making food deliveries on my bike.  I enjoy biking around town and exercising.  The fact that I can get paid to keep myself in shape is a bonus.
Here's the best part about these side hustles.  If I find out it's not for me, I can just stop doing it.  Using these sharing economy websites is a low-risk way to have your own little business.
When it comes to side hustling, I have four main sources of income:
Side Hustle Income for August 2016
I calculate side hustle income based on the payout date.  Accordingly, if I perform a side hustle in July, but get paid for it in August, I count August as the date the income was earned.
For August, my side hustle income was as follows:
Airbnb:  $1,266
DogVacay/Rover: $357.50
Postmates: $152.52
Selling Trash Finds: $99
Selling Our Old Furniture: $350
Total Side Hustle Income for August 2016 = $2,225.02
Not too shabby of a month!  Again, Airbnb continues to be the big driver of our side hustle income.  When we first listed up our place on Airbnb, we didn't expect there to be much demand for our neighborhood.  We live in a college neighborhood, however, and completely underestimated the effect of living near one of the largest universities in the country.  It's kept our Airbnb traffic pretty steady.
The fact that we are only renting out a room in our house gives us the added benefit of keeping out the riff-raff.  We're not getting party animals.  Instead, almost everyone staying with us is coming into town for business reasons.  Attending conferences, going to classes, coming for interviews – that kind of thing.  These are usually the best type of guests because they really only need a place where they can sleep and shower.
Anyway, here's a more detailed explanation of how this month's side hustle money was earned.
Airbnb
As we've continued our Airbnb experiment, we've learned that each month brings with it a different type of guest.   Since we're near a large university, almost all of our guests are in town because they're doing something related to the campus (e.g. going to interviews, attending a conference, etc).  In April and May of this year, most of our guests were coming into town for conferences held on campus.  In the summer, we had our summer intern staying with us.
August was moving season, which meant almost every guest we had this month was coming into town because they were finished with classes and were moving out, or were getting ready to begin classes and needed a place to stay before moving into their new place.  Our guests tend to skew on the young side, but this month, we also had a number of older guests staying with us who were in town to help their kids move.
The one thing we're going to have to do next year is figure out the air conditioning situation in our house.  We live in an old house, so we don't have central air conditioning.  The only A/C we do have is a window unit that we have in our own bedroom for really hot days.  Ms. FP and I try to avoid using air conditioning as much as we can.  We think people are a bit too reliant on A/C.  But two of our older guests complained that it was a bit too warm for them in our house and recommended that we get an air conditioner for the guest room.   The hot days are basically gone now for our area, so we'll have a year to think about it.
DogVacay and Rover
This number is a little higher then normal because we had a stay that started in July cross over into August (so the payout occurred in August, rather than July).  The pups we had this month were all great.  And as usual, they didn't really change our day-to-day life.  We're already taking care of our own dog, so it really isn't difficult for us to watch a second dog from time to time.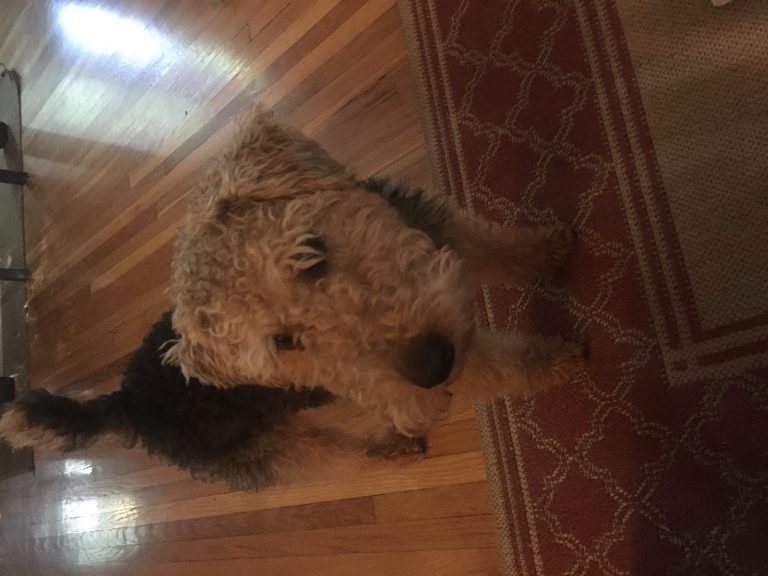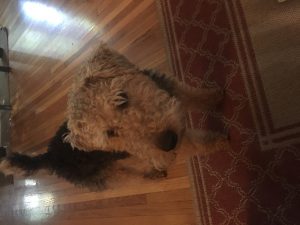 The interesting thing this month was that we hosted a pup who belongs to a colleague from my previous big law firm job.  He needed a sitter for his dog and happened to stumble upon my profile.  Is it weird for me to take money from a sort-of-friend/former work colleague?  Ms. FP said it wasn't, and I guess it wasn't too weird for him either, as he's asking us to watch his pup again.
Postmates
I was doing bike messenger deliveries in my spare time through a service called Caviar, but it recently shut down in my city.  That means all of my bike messenger deliveries now have to come through Postmates.
I didn't do a ton of deliveries in August because I was tied up with other things, so I'm actually pretty surprised that this number turned out as high as it did.  No real secret as to how I made this money.  I typically just set aside a few hours in the morning on weekends – while Ms. FP is still sleeping – to make some deliveries and get some exercise.  Why pay for the gym if I can get paid to exercise?
Trash
It was college moving season in August, so that means Ms. FP and I grabbed a ton of trash to sell!  We definitely have enough trash to last us through the end of the year.  As a benefit, we feel like we're helping to do our part to prevent waste, since all of the perfectly good furniture we grabbed isn't ending up in a landfill.
We pick up our trash finds using our Prius, which I think is one of the best cars you can get.  It's fuel efficient, has amazing storage for a regular car, and isn't too flashy, but at the same time, isn't a junker car either.  Next year, we might consider getting a bike trailer, because we'd much rather be able to bike around our neighborhood and load up stuff on our bike.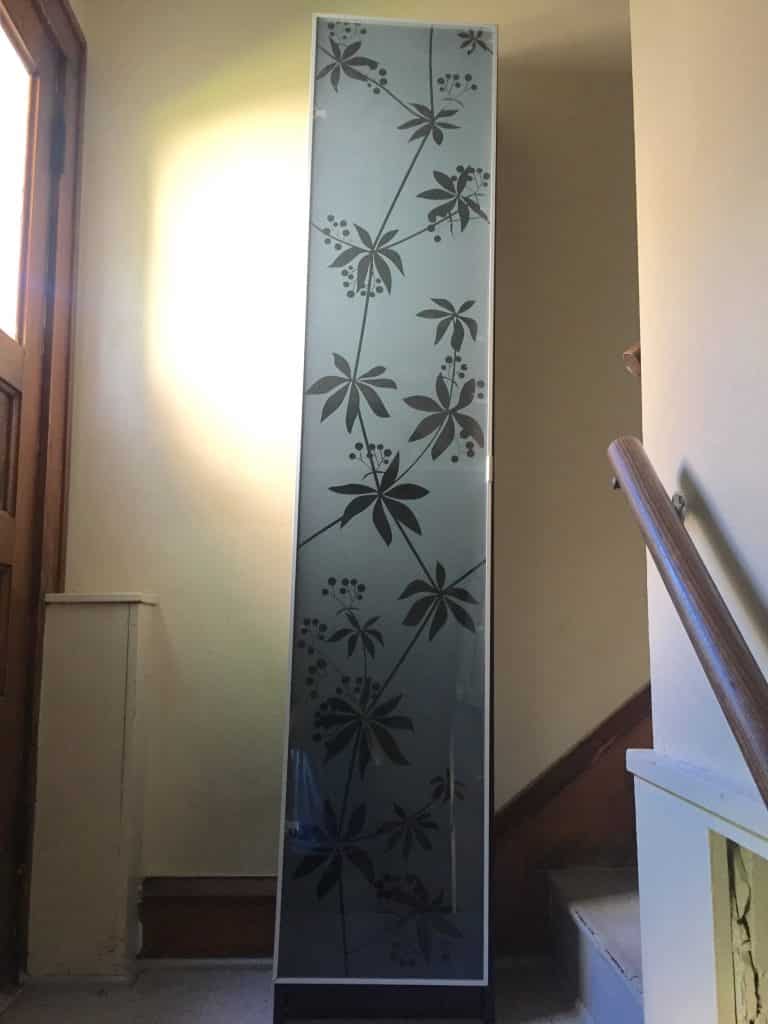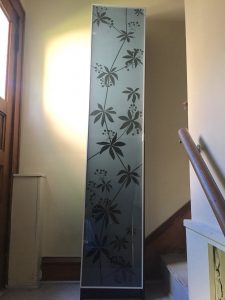 The great thing about the trash we found was that most of it was brand name.  Tons of Ikea stuff!  I didn't list up all of our trash finds yet just because of time constraints, but I'd estimate I have at least $500 worth of furniture sitting in my garage.  The plan is to sell it off slowly throughout the remainder of the year.
Old Furniture
We've had a desk and a dresser that have been sitting in our garage for years.  Ms. FP's mom moved out of their family home about 5 years ago, and a dresser and desk got stored in our garage.  The plan was to sell them 5 years ago, but just due to complacency and laziness, it never happened.  I finally got off my butt and listed this stuff up in August and they sold after a few weeks.  Each piece of furniture sold for $175.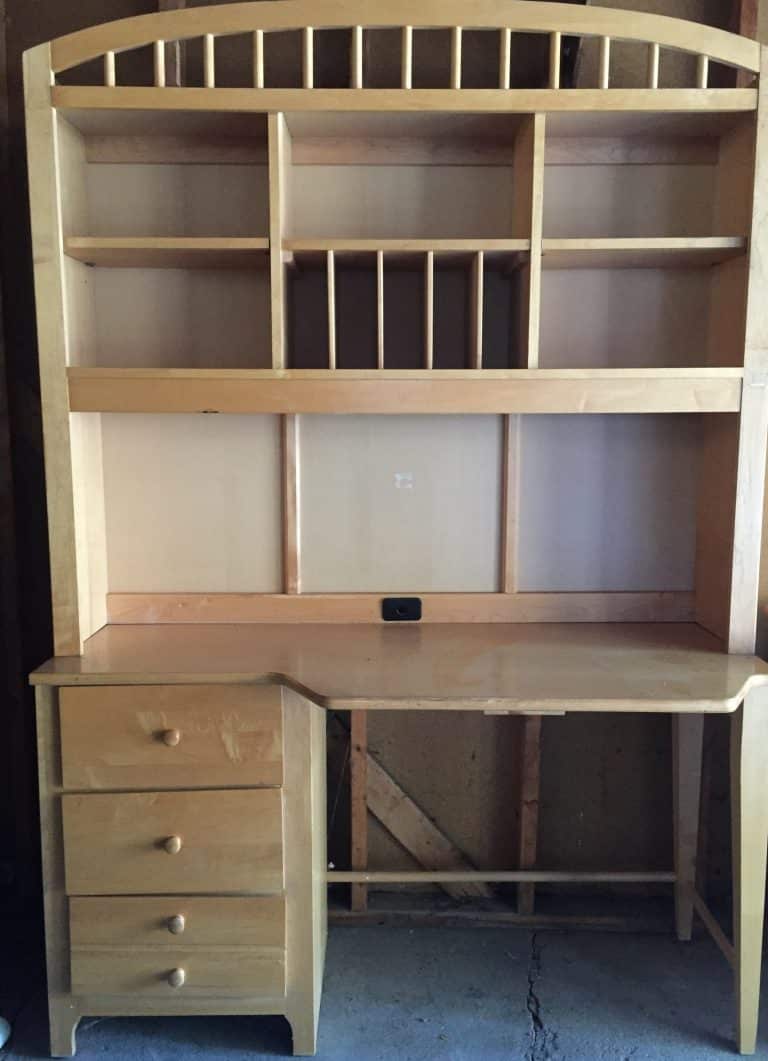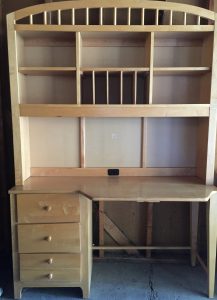 And that concludes the August Side Hustle Report.  I hope this side hustle report shows you that there are many ways to bring in a little extra income each month.  Even a little bit each month adds up over the course of a year.  Thanks for reading!