Whenever a new iPhone comes out, people line up to get their hands on it. While everyone else rejoices about the new phone, it seems like we in the personal finance community collectively shake our heads.
I recently read a few articles about the financial evils of buying a new phone and found this puzzling. I've never thought of a new phone as a financial sinkhole. And when you do the math, it's not very expensive, especially if you plan things out in advance. So why are people saying not to upgrade the single most important piece of technology most of us own?
Of course, we're all a pretty frugal bunch. There's definitely no shortage of things that personal finance folks will tell you not to buy. You'll never catch us buying a coffee from Starbucks, watching NFL football with our cable TV subscription, or buying a sandwich at our local deli during the workday. These are about the biggest personal finance sins one can commit, and a surefire way to make it so you'll never be able to retire! Or so we're told.
From what I've been reading, it seems like we can add another unforgivable sin to the personal finance world: upgrading your phone. I guess we can call it the new latte factor.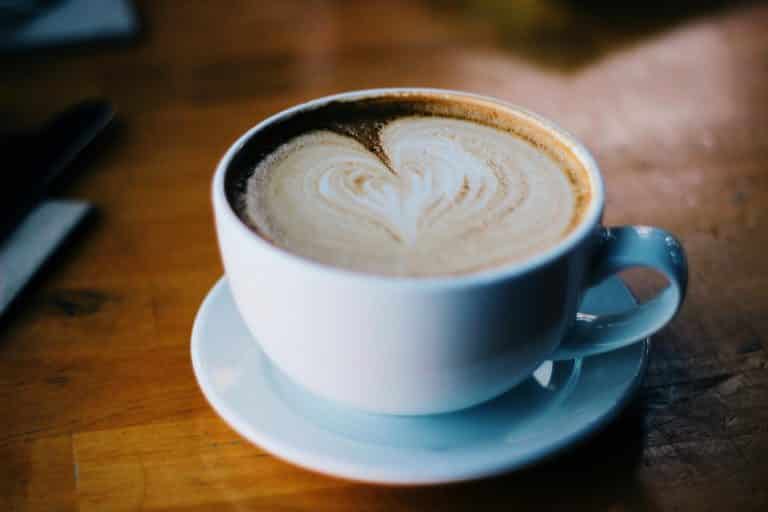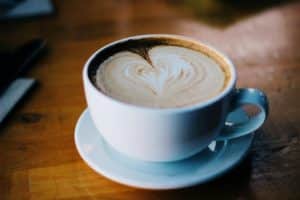 I might not buy a new iPhone right away, but I do tend to buy a new phone approximately every two years. So why am I committing the unforgivable sin of buying a new, snazzy iPhone? 
I'll tell you why. It's because my phone is the most important thing technology I own – the one piece of tech I use more than anything else. I value a new phone. And it doesn't cost that much – not enough to ruin you, anyway. I can afford the new iPhone. And I bet you can too – if you plan for it.
How Much Will A New iPhone Cost You?
Prices vary slightly over the years, but in general, I find that a new iPhone will cost most people an average of $1,000 every two years. That's about $500 per year for a new phone. 
What this means is that if you're buying a new iPhone every two years, you're looking at spending about $41 or $42 per month. That's about $1.37 per day. 
The $42 per month you're spending on a phone is not the reason you won't be financially independent! I don't care what anyone tells you. Saving $42 per month is not going to be enough to get you to the finish line when it comes to financial independence.
But What About Compound Interest?
I can already see what the phone naysayers are saying. $42 per month is about $500 per year.  If you put away $500 per year for 30 years at an average return of 7%, you get (cue drum roll here)….$50,536.52!
Oh my goodness!  That phone you've been buying every 2 years cost you over $50,000!  (As an FYI, you would have put away $15,000 of your own money if you had saved that $500 every year for 30 years).
Here's my problem with this type of thinking – you can do this type of calculation with anything you want.
Do you drive to work? It's not uncommon for people to drive 6 miles or more to work. If we assume you drive 12 miles round-trip at the current IRS rate of 57.5 cents per mile. you're spending $6.90 per day to drive to work. Do that five days per week and that's $34.50 per week you spend to drive to work. That's way more than the cost of a new phone! You better start walking to work or hop on the bus, because if you don't, you'll never retire!
In reality, you can do this type of thinking with anything. Are you sure you couldn't cut your grocery bill down $42 per month Do you spend $42 per month hanging out with friends? Buying anything for anybody? Traveling? Having fun?
That's my problem with this type of formulation. I can point to any particular thing you buy and make a compound interest calculation over 30 years and tell you how much money you are wasting.
It's Not An Either-Or Proposition.
The point is, we all make choices about what we value and what we want to buy. If you value a new phone and can afford it, by all means, go buy it! If you value something else, by all means, go buy that!
It's not a choice between financial independence and toiling forever at work. You can strive for financial independence, but still buy things you care about. There's a concept called the "false dilemma", in which something is presented as an either-or choice when in reality, there are multiple choices. (You can read a summary of the False Dilemma Fallacy on Wikipedia here).
I think the same is true here. Like the famous latte factor, we personal finance people like to pick one thing, say how dumb it is to buy it, and then point to that as a reason why people can't reach their financial goals. But it's not an either-or proposition. You can buy a latte every single day or buy the latest phone every two years, and still also save money and reach your financial goals.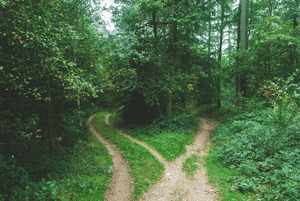 This is true even if you're making a normal amount of money. Let's say you're making around $40,000 per year, which I'd argue is pretty low for a regular, college-educated person. That $500 per year for a new phone represents just 1.5% of your income. Most people who are college-educated and advancing in their careers are going to be making more than that, so more than likely, that $500 per year is going to be even less than 1% of your income.
Can you really not spare 1% of your income to buy that phone, if you really want it and find value in it? You don't have $42 to spare per month? If you plan it out in advance, I guarantee you that you can afford it, if that's something you really want.
If You Can't Find The Money, Then Make More Money.
Let's say you really don't have a single cent to spare in your budget. In that case, don't buy the phone if you really can't afford it. Instead, use the money in ways that bring you more value.
But if you really want to buy the new iPhone, you have another solution. Make more money! Can you make a mere $42 per month or $1.37 per day? There are so many ways to do that by picking up a side hustle or taking advantage of gig economy apps.
There's plenty of other options too.  You can probably flip some trash that you find in the street and make $42 per month. I know I've been able to do that.
The point is, $42 per month is not a crazy amount of money to create in your budget. If you really don't want to use that money on a phone, then that's perfectly fine. But don't tell me you couldn't find a way to make yourself $42 per month on the side and buy your phone with that money if you really wanted.
Make Active Choices About What You Value
The point of this post isn't to say you need to buy the new iPhone. My mom isn't buying the new iPhone. She only uses her phone to text and call people and occasionally go on Facebook. A new iPhone doesn't matter to her. She'll stick with her hand me down iPhone until the battery just doesn't work anymore.
But for me, I use my phone almost every minute of every day. I'm constantly on it.  (Whether that's good for me or not is another story). It's a central part of my life.
It's not about it being cool. I don't really care if having my new iPhone makes me look cooler. Heck, my phone goes in a case right away, so no one can even tell what type of phone I have. What I care about is having the fastest and best phone out there because I use this piece of equipment more than anything else in my life and, importantly, I value it a lot.
Conclusion
So if you want something, figure out how you can afford it and go buy it. Go buy the new iPhone if you want it. Go buy yourself a latte every day if that's what you value.
The point is, choose the things you value and don't let anyone else tell you what you should or shouldn't buy. It's not an either-or-decision.  You can still save while spending on the things you find important, as long as you plan it in advance.
I've planned ahead. I set aside money each month so that I can buy the latest and greatest phone when it comes out. The new iPhone is not going to make it so that I can't reach my financial goals, and my guess is, it won't make it so you can't reach your goals either.