It's been a while since I wrote about credit cards, but I thought now would be a good time to talk about them because of a recent rule change that Chase made that'll likely change up your travel hacking strategy. For sure, it'll change up the Chase 5/24 Strategy that I laid out in a previous post (read that post for what I think is the optimal strategy for new travel hackers).
As reported on Doctor of Credit, Chase recently made a change that essentially limits you to earning the bonus on either the Chase Sapphire Preferred or the Chase Sapphire Reserve unless you do a little bit of extra work.
You'll still want to prioritize Chase branded cards before jumping to other cards because of the Chase 5/24 Rule, but you'll need to know a little bit more info if you want to do it right.
Here's what you need to know:
The New Chase Rule: One Sapphire Card Per Person
As a bit of background, Chase has three cards that are included in its Sapphire line of cards. These include the following cards:
Chase Sapphire
Chase Sapphire Preferred
Chase Sapphire Reserve
For our purposes, only two cards really matter – the Chase Sapphire Preferred and the Chase Sapphire Reserve. The regular old Chase Sapphire card doesn't really exist anymore, so you can just ignore that one.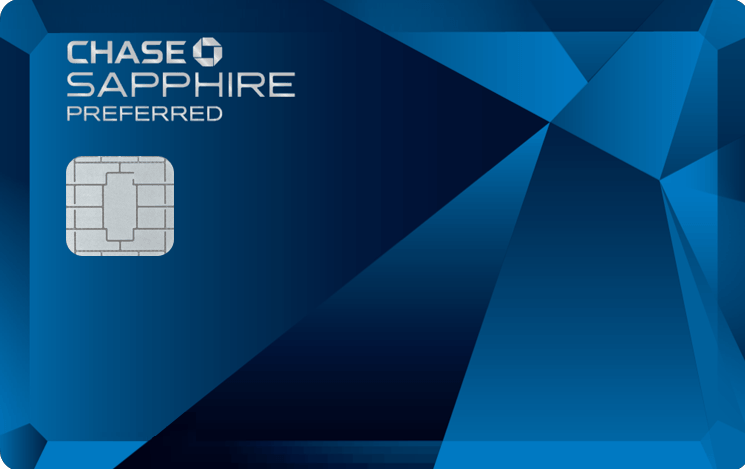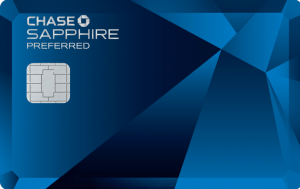 This is what has happened under the new rule:
As of right now, the official rule is that you can only have one Chase Sapphire branded card per person.
If you already have multiple Chase Sapphire Cards (like I do), nothing will happen. They won't close your accounts or anything like that.
You can upgrade or downgrade your Chase Sapphire branded card if you want, but you're not going to get a bonus if you do that.
Chase has instituted a new 48-month limitation to earn the bonus again. That means you can earn the bonus on a Sapphire branded card once every 48 months from the date you earn the bonus.
Breaking it down, essentially what has happened is that Chase is basically treating the Sapphire cards as if they were all one card.
Which Chase Sapphire Card Should You Pick?
Here are the main differences between the two cards that we care about (there are more differences in benefits and things like that, but I'm not too concerned about those for these purposes):
Chase Sapphire Preferred – $95 annual fee, points are worth 1.25 cents per point through the Chase travel portal.
Chase Sapphire Reserve – $550 annual fee (not waived in the first year), $300 travel credit per statement year, points are worth 1.5 cents per point through the Chase travel portal, access to Priority Pass lounges and $100 towards global entry credit.
Which card you pick will really depend on the value you get from the cards.
The Chase Sapphire Preferred is a good pick and the one I recommend for anyone who's a beginner or scared of diving into the travel hacking space. It comes with a $95 annual fee, but the current offer also gives you 10,000 more Chase points compared to the current offer on the Chase Sapphire Reserve, which essentially cancels out the annual fee. It's perfect for anyone who's just wanting to dip their toes into the world of travel hacking.
Generally, I recommend most people get the Chase Sapphire Reserve. It has a unique thing where you get a $300 travel credit each year, which makes the effective annual fee $250. Because the travel credit resets on your card anniversary date, you're essentially getting $600 worth of travel credits in the first year you have the card while paying a $550 annual fee. With the addition of Priority Pass and the better travel portal, the Chase Sapphire Reserve has more value that makes the fee worthwhile.
Suggested Strategy With The One Sapphire Card Per Person Rule
With the new Chase One Sapphire Card Rule in place, your beginning strategy is going to change a little bit if you're looking to optimize your cards.
Before this rule, you'd just grab both the Chase Sapphire Preferred and the Chase Sapphire Reserve. Obviously, you can't do that now.
I typically recommend getting the Chase Sapphire Reserve because the travel credits offset the annual fee. If you're deathly afraid of the higher annual fee, then I won't get mad if you get the Chase Sapphire Preferred.
After that, snag yourself the Chase Ink Preferred. It's a business card, so you'll technically need to have a business. However, if you're side hustling like I've been doing, then you absolutely will have a business, which then makes you eligible to get the card. Right now, the Chase Ink Preferred is offering an 80,000 point signup bonus, which is the highest Chase signup bonus out there. [Learn more about how Business Credit Cards work here].
So this is what you need to know right now about the new Chase one Sapphire Card per person rule. If you feel like supporting this site at all, feel free to sign up for any of the cards I mentioned above using the links in the post. You'll still get the same signup bonus, but I'll get a bonus as well that helps me keep the content flowing.
Hit me up if you have any questions!