I recently realized that I'm turning 30 in a few weeks. As I was reflecting on entering my 30s and the things I've achieved, one thing occurred to me – I must be in the minority of recent lawyers that will be entering their 30s with absolutely no student loan debt remaining.
This is sort of interesting when you think about it. Student loans have become so normalized in our society that we just expect everyone to have them now. This is especially true for most high-income professions that require many years of post-college schooling. When you include all the time spent accruing debt in grad school, it's not uncommon for someone to keep their debt around for a decade or more. A lawyer graduating at age 25 could easily still have their student loan debt kicking around until they're 35 or older. know of dentists that will be paying their student loans well into their 50s!
A common refrain is that you'll pay more on your student loans sometime in the future. Maybe early on in your career, the money just isn't there or you're getting used to your salary or whatever other excuse you might make as to why you're dragging out your student loans instead of attacking them hard.
Here's the thing though. When you're in your 20s, paying off your student loan debt (or really any type of debt) is so much easier compared to when you're in your 30s or later. Why wait to pay them off when it'll only get harder later on?
There's No Expectation That You're Supposed To Be A Baller
The main thing that holds most people back from crushing their student loan debt fast is the belief that they need to be a baller right out of school. (baller = looking and acting successful or otherwise having an indulgent lifestyle). It's why most people graduate and immediately upgrade themselves to a luxury apartment when they were once perfectly fine living in a regular apartment.
The thing is, as a 20-something recent grad, there's absolutely no expectation that you need to look like a big shot. This is probably the #1 reason that paying off your loans is so much easier in your 20s compared to any other time in your life.
Most people won't expect a 20-something to live in a fancy place or foot the bill at a restaurant. When I went out for coffee or met mentors for lunch, all of them naturally paid for me even though I was making terrific money and probably had fewer expenses then they did. Heck, even when I went out to eat with my parents, they'd insist on paying even though I was making more money than they were! But it made sense. As a mid-20s young professional, no one expected me to be a baller.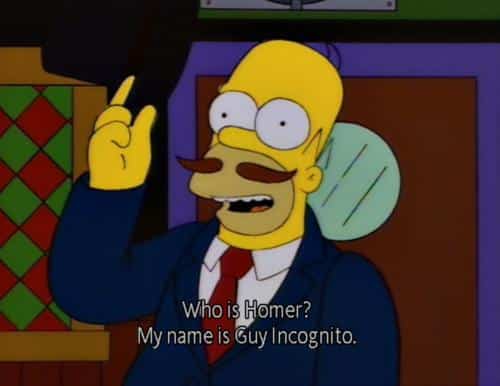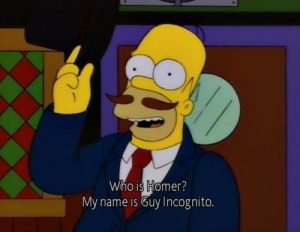 This is actually maybe a small benefit with student loans. They've become so normalized in our society that even when you graduate and land your first real job, most people assume you must have student loans, and thus assume a big part of your paycheck is going towards loans. When you get into your 30s and older, people will begin to assume that you have money to spend. In your 20s, not so much. Use that fact to your advantage.
Your Friends Aren't Balling Yet
This is the second fact that makes paying off your student loans in your 20s so much easier compared to any other time in your life. Most of your friends won't be making a ton of money during their 20s. Sure, there will be some who are crushing it and will want to let you know. But you'll also have a ton of friends who live completely modest and normal lifestyles out of necessity. If you want to succeed with your student loans, just live the way your normal friends are living.
A lot of how you spend your money comes down to the people you hang around with. Even if you're not trying to keep up with the Joneses, the fact is, we all do it without thinking about it. But the great thing is that in your 20s, you won't look weird trying to save money by living in a modest apartment and biking to work. Most people in their 20s already do that because they have to. But as you get older, living modestly starts to look weirder and weirder.
My advice is to try not to look like the richest person in your friend group. Just stay in the middle of the pack and use your extra money wisely.
Pay Off Your Student Loans While You've Got The Fewest Expenses Of Your Life
There's no doubt that for most young professionals, your 20s are the time when you'll probably have the fewest expenses of your life. You likely won't have kids or a mortgage yet. At most, you have rent, some utility bills, and whatever other basic costs of living you have. For most of us, there probably isn't any reason that we have to spend a ton of money each year.
It'll only get harder as you start acquiring all the things grown-ups are supposed to have. People in their 30s have to worry about their kids. People in their 40s and 50s think about their mortgage and the cost of college for their kids. In contrast, in your 20s, you basically just have to worry about yourself.
With so few expenses early on in your life, why play around with your debt? Just get rid of it now when you don't have all that much to worry about.
Pay Off Your Student Loans Now While It's Still Easy
You've got the rest of your life to work and earn money if you want. Spending just a few years of your life living modestly and crushing your student loans will make the rest of your life so much easier. You'll be able to move without as many worries. Or switch careers without thinking too much about it. Really, anything you want to do, you can do it.
Two or three years of investing less won't destroy you either. You can easily catch up down the line. But keeping your student loans around adds risk and stress to your life that most people just don't need.
Under a standard 10-year repayment plan, I'd still be paying my student loans today and all the way into my mid-30s. I could have easily played around with my debt and given myself excuses as to why I was keeping it around.
But instead, paying it off right away, during the easiest time in my life to pay off loans, set me up for a much easier financial future.
Make things easier for yourself now while you have fewer things to worry about. It'll probably only get more complicated down the line.