One thing that I absolutely HATE is when someone tells me that paying off debt is easy if you're making a good salary. Maybe I take it too personally, but it feels like a knock on my accomplishment.  After all, I paid off $87,000 worth of student loans, but I also had a good salary that allowed me to do it.  Was it easier to do than if I had been making less?  Of course.  But it definitely wasn't easy.
A recent headline I saw reminded me that a lot of people think paying off debt is just a walk in the park so long as you make a high enough income.  Take a look:

I love reading stories about people who crushed their student loans quickly!  But that first sentence made me cringe.  Paying off debt is easy if you're making $90,000 a year?  I'm sorry, but that's total crap.  Paying off debt is never easy!  I don't care who you are, if you're paying off debt quickly, you're working your butt off to do it.
Sure, it's easier to pay off debt if you're making more money.  It's actually pretty much a requirement.  You HAVE to make more money than you spend if you want to pay off your debt.  I don't care who you're talking to, anyone who paid off their debt quickly did so by making much more money than they spent.
But paying off debt isn't automatic.  You won't stumble into it by accident.  It takes work.  And if you're not actively trying to pay off your debt, it'll never happen.
Was It "Easy" For Me To Pay Off My Debt?
I'll save you some reading.  No, it wasn't!
But I can see how it might have looked easy to someone looking in from the outside.  My first job out of law school paid me a gross salary of $110,000 per year (the market rate for a big law attorney in Minneapolis at the time). Seems like you could pay off your debt in your sleep with that kind of money.
The thing is, even with that type of money, $87,000 in student loans didn't just disappear without me doing something about it.  Let's take a look at what a $110,000 income looks like after taxes:

$74,000 after taxes is still a ton of money – especially for a 26-year old who knew nothing about money at the time.    If you've read my student loan breakdown, you can see that in that first year, I paid $40,408 towards my student loans.  Do a little bit of math and you can see that left me with $33,812 to spend that year.  Add in the cost of health insurance premiums coming out of my paycheck, plus money that I naturally tried to save away and that likely left me with less than $30,000 to spend per year.
Is $30,000 per year to spend slumming it?  Of course not.  It's still a ton of money for anyone.  But I guarantee that there are a lot of people out there who spend more than that every year without even thinking twice about it.  I'm sure that most lawyers in your typical big law firm spend more than that every year.
If I had just done nothing and lived like a normal lawyer, I wouldn't be in this position today.  But I didn't do that.  Instead, I did my best to live like a student.  I didn't act like I was a big shot lawyer.  Paying off my debt took hard work and planning, even if I was making a good income.  It didn't just happen automatically.
Don't Let Limiting Beliefs Hold You Back
Obviously, I couldn't have pulled off my student loan success story without my income.  But the secret is, NO ONE can do it without an income.  The math tells you that if you want to pay off debt quickly, you need to put a ton of money into it.  And putting a ton of money into debt requires a pretty decent base income.  How else are you supposed to do it?
You can see the implicit belief in anyone who thinks that a student loan payoff is easy if you make a high enough income.  It's a belief that the only thing holding people back from paying off their debt is income.
But income isn't the only answer.  It's required, for sure.  But it means nothing if you aren't using the income to actually pay off the debt.  Go into any big law firm and most attorneys will probably still be sitting on a big pile of debt.  Maybe they bought themselves a gigantic house or pay ridiculous rent for a luxury apartment.  Whatever they're doing, they're living large because their paychecks say they can.  If paying off debt were so easy, everyone would do it.  But they don't.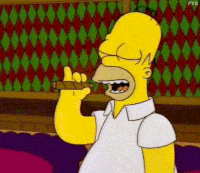 If you sit there and tell yourself you can't do it, you're necessarily holding yourself back.  Don't do that to yourself.  If a high income is the answer and if you want to pay off your debt, then figure out a way to make more money so you can do that.
One of the first blogs I stumbled upon when I began my student loan payoff journey was the blog No More Harvard Debt.  If you don't know that blog, the guy was basically a finance guy who came out of school with $90,000 in student loans and made it a goal to pay it all back in a year.  He ended up pulling the feat off in 7 months.  At the time, his annual salary was somewhere around $90,000 per year or so.   It's a pretty extraordinary story that really inspired me on my student loan journey.
But the thing that really disappointed me was the haters.  There were a ton of people who dismissed his story simply because he made a good salary and went out of his way to earn more money.  To that, I always wonder, what else was he supposed to do?  How else was he supposed to pay off his debt besides buckling down, making money, and using that money to pay off his loans?  It wasn't easy for No More Harvard Debt guy to pay his debt off.  He hustled his butt off.  Instead of saying you can't do it, why not look at what he's doing and figure out how to copy him?
Three Steps To Paying Off Debt
In the end, paying off debt can pretty much be boiled down into three steps.  None of those steps are easy.  They all require work on your end.
1. Earn Enough Money
I don't care what you're doing, if you don't earn enough money, you'll have a hard time paying off your debt.  You need money in order to pay off all the money you borrowed before.  There's really no way around that.  If you've got $100,000 in student loans and make $50,000 a year, then yeah, it's going to take you a long time to get rid of your debt.  It's basic math.  You're going to either have to figure out a way to throw more money at the debt or be prepared for the long slog.
If you don't have any debt yet but are thinking about getting into debt, my advice to you is to really think about it.  Don't take out a ton of debt for a degree that won't pay you very much money.  It doesn't make sense to take out $100,000 or more in student loans if you're entering a profession that only makes $50,000 per year.  In fact, that kind of debt can cripple you.
A simple rule to follow is this.  Keep your student loan debt below whatever you expect your first year salary to be.  Ideally, you should take out no more than half of what your first year salary will be.  I basically followed this rule and as a result, I was able to get out from under my student loans in a quarter of the time it takes most people to do it.
2. Spend Less Money
Earning enough money is necessary if you want to pay off debt, but it's not enough.  You also have to avoid spending all of it!  It doesn't matter what type of money you make if you're spending it all.
That's why paying off debt is hard no matter what income you make.  It's really easy to spend all of your money if you aren't actively thinking about it. I saw so many lawyers around me fall into that trap.  Instead of living like a student, they immediately upgraded to luxury apartments and spent all of their money on stuff they wanted.  This necessarily left them with nothing to throw into their debt.
Remember to keep your perspective.  There are a lot of people out there who make much less money than most of us.  If they can spend less money out of necessity, you can probably do the same.
3. Pay Off The Debt!
Seems obvious, right?  Yet this is just something most people don't do.  Instead, people spend their money on things that aren't their debt.
Just take a look at the luxury apartment boom happening all over the country.  This is happening even as student loan debt continues to rise.  What this means is that, instead of paying off debt, a lot of people are choosing to pay more in rent.  It's fine, you can make that choice.  But it means you're picking luxury apartment living over your debt.  You need to be aware of that choice.
Three steps. That's all it really takes.  But all three of these steps take work on your end.  It's definitely not easy.
Anyone Who Has Paid Off Debt Put In The Work
I don't care whether you're making $50,000 per year or six figures per year.  Paying off debt is hard for anyone.  It's really easy to spend money.  It's much harder to spend that money paying off debt.
Ultimately, anyone who paid off debt fast did it by making an income that was much higher than their salary.  They then took that income and actually used it on debt, instead of spending it on other stuff.
Don't fall into that trap of thinking that paying off debt is ever easy.  It's not.
If you're still in the middle of crushing your debt and you're not trying to take advantage of any loan forgiveness programs, then you should consider refinancing with any of the student loan refinancing companies out there.  When I refinanced, I cut my interest rate by more than half, which helped to accelerate my debt payoff.  
SoFi is a terrific choice for refinancing your student loans.  And the great thing is that once you join SoFi, they let you go to all of their fancy dinners and happy hours they hold every quarter.  They even let you go after you've paid off all your debt!  In the past two years, I've probably eaten $1,000 worth of food and drinks through SoFi.