The past few months have been a bit of a whirlwind of travel for me. During this stretch, I visited some friends in New York and San Francisco, did some hiking in Rocky Mountain National Park, stayed at the Waldorf Astoria while my wife and I were in Chicago for a conference, and relaxed at a $2,000 per night all-inclusive resort and spa in Arizona over the holiday weekend. And of course, all of this travel was paid for with points and miles.
Even more interesting might be the fact that, even as I was traveling, my house continued to generate income for me – essentially making it seem as if I was getting "paid" to vacation. Regular readers know that for the past four years, my wife and I have house hacked by renting out a spare room in our house on Airbnb, allowing what would otherwise be an empty room in our house to generate pretty significant income for us (on average, around $10,000 or so per year). My other recent house hacking strategy has been to rent out our entire house on Airbnb when we're traveling. The way I see it, if our house is going to be empty anyway, then we might as well put it to use.
And this strategy has paid off. As an example, over the past two months, I've been able to bring in a little over $3,400 from Airbnb, with $2,990 of that revenue coming from renting out our entire house. That's a pretty significant amount to generate from an asset that would otherwise sit empty – and it's something that I think a lot of people could replicate with their own homes. If you think about it, most people's homes probably sit empty for at least a few days per year (and likely much longer than that). Why not take advantage of those times when your home is sitting empty?
In today's post, I want to look at why you should rent out your house on Airbnb when you travel and share some of the strategies I've used to make this house hacking strategy work for me.
Why You Should Rent Out Your House On Airbnb When You Travel
To get an idea of how valuable this form of house hacking can be, consider this. In 2019, I made $15,959 on Airbnb (either from renting out my entire house or from renting out just the spare room in my house). Of that, I made $6,660 from renting out my entire house while I was traveling. That's pretty amazing – enough to fund a pretty fancy trip if that's what I wanted to use the money for.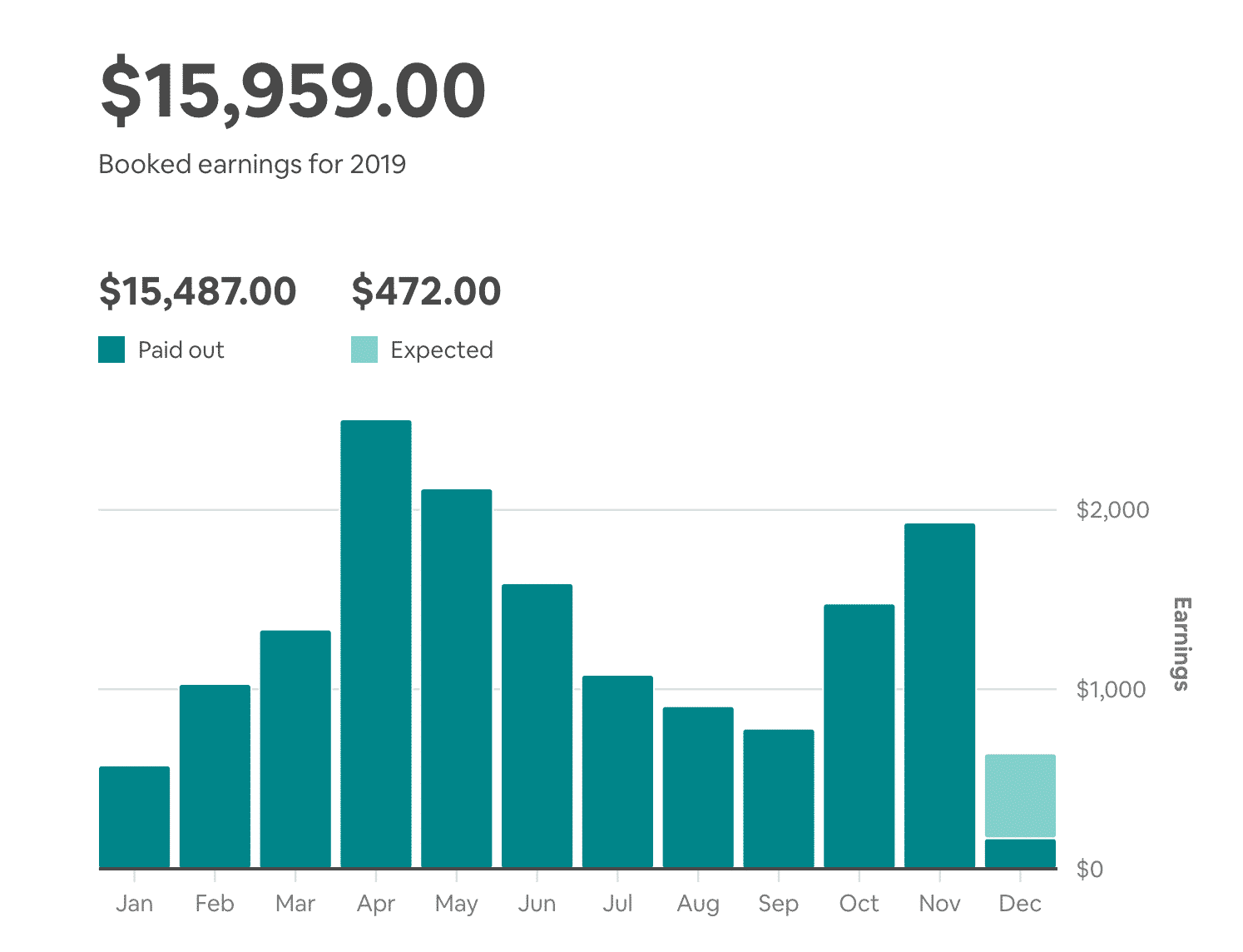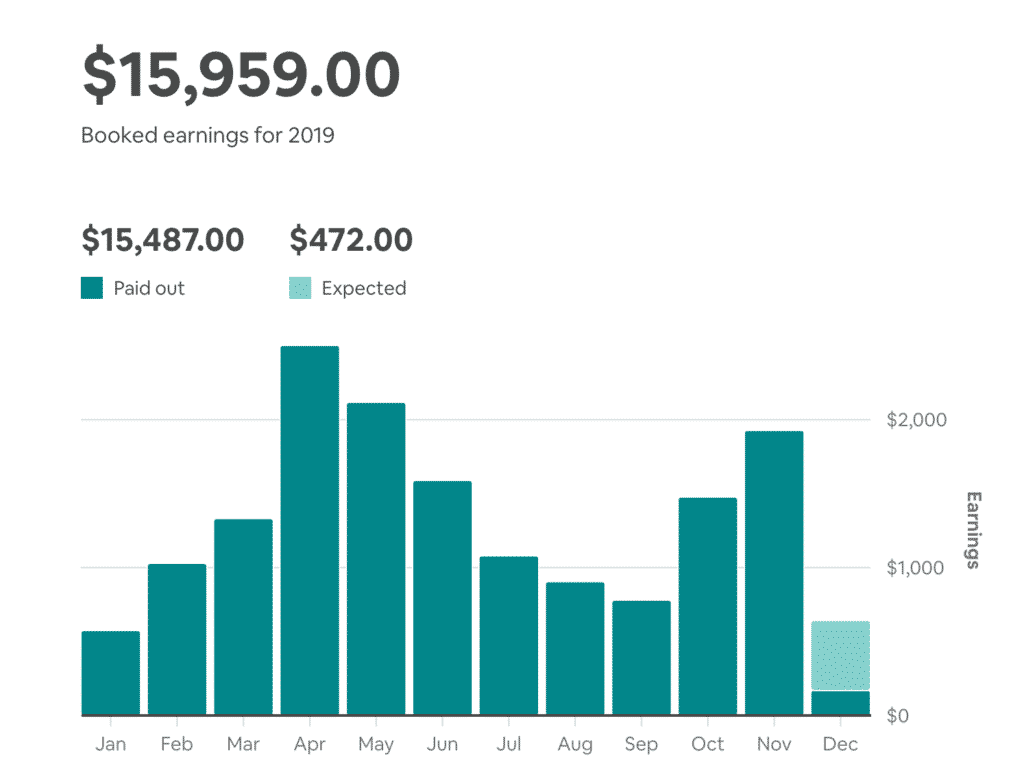 Renting out the spare room in our house is the strategy that my wife and I have used for the past four years in order to generate pretty significant income from a room that would otherwise sit empty. But of course, doing this does come with downsides – namely, giving up a little bit of your privacy and having to interact with strangers in your house. It's something that, understandably, is not for everyone. Most likely, it's best for young people without kids.
Renting out your entire house while you're traveling, however, is something that I think almost anyone can do. It doesn't require you to give up your privacy since you're renting out your house while you're gone. And you don't even have to interact with anyone if you don't want to since everything can be taken care of via texts. Even if you have kids, I think this is something that you could legitimately do.
When you think about it, it's pretty inefficient not to do this. Over the course of a year, most people's houses likely sit empty for a significant amount of time. This is true even for the most casual traveler. Think about the weekend trips most people take or the trips to visit family or any number of things that take people out of their homes. If you look back at your past 12 months, I'd bet that there are at least a couple of days – and likely many more than that – where your house literally sat empty with no one in it. That's a valuable asset that you can take advantage of. 
Strategies For Renting Out Your House On Airbnb When You Travel 
1. Plan Your Travel Around When Your House Gets Booked. The best strategy I can recommend is to try to plan your travel around when your house gets booked. By doing this, you'll be making the most of your travel since your traveling will be during times when your house is booked and generating income for you.
My basic strategy is to make my house available for bookings during any days that I know I'll be able to travel (typically weekends). If someone books my house, my wife and I then pack up and head somewhere else. Since we do a lot of travel hacking, we'll usually use our points and miles to fly somewhere, or if that isn't possible, we'll do something like go camping or travel somewhere closer to home that we can drive to. 
You might wonder how planning your travel around when people book your house can work from a logistical standpoint. One thing to remember is that most people booking entire houses tend to do so farther in advance compared to other types of travelers. That's because most people that are booking an entire house are doing so with a group, which means you'll usually get at least a month or two of notice. That should give you enough time to pick a destination and plan your trip.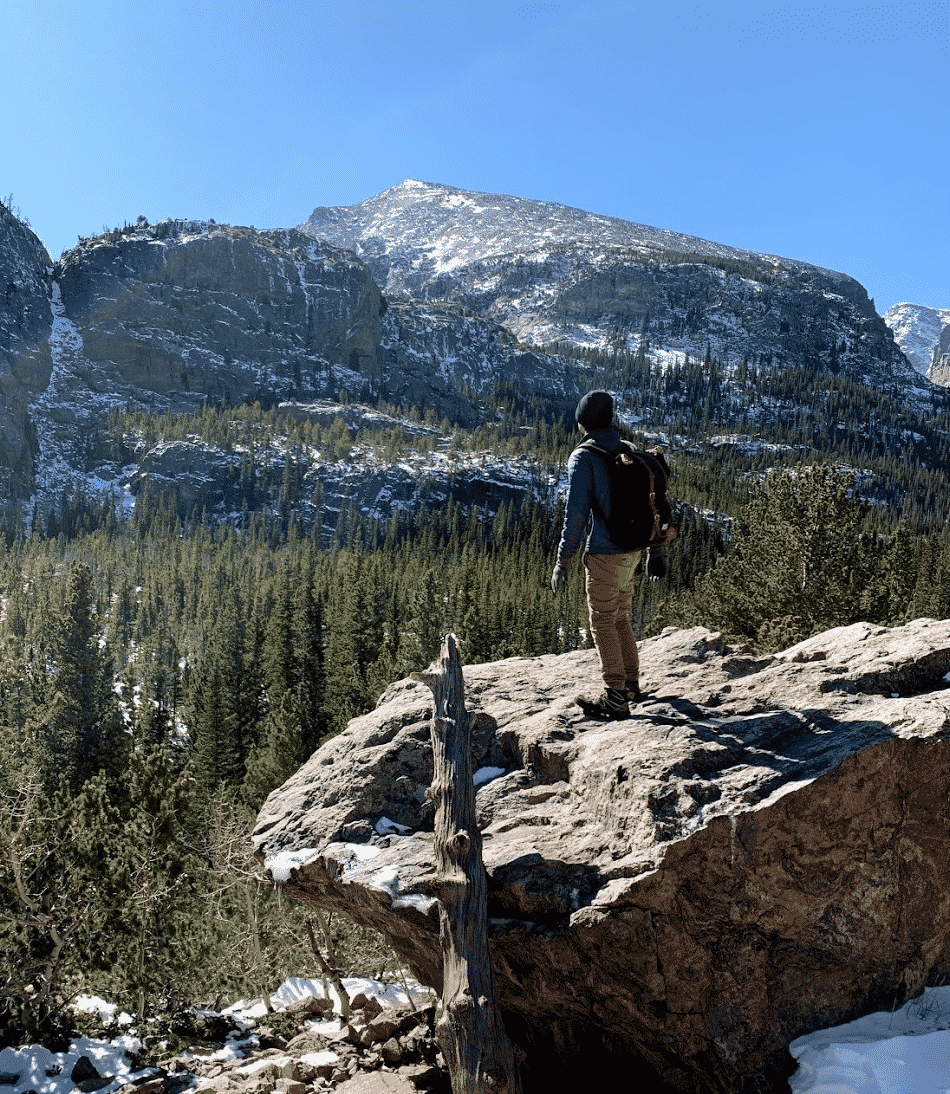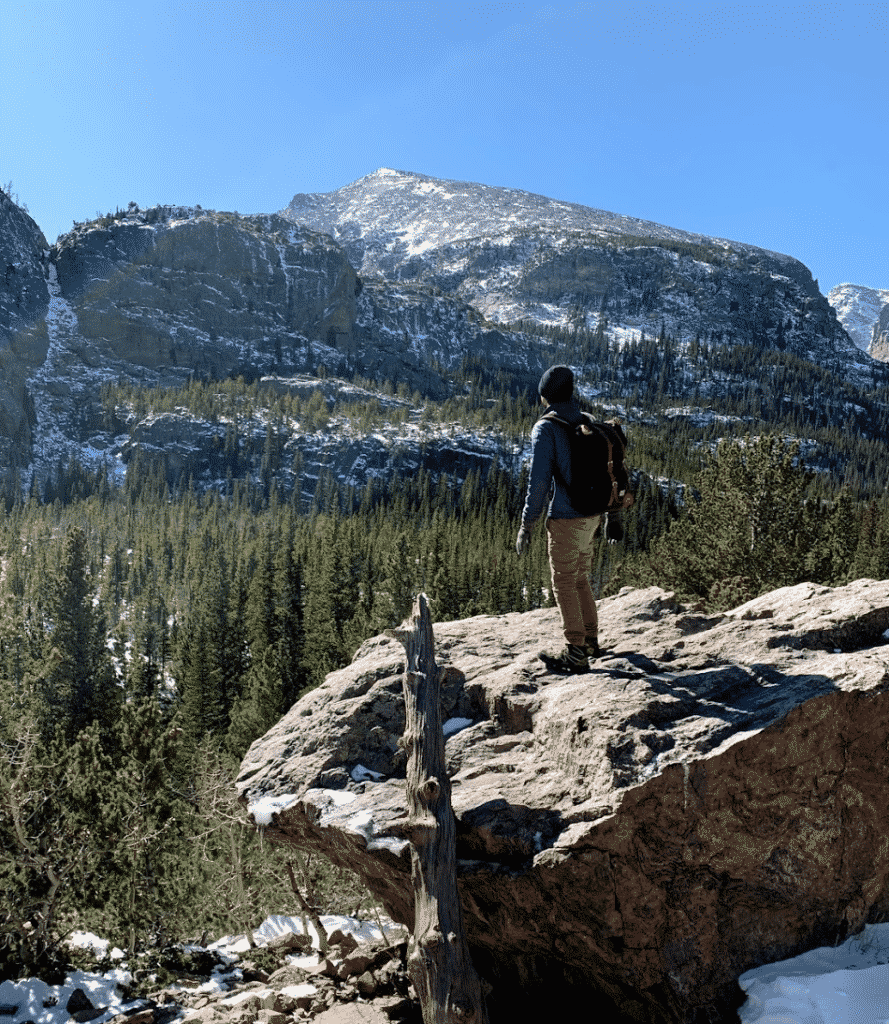 2. Take Advantage Of Big Events. My wife and I have rented out our entire house for two major events – the Super Bowl in 2018 and the Final Four in 2019. In addition, since we live next to a large university, we have more localized events near us – specifically college football games during the fall and graduation season in the spring. 
These are all events that bring (or have brought) a large influx of groups into town that are looking for houses that can accommodate more people. For the Super Bowl, I was able to rent out my house for $1,250 per night. For the Final Four, I underpriced it, but I still was able to charge $350 per night, which wasn't bad. During graduation season and college football season, I've been able to charge between $250 to $300 a night.
Wherever you live, it's likely that there is some event that brings groups into town. Even a nearby wedding venue can bring in groups that need a house to stay in. Remember, there are large events that everyone likely knows about (Super Bowl, big conferences, etc), but there can also be smaller, localized events that are specific to your location (think school graduations, sporting events, weddings, etc). Do what you can to take advantage of these events and try to plan your travel around them.
3. If You're Not Comfortable With Airbnb, Consider Starting Small. Renting out your entire house on Airbnb while you're traveling isn't going to be for everyone – I get that. In fact, I didn't feel comfortable doing it until I had been renting out my spare room on Airbnb for close to two years. 
The fears most people have are pretty similar. What if someone has a big party and trashes my house? Or what if someone comes to my house and steals stuff? I can say that in my four years of doing Airbnb, I haven't run into a single issue like this, but I get why people might be nervous.
One suggestion I have is to consider starting small. If you're not comfortable renting out your entire house on Airbnb, consider just listing up a spare room during periods that you'll be traveling. You'll have an easier time preparing your place for your guests since you'll only need to get one room ready. Plus, when you're listing up just a room in your house, it's unlikely you'll get people looking to party or trash your house since they'll assume that you'll be there too. You don't even need to tell them that you'll be traveling. And you can keep your valuables locked in your room or somewhere that guests won't have access to.
Obviously, you won't make as much from just renting out a room in your house compared to renting out your entire house, but it's better than nothing and it'll at least give you a taste of what Airbnb is like.
Logistics Of Renting Out Your House On Airbnb When You Travel 
The system you use when you rent out your house on Airbnb will vary depending on your specific situation, but there are a few basic things you'll want to do to make things go easier. These include the following: 
1. Have a lockbox so that your guests can check themselves in. Depending on your travel plans, you won't always be able to be there to check your guests in. What you'll want to do is have a way for your guests to check themselves in. There are two ways to do this: (1) have a lockbox with a key in it; or (2) use a smart lock that allows your guests to check in on their own. 
I personally use a lockbox that I simply leave on my front door. If I know I won't be there, I send my guests a message with instructions on how to access the key. You can create these instructions either by setting up a separate Word document that they can access on their phone, or you can use Airbnb's system that allows you to provide your guests with step-by-step instructions on how to get into your house.
2. Create a house manual for your listing. Creating a house manual is a smart thing to do because guests will undoubtedly have questions about your house (things like quirks to know, where things are located, etc). I put all of the information my guests need in a house manual, which I then provide to them in both electronic and physical form. 
You can create a house manual using a website like Hostfully or make your own house manual in a Google Doc. I've been using Hostfully for about 3 years and it has worked out well for my purposes.
3. Automate your messages. You'll ideally want to set up at least two automatic messages – and potentially three messages. The first message should go to your guest a day or so before their arrival and give them a link to your house manual and provide them with any other important info they need for their stay.
The second message should be a follow-up message that asks how they are doing and if they need anything. You can send this the day after they check-in. 
The final message should remind your guests about the checkout procedure. Specifically, you'll want to tell them things like how to lock the door and where to place the key, and where to put sheets, trash, recycling, etc. You should send this message the day before they checkout or the morning that they are scheduled to checkout. 
I use iGMS to automate my messages. It's free and does exactly what I need it to do. 
4. Use a doorbell camera. I think a doorbell camera is a necessity for anyone that lists their house on Airbnb. There's a lot of comfort in being able to see who's coming into your house and it acts as a deterrent for would-be troublemakers. I use a Ring Video Doorbell, which I think is the best video doorbell camera out there.
5. Set aside a secure area to put your valuables. When renting out your entire house, you'll want to be sure to set up an area that you can put your important valuables (things like credit cards, passports, jewelry, etc). This can be a storage room or a locked closet or a space in your garage. The main thing is you just want somewhere to put your important stuff that you don't want people to touch. When I rent out my house, I leave my clothes and similar things out, mainly because I'm not too worried about anyone stealing those things.
6. Clean Your House. This is an obvious requirement, but you'll need to clean your house extensively if someone is going to pay you to stay in it. I do the cleaning myself, but I think it also would make sense to hire someone to clean for you, especially if you're able to charge a cleaning fee to cover this cost. 
One thing to note is that cleaning your house for Airbnb guests is much more extensive compared to how you might otherwise clean. I've had guests complain about things that most people wouldn't even care about – for example, a stove with some grease stains on the inside that I can't seem to remove.
I also have a dog, and no matter what I do, there's basically no way that I can get rid of all of the dog hair in my house. My solution to this is to make it very clear in my listing that I do own a dog and cannot guarantee that the house will be dog hair-free. In other words, try to be as transparent as possible in your Airbnb listing so that picky guests don't pick your place.
7. Set a minimum stay requirement. You'll most likely want to set at least a 2-day stay requirement. I do this for two reasons. First, it makes cleaning my whole house more valuable to me, since I know that I'll get at least 2 days of revenue for the time it takes me to clean my house. It doesn't feel as worth it to me if I have to get my whole house ready for just a one-night stay.
Second, a minimum stay requirement will help deter potential party-goers. Most people that are booking a house to party in are probably only going to book for one night, so you're more likely to screen those types of people out if you have a minimum stay requirement. 
As an additional point, I also only allow people to instant book my house if they already have one good review and do not have any bad reviews. This helps to avoid potential problem guests.
Takeaways
My thought is that almost anyone can generate at least some income from their house while they travel – often enough to subsidize or fully cover the cost of a trip (especially if you are travel hacking and taking advantage of credit card rewards). 
Interestingly, the government seemingly encourages people to rent out their houses while they travel thanks to the "Master's Rule." I've written about the Master's Rule in the past and I encourage you to read that post to learn more about this tax strategy, but the basic gist is that if you rent out your house for 14 days or less in a calendar year, all of the income you generate from that property is not subject to federal income tax.
What this means is that if you rent out your house while you're traveling for a total of 14 days or less, you can get all of that revenue without paying any federal income tax on it! There aren't many times where the government lets you earn income without paying taxes, so this is something that is worth taking advantage of. 
All you have to do is give it a try. Set your prices at a level that makes sense for you and that will make it possible for your house to get booked. If that makes you too nervous, consider just creating a listing for a spare room in your house and putting that up on Airbnb when you're traveling. And if you find out that Airbnb doesn't work out for you, you can just stop doing Airbnb, knowing that you at least gave it a try. 
Our houses sit empty for a lot more days than we think. In the past, it wasn't as easy to take advantage of this fact. But today, it really is possible to travel for less simply by taking advantage of all of the different ways to make money while you travel.
If what I wrote made sense to you and you are thinking of listing your house on Airbnb, you can use my link to signup to become an Airbnb host.