One thing that I think a lot of people want to do is to be able to make money while traveling. Doing this is something that has generally been in the domain of the digital nomad types, typically young people who work online and are able to do their work from anywhere. For the rest of us, the ability to make money while traveling has always been a sort of pipe dream, something that you can't really do without creating some flourishing online business.
Interestingly enough, however, I've found that it actually is possible for most people to make money while traveling – and it doesn't require you to start a travel blog, either. That isn't to say you'll make tons of money in a large scale way, but for sure most people can do things to earn a little bit of money to at least subsidize some of their travel costs. Indeed, over the past few years, that's exactly what I've done.
The strategy I've used to earn money while traveling is to take advantage of the flexibility that comes with the sharing economy and gig economy. If used strategically, it's possible to use these apps to travel, explore new places, and best of all, get paid while you do it. At a minimum, you can at least have some fun along the way. 
In today's post, I'm going to show you exactly how I've used the sharing economy and gig economy to make money while traveling and how you can do the same. 
Make Money While Traveling
An often-overlooked benefit of the gig economy is the fact that you can generally do these gigs in any city that they operate in. What this means is that not only can you use these apps to side hustle outside of your day job, but you can also use these apps to side hustle in pretty much any city that you're in, including while you're traveling.
I've done this a lot over the past few years, utilizing a bunch of different apps to earn extra income while I'm traveling. This includes doing food deliveries, walking dogs, charging scooters, and various other smaller gigs – all done while I'm on the road. Not only does this help me subsidize some of my travel costs, but it also provides a way for me to explore a city in a different – and I think an often more interesting – way.
I've also combined renting out my house on Airbnb to dramatically increase the amount of money I can make while I'm traveling. This works out particularly well since I'm able to earn money using an asset that would otherwise sit empty while I'm on the road. Most of the time, I'm able to fully cover the cost of any trips simply by renting out my house while I'm gone.
I've had some pretty successful money-making trips over the past few years. For example: 
2017 Big Ten Championship. I traveled to Indianapolis to watch the Big Ten Championship (for free thanks to taking advantage of SoFi Events). My itinerary took me to Chicago, where I needed to wait for about 6 hours until my friend could pick me up on his drive down to Indianapolis. I ended up checking out a bike using Chicago's Divvy bikeshare system, then spent the day biking around doing Postmates deliveries around the city. As a bonus, it gave me an interesting and fun way to see the city. And I got paid while doing it!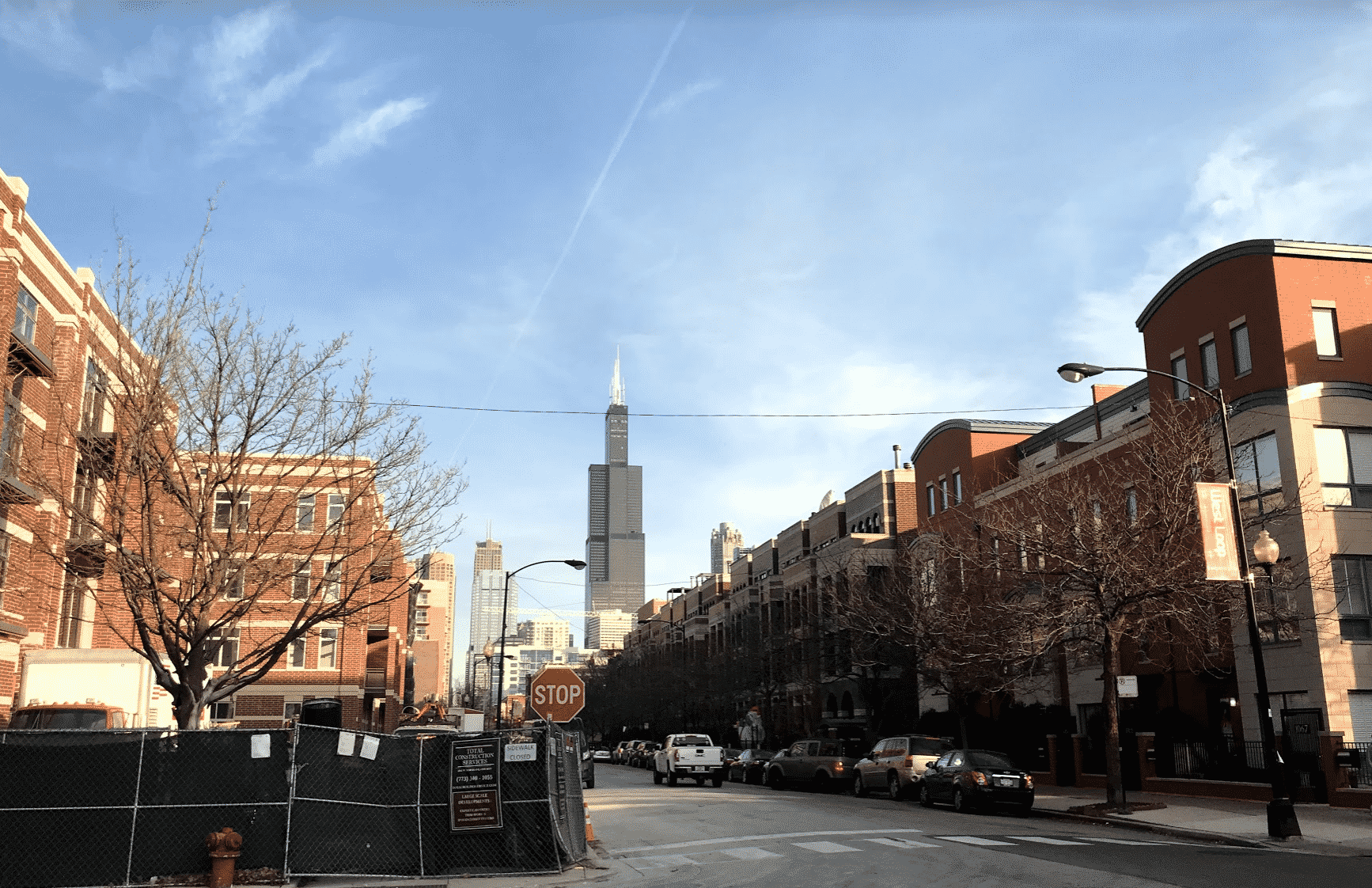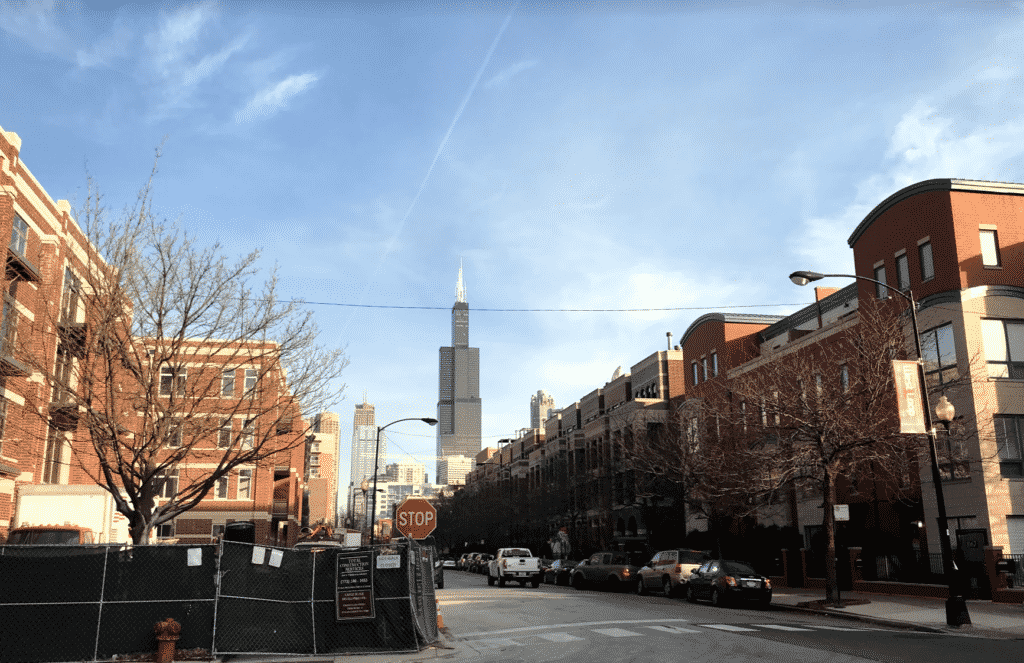 Super Bowl LII. When the Super Bowl came to Minneapolis in 2018, my wife and I rented out our house and flew to Arizona for the weekend. This allowed us to trade 0-degree weather in Minnesota for 80-degree weather in Arizona. We ended up doing some hiking in Saguaro National Park, which was great after a long winter being trapped inside. Since our rates were so high for the Super Bowl, we ended up literally getting paid to go on our trip.
2019 Final Four. I rented out my house on Airbnb for the Final Four, which happened to be the same weekend that I was going to Atlanta for my best friend's bachelor party. While I was in Atlanta, I showed off a few of my gigs to my buddy, including doing some deliveries on Roadie and Postmates, and walking dogs on Wag. I even walked a dog that literally lived in the same apartment building as my friend.
Dallas Board Exam Trip. Earlier this year, my wife took her board exams in Dallas. Since I'm now self-employed, I was able to go on this trip with her. While she was busy with her boards, I went around the city delivering food and walking dogs. I probably explored more of the city than I otherwise would have by using these different apps.
The above are just a sampling of my recent trips, but I have many more examples. The main point is that it's possible for almost anyone to make money while traveling simply by utilizing their phones and the flexibility of the sharing economy and gig economy. Sometimes you'll just subsidize some of your costs. Other times, it's possible to fully cover your costs. The great thing is that you get to choose what you want to do. 
Websites and Apps You Can Use To Make Money While Traveling 
So how can you go about making money while traveling? Below are some of the apps and websites I've used over the years.
1. Airbnb 
Airbnb is probably the most obvious website you can use in order to make money while you're traveling. The way I see it, your house is going to be empty while you're gone. You might as well use it to generate some income for you. 
If you're renting out your entire house, it's often possible to fully cover the costs of your trip, especially if you're able to rent out your house during high-demand events. For example, for the Super Bowl, I made $2,500 renting out my house for two nights. I then travel hacked my way to Arizona for those two days, resulting in me literally getting paid to vacation. 
I've done this with other trips as well. Most of the time, I'll make around $400 to $600 for renting my house out for a few days while I'm gone. This can go a long way to making travel more affordable. 
If you're not comfortable renting out your entire house, you can also just rent out a single room in your house while you're traveling. You obviously won't make as much money compared to renting out your entire house, but it'll often be easier to get your spare room booked and it's a lot easier to prepare for a single guest compared to cleaning and preparing your entire house. 
2. DoorDash and Uber Eats 
Food deliveries are probably the most common way I've made money while traveling. Most people don't realize it, but all of the major food delivery apps allow you to do deliveries in any city that they operate in. Over the years, I've delivered food for DoorDash and Uber Eats in almost every major U.S. city that I've visited.
If you're wondering how to do these deliveries, I find the best way is to sign up to do deliveries on a bike. Most cities have a bikeshare system and you can usually get a 24-hour pass for $8 to $15. That's a pretty affordable way to use a bike for a day, and it's not hard to make your money back doing deliveries with a bike. And as a bonus, you get to bike around and explore a new city, while getting paid to do it. 
Related: The Ultimate Mustachian Side Hustle: Delivering Food On Your Bike With Gig Economy Apps; Can I DoorDash In Another State?
3. Wag 
Wag is another app that you can use and it's actually one of my favorite ways to earn money while traveling. Dog walking is a pretty ideal way to explore a city like a local since you're able to walk dogs in places that people actually live. I've found so many walking paths and trails that I might not have found if I wasn't doing Wag. 
Wag also works out really well for travelers since you don't even need to rent a bike or use any resources besides public transit and your own feet. I've done Wag walks in almost every major city that I've been in and it's still one of the primary things I'll do when I'm traveling and looking to explore. If you're in a big city, you can typically find a few Wag walks without too much problem. 
I wrote a very in-depth post about how Wag works, which you should definitely check out.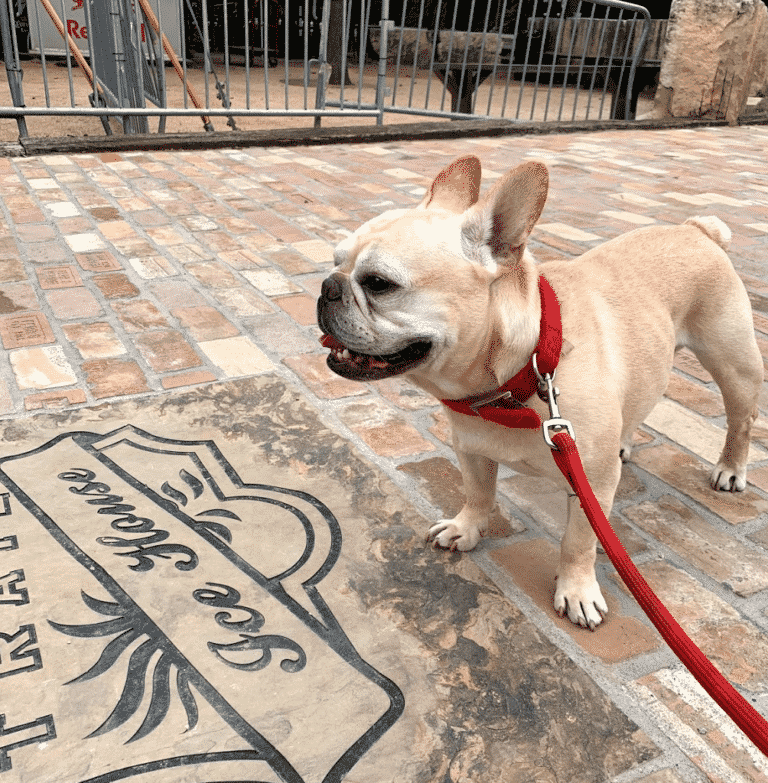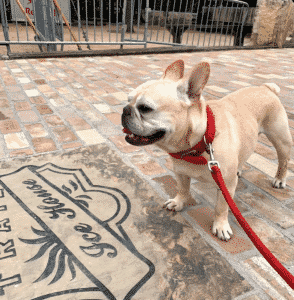 4. Bird and Lime 
Charging electric scooters with Bird and Lime is another overlooked strategy that you can use to make money while you travel. And as a bonus, you can also use your scooter charging side hustle as a way to scoot around a city for free. When I was in DC for FinCon, I charged a few scooters, but my main reason for charging was just so that I could ride them to the conference for free.
There can be some challenges that come with charging scooters. First, you need to remember to bring your chargers with you, which is something that is easy to forget. Second, it might be hard to charge scooters depending on where you're staying. Hotels will most likely hassle you if you try to bring a scooter up to your room. If you're staying at a friend's house or maybe in an Airbnb, then it might be easier. I'll typically charge scooters in friend's houses if they'll let me do it. I've never tried charging scooters in a hotel just because I don't want to get yelled at. 
Related: Bird Charge and Lime Juicer – Side Hustling As An Electric Scooter Charger 
5. Instacart and Shipt 
I've never actually done deliveries with Instacart or Shipt outside of my own city, but I do know that it's possible to get orders while you're traveling. Instacart has on-demand deliveries where you can accept orders similar to how you'd accept orders from any other delivery app. When I was in New York recently, I actually saw an on-demand delivery that would have been pretty good to do – it was only going a few blocks and paid really well. I didn't end up having time to do it, but it's something to consider depending on what you like to do.  
You can do the same thing with Shipt also. The app has a setting that lets you change the area you're working in, which means that you can do Shipt deliveries in any city that they operate in. Like Instacart, this could work out well depending on where you are and what you're doing. 
Related: Shipt Shopper App: My Grocery Delivery Side Hustle 
6. Job Spotter
Job Spotter is another app that I regularly use while I'm traveling. Of all the apps I use, this one is probably one of the easiest apps to integrate into your travels. The app works by paying you to take pictures of hiring signs. This works out really well when you consider that when most of us are traveling, we're typically visiting commercial areas that are likely to have a lot of hiring signs.
A great example of someone who has done this is my friend Michelle from Frugality and Freedom. She travels a lot and has used Job Spotter with great success, allowing her to earn pretty significant income while she's exploring a new city. 
I wrote a very in-depth post about Job Spotter, so be sure to check that out for more information about how the app works.
7. Secret Shopper Websites 
This isn't so much a way to make money as it is a way to reduce your food expenses while you're traveling. One of the hacks I've done to reduce my food expenses is to take advantage of secret shopper apps and websites. These apps and websites have allowed me to eat for free at a lot of restaurants in exchange for evaluating my experience at the restaurant.
These secret shop gigs are available in most major cities, so it's possible to pick up a secret shop while you're traveling. As an example, while I was at FinCon earlier this year, I snagged a secret shop for a burger restaurant just down the street from my conference. The meal reimbursed up to $60 of food expenses, which meant that I was able to eat a pretty nice dinner for free. 
To learn more, check out my post on how I hack my food budget with restaurant secret shopper apps.
8. GigWalk, EasyShift, Field Agent, Observa, and Merchandiser
These apps involve auditing different businesses by visiting the business and taking pictures of certain things in the store. These gigs are available throughout the country, which means it's possible to incorporate some of these apps into your traveling. 
Typically when I'm traveling, I'll open up these five apps and see if there are any easy gigs that are near me. A fair warning: you won't make a lot of money from these apps, but they can be really easy to do depending on where you are. When I was in Dallas, for example, I was able to make $14 just taking pictures of soda machines at restaurants within blocks from where I was staying. If you get easy ones like this, then they're worth doing.
9. Roadie 
Roadie is a delivery app that you can usually do in different cities. Customers list items that they want to be delivered somewhere and if you want to do the delivery, you can pick it up through the app. This app isn't big in all cities, but it can be useful in certain cities. 
One interesting thing is that Roadie has partnered with a lot of airlines to deliver lost bags. If the timing is right, it's possible to grab a bag while you're at the airport and then deliver it along the way to wherever you're going. I've done this a few times while I've been traveling, making a few bucks in the process. 
10. TaskRabbit
TaskRabbit is another way you can earn money while traveling, although I haven't personally done it myself yet while I'm on the road. The app lets you set your work area, so when you're traveling, you can set your work area for wherever you happen to be. If anything good comes up, you can grab the gig and make a few bucks.
11. Turo
One of the best ways to make money while traveling is to earn income off the things that you're not using when you're on the road. Renting out your house on Airbnb, for example, works out well because your house would otherwise sit empty. 
You can do the same thing with your car by using Turo and renting out your car when you're not around. I've only used Turo as a customer, so I can't say what it's like from the car owner perspective, but it's an option you might consider trying if you're comfortable with it. If you've ever rented out your car on Turo, let me know how it went. 
Benefits Of Using The Sharing Economy And Gig Economy While You Travel
I'm always extolling the benefits of the sharing economy and gig economy, as I think they have a lot of interesting use cases depending on how you travel.
This has been mentioned a bit in the previous section, but to make it clear, here are a few reasons, monetary and otherwise, as to why you should consider using sharing economy and gig economy apps to make money while traveling.
1. Subsidize Your Travel Costs. The most obvious benefit of using these apps to make money while traveling is that you can subsidize at least some of your travel costs by using them. If you do bigger things, like renting out your house on Airbnb, you can often fully cover the costs of your travel. But even doing smaller things like delivering food or walking dogs can at least cover a meal or pay for tickets to a museum. Even if it's small, it's still something.
2. Explore The City Like A Local. One of the non-monetary benefits of using the gig economy while you travel is that you can use these apps as a way to explore places you otherwise might not visit. It's often easy to get sucked into touristy places when you visit new cities, and while that's fine to do, I personally prefer exploring cities like a local. 
When you think about it, doing things like walking dogs or delivering food is a great way to explore parts of a city where locals live. You'll see things you didn't know were there, explore different neighborhoods that you otherwise might not have visited, and find new businesses that are more off the beaten path. And you're literally getting paid while you're exploring.
3. Get Paid For Things You're Already Doing. If you're traveling, you're probably already doing a lot of walking around and exploring as it is. Gig economy apps can be the perfect complement to your travels.
When I'm traveling, I'll often turn on different apps to see if there are any gigs I can do that are going to places that I'm already going to. Apps like Job Spotter work out really well too since you can use them to snap pictures of hiring signs in places that you're already in. If you're going to be exploring, you might as well see if there are things you can do to get paid while you do it.
4. These Gigs Can Be Fun. I've mentioned this before, but a lot of the reason I do these side hustles isn't about the money, but rather that I just find them fun to do. In a way, it turns my life into a sort of game where I'm given a little mission and then I go out and complete it. It might be weird to have fun doing these types of tasks, but I bet a lot of you reading this might find this stuff fun to do also. 
Other Strategies To Make Money While Traveling 
Travel Hacking. I started travel hacking back in 2017, and since then, I haven't had to pay for any of my flights. There's a lot that goes into travel hacking – far more than I can cover in this short section – but it's a strategy you can use to decrease your travel costs dramatically. 
Over the years, I've earned millions of points and miles by strategically opening up new credit cards every few months. All of these points have allowed me to travel for free (or almost free), which only helps to increase the income I make from doing things like renting out my house on Airbnb while I travel.
Bank Account Bonuses. Getting bank account bonuses is a little known strategy that you can use to generate significant income while you're traveling. I wrote the Ultimate Guide to Bank Account Bonuses in an earlier post, so be sure to read that post to understand how bank account bonuses work. The general idea is that banks will usually pay you money to open new bank accounts with them.
Most of the time, you'll open these bank accounts online, but there are also a lot of banks in different cities that you won't be able to open online if you don't live in that city. However, a lot of these banks will let you open them if you visit the branch and open an account in person, even if you have an out-of-state address. 
When I was in Chicago recently, I did exactly that. I was staying in the downtown area, so I decided to visit two banks that I knew were offering big sign up bonuses. It took me about 20 minutes to open each account and I didn't have any trouble opening them with my out-of-state drivers' license and address. After it's all said and done, I'll make $700 once I meet the requirements for the bonuses. That's pretty incredible – and all for an hour of my time or less. Now when I'm traveling, I'll definitely be on the lookout for easy bank account bonuses that I can grab.
Takeaways 
There are a lot of ways you can make money while traveling and this article provides some of the strategies and tactics I've used over the years. There are a lot more ways to make money, of course (for example, by freelancing or doing things like teaching English online). The stuff I do here, I think, are things that anyone can do, even without any experience. 
Over the last few years, I've done tons of stuff to make money while traveling. And since I've also become really big on travel hacking, I basically haven't paid for a flight in over two years, which makes travel even more affordable for me. 
Side hustling has a lot of benefits. And with technology the way it is today, it's possible to side hustle from basically anywhere. It's a big world out there. Don't be afraid to get exploring.