I haven't talked about credit cards and travel hacking in a while, but I recently opened a bunch of new cards and thought that an update might be worthwhile. Given the current state of the world, it does seem a little silly to talk about this topic, especially since it's looking more and more likely that very few of us are going to be traveling at all in 2020. I personally had a lot of travel planned for this year, including two international, business class trips scheduled for this summer and fall. And while I haven't canceled my flights yet, I'm working under the assumption that I won't be going on either trip.
That said, even though I'm not traveling, my credit card strategy remains the same. Regular readers of this blog know that I'm all about optimizing the things I'm already doing and one easy way to do that is to make sure that any money I spend goes on a credit card – and ideally on a credit card with a signup bonus. Doing this is the reason why I've accumulated millions of points and miles over the years and why I haven't paid for a flight or hotel since 2017.
These recent months have obviously seen a dramatic change in how I'm able to use all of these points – that is, I can't use them at all right now – but it hasn't changed the fact that I'm still doing what I can to accumulate points and miles. My hope is that I'll be able to use them in the future. And again, if I have to spend money anyway, I might as well do what I can to get something back in return.
In today's post, I'm going to do a recap of all of the cards I've opened over the past few weeks and provide a little insight into why I went for each card. I figure this might help you understand my thought process and perhaps give you some ideas if you're looking for a new card or thinking about ways to optimize your spending.
Cards I've Recently Opened
To start, I've opened up four credit cards since March – two for my wife and two for me. Getting four credit cards in a two-month span is more than I usually do, but my current circumstances make it so that getting all of these cards right now makes sense. I have two big bills coming up that will require me to spend a lot of money – hospital bills and taxes.
First, let's talk about our hospital bills. As some of you might know, my wife and I had our first child at the beginning of March and even though insurance covered the bulk of the birth, we were still left with approximately $6,000 worth of hospital bills. Luckily, we anticipated this and had set aside a good chunk of money to cover these costs. We'll put the $6,000 worth of hospital bills on our new cards and then pay the cards off with the earmarked savings.
Taxes are the second big thing that I'll need to spend money on in the next few months. I'm self-employed and do a lot of side hustles, which means that I'm responsible for paying all of my own taxes. The beauty of paying taxes yourself is that it gives you the opportunity to hit a lot of minimum spend requirements on new credit cards. It costs 1.89% to pay my taxes with a card, but it's well worth it for me since I can get back much more than that small fee. (For more info about the advantages of paying taxes with a credit card, check out my post on the topic).
Let's take a look at the four cards I've opened since March.
Chase Ink Preferred
My wife opened this card at the end of March, which, at the time, was offering 80,000 Ultimate Rewards points after spending $5,000 in three months. Because of the pandemic, Chase extended the time limit to hit the spend by an additional three months (so six months total to hit the minimum spend and earn the bonus).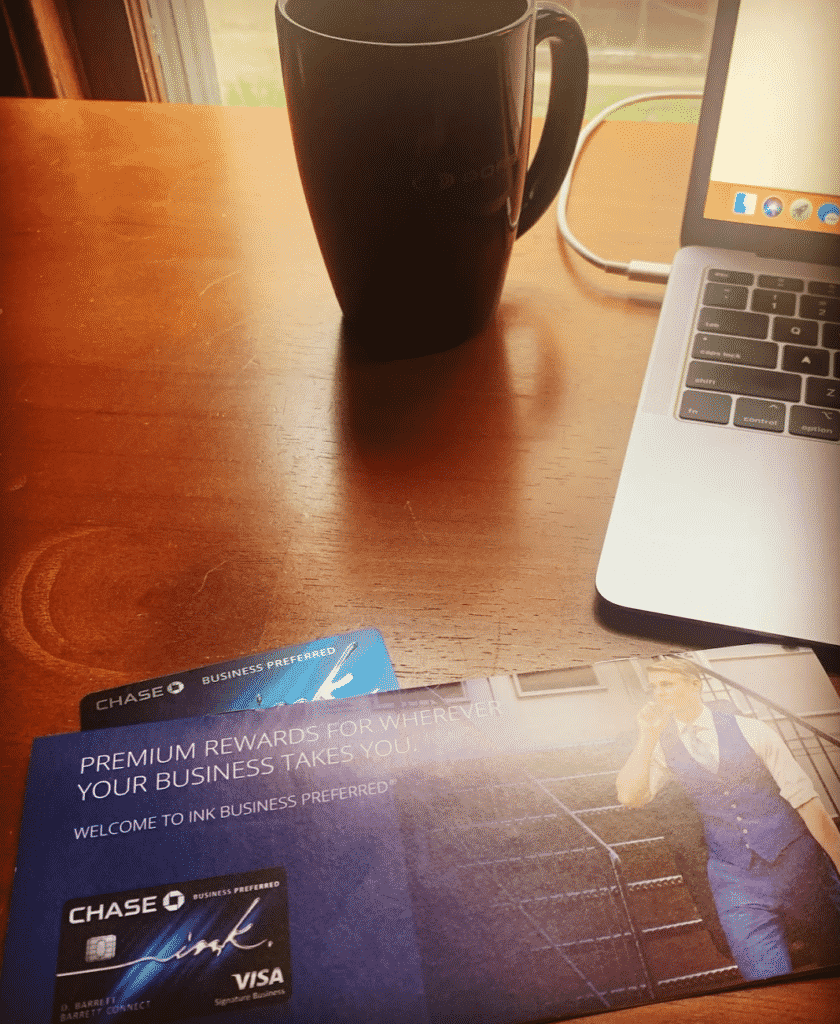 The main reason we opened this card was to take advantage of the old signup bonus offer. For a long time, the Chase Ink Preferred has been an obvious go-to card for most people because it had one of the best – if not the best – sign up bonuses available of any card. A few months ago, Chase updated the signup bonus on the Chase Ink Preferred, changing it to 100,000 Chase Ultimate Rewards points after spending $15,000. This new offer is significantly worse than the 80,000/$5,000 offer since it requires an extra $10,000 of spend for just 20,000 more points.
Luckily, Chase made it so that if you used a referral, you could still get the 80,000/$5,000 offer. Since I had no idea when the referral offer might change to match the public offer, I decided it was better to grab it while I could (and a good thing I did too because referrals stopped working recently). I ended up referring my wife using my referral link, which means we'll net 100,000 Chase Ultimate Rewards points after we hit the minimum spend requirement (80,000 for my wife + 20,000 for me as a referral bonus).
My timing for this card was also really lucky because a few weeks after we got the card, Chase dramatically tightened their business card standards. At the moment, it's essentially impossible to get Chase business cards unless you have a huge business with very high revenues (and even that might not be a guarantee anymore).
American Express Hilton Aspire
I snagged the American Express Hilton Aspire card a few weeks ago for a number of reasons. One of the reasons I got this card is because American Express is giving people six months to hit the minimum spend requirement so long as you get the card by May 31, 2020. Since I snagged the Hilton Aspire in May, I'll earn 150,000 Hilton points after spending $4,000 in six months. This won't be a problem for me.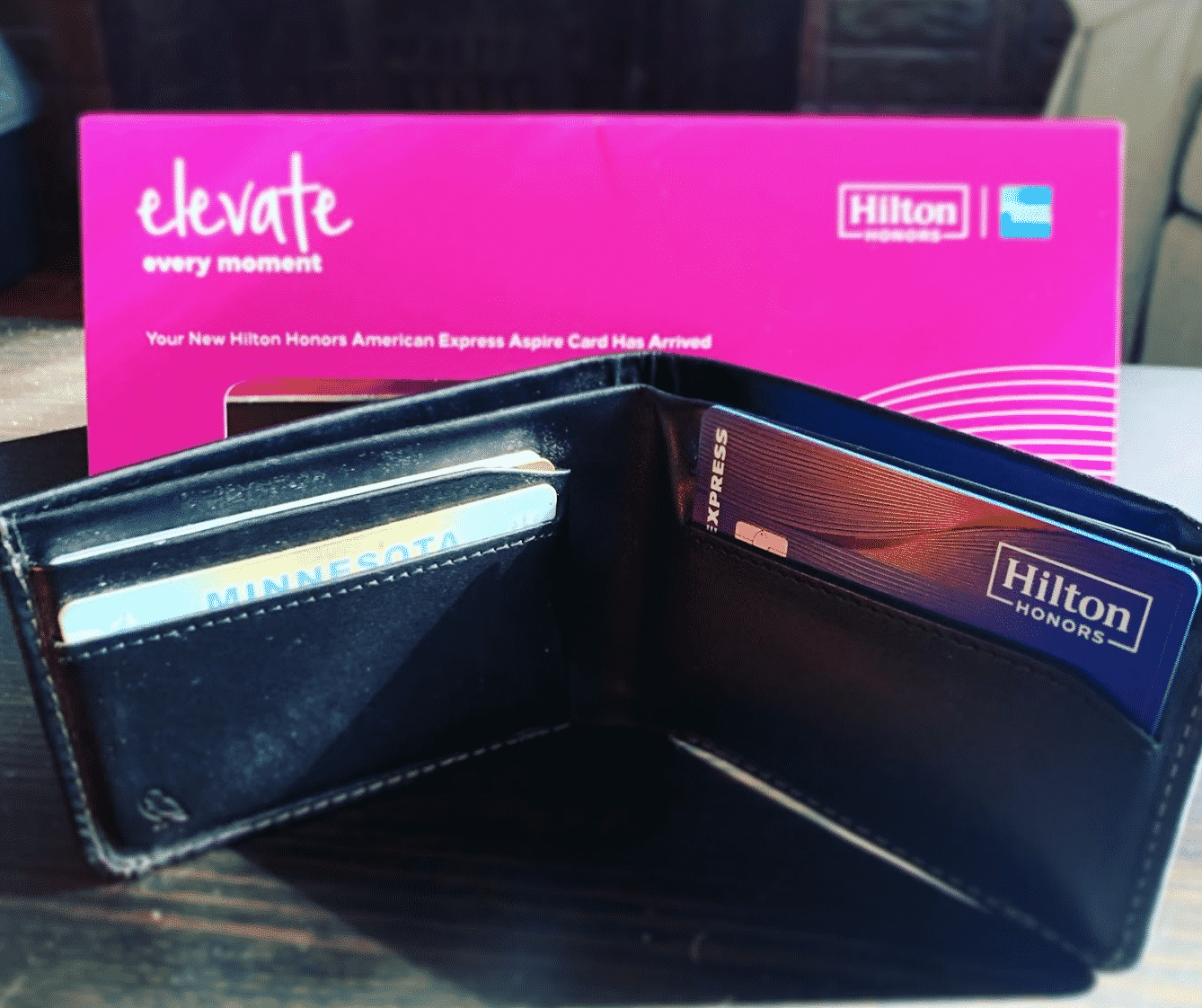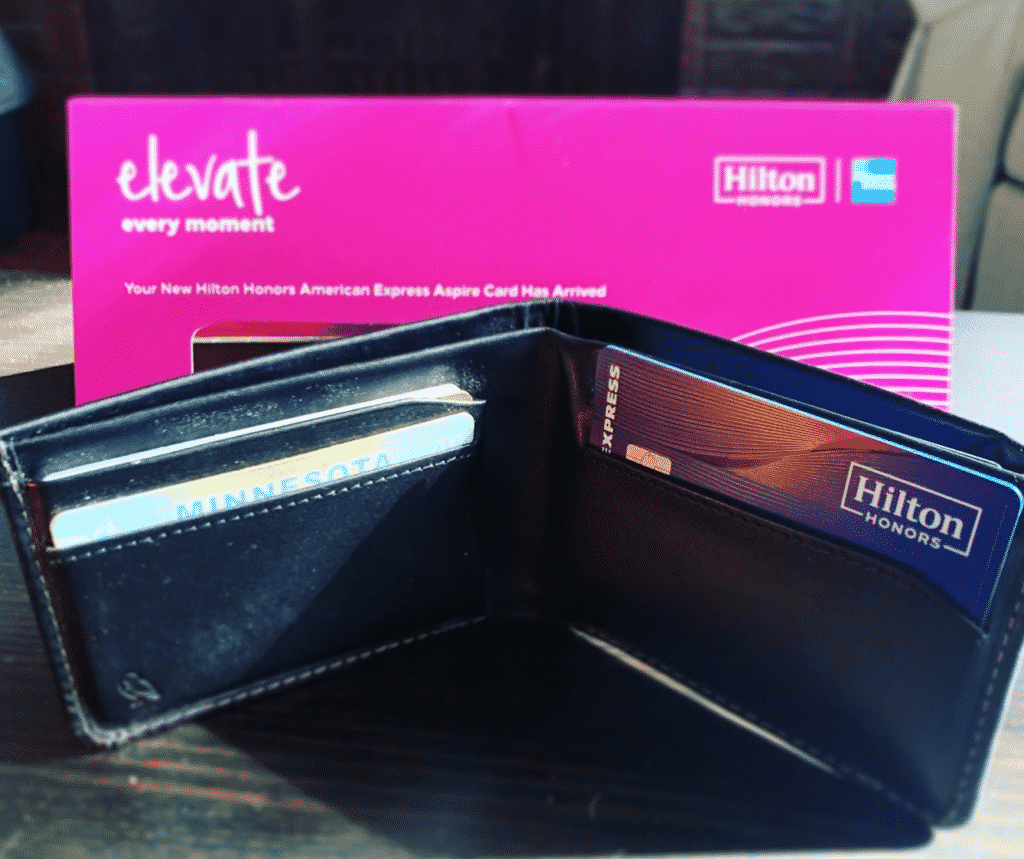 The Hilton Aspire card has a really high annual fee of $450. However, there are some benefits, including some temporary benefits, that make this card worthwhile to me. These include the following:
$250 Hilton Resort Credit. This is normally for use at certain Hilton resorts but because of the pandemic, American Express is letting people use this credit towards restaurant purchases in June, July, and August of 2020. This includes takeout and delivery as well. I'll easily spend this much on normal restaurant spending, so I value these restaurant credits at their face value of $250.
$250 Travel Incidental Credit. The American Express travel incidental credit is annoying to use, but there are ways to get value out of it. In this case, I should be able to convert it to $250 in Southwest travel vouchers.
Hilton Diamond Status. Perhaps not that useful depending on where you stay, but it has some value in that you get free breakfast and can get suite upgrades. Last year, I stayed at the Waldorf Astoria in Chicago and got upgraded to a suite because my wife had Diamond status.
Hilton Free Night Certificate. These are very valuable because they can be used at any Hilton hotel. We used two free night certificates last year at the Waldorf Astoria in Chicago. These free night certificates are usually only good for 1 year and can only be used for weekend stays, but because of the pandemic, they're now good for 2 years and can be used any day of the week.
Doing the math, my effective annual fee is really $200 after you subtract the $250 in restaurant credits. For that $200, I'll essentially get $250 worth of Southwest flight vouchers, Diamond status, and a free night at any Hilton hotel, along with the 150,000 Hilton points I'll get for meeting the minimum spending requirements. The math makes sense for me.
Note that the Hilton Aspire is a personal card, so this does count against my 5/24 count (read more about what the 5/24 rule is if you don't know what that is). I only have 1 more Chase personal card that I need to get right now, so I'm okay with taking up a 5/24 slot for this card.
If you're looking to get this card, I definitely would suggest getting it before May 31, 2020, so that you can have six months to hit the minimum spend. If you can't get it by then, you'll at least want to snag it soon enough so that you can use the $250 restaurant credit. I've included my own personal referral for the Hilton Aspire if you feel like supporting me.
American Express Business Platinum
We ended up getting this card for my wife a few days ago from the time this post is published. There are a couple of different offers out there for this card and we ended up using the referral offer of 85,000 Membership Rewards points after $20,000 of spend. Since I referred her, I'll get 20,000 Membership Rewards points, so we'll be looking at 105,000 Membership Rewards points for the spend.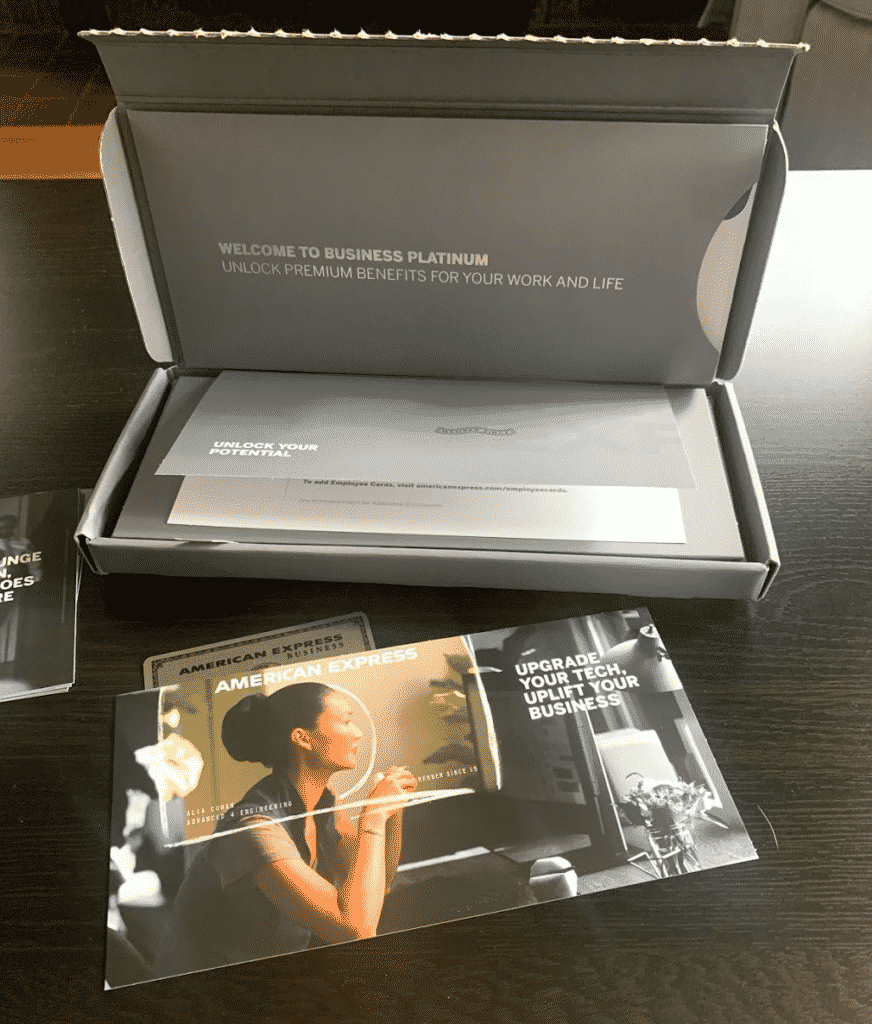 Obviously, $20,000 is a lot to spend and it's not an amount I would normally be able to hit. I'm in a unique situation right now because my wife and I have $6,000 worth of hospital bills to pay, and I can also easily pay $14,000 worth of taxes if necessary. Since we opened this card in May 2020, we also have six months to meet the minimum spend requirement, which makes this more doable for us.
As for fees, this card does carry a hefty $595 annual fee. However, once again, American Express is offering some additional benefits because of the pandemic that makes it much easier to recoup the cost of the annual fee. Specifically, it comes with the following credits for 2020:
$200 of Dell credit that you can use until the end of June 2020. Normally, this is $100 per each half of the year, but because of the pandemic, American Express added a second $100 Dell credit.
$200 of Dell credit that you can use between July and December 2020. Again, this would normally be $100, but American Express added a second $100 credit, making it $200 total for each half of the year.
$20 per month of wireless services credit until December 2020. This comes out to $140 worth of wireless credit. This is something that everyone with a phone bill can use.
$20 per month of shipping credit until December 2020. This is not that useful for a lot of people. If you're like me and sell things on eBay regularly, then you can probably figure out a use for this credit. I'll discuss another way you can use this credit further along in this section.
$200 of travel incidental credit. Like with the Hilton Aspire card, I can turn these credits into $200 worth of Southwest travel vouchers.
That's a lot of credits to use. Here's how they can be used to offset the hefty annual fee:
For the Dell credits, my strategy is to buy things on Dell and resell them, either on eBay or locally. The trick is to use cashback portals (such as Rakuten) in order to get more return on your cash. American Express also often has Amex offers that you can attach to the card in order to get 10% back or so. In the past, I've bought Nintendo Switches on the Dell website, then resold them locally for cash.
The wireless credit is basically worth its face value. Almost everyone has a phone bill that they have to pay each month anyway.
The shipping credit is likely best used if you're selling things on eBay (note that if you do this, you need to buy the postage directly through the USPS website and not through eBay). If you don't ship things, one suggestion is to buy stamps. You can do this online or go to a self-service kiosk at the post office. $140 worth of stamps isn't the best thing to have, but at least it means you'll never have to buy stamps again.
I value the Dell credits at 20% less than their face value. So, I think it's reasonable to say that I can turn $400 worth of items from Dell into $320 worth of cash. I value the wireless credit at exactly it's face value of $140 since I have to pay my phone bill anyway. Thus, $320 + $140 = $460. This makes my effective annual fee $135 ($595 – $460 = $135). For $135, I can get $140 worth of stamps plus $200 worth of Southwest travel vouchers, along with the signup bonus. That makes it well worth it for me.
I've included a referral link to the American Express Business Platinum if you think it makes sense for you. If you're going to get it, I recommend applying before May 31, 2020, so that you can have six months to hit the minimum spend. Note that as of May 25, 2020, it is possible to get the card with a 100,000 Membership Rewards offer for $10,000 in spend. This requires calling specific numbers and talking to a business agent. You'll have to search on Reddit to figure this number out, as I do not know it.
Barclays Hawaiian Airlines Business Card
The last card I've opened recently is the Barclays Hawaiian Airlines Business card, which I got for myself. I like to mix in Barclays business cards for two reasons: (1) they don't impact my 5/24 status, and (2) Barclays pulls my Transunion credit report, which is good because they're the only credit card company that seems to pull my Transunion report.
The card offers 60,000 Hawaiian Airlines miles after spending $1,000 in the first 90 days. You also get an additional 10,000 miles if you make one purchase with an employee card (I got an employee card for my wife and then I'll buy a pack of gum or something with it). The card has a $99 annual fee that isn't waived in the first year.
Unfortunately, this is a card that I sort of burned myself on – like everyone else, I'm human and mess up too. At the time I applied for this card, I thought that Hawaiian Airlines miles could be transferred to Hilton points at a rate of 1 to 1.5. Thus, my plan was to convert 70,000 Hawaiian Airlines miles into 105,000 Hilton points. Unfortunately for me, it looks like Hawaiian Airlines recently got rid of Hilton as a transfer partner. I have no idea if this is permanent or temporary, but it looks like I'm going to be stuck with 70,000 Hawaiian miles that I'll need to figure out how to use. If anyone has any suggestions, let me know!
Takeaways And Future Plans
So that's a recap of some of my recent cards, along with an explanation for why I thought they made sense for my situation. A few takeaways to think about right now:
Chase business cards have always been a big source of points for me, but unfortunately, Chase has tightened up their lending standards when it comes to their business cards. At the moment, you need to assume that you won't be approved for a Chase business card. I'm hopeful this will change once things settle down, but that could be years before that happens (or never if Chase decides they want to be more strict with their business cards).
Right now, the Hilton Aspire and the American Express Platinum and Business Platinum cards are worth considering. If you are going to get them, I'd recommend getting them before May 31, 2020, so that you have a full six months to hit the minimum spend. If you have a lot of spend that you can do in the next few months, the Business Platinum card makes a lot of sense right now given all of the extra credits currently being offered.
American Express recently implemented a 4 card rule, which means you can only have 4 active American Express credit cards at a time. If you want to get more than 4 credit cards, you'll need to close one of your active ones. The rule also allows you to have a maximum of 10 charge cards, which won't impact most people. In short, you'll need to be more strategic when it comes to American Express credit cards given this new 4-card limit.
As for future plans, I'm likely going to get the Chase Hyatt card at some point this year. It's the last good Chase personal card that I've been eyeing. My wife still has a good number of Chase cards to get as well. I'm guessing we'll be looking at the IHG card for her at some point. We'll probably grab the United card as well if a good bonus comes around.
Some people might start looking at cashback cards at this point – and for very good reason – but I'm still holding off on going exclusively for cashback cards. I do have a Wells Fargo checking account that I'm going to try to keep open for 12 months so that I can qualify to grab the Wells Fargo Business Platinum card next year. That card typically comes with a $500 cashback offer after $5,000 of spend.
I hope you enjoyed this look into how I think about which cards to get. Let me know if you have any questions or just want to share your thoughts in the comments. If you're interested in getting help with picking your own cards, feel free to fill out my free credit card consultation form and I'll give you some suggestions for your situation.