Welcome to my April 2020 Side Hustle Report, where I break down all of the side hustle income I was able to generate in April 2020.
Things have been pretty busy here in the Financial Panther household. My wife and I had a baby boy at the beginning of March, so we're still getting used to this new role we have as parents to a human baby. We've been pretty lucky so far. He started sleeping through the night very early, which means that both my wife and I have been able to get full chunks of uninterrupted sleep over the past month. We have no idea if this will continue, but we're counting our blessings! (due to my obsessive nature, I've also been reading a lot of sleep training books, so maybe that has helped us with the sleep thing as well)
April was also the first full pandemic side hustling month for me. And with everything going on, it's an excellent example of just how important it can be to have diversified streams of income. Many of my side hustles are on a complete pause. Others though have seen huge increases. I'll explain more about what's happening in today's post. 
Side Hustle Income for April 2020
Total Side Hustle Income for April 2020 = $1,972.76
As you can see from the numbers above, the side hustle income was pretty interesting this month. All of the side hustles that are based on traveling – Airbnb, Rover, and Wag – earned me absolutely no income for the month. It's easy to see why – people aren't traveling and they're working from home, which means they don't need short-term rentals or people to walk their dogs. 
But when one source of income drops, others can rise. The food delivery game, in particular, has been bananas and I ended up making the most I've ever made in a month delivering food. And remember, I do all my deliveries on a bike, which means I have basically no costs.
My own example demonstrates how much diversification can help you during tough times. Too often, we rely on one source of income, but like anything in life, there are no guarantees with anything. It's why having multiple sources of income can be so important. It doesn't even have to be anything big – just taking the step to try earning income in a lot of different ways can change your thinking. 
Let's take a more detailed look at my side hustle income in April 2020. 
Airbnb Income: $0 
I'm not renting anything on Airbnb right now because of the pandemic. I also wouldn't be comfortable doing Airbnb with a baby right now anyway. My plan for 2020 was to rent the house or spare room when we were traveling, but with most of our travel plans canceled, it means our opportunities to rent the house out are likely going to be limited in 2020. 
Interestingly, while Airbnb has been tough for most people, there has still been some opportunity out there. Airbnbs that cater to vacationers will not get any business right now. But Airbnb properties that act as short-term housing are actually staying busy. 
My brother is one of those people that is doing pretty well through this pandemic. He owns two properties in Baltimore and despite the pandemic, he's still 100% booked. He says it's because his property has never really been geared towards vacationers, but rather to people who need a place to stay for an extended period for work. In this case, his Airbnb properties are pretty close to a large hospital and as a result, he's been getting frontline workers that need a place to stay for an extended period. His rates have been lower, but he's still making money. It just goes to show that there are more opportunities out there than most of us think. 
Rover Income: $0
We didn't watch any dogs in April. At the moment, I have no bookings for May either. I have a repeat client that has booked me in June and September, but I have no idea if those bookings will stand or if they'll end up getting canceled. My guess is that a lot of Rover sitters are probably sitting on their hands right now. The beauty of the gig economy is that you have a lot of ways to diversify your income sources.
Postmates/DoorDash/Uber Eats/Amazon Flex/Grubhub Income: $1,620.36
The food delivery game was very lucrative in April as demand for food delivery has been extremely high due to the pandemic. I've never made this much before doing deliveries. And the crazy thing is I earned this much only working about 1 or 2 hours per day.
Below is a breakdown of my earnings on each delivery app in April:
Doing deliveries during a pandemic is a little bit different compared to what it's like in normal times. I wrote about my experience delivering food during a pandemic in a post last month and I highly recommend checking it out if you're interested in learning more about the logistics of food delivery during these times.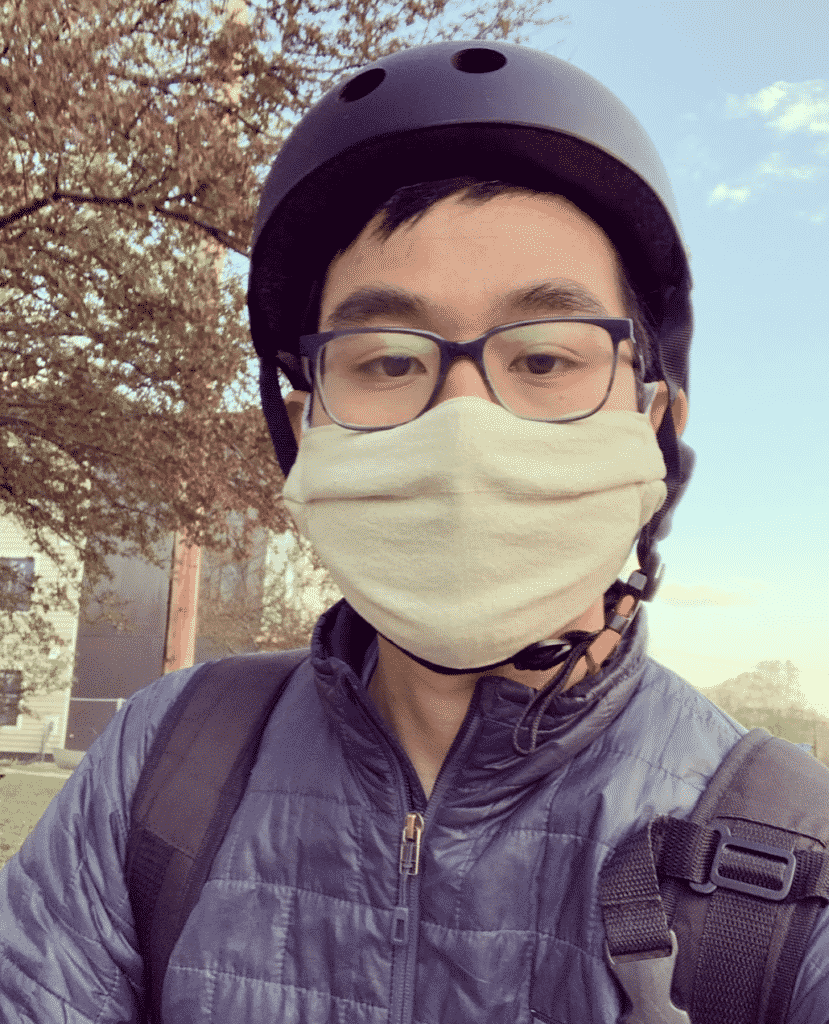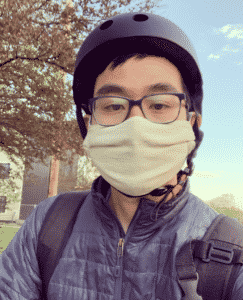 The higher demand for deliveries seems to have dramatically increased my hourly earnings. I admittedly normally don't do a good job of calculating my hourly earnings from food deliveries because I'm usually doing them while I'm doing something else (i.e. commuting somewhere, getting exercise, running errands, etc). This month, however, I specifically took an hour or two per day to do deliveries, with the goal of making about $33 per day. My rationale was that I wanted to make $1,000 for the month, so $33.33 per day times 30 days = $1,000. 
I ended up crushing my $1,000 goal by a lot. My calculations showed that I never went below $30 per hour, and most of the time, I was in the $40 to $50 per hour range. I had one night where I made $78 per hour. It's unlikely that I could sustain such high hourly earnings if I stretched out my working time longer, but right now, with the way I use these delivery apps, I can basically make $1,000 or more per month just by working about an hour per day at strategic times.
Note: I have a Ring Video Doorbell, so calculating my time spent working is pretty easy – I all I do is look at when I left my house and when I returned.
I'm not sure whether these high earnings are unique to my market or because of my own skill in doing deliveries. I know that I'm definitely better than most people at doing deliveries because of my experience and because I'm very good at stacking multiple deliveries between different apps, which dramatically increases my earnings as well. May is also looking like a very high earning month. It's getting to the point where I'm disappointed if I don't hit $40 per hour. That's pretty crazy to think about. 
Another note is that that I've been using my ebike to do deliveries, which has made my delivery speed much higher (I average about 20mph on this bike). If you're on the fence about getting an ebike, my advice is to get one. If you wanted to, you could pay for it just by doing deliveries with it. 
Wag Income: $0
I didn't do any Wag walks in April and I doubt I'll do any for the foreseeable future. My Wag app is currently not sending me many walk requests and when I do get a request that I'd be willing to do, I never get assigned to it. I'm not too worried about Wag at the moment – it's never really been that lucrative for me. I found much more use for it when I had a normal office job and it's more useful when I'm traveling and looking to explore a new city on foot.
Shipt/Instacart Income: $20.24 
Like with food deliveries, grocery deliveries are in high demand right now and I could do these all day if I wanted to. I tend not to do grocery deliveries very much however because I'm not that comfortable being in a grocery store for extended periods of time. It's up to you to decide whether the grocery delivery game makes sense for your situation. 
For April, I only did two grocery deliveries. One of my deliveries was a Shipt delivery that paid me $9.19. I was on my way to pick up some stuff from my sister-in-law's house and saw that this Shipt order was going to a house just a block away from her. Since it wasn't very big, I decided to grab it just because it was on my way. 
The other order was an Instacart delivery-only order. This one only required me to go into the grocery store and pick up the already bagged groceries. The delivery paid $11.05 and was worth my time since I only had to walk into the store and grab the bags of groceries from the counter. I did the delivery on my bike as well, so I had no fuel costs. 
Trash/Flipping Income: $152.35 
Being quarantined has made me much more aware of all of the stuff I own. Too often, we get into the habit of just letting stuff surround us without thinking about why it's there in the first place. Over the past month, I've been doing my best at getting rid of stuff I no longer use and listing it up for sale on Ebay. As a bonus, it's also allowed me to bring in a little bit of extra income, which can be very helpful at a time like this. 
This category of income for April can be broken down into the following (this is revenue after any selling fees): 
Stuff That I Don't Need: $141.57
Flipping/Reselling: $10.78
It's pretty surprising what type of stuff will sell. As an example, I found an old wallet in a drawer that I got for free from Simple Bank back in 2017 or 2018. I never ended up using this wallet and it's just sat in my drawer for years. Most people would probably throw this type of item in the trash, but I figured that it might actually sell if listed on Ebay. I ended up getting it sold within a few days for $15. It's not a ton of money obviously, but it's essentially junk in my house that I turned into cash – not much different then if I found $15 sitting in a drawer.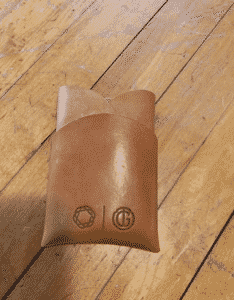 My advice if you're stuck at home and looking for something to do is to go through your house and really think about why you have certain things. Make it a point to discard stuff in your house. You likely have thousands of dollars worth of junk sitting in your house. Not only can you get rid of it and bring a little more peace to your space, but you can also make some money as well. 
Job Spotter Income: $0.30
Unfortunately, Job Spotter is done – the app shut down last month, ostensibly because of the Covid pandemic. I managed to make 30 cents before the app closed down for good. It was fun while it lasted. And this is why I tell people to jump on apps sooner, rather than later. You never know how long they'll be around. 
WeGoLook Income: $141
WeGoLook was a big earner in April. My looks this month included the following:
A few vehicle inspections (i.e. taking photos of a car that was involved in an accident);
Exterior photos of houses; 
Photos of vacant land; 
A gig where I had to take 35 photos of exterior locations downtown.
In terms of gig economy apps that work well in a pandemic, WeGoLook is up there. A lot of the gigs have no human interaction at all. And the ones that do require human contact can often be done outside without getting near anyone (for example, vehicle inspection gigs just require me to have the person point out where their car is and unlock their door so I can snap a photo of the interior). 
WeGoLook isn't consistent enough to make it more than the occasional side hustle, but it's worth having in your side hustle toolbox, especially because of how well it works during a pandemic. 
Google Opinion Rewards/1Q/Surveys On The Go Income: $5.51
My survey apps continue to work out well and are worth having because of how little time they take. Below is a breakdown of my earnings with each short survey app in April: 
I didn't earn enough to cash out from Surveys On The Go in April, but I'll have enough to cash out in May (you have to reach $10 to cash out on that app). The other apps were pretty standard. 1Q has been really good lately for whatever reason. Google Opinion Rewards has been slower than normal – I'm not sure if it's because I'm not going downtown as often or if the surveys are just fewer now because of the pandemic.
Secret Shopping Income: $33 (Plus Some Free Food)
There was no secret shopping in April since all of my shops were canceled due to the pandemic. My earnings for the month came from secret shops that I did in March before the pandemic broke out. I always get paid a month later, so that's why it's reflected in my April side hustle report. 
I'm not sure what the future is for secret shopping. Restaurants are not going to be back to normal for a long time and my guess is they're not going to be able to afford to pay for secret shoppers until things go back to normal (if they ever do).
And that concludes the April 2020 Side Hustle Report!
After a slow March, April came roaring back on the side hustle front. The delivery game is so strong right now that I'm basically able to create my own Andrew Yang, $1,000 per month stimulus check just by working an hour per day. Right now, I don't see this changing for some time and I suspect that at least given how I do deliveries, I'll be able to keep this pace up potentially through the summer. 
The lesson you can take away from this side hustle report is that there is opportunity out there if you are in a position to take advantage of it. I'm busier than I've ever been with a newborn infant. Even without much time, I'm still able to bring in some extra income. I have a huge emergency fund to cover me during this period, but if I can continue to bring in some solid income, I might never even have to tap into it. 
If you have any questions or comments, feel free to leave them below.