When I look back at my college years, it often occurs to me that I probably should have tried graduating college early. 
I've always been a bit of an over-achiever. When I was in high school, I took every AP class that I could manage, ending up with 8 AP classes over the course of my high school career. This resulted in me entering my freshman year of college with 30 credits – enough to technically make me a sophomore on my first day of class.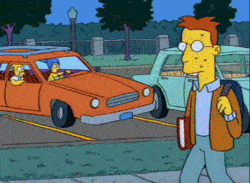 Entering college with all of those credits meant that I could have some really easy semesters. I remember one semester where I only took 3 classes for 12 total credits, the minimum number of credits I could take to still be considered a full-time student. My schedule was super easy also, as I only had classes on Tuesday and Thursday. This meant that every week was a 4-day weekend, not to mention the random day off I had in the middle of the week.
I wish I could say I was productive with all of that free time, but alas, I wasn't. Instead, I spent all of that extra time goofing off, doing things like playing video games or sleeping. If the gig economy had existed back then, I probably would have been doing that kind of stuff. Or, if I had understood the scope of the internet more, I probably could have tried to start something online.
Towards the end of my sophomore year, I had more than enough credits that I definitely could have graduated a year early without having to do anything too crazy. My mom thought it'd be a good idea as well for me to graduate early, mainly because it would save her from having to pay for another year of tuition. Ultimately though, I decided to take the slow and easy route through college, taking a pretty light course load each semester and graduating in four years like everyone else. 
I don't regret taking my time to get through college – it was one of the formative events of my life and the experience of college and being away from home is something I wouldn't trade for anything. With the benefit of a decade of hindsight, though, I think I probably could have benefited quite a bit from graduating early – not just from a financial standpoint, but from a personal development standpoint as well.
Why I Should Have Graduated College Early 
Here are some reasons why I think I should have graduated from college early: 
1. It would have saved me a lot of money. The most obvious benefit is that graduating from college early would have been a financially smarter thing to do. I went to a state school, so the tuition wasn't that bad, but it still wasn't cheap either. Back then, I think tuition was in the neighborhood of $9k to $10k per year. My rent was about $400 per month, so all together, a year of school was about $15k to $20k per year. 
Admittedly, I was privileged enough to have parents that were able to pay my tuition and rent for me. That's part of the reason why the money thing wasn't really an important factor for me. I had a disconnect between school and what it actually cost to go to school. When I went off to law school, I had to pay the tuition myself, which made me work a lot harder. 
Today, the financial benefits of graduating college early are obviously much more pronounced. Data shows that the average yearly tuition at a private school is a little over $41,000. For state schools, it's a little less, about $11,000 for in-state tuition and $27,000 for out-of-state tuition (source: US News). That's a lot of money you can save if you graduate early. And if I had graduated early back in 2008, I could have saved my parents $9k to $10k, which they'd probably have appreciated. 
2. It would have helped me with personal development. I think one issue I had with college is that I was just a little too comfortable. I had my group of friends, lived in a house with all of them, and basically did the same thing every weekend. My issue looking back is that I never really stepped out of my comfort zone, which is probably why the idea of staying in school for the full 4 years appealed to me.
A year out of school might have forced me to grow more as a person – maybe learn new skills that I didn't have or meet a group of people that I didn't know. It would have definitely required me to get a job or do something to earn money, which would have been helpful on a personal development front.
Another benefit might have been to get a year to really think about what I wanted to do with my future. When I graduated from college in 2009, I felt like I was in a major rush to get my life started. If I had graduated early though, maybe that pressure would have been less intense. All of my friends would still have been in school and I could've taken the time to slow down a little bit. At a minimum, it would've given me an entire year to study for the LSAT or GRE or think about any other grad school program.
3. Maybe I would have learned about money sooner. One issue with my college years is that I really had no understanding of how money worked. My parents were paying for my tuition and rent, so I had a real disconnect with how much stuff cost and how to manage money. I suspect that a lot of college students have this same issue, especially when they have parents that are supporting them.
I point this out a lot, but when I was in law school, I never skipped any classes. In college, I skipped classes all the time. The difference is that I was paying for law school myself. Someone else was paying for college. 
If I had graduated early, I probably would have had to get a job and start paying my own rent. I started to learn about money when I got my first job as a lawyer, mainly because I was making good money and I had bills and student loans to pay. Maybe some interaction with paying bills and living on my own would have gotten me into the money space earlier?
4. Maybe I would have traveled. For about 10 years, I really didn't have much of a travel bug at all. It's interesting because I did a lot of international travel when I was a kid, but for some reason, once we stopped going on family vacations, I just stopped traveling. My brother did the exact opposite, doing a study abroad program in China for a year, then living in China for 5 years after graduating from college. 
It wasn't until I learned about travel hacking that I started to get the travel bug again. These days, traveling is a little bit harder compared to what it would have been like as a 21-year old. But with a year off and no school, maybe I would have just picked up my bags and gone somewhere.
5. Maybe I would have expanded outside of my college bubble. One thing that happens when you're in college is that you can get stuck in a sort of college bubble. When I graduated from college and moved back home, I ended up expanding to some different friend groups, mainly young, urban professionals that really changed how I viewed the world. When I think about some of the big developments in my house, that year that I was living at home between college and law school was really formative for me.
Would the same thing have happened if I had graduated early? I don't know, but I suspect I probably would have started expanding outside of the college world sooner.
What I Should Have Done After Graduating
In retrospect, I could have had the best of all worlds by graduating a year early and simply getting a job on campus. On the financial front, it would have saved my parents $9k to $10k of tuition, which they would have definitely appreciated. 
Graduating college early wouldn't necessarily have meant that I would have to leave college. I could have easily stayed on campus and continued living with my roommates for their senior year. During that time, I probably could have snagged a job doing something (not a good job or anything, but I probably could have found something).
My rent was only about $400 per month and I probably didn't spend more than $500 or $1,000 per month on anything else. It wouldn't have been hard for me to get a job that could cover my bills. 
Should You Consider Graduating College Early? 
Whether you should graduate early is going to depend on a lot of circumstances that are personal to you. For me, with the benefit of hindsight, I think it would have made sense for me to graduate early.
Obviously, there are financial benefits to graduating early if you can do it. We know that a year of tuition is expensive in most places, so saving that year of tuition can be huge.
Graduating college early I think also has some personal development benefits that we don't often think about. Just getting a little time to slow down and think about what you want to do is helpful. Again, this is going to be unique to everyone. For me, I think graduating early would have done a lot to help me discover who I am.
Yes, there's value in the experience of being a student. But I think I could have still kept the student experience simply by graduating a year early and then staying on campus and finding a job. Things wouldn't really wouldn't have been that different other than that I wouldn't be going to classes. And maybe it would have helped me to start thinking outside the box a little sooner.