If you want to change your location on DoorDash, this article will show you how to do it. 
Changing your location on DoorDash could mean one of two things. The first has to do with changing where you work in your city. DoorDash divides every city into different zones. You can think of zones as similar to a neighborhood in your city. When you start dashing in a specific location on DoorDash, you'll get orders in that zone. For the most part, your deliveries will stay in the zone you started in, although orders can sometimes take you outside of your zone too.
Here's an example of how the zones are divided in my home city of Minneapolis: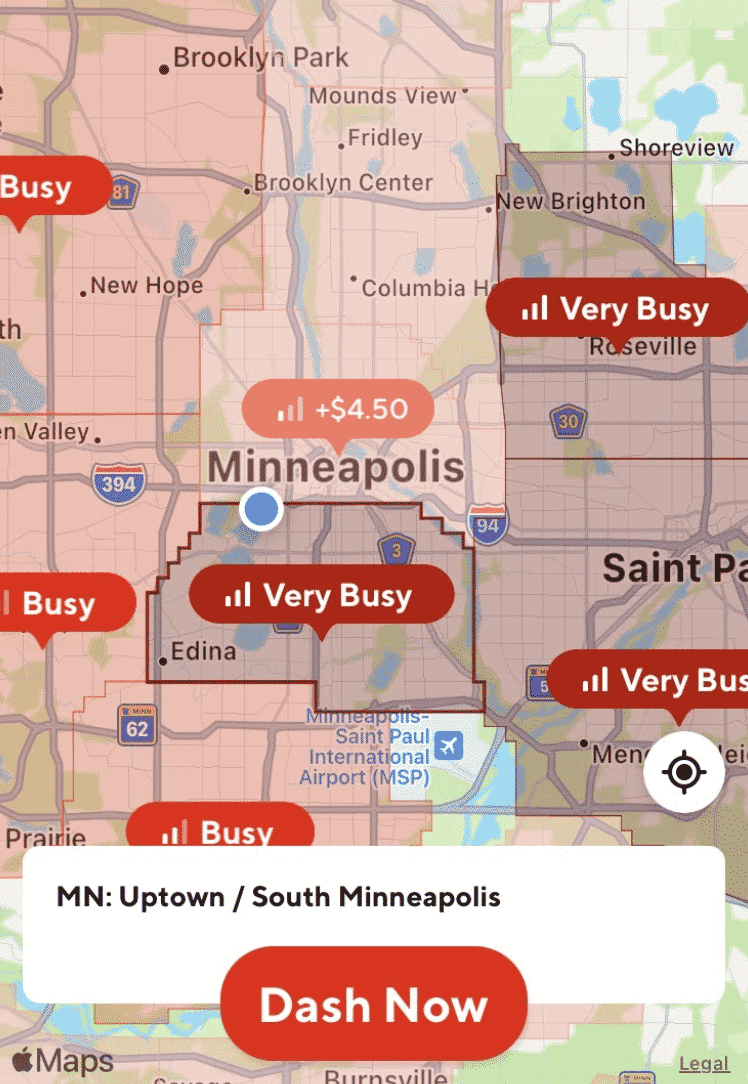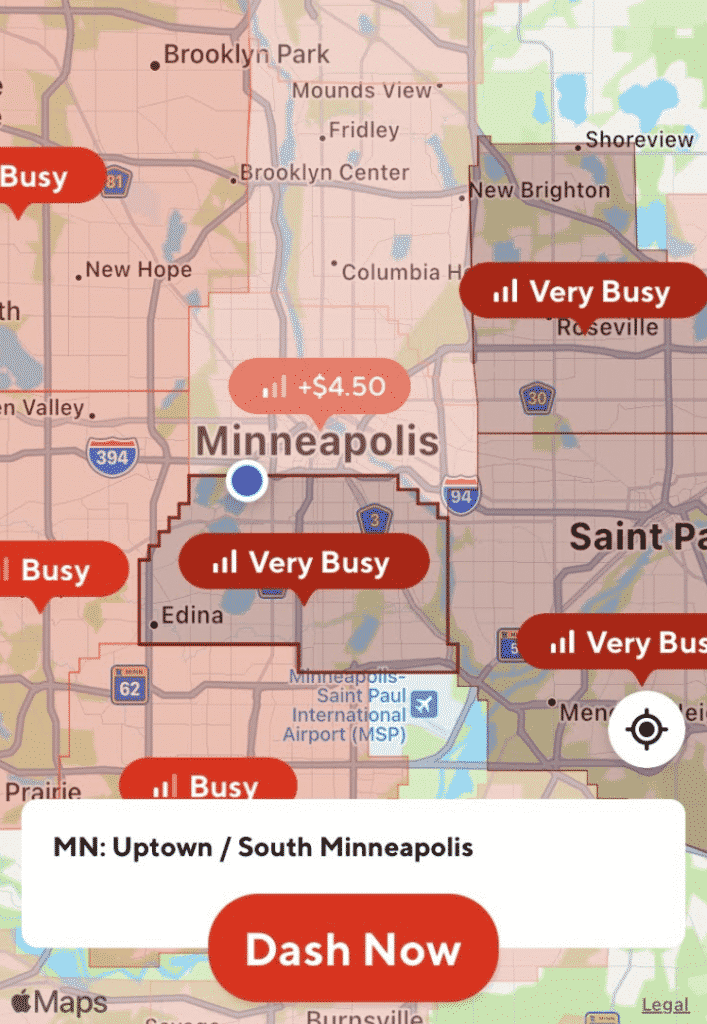 How To Change Your Location On DoorDash 
It's easy to change your location on DoorDash. Here's how you do it. 
Log into the Dasher app. Once logged in, you'll see a map of your area and all of the different zones in your city.
If the location you want to dash in is available, you'll see a button that says "Dash Now."
If you're not in the zone you want to dash in, you can click your desired zone and click "Dash Along The Way." When you do this, DoorDash will have you in the system and once you get into the zone, you'll automatically start getting delivery requests. 
When you click Dash Now or Dash Along The Way, you'll have to select how long you want to dash for. You can end your dash anytime you want, so feel free to select any length of time you want for your Dash.
That's it! If you're in your zone and have clicked Dash Now, then you'll start receiving orders. If you selected a different zone and clicked Dash Along The Way, you'll start receiving orders once you enter the zone.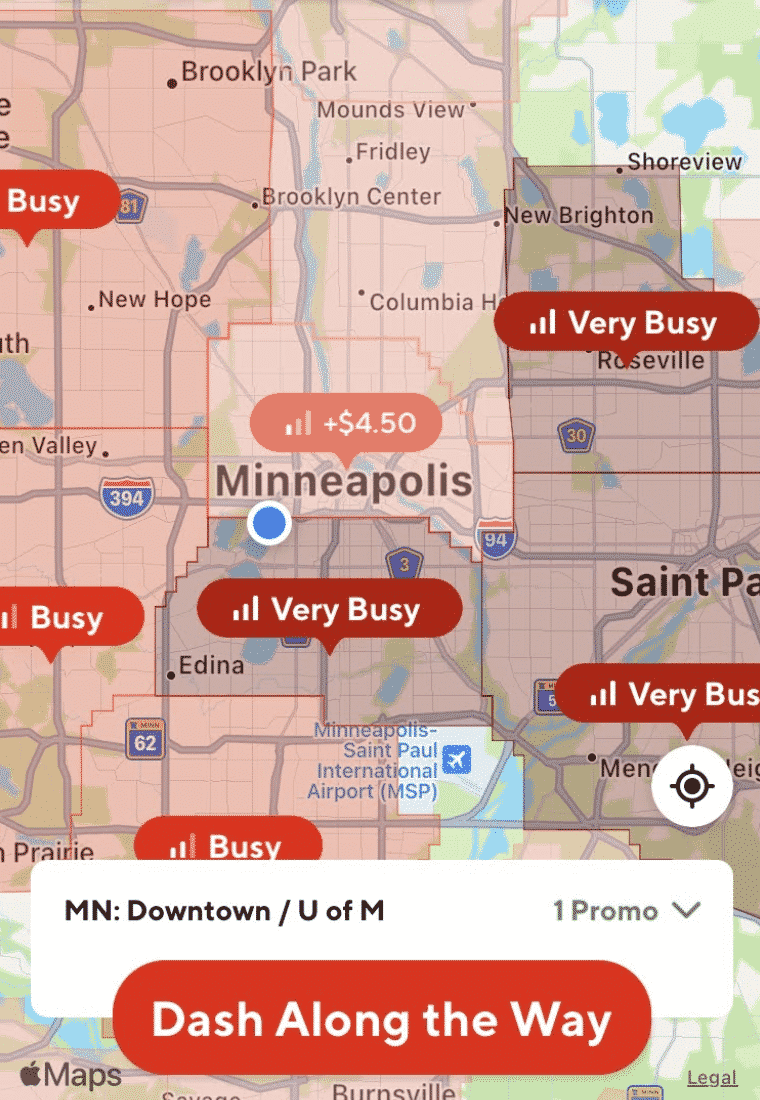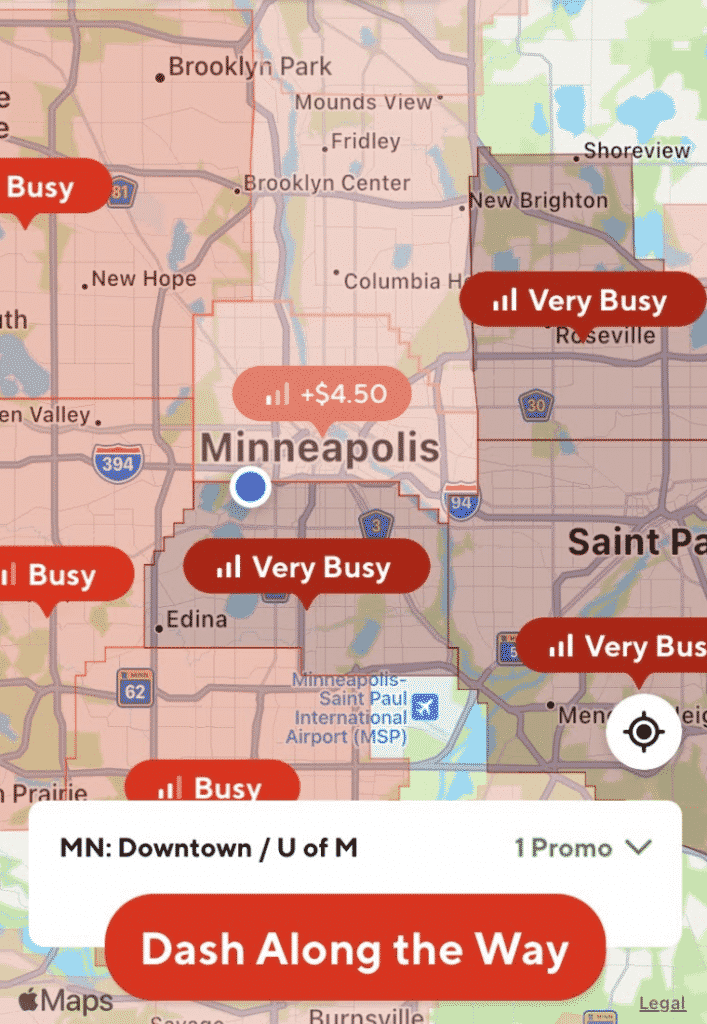 Note that if you can't click Dash Now or Dash Along The Way, that means the location already has enough Dashers working or there aren't enough orders available in that zone. In that case, you can click Schedule Dash and reserve a time in the future to start dashing.
For the most part, I'm always able to click Dash Now in my city and I've only very rarely had to schedule a dash in advance. 
Why Can't I Change My Location On DoorDash? 
If you can't change your location on DoorDash, it's likely because of one of the following reasons: 
There are too many Dashers currently working, so you can't log into your desired location. If that happens, pick a different zone in your city or wait until the app lets you select the zone you want.
DoorDash doesn't operate in the city that you are in.
You're not in your home country, so you can't Dash. Unfortunately, DoorDash doesn't let you work while you're abroad. 
The DoorDash app is down. DoorDash is notorious for having technical issues, so it's possible the DoorDash app is down. These issues typically resolve themselves in a few hours.
Changing Your DoorDash Location To Another City  
The second way you might be thinking about changing your location is if you want to do DoorDash while you're in another city. The nice thing is that DoorDash allows you to work in any city where it operates. Since DoorDash operates in hundreds of markets, it's likely available wherever you happen to be.
I've done deliveries with DoorDash in multiple different cities in the US, including major markets like New York, Chicago, and Washington DC, and smaller markets like Indianapolis and Madison. I find it's a great way to explore a new city and get paid while at the same time.
To change your location to another city, simply log into the DoorDash app, click an available zone in the city you're in, and click Dash Now. You don't have to contact DoorDash or formally switch the city to a new one. It'll just see your location and let you start dashing (assuming there are available slots).
Conclusion
DoorDash is a great way to earn extra income. Hopefully, this post shows you just how easy it is to change your location on DoorDash. 
If you're interested in a more detailed look at DoorDash, be sure to check out this post I wrote: DoorDash Dasher: What It's Like Delivering For DoorDash. 
I also have a post on DoorDash hotspots that you may want to check out for more information.