If you read through enough personal finance blogs, at some point you'll probably stumble across someone writing about the "secret" retirement account known as the Health Savings Account ("HSA"). For those of us who are entrenched in the personal finance world, the HSA really isn't all that much of a secret. Most of us who are into this money stuff know that it's a pretty advantageous savings vehicle.
The thing that I think doesn't get pointed out enough is how perfect the HSA is for millennials. By giving yourself access to an HSA, you get two awesome things. You gain an extra tax-advantaged account that can really help you maximize your savings. And you lower your monthly health insurance premiums at a time in your life when you probably have very low healthcare costs.
I wish I'd known about the HSA back when I started my first job. I remember sitting down in a room and filling out all my work forms. Most people at my firm (me included), had no idea what an HSA was. Because I'd never even heard of that type of account, I ended up just picking the normal health insurance plan that the majority of people at my firm pick.
We here at Financial Panther know that doing things normally isn't always the way to go. The HR person probably didn't think about the fact that a pretty healthy 26-year old isn't the type of person that's going to have a huge need for high-end health insurance. Had I known better, I would've gone with a High Deductible Health Plan ("HDHP"), instead of the normal health insurance option.
By not understanding my choices, I ended up basically spending two years paying health insurance premiums that I didn't really need to pay. And I lost quite a bit in tax-advantaged savings that I could have had.
What Is An HSA?
The basics of an HSA are pretty simple. At its core, an HSA is a tax-advantaged account just like an IRA or a 401(k). Money gets deposited into the account pre-tax just like with any other tax-advantaged account. While it's in the account, it can grow tax-free as well.
The beauty of the HSA comes when you withdraw your money. If you use the money for qualified healthcare expenses, you get to take that money out tax-free. As far as I can tell, it's the only triple tax-advantaged account out there, meaning that you could potentially pay no taxes on your contributions at all, although depending on which state you live in, your 529 could serve as a triple tax-advantaged account for state taxes.
Here's the catch, though – an HSA is only available to you if you're signed up for an HDHP. So what is an HDHP? There's a boring definition for it that you (and I) probably won't remember. My advice – talk to your employer and find out if any of your health insurance options are an HDHP and if so, whether it qualifies you to contribute to an HSA. Most employers will be able to give you this information.
The fact that an HSA is only available in certain circumstances is why picking the right health insurance option at your job is so important. If you pick the wrong plan like I initially did, you lose out on the option to contribute to an HSA and you'll end up paying more for health insurance compared to what you might really need. And the thing about health insurance is you can't just change it anytime. You generally can only change your health insurance plan during the open enrollment period, so you need to make sure you pick the right one for you.
Use An HSA And Get As Much Tax-Advantaged Space As Possible
I'm a big believer in maximizing your tax-advantaged space.  It's why I think picking up a side hustle and using a Solo 401(k) is awesome since you can get yourself more tax-advantaged space to save.
Your typical person will probably only give themselves access to two tax-advantaged accounts – a normal 401(k) and an IRA or Roth IRA.  As of 2021, you can put away $19,000 into a 401(k) and $6,000 into an IRA or Roth IRA.  That's good for $25,000 per year of tax-advantaged savings.
But, if you sign up for an HDHP, you give yourself access to another $3,600 per year of tax-advantaged savings (as of 2021). This means that signing up for an HDHP increases your tax-advantaged space by a little over 14%. If you think about it over the long term, that extra savings could easily add up to an extra $400,000 or more, depending on the time frame.
The HSA also has another interesting feature. The IRS doesn't require you to pay for healthcare expenses in the same year that you incur them, which means you can pay for your healthcare expenses out of pocket, then reimburse yourself from your HSA contributions years later. This allows your money to grow tax-free for an extended period of time. Once you hit 65 years old, you can withdraw any of your HSA contributions just as if it were a normal IRA. And any health care expenses you incurred over the previous decades still come out of your HSA, tax-free.
The HSA (And HDHP) Is Made For Millennials
There's a reason why I think the HSA (and the HDHP that you need in order to get the HSA) is designed for millennials. If you're like most millennials, you probably aren't a heavy user of health care. Since I started working in 2013, I've been to the doctor fewer than two times. I know, I should probably be going more often, but I'm just lazy.
Laziness aside, though, the main reason I don't go to the doctor very often is that I'm generally healthy. My guess is that most millennials reading this are probably pretty healthy too. When I made the switch to an HDHP, my monthly premiums dropped by half! Sure, I'd be on the hook for more of the deductible, but since I keep a large emergency fund and rarely need to go to the doctor, it doesn't make much sense for me to pay more for health insurance that I'm probably not going to use. Why not save that money and give me more tax-advantaged space to use?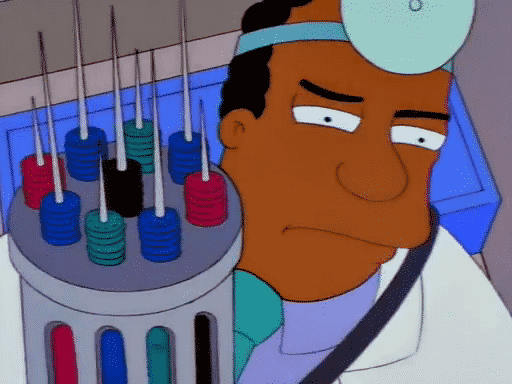 Going with an HDHP (and gaining access to an HSA) might not be for everyone. If you are a heavy user of healthcare, you might want to stick with a beefier health insurance option.
But if you're a millennial in good health, you're probably not the type that's spending a ton on healthcare. My guess is that you'll get much more benefit by going with an HDHP and contributing the money you save on premiums towards your HSA. 
For an additional resource, I found this great website, HSA List, which provides a list of everything that is and is not an HSA eligible expense. Of course, be sure to check with your own tax professional, but this is a great list that's worth saving as a reference.
To my fellow millennials, did you know about the HSA when you started your first job? Do you spend very much on healthcare costs?