I'm often met with what I can only say is "bemusement" when fellow attorneys see me biking to get from place to place. Even after 7 months at my new job, the executive director of my organization still asks me every time he sees me whether I biked into work that day. Admittedly, biking is a weird thing for a lawyer to do. Most people don't bike as a mode of transportation, least of all, "big shot" lawyers.
Besides the way I choose to move around a city, I've also noticed that there seems to be an expectation about where a young lawyer is supposed to live in a city. I was reminded of this fact at a recent board meeting that was being held at my old law school. It's a pretty young board – most of us are between 3 and 7 years out of school, so not that far removed from the student life. A lot of the board members are also fellow classmates of mine, and before our meeting, we got to talking about the nostalgia of being back on campus. Many noted that they hadn't been back on campus in years.
For me, being on campus was completely normal. I live in a college neighborhood, a little less than a mile from campus, and I bike or walk through campus every single day. When I first moved here, I wasn't super excited about it. But I've since grown to love the neighborhood. I feel like there's an energy that you get from living around students. Not to mention the financial benefits I get from living here.
When I explained this fact, I was met with the same "bemusement" that comes when people see or hear that I bike to work. Really? A young attorney and dentist living in a college neighborhood? How interesting (read -what a weird thing to do).
The Traditional Path People Take When Choosing Where To Live 
There's a normal path I see a lot of attorneys and other professionals take when choosing where they live. Many start off living near campus, in primarily lower-cost, student-centric neighborhoods. This makes sense – school (especially law school) is tough, so you want to be close to class.
After graduation, a lot of young attorneys moved out of those student neighborhoods and into luxury apartments in trendy neighborhoods populated by other young professionals. Indeed, every person in my starting associate class followed this path. After a few years of practice, most young attorneys seem to buy an expensive house in an expensive neighborhood for "adults." Now that I'm 5 years out of law school, a lot of my fellow attorneys are starting to take this path, trading away the downtown luxury apartment for a nice house in an expensive, residential neighborhood.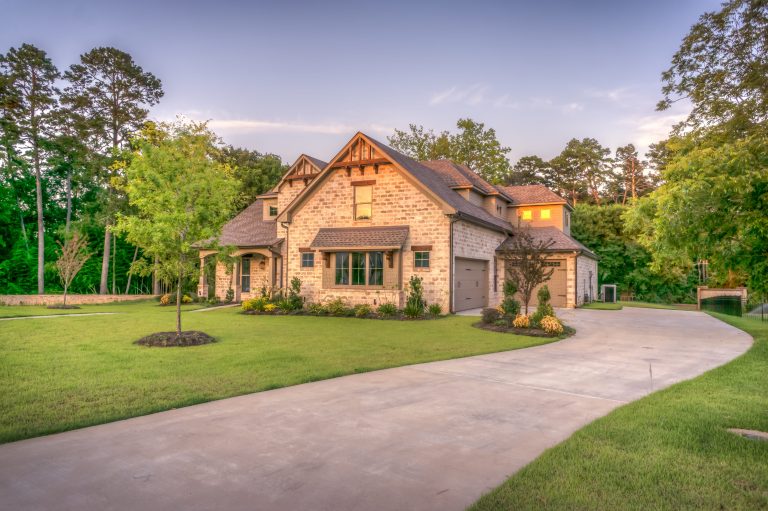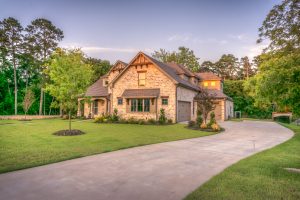 But why is this the path that people are supposed to take? Sure, I can think of some reasons. Schools are probably the main factor – but then again, I see a lot of older people sending their kids to private schools that aren't in those neighborhoods, so that doesn't always explain the reason to live in a particular place. Proximity isn't the case either – if anything, most of these neighborhoods are farther away from work.
When I think about it, it seems like the main reason people choose where they live in a city is that that's just where they think they're supposed to live. College neighborhoods are for college kids. Cool, expensive neighborhoods are for young professionals. Expensive, quieter neighborhoods are for people who've graduated beyond the hip, apartment living. But there's nothing that says those neighborhoods are limited to those demographics. 
Advantages of Living in a College Neighborhood
I've never thought about where I live as particularly weird, but I guess when you compare it to the traditional path most lawyers and other young professionals take, it is kind of weird. But, like with a lot of things in life, there are a lot of advantages when you choose to stray outside of the traditional path.
As I've thought about it more, the fact that my wife and I live in a college neighborhood gives us advantages that I think are helping to keep us on the path towards financial independence. You could think of it as "neighborhood arbitrage."
Some of these advantages include:
Less Pressure to Keep Up with the Joneses. The great thing about living in a college neighborhood is that you don't have a lot of pressure to keep up with others. College kids aren't flashy, especially when it comes to their housing. You don't feel like you need to spend money building a new addition to your house or hire gardeners to give you that perfectly manicured lawn.
A Sense of Humbleness. A bit of an offshoot of the point above, but you develop a sort of humbleness when you're living in a neighborhood that isn't considered the fancy neighborhood. When you're humble, you're much more likely to be satisfied with what you have and far less likely to succumb to lifestyle inflation.
A High Prevalence of Non-Motorized Modes of Transport. Perhaps my favorite thing about living in a college neighborhood is not feeling a ton of pressure to have a car. I think that whether you bike as a mode of transportation often comes down to just how normal it feels. The less normal it is, the less likely you'll do it. But in a college neighborhood, I'd argue that biking is the primary way most people get around, which makes biking places much easier (and more normal) to do. Even better, college kids are the masters of using other forms of non-motorized transit. I see people skateboarding to class in the morning and don't even think twice about it. Imagine how weird it would look to see someone skateboarding to work in a rich neighborhood. 
Density. A heavy reliance on non-motorized modes of transport means that density happens by necessity. College neighborhoods are dense – which means that you can get around just by walking or biking. I think density is good for neighborhoods, and in college neighborhoods, you seem to get a lot less backlash against increased density. A lot of the reason people pick trendy neighborhoods is because they're marketed as walking friendly. If that's your criteria, college neighborhoods have that in spades.
Easy To Turn Into An Investment Property. Something I've recently realized is that, if we ever do move, turning our house into a rental property is pretty easy to do. We're pretty much guaranteed to find a renter if we want one. The risk of unpaid rent is probably less too when you consider that a college house rents to 4 or 5 people, each on the hook for the rent. Add in parents as co-signers and that's 8 to 10 people that are responsible for paying rent.
Buck The Trend – Think About Where You Live
Ultimately, I think a lot of people end up in their neighborhood simply because that's where they think they're supposed to live. Instead of just doing what you think you're supposed to do, I recommend taking a little bit of time to understand why you want to be in any particular neighborhood.
Admittedly, this isn't something I've ever really done. When I started law school, I lived in the coolest neighborhood I could because I wanted to be a cool, young professional. That was pretty much my only criteria. I literally remember asking my buddy what the coolest neighborhood was when I moved for law school. And then I found an apartment there.
My wife bought the house that we live in long before I met her. If she didn't own this house, there's probably no way I would ever have lived in a college neighborhood as a grown adult. It's lucky this happened, as I think, as much as anything I've read, where I live has impacted the way I live the most.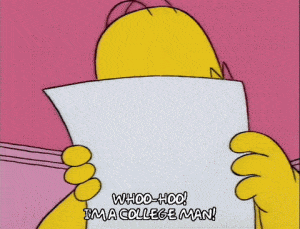 On the road to financial independence, where you live does matter. Folks like Mr. Groovy or Physician On Fire show us the power of geoarbitrage on a nationwide basis. You can even break it down further to the city level, which is what my wife and I have done, albeit by accident.
I really do think that living in a college neighborhood has helped to change my outlook on life. I can bike to work or to the store, or walk around in my raggedy clothes, or have a non-perfectly manicured lawn without feeling bad. Are there downsides to a college neighborhood? Of course, there are, just as there are positives and negatives to any neighborhood. You've got to pick what's more important to you, and what's not as important.
For me, the energy I get living here and the fact that I can live without feeling a lot of pressure to be fancy is what does it for me. Other people can live in their fancy neighborhoods – I'm pretty content where I am.