Welcome to another edition of the Financial Panther side hustle report. Each month, I document exactly what I was able to earn from using different gig economy and sharing economy apps. I started tracking this info over five years ago and I find it incredible how much I've been able to earn from these different apps over the years. Hopefully, you find this info helpful too.
In today's post, we'll be taking a look at what I was able to earn from these apps in November 2021. Below is what I made from each app last month.
Side Hustle Income for November 2021
Total Side Hustle Income for November 2021 = $1,116.29 
November was a solid month on the side hustle front. I ended up earning a little over $1,100 from all of my different gig economy apps. Not bad at all, especially considering that my earnings typically drop in the winter when the weather gets worse. 
The bulk of my earnings for the month came from food delivery, dog sitting, and selling things. Secret shopping has also become a surprisingly reliable source of income for me, coming with the benefit of getting free food as well. 
The big hiccup I had in November was that I tested positive for Covid around the beginning of the month. It ended up spreading throughout my family, so my wife and son both got it as well. My mom was also visiting us and ended up getting it too. Fortunately, all of us adults are fully vaccinated, so we ended up with mild symptoms. And my son also had mild-to-no symptoms (it's sometimes hard to tell with these little kids whether they're sick or just have the usual level of boogers and snot). Even though my symptoms were mild, I still had to quarantine for 10 days, which had a big impact on what I was able to do. 
Unfortunately, my positive Covid result meant that I couldn't participate in the EconoMe conference, where I was supposed to be a featured speaker. From what it saw, it looks like people had a blast. I'm hoping I can participate the next time it's held, but if not, I'll at least try to attend.
Anyway, that's the brief life update. Below is a more in-depth look at my earnings with each gig economy app. 
Airbnb/Rental Income Income: $2,400 
As noted in prior side hustle reports, I'm no longer doing Airbnb and have transitioned to traditional long-term rentals. I turned the house I used to live in into a rental property and it's currently rented to four college students. I've had no issues with them and they've paid their rent on time each month. It's pretty cool – I'm not using the rental income for anything, so I have a bank account that's just building up cash. 
Rover Income: $264.45 
The first half of November often tends to be slow for dogsitting, but as you can imagine, it gets really busy around Thanksgiving. This year, our Thanksgiving dog was Ted, who is a dog that we watched last Thanksgiving too. This is a great dog that fits in well with my family. My son absolutely adores him.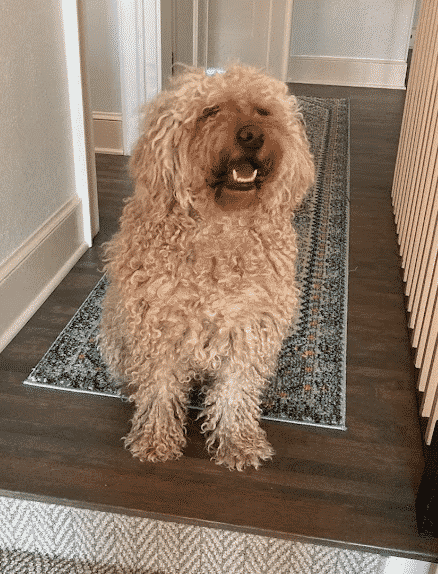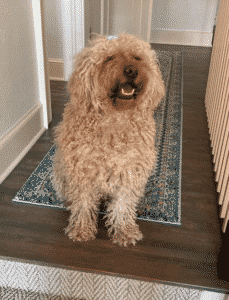 In addition to regular dog sitting clients, a new income source I added this month is drop-in visits. During the holidays, people go out of town and usually need people to stop by their house and feed their cats. I never got these types of gigs in my old neighborhood, but my new neighborhood seems to need them. So, I've been accepting requests from people that live near my house.
In November, I had a cat-sitting drop-in that was located minutes from my house. All I had to do was stop by to feed the cat and hang out to keep the cat company. The owners knew their cat would be shy, so they asked me to hang out in their apartment and watch TV or do work on my computer. I ended up essentially getting paid to do my own work. 
Drop-in visits work well for the winter because I can make a solid hourly rate and I get the benefit of staying warm indoors. I have several cat-sitting drop-ins scheduled over Christmas, so we'll see how those work out.
If you want to learn more about how Rover works, check out this post: Rover Pet Sitting – How To Make Money Dog Sitting With Rover. You can sign up to be a Rover sitter using my Rover referral link.
DoorDash/Uber Eats/Grubhub Income: $411.08 
November was a slower month for food deliveries for two reasons. The first is I was in quarantine for 2 weeks so that dramatically impacted my earnings. The second is that I do fewer deliveries in the winter because it's not as fun to bike in the cold. That being said, I still made some solid food delivery income. Here's what I earned from each app in November.
I did most of my deliveries last month using my Varla Eagle One Scooter and I've found that when I want to get a few deliveries in, I've been turning to the scooter, mainly because of the portability. It's small enough that I can bring it into most buildings if needed and it's fast for me to get on or off of it. We had our first snowfall of the season last month, so the scooter is likely getting retired for the winter. While I bike year-round – including in the snow – I'm not as comfortable using the scooter when there's ice and snow on the ground. For the winter, I'll likely be turning to fat tire ebikes to get me around. The Himiway Escape has been great for getting me through the snow and ice. I also should be getting another fat tire ebike in the coming weeks, so stay tuned for that. 
In terms of earnings, it looks like I'll end up right around $10,000 in food delivery income, all done using ebikes or electric scooters. Not bad at all for a very sporadic, part-time gig.
If you want to learn more about these different food delivery apps, feel free to check out the detailed posts I've written about each: 
Trash/Flipping Income: $218.21
I had some interesting sales in November, which led to some fairly good income on the reselling front. A few interesting finds included two dog kennels that someone put on the curb. Kennels are easy to transport and sell quickly, so I always grab them when I see them. I ended up selling one for $20 and the other for $10 on Facebook Marketplace. 
The other sales I made were random clothes my wife bought at Goodwill Outlet. She likes to stop by there to look for kid clothes for our son and is usually able to find some other clothes that we can resale. As an example, she found this North Face hoodie which we were able to resell for about $20. Our strategy with Goodwill Outlet is to find a few things to resale while we're there to cover the cost of the things we buy for ourselves. We're usually able to do this every time.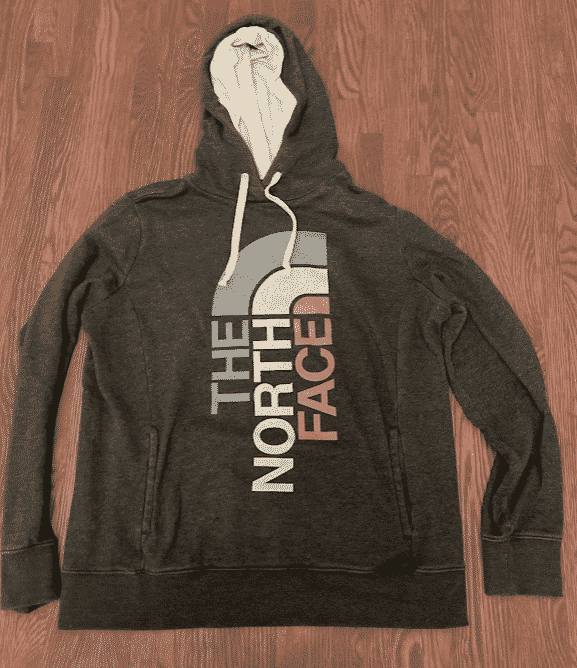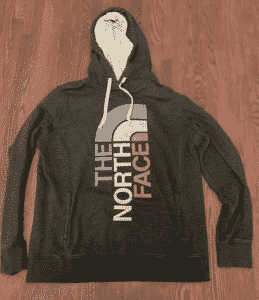 WeGoLook Income: $12 
Not much to report here. I made $12 doing an exterior photo gig, which is when I'm tasked with taking a few photos of a house or building. These types of gigs take less than a minute to complete, so as long as they are nearby or on the way to somewhere, they're very profitable. I particularly like these gigs because I don't have to interact with anyone and can work completely on my own time. That's in contrast to some of the other gigs, where you have to talk to a vehicle owner or building owner and coordinate your schedule around them.
ProductTube Income: $25 
ProductTube was fairly standard for the month. This is an app where I get paid to film short videos of myself answering a few questions in a store. Most of the assignments were easy, but there were a few frustrating assignments that forced me to waste more time than I anticipated. For whatever reason, things seemed to have slowed down dramatically now after a few good months. I'm not sure what's going on there. 
Gigwalk/EasyShift/Field Agent/Merchandiser/Observa/IVueIt/Pickl Income: $15  
In November, I made money from Field Agent and IVueIt. Here's a breakdown of my earnings with each of these apps in November:
The $1 I made from Field Agent was from answering a survey about a past assignment I completed. It took about 10 seconds to complete. The other money I made was from doing a few assignments on IVueIt. These are all assignments I've completed in the past, so it was pretty easy money. 
Premise Income: $0
I didn't earn any income from this app last month, but I did recently discover it and think it's worth sharing. This app is a mix of a picture-taking app and a short survey app. Some of the assignments ask you to take photos of things in your area – for sale signs, for rent signs, billboards, etc. These assignments take a minute or so to complete and typically pay between $1 and $2.50. These work out well if you are someone that's out and about a lot.
Other assignments are short surveys that pay you 25 or 50 cents but take less than a minute to fill out. Once you hit $10, you can cash out your earnings to PayPal. I've only been using this app for a short time and have already earned over $15. Definitely download it and see if it makes sense for you.
Google Opinion Rewards/Surveys On The Go/1Q Income: $30.79
The short survey apps are earning me a surprising amount of money without me even noticing it. Here's the breakdown of my earnings on each of these apps in November:
None of these apps are going to pay your rent or anything, but they are a nice bit of random money you can earn. It might not seem like much, but it adds up over the year. I'll end up making well over $100 just by clicking a few buttons on my phone every once in a while. 
Secret Shopping Income: $115 (plus free food) 
As I mentioned before, secret shopping is becoming a surprising source of income for me. I never really thought of secret shopping as a way to generate income. For me, it's always been about getting the free food, but I'm starting to find that the earnings I make for these shops are worth my time too. Here's what I earned with each of the secret shopping platforms in November.
There's a lot of strategies that go into secret shopping. For more info about how you can use secret shopping to eat for free, please check out these posts:
ProductLab Income: $0 
I usually earn around $12 per month ProductLab. This is an app where you submit screenshots of your earnings screens from DoorDash and Uber Eats. You can cash out your earnings once you hit $10. I missed a few weeks because I wasn't doing deliveries, so I didn't hit the $10 mark. This category will be back to normal in December. 
ReceiptPal/Receipt Hog/Fetch/CoinOut/Amazon Shopper Panel/Tada Income: $22.75
My receipt apps did well in November. I cashed out $10 on Fetch, $2 on CoinOut, and $10.75 on Amazon Shopper Panel. As I've mentioned in past side hustle reports, Amazon Shopper Panel is an app you must download if you can. I'll end up making over $100 this year from this app. And all it requires you to do is take pictures of 10 receipts per month 
Fetch is also a fairly consistent app, and with enough time, you'll make a bit of money for your receipts. ReceptPal and Receipt Hog are also both excellent apps. My only two apps that are a bit weird are CoinOut and Tada. For some reason, CoinOut goes through random phases where it won't let me submit any more receipts. And then Tada is a bit weird because sometimes it lets you take pictures of any receipts, but then other times it acts like a regular receipt app where you have to make specific purchases for your receipt to be eligible. 
Medium Income: $2.01 
My Medium earnings have slowed to a trickle as I haven't written anything for Medium in 6 months. I have some decent content that I may republish on there to see if I can build up some more followers. It's just a matter of deciding where is best to spend my time. 
And that concludes the November 2021 Side Hustle Report. 
November was a solid side hustle month. I'm always glad when I break $1,000 worth of side hustle earnings during winter months. For the year, I've earned over $16,000 from these different apps. When you combine that with the income from this blog, I'm doing well – not swimming in cash, but good enough for what I need. And I get the benefit of controlling my time.
To see what I've made in previous months, check out my past side hustle reports. If you're looking for ideas on how you can earn more money using the gig economy, check out my post, The Ultimate List of Gig Economy Apps. Hope you enjoyed reading this!