I'm always on the hunt for interesting apps I can use to earn extra money. Not too long ago, I discovered a great app I've been using called ProxyPics. It's an app similar to IVueIt, where you're tasked with taking photos of nearby properties.
In this ProxyPics review, I'm going to go over how ProxyPics works, what my experience with the app has been like, and why this is a side hustle app worth downloading.
ProxyPics Review – What Is Proxy Pics?
At the outset, I have to say that I've really been enjoying using ProxyPics. It's not an app that you can rely on for large amounts of income, but it is a nice app that can help you earn a bit of extra income each month. How consistent ProxyPics will be for you will likely depend on where you live – in some places, you might have more regular assignments than in others.
So what is ProxyPics exactly? The short answer is it's an app that appraisers use to get photos of properties they're evaluating. To do this, ProxyPics uses independent contractors who can sign up for ProxyPics and then accept assignments in the app.
The assignments are all straightforward. You'll know how much you'll be paid before you accept the assignment and the app walks you through exactly how to complete the assignment. Most assignments simply require you to take a few exterior photos and answer some questions.
After you complete all the required steps, you'll upload the pictures and your survey in the ProxyPics app. The ProxyPics staff then reviews your assignment and once it's approved, you're paid immediately. You can then cash out your earnings to your bank account. 
In the next section, we'll go into some more detail about how to use ProxyPics.
How To Use ProxyPics
The first thing you'll need to do is create a ProxyPics account. This is a straightforward process. Just download the app and follow the steps to create your account. 
When you open the app, you'll see a map with all the available assignments in your area. Each assignment will tell you what the assignment is and how much it pays.
Assignments on ProxyPics are assigned on a first-come, first-serve basis, so whoever grabs the assignment first gets it. Once you accept an assignment, you'll have a set amount of time to complete it. If you need an extension, you can request an extension within the app.
To complete the assignment, click the assignment you've accepted and follow the directions it gives you. Here's an example of an exterior photo assignment I recently completed.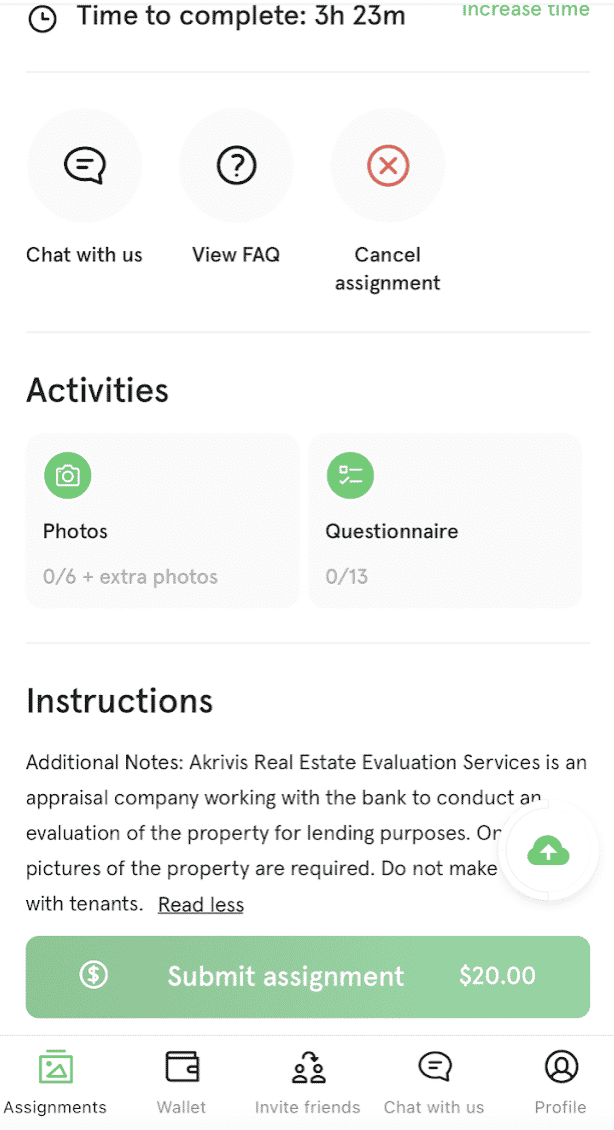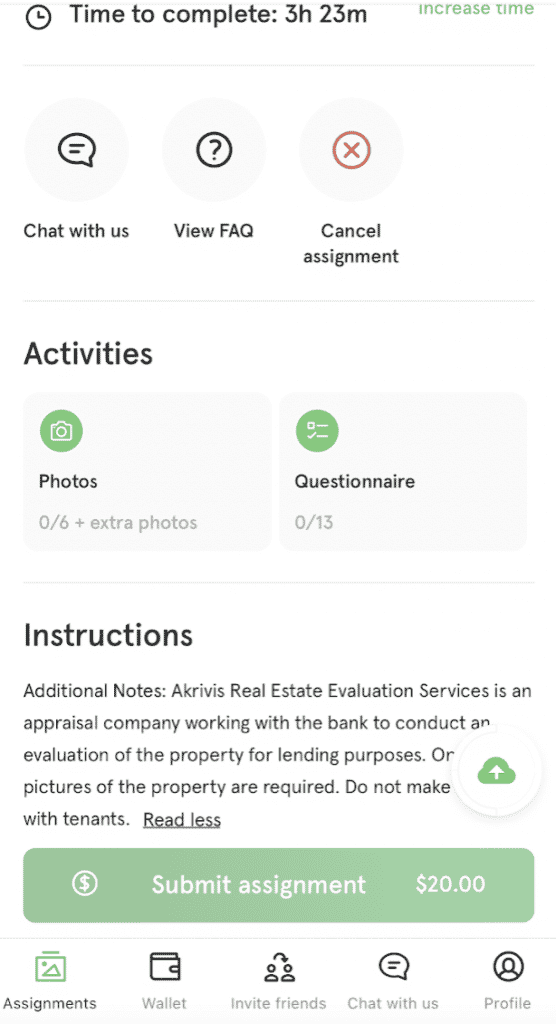 This assignment required me to take a few photos of a property and answer some questions about the property and the neighborhood. Here's what the neighborhood questions looked like: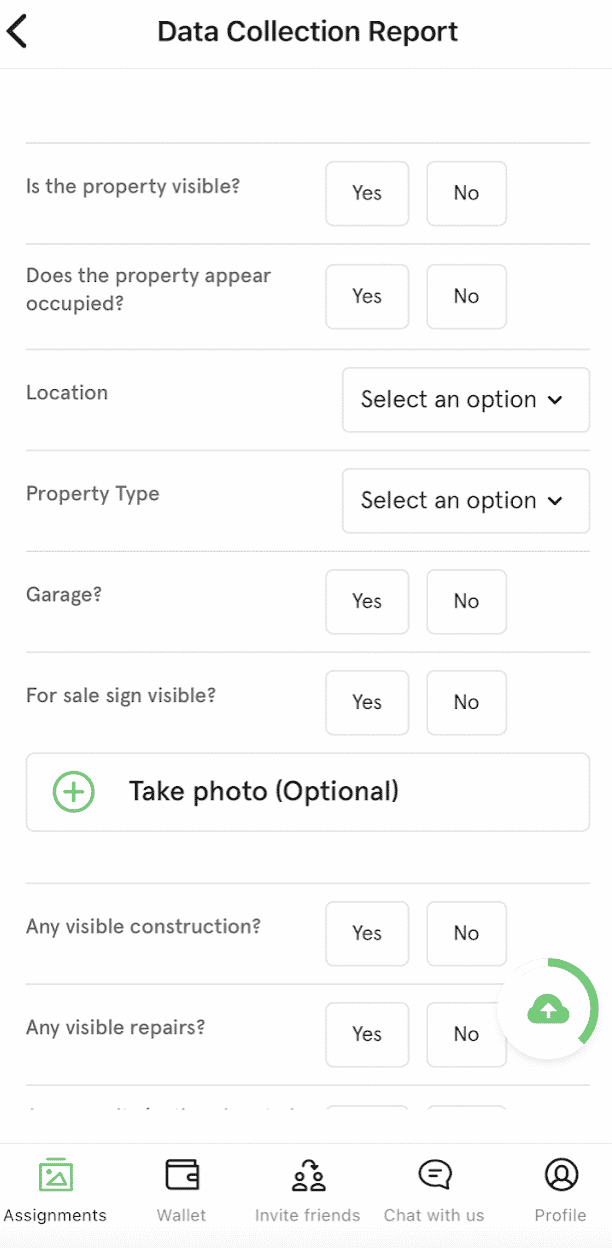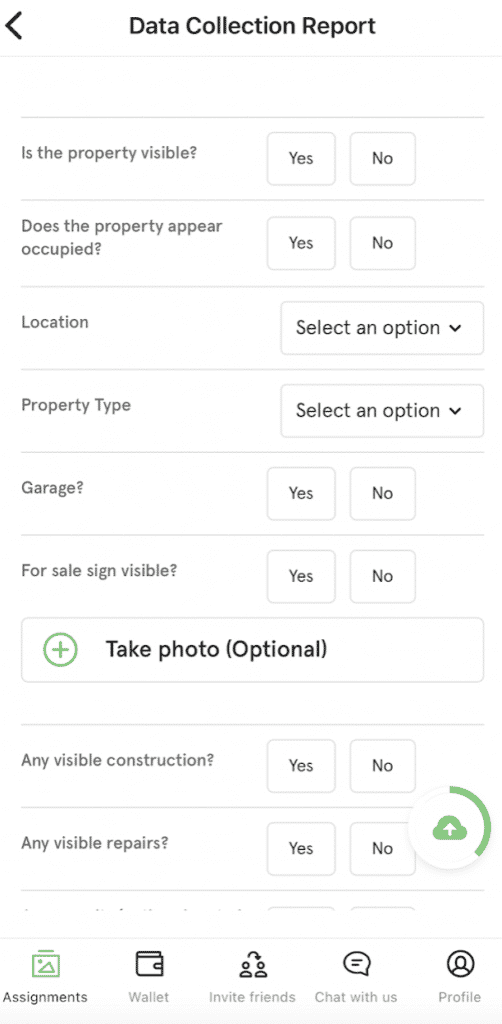 And below is a screenshot of some of the photos I had to take: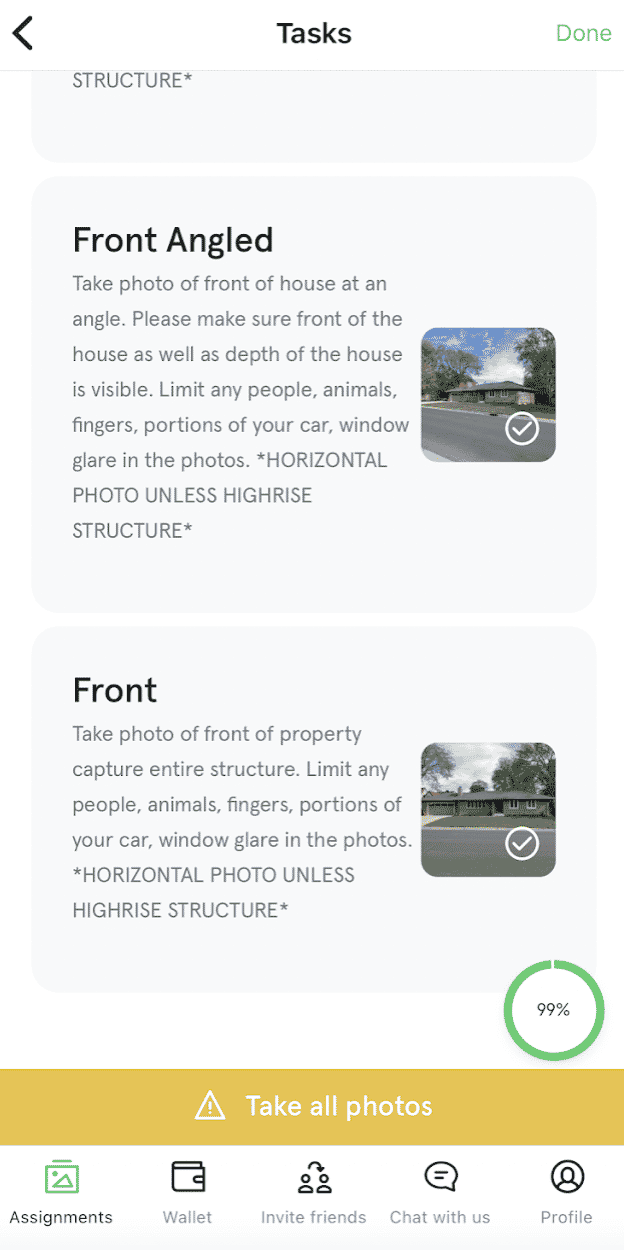 The entire assignment took me about 5 minutes to complete (maybe even less than that). This assignment simply required two photos of the street, three photos of the front of the house, and then a photo of the numbers on the house. The assignment paid me $20, which is very good for how little time it took me to complete.
How Much Does ProxyPics Pay?
The amount each assignment pays varies but most of the assignments I've completed have paid $20. You'll see exactly what you'll earn for each assignment before you accept it.
When you complete an assignment, you'll submit it to ProxyPics for approval. It usually takes a day or two to approve your work, at which point you'll see your earnings pending in the app. When you're ready, you can cash out your earnings to your bank account.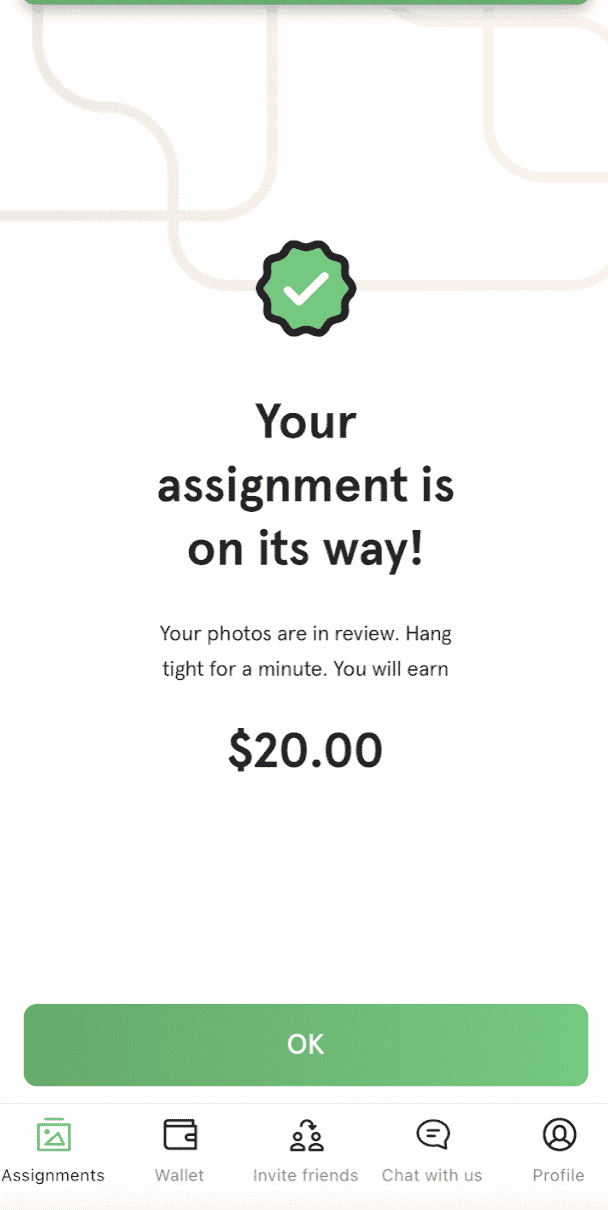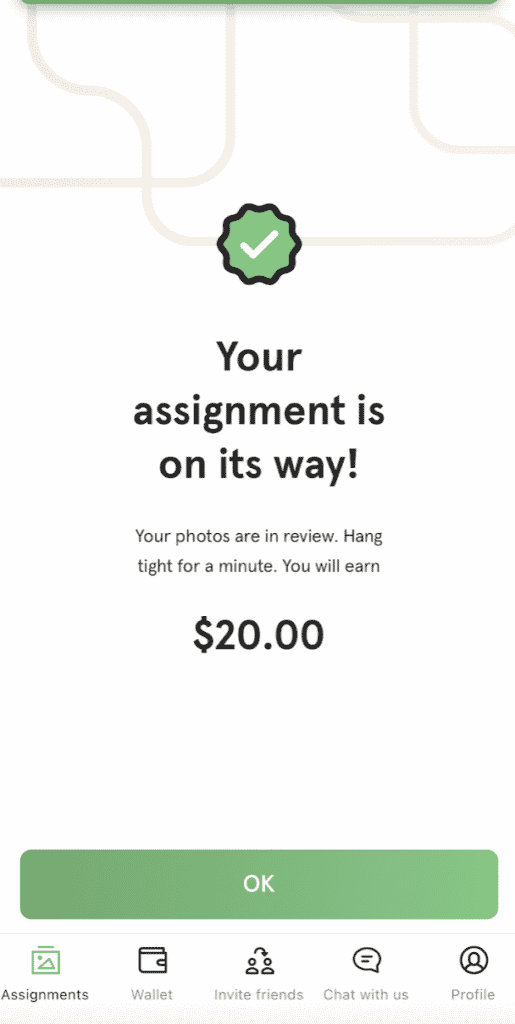 The nice thing about ProxyPics is that you can cash out your earnings immediately. Depending on the bank you use, you'll see your earnings either the same day or within a few business days. (If you want to get your money sooner, using a bank like Lili is a great option – that's the bank I use for my gig earnings).
Strategies To Incorporate ProxyPics Into Your Side Hustles 
ProxyPics assignments aren't consistent, so you shouldn't rely on them as your main source of income. Instead, the best way to use ProxyPics is to combine it with things you're already doing. 
One way I like to use ProxyPics is when I'm already traveling somewhere. I'll open the app to see if there's anything in the area I'm going to. If there's a ProxyPics assignment nearby, it's an easy way for me to essentially get paid for my commute. Most of the ProxyPics assignments I've completed are during my commute home from my son's daycare or if I'm running an errand somewhere and see an assignment nearby.
For the most part, I try not to go out of my way to complete ProxyPics assignments, although they pay well enough that it can be worth traveling to them. When I go out of my way to do a ProxyPics assignment, I usually do so while I'm biking with my son. That way, we get to enjoy a nice bike ride and get paid at the same time. The ProxyPics assignments are fast and easy enough that I can also do them with my son in the bike seat. 
If you can, combining ProxyPics with other side hustles you're doing can also be a good option, especially since the assignments can be completed so quickly. For example, I do food delivery with apps like DoorDash, Uber Eats, and Grubhub. If I see a ProxyPics assignment near me, I can fit it in while I'm completing deliveries.
If you want more ideas for gig economy apps you can use, check out this post: The Ultimate List Of Gig Economy Apps.
Final Thoughts 
Hopefully, you found this ProxyPics review helpful. It's an app I've been very happy with, which is why I wanted to write this ProxyPics review. The assignments are easy to complete, pay well, and can be completed quickly – usually in just a few minutes. 
The main downside with ProxyPics is that there aren't a lot of assignments. I usually only see a few assignments in the app each month. It's enough for me to earn a few extra bucks, but if you're looking to earn a lot of extra money, you're going to need to look for something that gives you more consistency.
That being said, ProxyPics is an app that I enjoy and recommend people download. It's worth having in your back pocket and it's an app that will definitely become a regular part of my side hustle repertoire.