It's been a while since I've talked about SoFi and how much value I've received from refinancing my student loans with them way back in 2015. Refinancing did two things for me. First, it dramatically lowered my interest rate, which made it easier for me to pay off my student loans as fast as I did. By paying less interest, I was able to put more of my income towards paying down my actual loan, which naturally, got me out of student loan debt faster.
The second less obvious benefit of refinancing my student loans with SoFi was that it gave me access to a ton of free SoFi events – literally thousands of dollars worth of free events over the past three or four years. I've written about these events in previous posts (here and here), but the basic background is that SoFi hosts free events for its members. They call them SoFi experiences (previously it was called SoFi events) and they host these events on a regular basis throughout the country. Over the years, I've attended parties, eaten expensive dinners at fancy restaurants, and received tickets to a bunch of cool sports events, all courtesy of SoFi. 
Making things even more interesting is the fact that I've combined travel hacking with these SoFi experiences in order to fly for free and attend free SoFi events in other cities as well. In New York, for example, I attended a debt payoff party, which had an open bar and a fancy dinner. It felt kind of like attending a fancy wedding.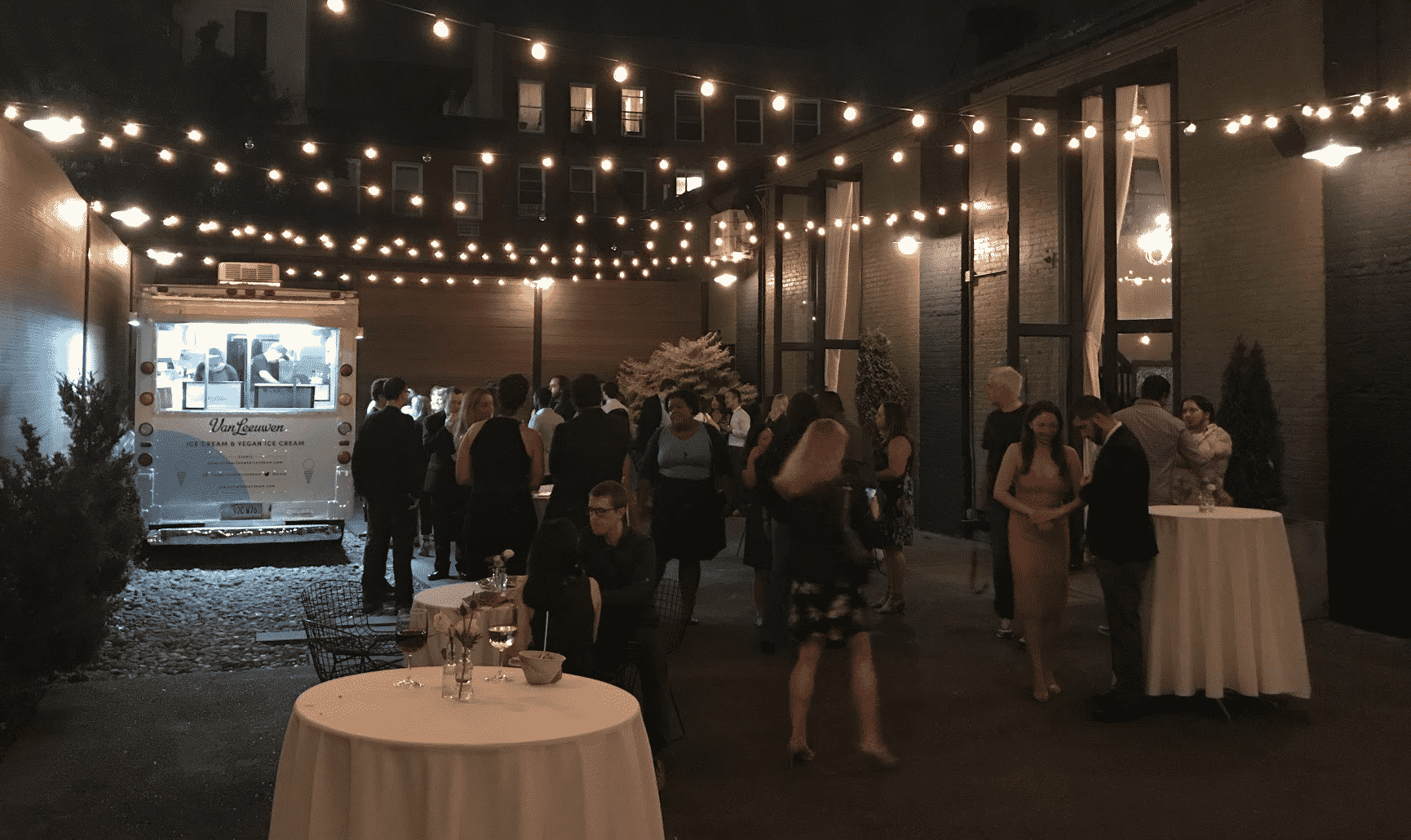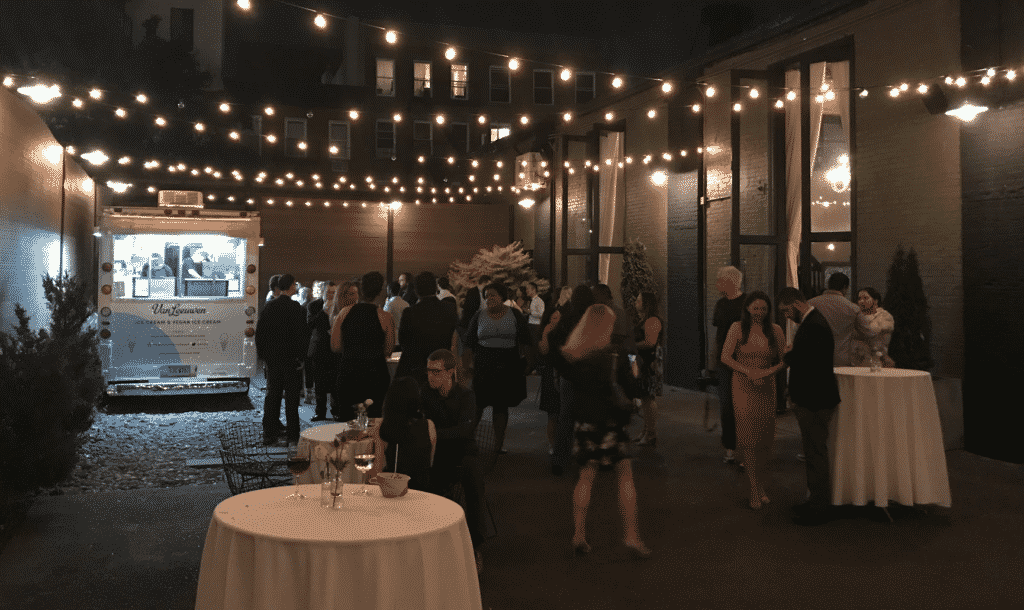 In Atlanta, a buddy and I went to a Hawks game, where we got to sit in some pretty good seats and received a voucher for some free food at the concession stands. This SoFi event worked out really well since I was already in Atlanta for my friend's bachelor party, and all I had to do was extend my stay for a few days so we could hit up this game.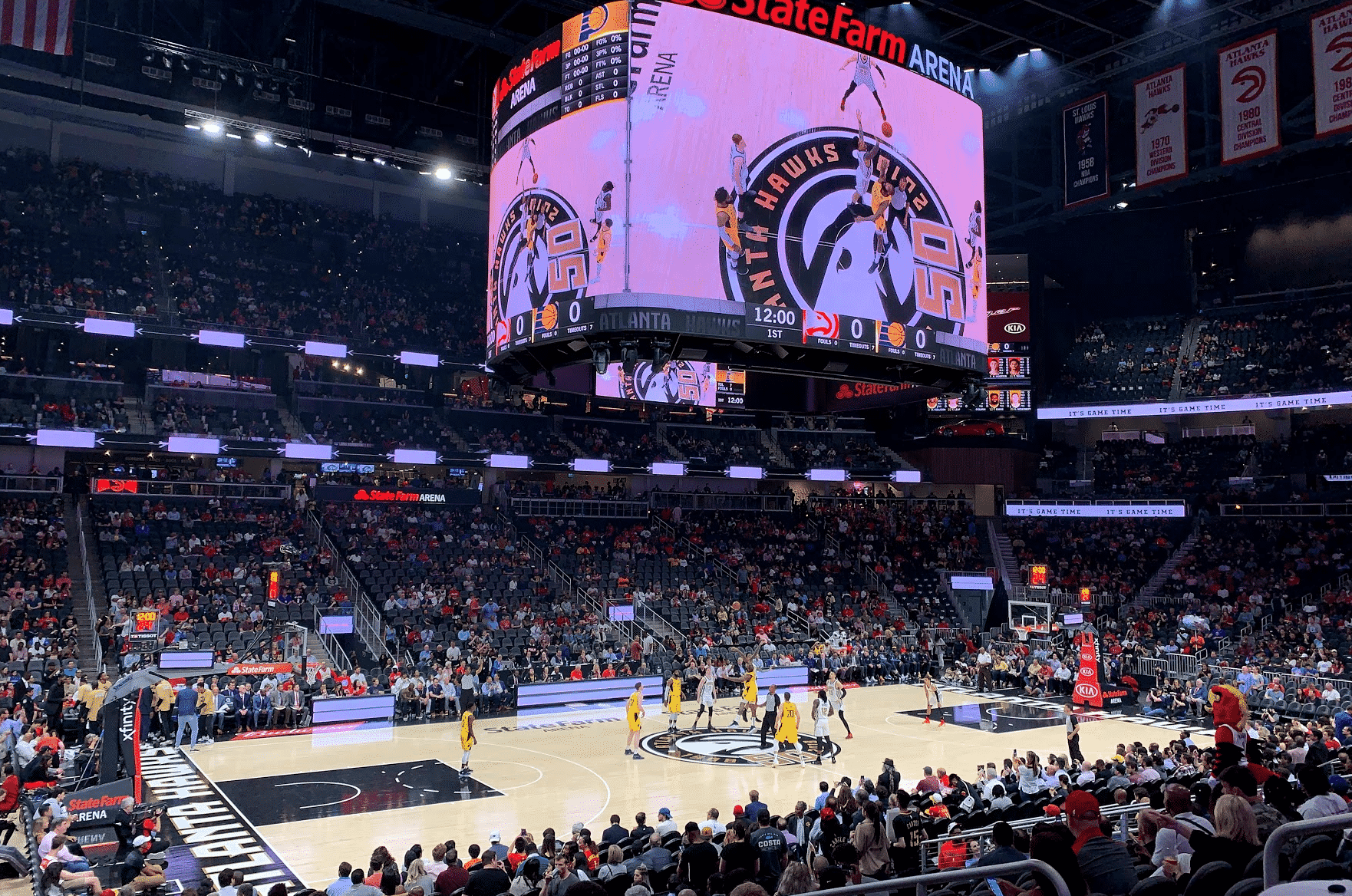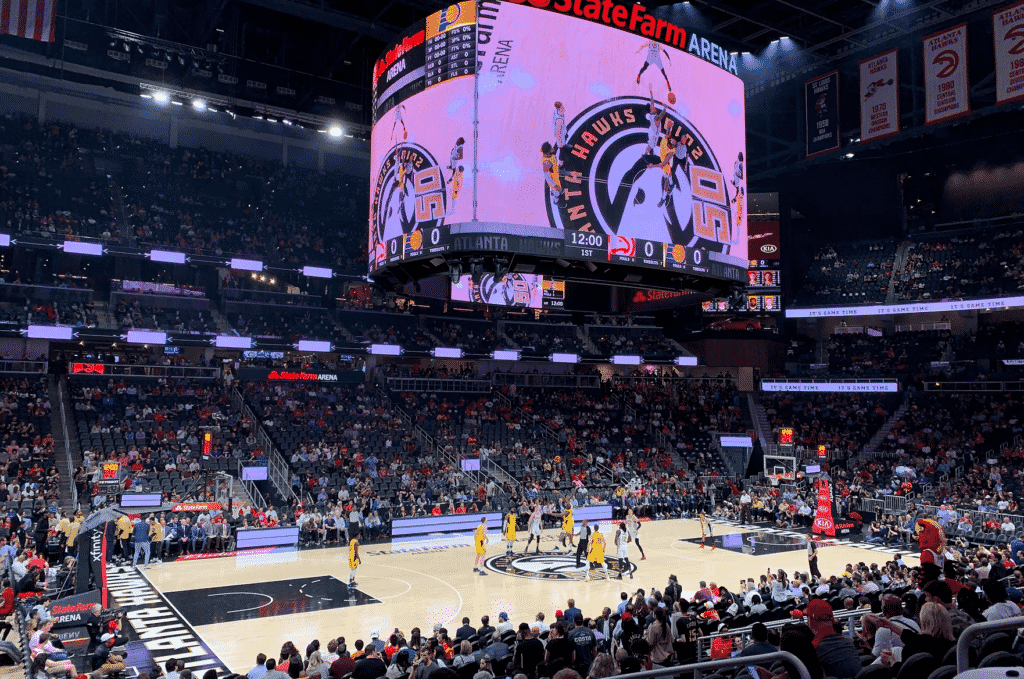 And a few years ago, I went to the Big Ten Championship, which I then wrote about here. That event was amazing because SoFi gave us tickets to their suite and free tickets to the VIP pre-game hospitality experience. That included all of the free food and drinks we wanted before and during the game. 
Combining SoFi Experiences And Travel Hacking
I recently took advantage of these SoFi experiences in order to attend my second Big Ten Championship in Indianapolis, where I got to watch my alma mater Wisconsin take on Ohio State. SoFi events typically show up in the SoFi app, and as soon as I saw it, I signed up myself and a friend of mine for the event. The nice thing about SoFi experiences is that they always allow you to bring a guest, so you aren't forced to attend these events by yourself.
As I was browsing through the different SoFi experiences, I also saw that SoFi was hosting an event at Top Golf in Dallas on the Thursday before the Big Ten Championship. I've taken advantage of SoFi events in other cities before, and after quickly looking at my miles and points balances, I decided to go ahead and snag tickets to that event as well. My plan was to fly from Minneapolis to Dallas on Thursday. Then fly from Dallas to Indianapolis on Friday and then fly home to Minneapolis on Sunday. 
Just as a reminder, I live in Minneapolis. And here I was getting tickets for free SoFi events in Dallas and Indianapolis. The beauty of being self-employed and taking advantage of credit card rewards is that I have the time and freedom to go on little adventures like this. 
Flying From Minneapolis To Dallas 
With those two events booked, my first task was to get myself from Minneapolis to Dallas. American Airlines has been running a lot of web specials recently, so I was able to book a flight from MSP to DFW on American Airlines for 8,000 AA miles. My buddy that was coming with me to both SoFi events booked his flight from Madison, Wisconsin to Dallas for 10,000 AA miles. The cash price for his ticket would have been $445 one-way, so he got amazing value by using his miles for this flight.
For lodging, we snagged an Aloft Marriott hotel near the airport for 15,000 Marriott points. This hotel was brand new and pretty nice. One of the nice things about having a lot of hotel points is that you can use it for things like this, where you just need a decent place for an evening. 
Finally, we used 2,500 Chase Ultimate Rewards points to book a rental car for the night. Unfortunately, Top Golf tends to be a suburban activity and this place was really far from the airport with no easy mass transit options. Taking an Uber would have cost about $40 each way, which meant renting a car was our best bet. Because I have the Chase Sapphire Reserve, I was able to use the Chase travel portal and redeem those points at a value of 1.5 cents per point.
As for the Top Golf event itself, it was great! They had tons of free food and we had plenty of time to hit golf balls. Check me out below crushing one out there!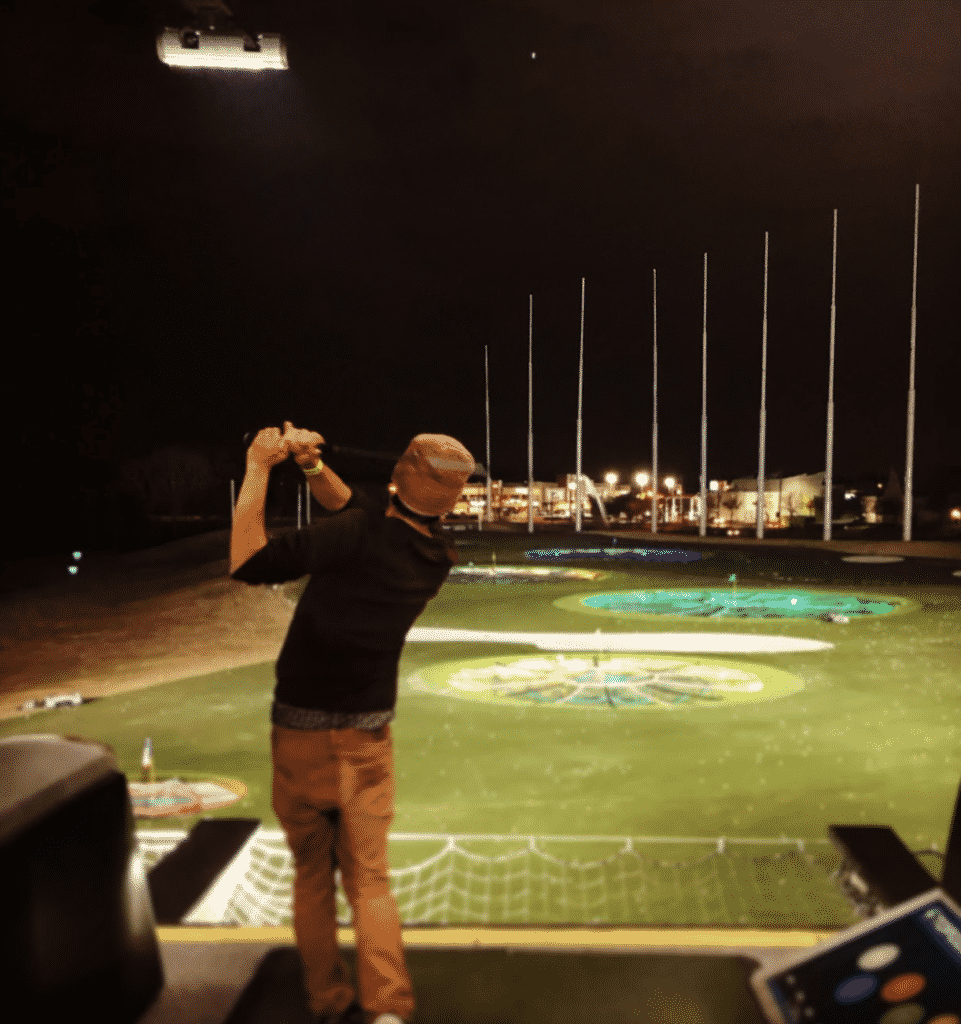 I also got to meet a fellow personal finance blogger at the SoFi event. This happened because a day before the event, SoFi sent an email out to attendees letting us know that there was more room at the event and that we could bring additional guests if we liked. I sent out a message on Twitter and Mr. Happy Frugal over at The Happy Frugals let me know he'd be up for playing some Top Golf since he lived in Dallas. I'd met him before briefly at FinCon and it was nice to be able to hit some golf balls with him and learn more about his story.
A Long Layover In Dallas 
With the SoFi Top Golf event over, the next step was to get myself from Dallas to Indianapolis. My buddy and I both snagged 7:00 am flights from DFW to IND for 5,000 AA miles each. DFW has a Centurion Lounge that we wanted to check out, so we got to the airport at 5:30 am so we could drop off our rental car and get into the lounge as soon as it opened. I'm able to go to this lounge because I have the American Express Business Platinum card, which gives me access to all of the American Express Centurion Lounges.
Unfortunately for us, we found out that the lounge doesn't start serving hot breakfast until 6:30 am. But, being the risk-takers that we are, we decided we'd wait it out, scarf down some breakfast once it came out, and then run to the gate. You can probably guess what happened next.
Long story short, we didn't end up making it to our flight. To be fair, we probably could have moved faster, but I also feel like they closed the gate on us early. We made it to the gate at 6:55 am and while the flight was scheduled to depart at 7:05 am, it ended up departing 3 minutes early at 7:02 am. We got placed on standby for the next flights to Indianapolis and ended up getting onto the 4:00 pm flight.
The good thing about getting stuck at DFW is that they have some really good lounges that we were able to take advantage of while we waited for our next flights. The first thing we did was to go back to the Centurion Lounge, where we enjoyed some drinks, ate some more breakfast, and got some work done. We came back later to grab some lunch as well.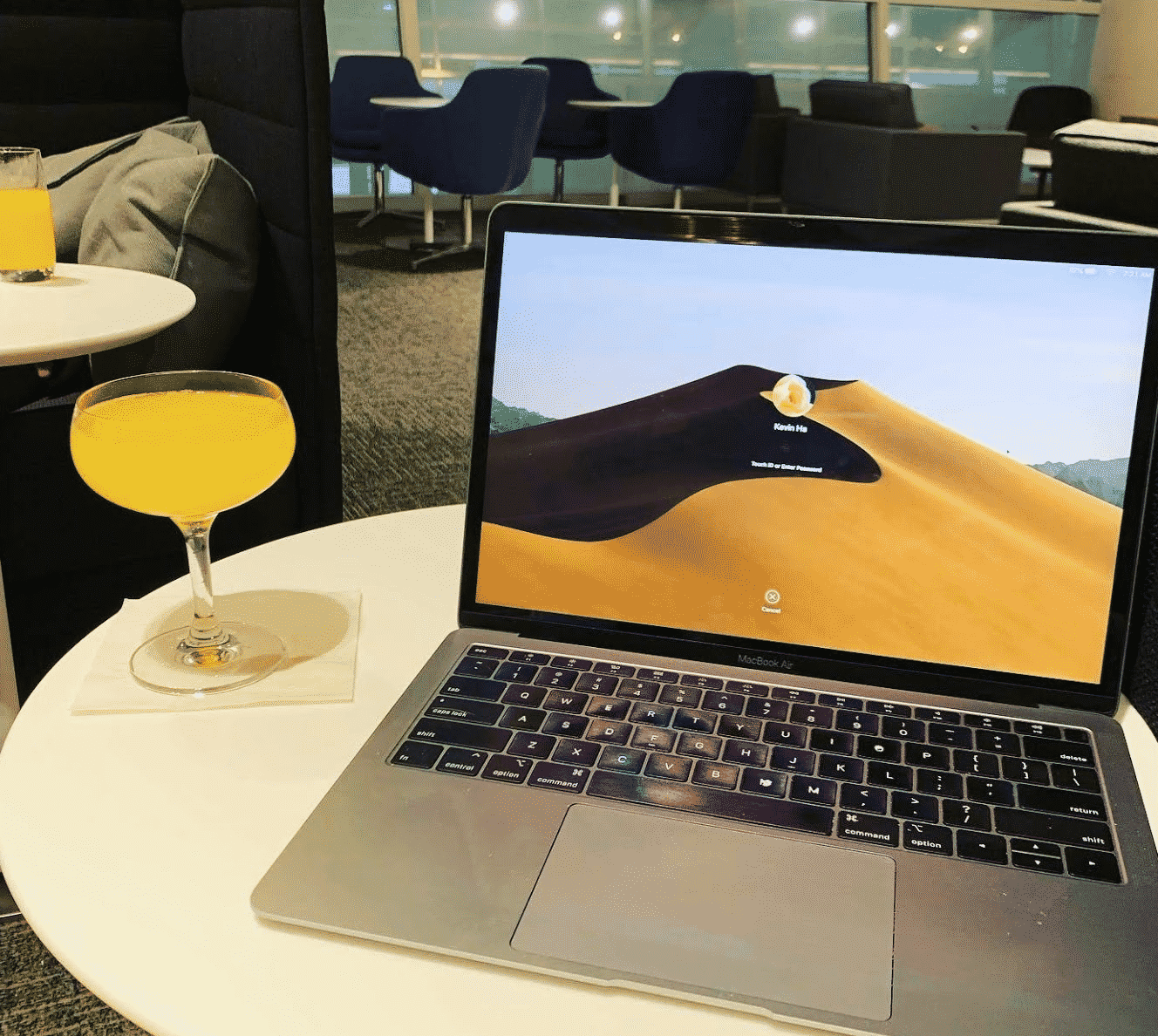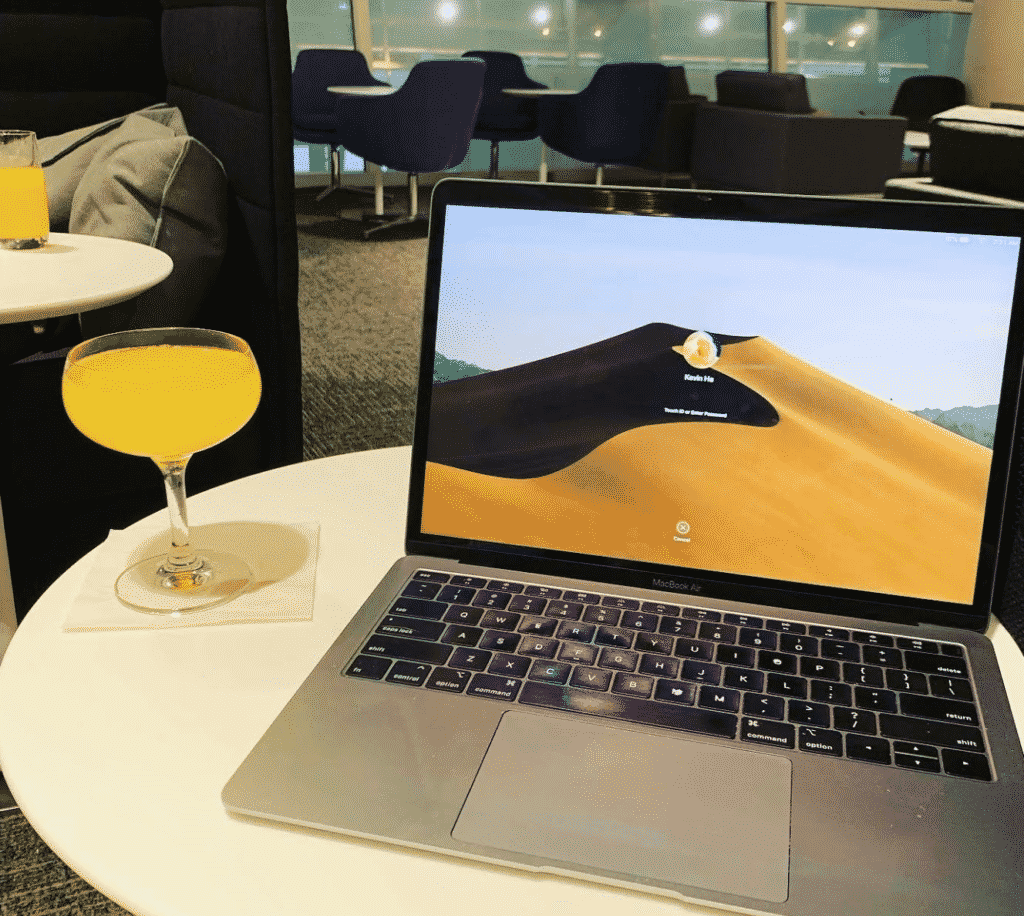 The other interesting lounge at DFW is the Gameway Lounge. This lounge lets you play video games, so my buddy and I went over there to play some NBA 2k20 and FIFA while we waited for our next flights. I'm able to access this lounge because I have the Priority Pass card from my Chase Sapphire Reserve, which gives me free access to this lounge and a lot of other lounges in the Priority Pass network.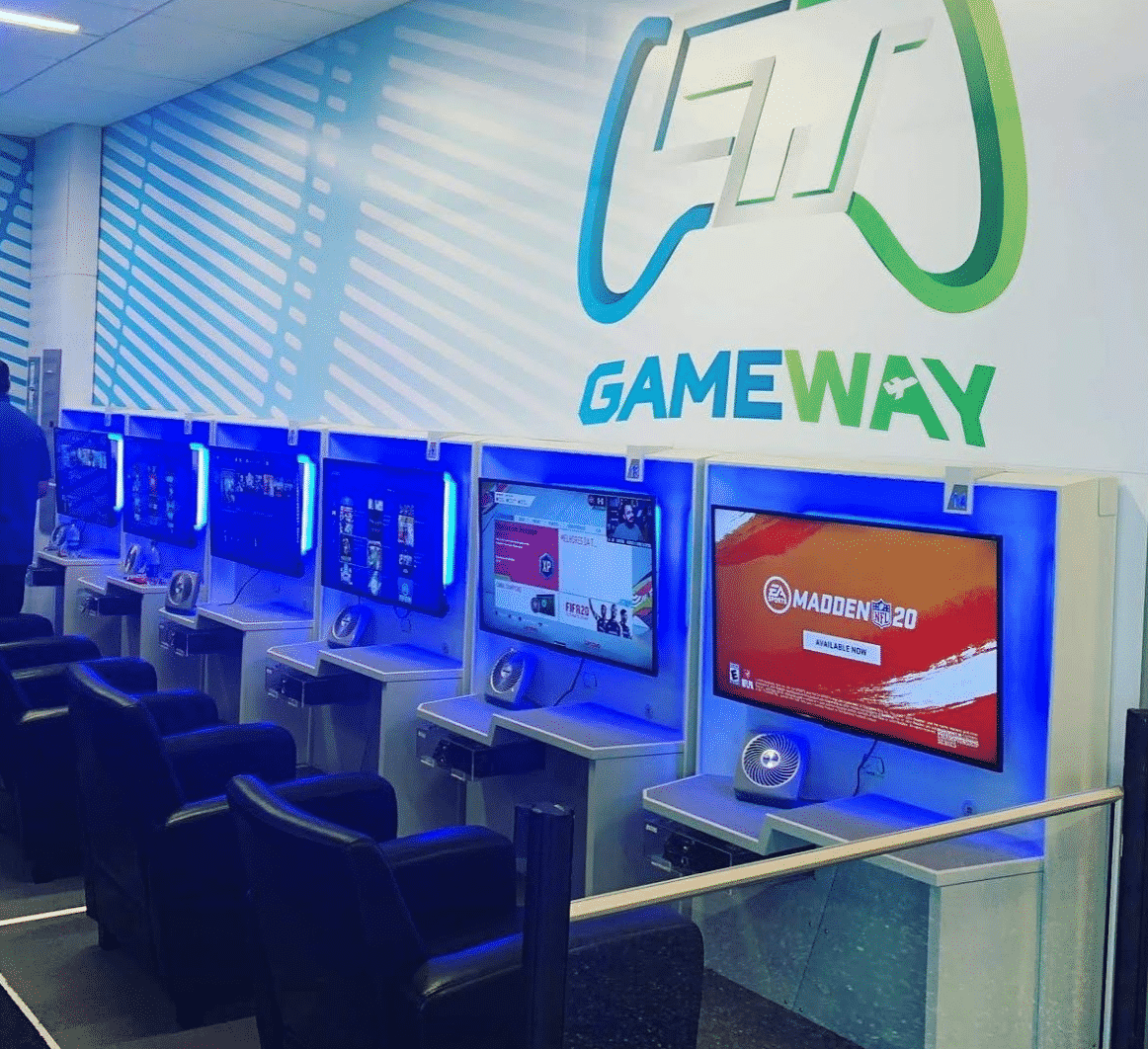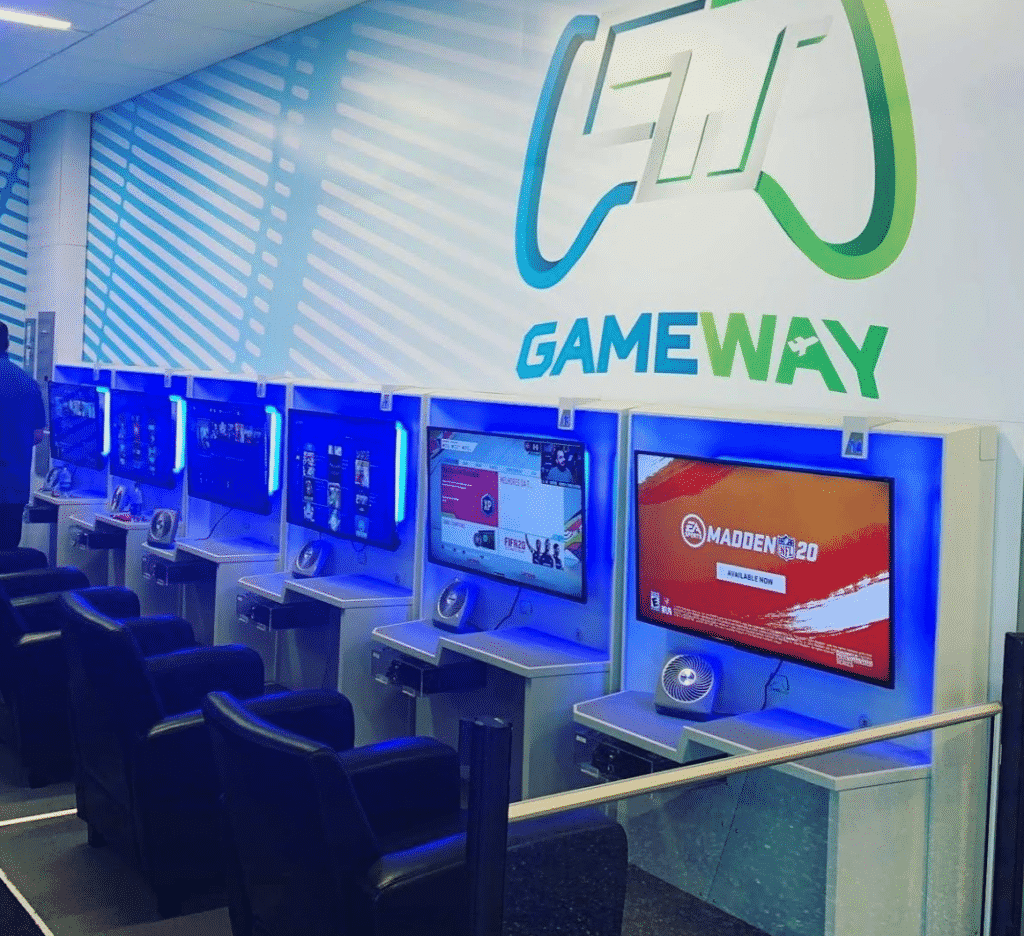 Big Ten Championship Weekend 
Our weekend in Indianapolis started with our flight landing in Indianapolis at around 7:00 pm. For lodging, I booked two nights at the Residence Inn Indianapolis Downtown on the Canal using 25,000 Marriott points and a Marriott free night certificate that I wanted to use since it was going to expire.
A good way to get better value out from your points is to book hotels during big events since hotels will usually raise the cash price by a lot during these events. In this case, the Big Ten Championship meant that all of the hotels in Downtown Indianapolis were going for around $300 or more per night. Cash prices for this particular Residence Inn were at $350 per night for the weekend, so using my points and a free night certificate in this manner wasn't a bad thing to do. The hotel itself was crappy, however, and I'd go so far as to classify it as a dump. In retrospect, I wish I'd used 24,000 Hyatt points and booked two nights at the nearby Hyatt Place. 
For dinner on Friday night, we used my strategy of doing restaurant secret shops in order to eat for free. A few days before this trip, I scheduled myself for a secret shop at a restaurant in downtown Indianapolis, not too far from our hotel. The secret shop reimbursed us up to $75 of food, so we were able to eat a three-course meal completely for free. I've written about my secret shop strategy, and I think it's worth reading if you're looking for ways to eat for free and hack your food budget. The interesting thing about this strategy is that you can do it even while you're traveling!
Finally, on Saturday, we attended the Big Ten Championship. Our tickets gave us access to the VIP pre-game hospitality experience, which came with unlimited food and drinks. We also met up with some friends who had also snagged their free tickets to the game through the SoFi app.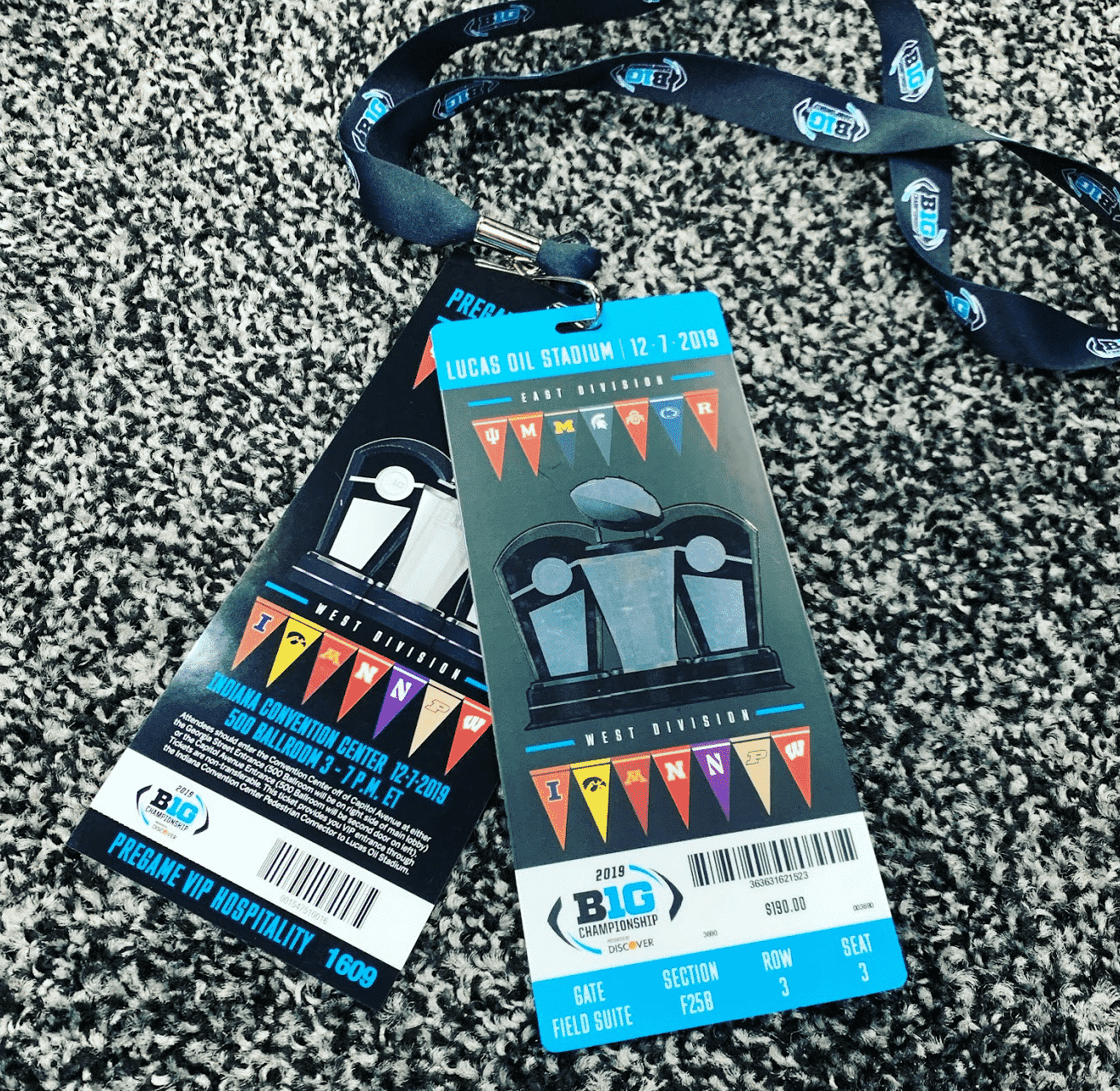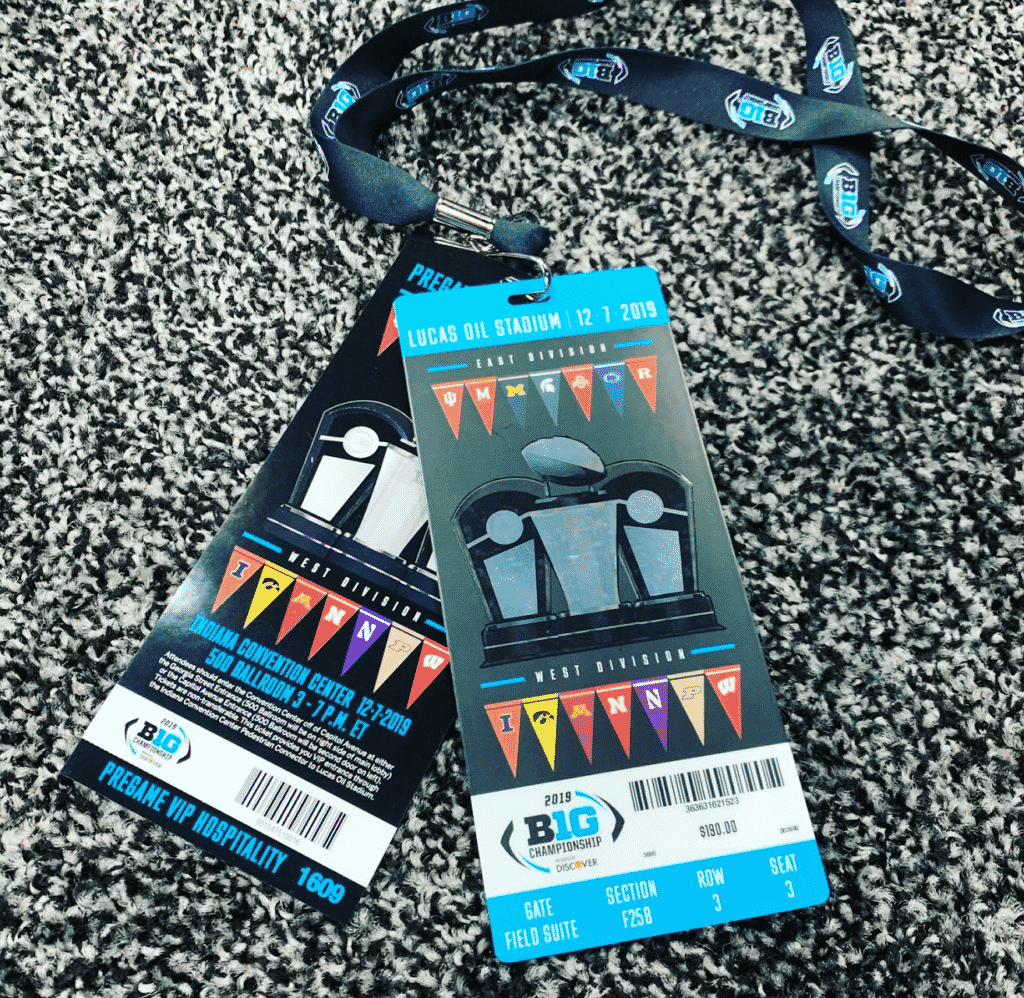 And of course, the actual game itself was great, with free food and drinks and a floor-level suite that put us really close to the action. Wisconsin didn't win, but I went into the game expecting that, so that was okay.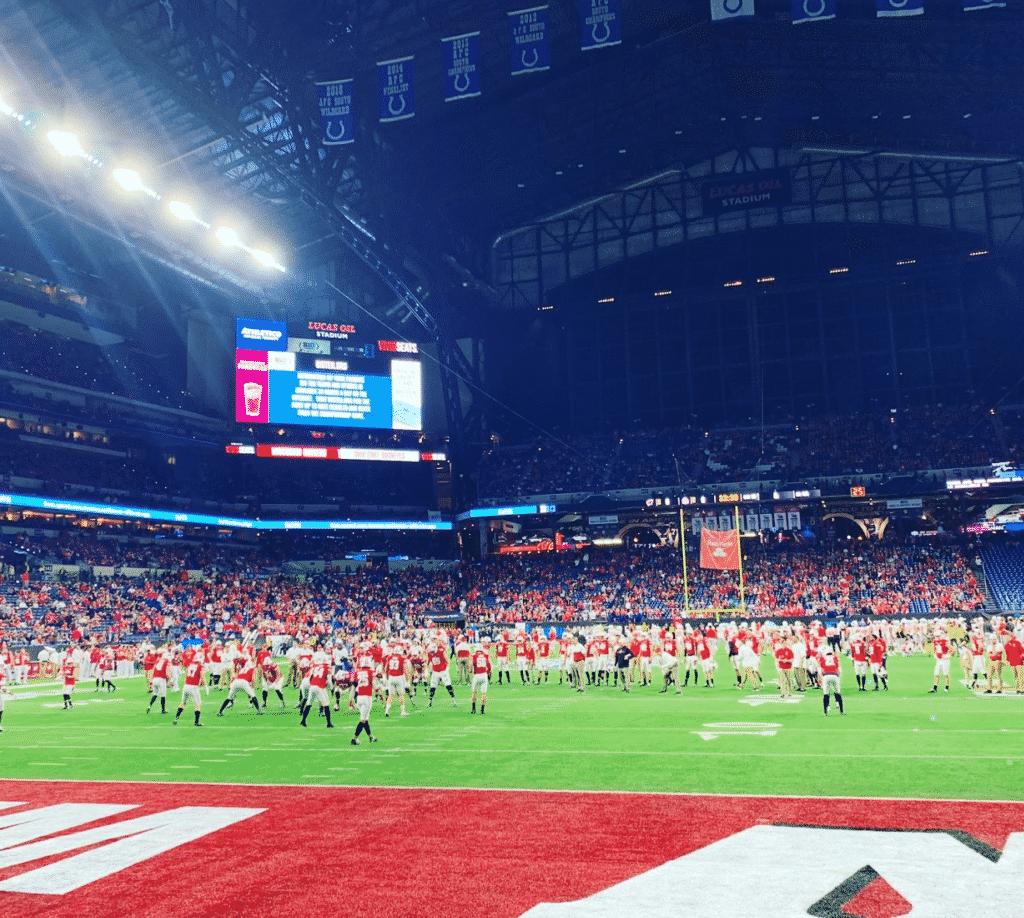 How Much Did This Trip Cost? 
So, how much did this three-day, two-city trip cost me in terms of cash and points/miles? Let's take a look:
Flights

MSP to DFW: 8,000 AA miles + $5.60 in taxes and fees.
DFW to IND: 5,000 AA miles + $5.60 in taxes and fees.
IND to MSP: 17,886 Chase Ultimate Rewards Points.

Hotels

1 night at an Aloft Marriott Hotel in Dallas for 15,000 Marriott Points.
2 nights at the Residence Inn Indianapolis Downtown on the Canal for 25,000 Marriott Points + 1 Marriott Free Night Certificate.

Rental Car

2,500 Chase Ultimate Rewards Points to book a car for 1 day. I also spent $3.61 to fill up the car with gas.

Uber

About $20 going into the city on Friday and $20 to go to the airport on our way out on Sunday. This cost was split between two people, so I spent about $20 myself.

Food

Thursday: Free lunch at the Escape Lounge at MSP (I have access to this lounge because I have the American Express Business Platinum card). Dinner was free at the SoFi Top Golf event.
Friday: Free breakfast and lunch at the Centurion Lounge (which I have access to because of the American Express Business Platinum card). Dinner was free thanks to the secret shop gig I grabbed at the restaurant in downtown Indy. 
Saturday: Free (crappy) breakfast in the morning at our hotel. Lunch and dinner were free at the VIP pre-game hospitality experience and during the game since we were in a suite.
Sunday: Free lunch from a Priority Pass restaurant at the Indianapolis Airport. My Priority Pass from my Chase Sapphire Reserve gave me and my guest $28 each to spend on food. I left a $6 tip since the tip is not covered by the Priority Pass credit. I also ate some more food at the Delta Lounge before I left for my flight (I had access to the Delta Lounge since I was flying on Delta and have the American Express Business Platinum card).
So, I ended up spending a total of $29.61 for three nights in two different cities, with all my food and drinks included. That's crazy value! Even crazier might be the fact that I ended up making money during this trip by using some of my strategies to make money while traveling. This included doing the following: 
I did a few deliveries in the morning on a Lime scooter that I was riding around for free since I was charging it. I enjoy doing this because it's also an interesting way to see the city and check out the bike infrastructure.
My buddy and I did a few ProductTube gigs at a grocery store across the street from our hotel. These ProductTube gigs paid a lot and we literally made $60 or so in half-an-hour.
I also took advantage of bank account bonuses and opened a bank account at a local bank in downtown Indianapolis. This bank requires you to open the account in-branch and is not located in my home state. However, I saw that there was a branch in downtown Indy and I was able to confirm that this bank allows you to open an account with an out-of-state address. I'll end up making $200 once I meet all of the bonus requirements.
Take Advantage Of SoFi Experiences 
I've been telling people for years that it's worth becoming a SoFi member simply to take advantage of all of these free events. I've received literally thousands of dollars worth of free events over the years and as I hope this trip report shows, you can have some really solid trips by taking advantage of these events, especially if you also use credit card rewards to travel for free.
In the past, there was only one real way to become a SoFi member – you had to refinance your student loans with them. The interesting thing though is that once you become a SoFi member, you remain a SoFi member forever, even if you've already paid off your loans. In other words, you can keep going to these events, even after you've paid off your student loans. In my student loan refinancing strategy, I always recommend refinancing with SoFi first before looking at the other companies, simply because it gets you access to these events.
Another way to become a SoFi member and take advantage of these free SoFi events is to sign up for some other SoFi account. There are a number of options that I recommend. These include the following: 
SoFi Money: This is a 100% free bank account that is worth having. It reimburses you for any ATM fees you pay and the bank account earns between 1.5% and 2% interest (depends on the current fed rate). If you sign up for SoFi Money, you also get a free $25 to start your account, so it's worth opening just for the free money. 
SoFi Invest: A free investment account that has no commissions and allows you to purchase fractional shares and ETFs. It's a good brokerage account that I've been using for some of my extra money, specifically to invest in ETFs like VTI. If you use my SoFi Invest referral link and put $1,000 into the account, you'll also get $100 in free stock, so that's an instant 10% return.
You can do a lot of fancy stuff as long as you take advantage of what's around you. I suspect that as SoFi continues to grow, they'll have to start cutting back on these events eventually. So, the best thing you can do is take advantage of them now while you can. I know I have – and it's allowed me to do some cool things without having to spend any money.