Whew! I'm back everyone. It's been a busy couple of weeks for me, as I just got back from my first international trip in two years. I booked the flight months ago using points and miles, but then had some massive last-minute disasters that almost ruined the trip. Fortunately, we narrowly avoided disaster. All of this will hopefully make for some good future posts, so stay tuned.
Until then, we still haven't looked at my side hustle earnings from June 2022 – so in this post, we'll do just that. Let's take a look at what I was able to earn last month from the gig economy.
Side Hustle Income for June 2022
Total Side Hustle Income for June 2022 = $1,258.94 
Things went fairly well in June. I made money from the usual things (food delivery, secret shopping, etc), but I also added a few new income sources that I haven't had in a while. A lot of this was out of necessity. The food delivery game has been dreadfully slow the past few weeks. There's typically a summer slowdown in most markets since people go on vacation and students aren't on campus.
Over the past two years, I earned a lot from food delivery since the pandemic changed how people were living, but things are normalizing now as the pandemic passes us. Since things were slow, I had to turn to other side hustle sources. 
One of the new additions to my side hustle income sources was Instacart. Before last month, I only did Instacart a handful of times, but since things were slow, I turned it on to see if I could earn anything from it. I do all my deliveries with a bike and I hate shopping for groceries, so I've been sticking to small orders, but there's some promise with incorporating Instacart into my side hustle repertoire. 
I was also able to earn a little bit of money from Lime – including earning a few bucks when I was on a weekend trip to Utah. Lime used to be a main side hustle source for me, but things have changed a lot in the past few years. I'll talk about Lime a bit more later in this post. 
In the rest of this post, we'll go into more detail about the things I did to earn extra income this past month.  
Airbnb/Rental Income Income: $2,400 
The rental continues to remain steady. I found some good tenants last year and was fortunate that they renewed their lease for another year. That saves me the hassle of finding new tenants, cleaning the place, etc. I did opt not to raise the rent, which will probably hurt my cash flow since property taxes did go up and maintenance costs are higher due to inflation. 
That being said, I think of the rental property as a long-term play, so as long as I'm getting a positive cash flow and don't need to spend too much time managing the place, I'm okay with the trade-off.
Rover Income: $116.80  
My Rover income is a bit deceiving this month because I actually earned more than what this number shows. I was watching a dog for most of the month, but the stay ended in July, so I'll be including those earnings in my July side hustle report. 
The money I did make from Rover this past month was all from cat drop-in visits. This is when people pay me to stop by their house and feed their cats. Each visit is 30 minutes long and I spend most of my time just sitting in their house watching videos on my phone.
I never had these types of visits before, but since I moved last year, I've been getting a ton of these requests each month. So long as it's for someone nearby (i.e. within a few minutes of my house), then I'll do it. Otherwise, the travel time doesn't make it worthwhile for me. 
DoorDash/Uber Eats/Grubhub Income: $459.69 
DoorDash, Uber Eats, and Grubhub have been slower for me lately. For the past few years, demand has been very high due to the pandemic, but with things starting to get back to normal, the delivery game also seems to be slowing down (at least in the neighborhoods that I work in).
Here's a breakdown of my earnings with each delivery app last month:
As usual, I did all of my deliveries using an electric bike or electric scooter. I've been doing a lot of my deliveries using my Fucare H3, which is a lower-end scooter that works pretty well for doing deliveries for an hour or so (you can read more about the Fucare H3 here).
Shipt/Instacart Income: $122.05 
Since food delivery has been pretty slow, I've had to turn to other sources of income – in this case, grocery delivery apps. I used to do a few Shipt deliveries back in the day, but I haven't done any Shipt in a while since I could never figure out how to make it worthwhile. 
Instacart was something I did even less since you had to schedule yourself in advance. However, I took a look at the Instacart app and saw they've changed it to an on-demand model, similar to the food delivery apps. Orders now appear on the screen and if you want them, you can accept the orders. It works well for me given the way I use these gig economy apps. 
I limit myself to small orders since I'm doing deliveries on a bike – although if I use a trailer, I could easily do all the grocery shopping I needed to. I could do bigger orders, but I'm terrible at shopping. I've found if I stick to small orders, I can get them done quickly. 
Bird/Lime Income: $24.50
Lime was interesting last month, as I was able to do a few "move" tasks and earn a few bucks. A "move" task on Lime is where you find a Lime scooter and move it to a more desirable area. Lime typically pays $2 to $5 for this task. I did a few in Minneapolis and also did a small $2 move task while I was in Utah on a weekend trip. 
Unfortunately, I'm not seeing any more tasks in my Lime app, so I'm not sure if something is wrong with my app or if Lime has changed how they use independent contractors. This means I might not be doing a lot of Lime charging for a while. 
To learn more about Lime, check out this post: Lime Juicer – How I've Made Over $5,000 Charging Electric Scooters for Lime. 
Trash/Flipping Income: $45
Last month, my wife found a great bench that someone in our neighborhood had put on the curb.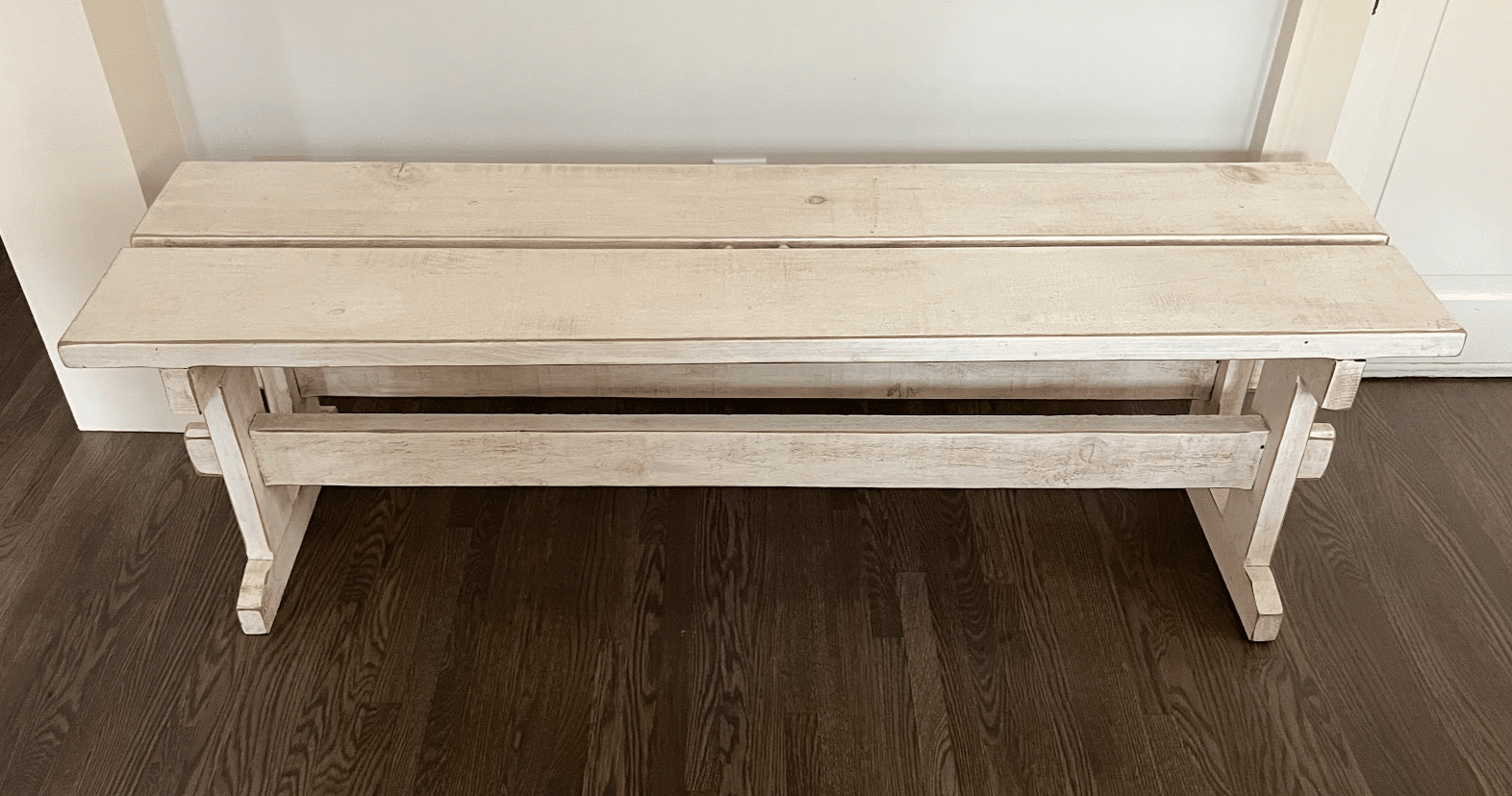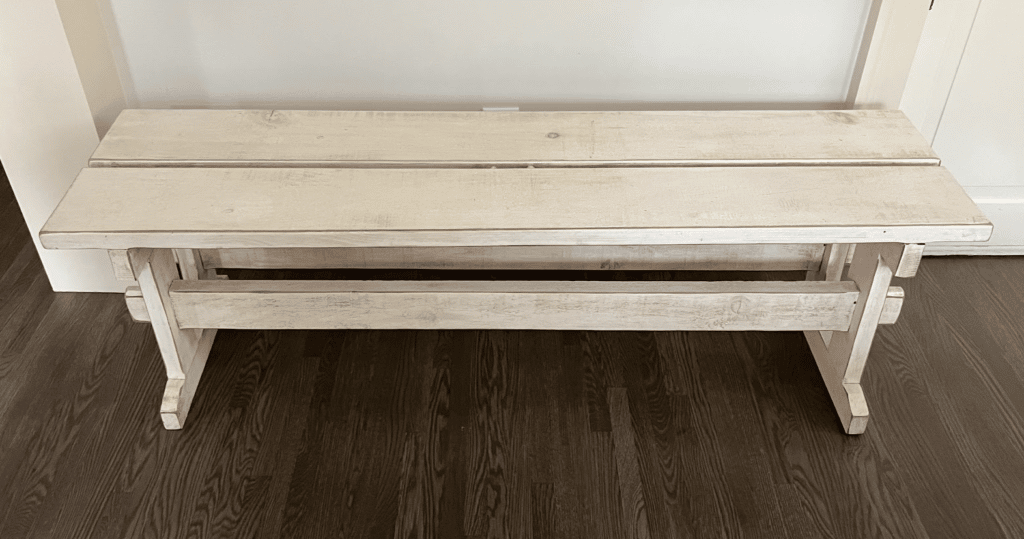 I listed it on Facebook Marketplace for $40 and found a buyer soon after. Its trash finds like these that you want to keep an eye out for. This thing was not difficult to carry home and sold quickly. In a way, it's like we found $40 on the street. 
In addition to this sale, I also sold an Ogio backpack that someone had put on the curb. I put it on eBay for $5 and found a buyer for it fairly quickly as well. It's not a lot of money, but it wasn't difficult to list this item and ship it out. 
WeGoLook Income: $14 
WeGoLook brought in a solid $14. This was an exterior photo gig that I was able to complete on my way home from daycare. It only took a few minutes to complete and didn't take me much out of my way. That's one of the big advantages of using an ebike to get around. You can make quick stops like this without much hassle.
ProductTube Income: $45 
ProductTube was solid for June, bringing in $45 for not much work. I usually do these gigs in the morning after I drop my son off at daycare, typically stopping at the Target next to my son's daycare to film a short video and answer the questions in the app.
IVueIt/ProxyPics Income: $93  
IVueIt and ProxyPics both did well last month. I made $63 from IVueIt and $30 from ProxyPics. I keep doing the same IVueIt gigs each month, all of which are easy because I can usually complete them on my bike ride home from daycare.
ProxyPics is also good, with similar gigs that I can usually complete on my way home or when I'm on the way somewhere. 
Both apps aren't going to be huge moneymakers, but they're both good apps that I recommend checking out. 
To learn more about IVueIt or ProxyPics and how they work, check out the posts I wrote about them: 
Google Opinion Rewards/Surveys On The Go/1Q Income/Facebook Viewpoints: $8.70
Here's what I earned with each of the short survey apps in June :$4.45 + $0 + $4.25 + $0 = 
As usual, Google Opinion Rewards and 1Q were solid. Surveys On The Go could be fine too, but the app is slow and buggy, so I don't open it as often as I used to.
Secret Shopping Income: $145 (plus lots of free food)
I make a lot from secret shopping these days using the Marketforce app. Most of the shops I do pay $9 minimum, and sometimes go as high as $25. Given how long they take me to complete, I find them worth my time, especially since I'm also getting a meal out of it as well. I've done so many of them now that they're second nature at this point. 
I recommend most people try out secret shopping, especially since it's a good way to get some free food and lower your food budget. You'll want to check out the below posts to understand how it works:
ProductLab Income: $18.45 
ProductLab pays me for taking screenshots of my earnings in the DoorDash and Uber Eats apps. I typically earn $3 per week from ProductLab and I'm able to cash out my earnings after I hit $15. So, every 2 months, I'm usually able to cash out my earnings. If you do food delivery, get this app too because it's easy source of additional income.
ReceiptPal/Receipt Hog/Fetch/CoinOut/Amazon Shopper Panel Income: $116.50
The receipt apps did well for me last month since I was finally able to cash out some big earnings from ReceiptPal. In general, it takes me about a year to earn $100 from ReceiptPal. That's a long time to earn the money, but getting that for taking pictures of receipts I'm getting seems like a good trade to me. 
I also made $5 from Fetch. That's an app like ReceiptPal and I can usually cash out $5 every few months. 
Finally, Amazon Shopper Panel brought in a solid $11.50 for the month. If you don't use any receipt apps, at least consider getting Amazon Shopper Panel because that is an easy $10 per month just from taking pictures of 10 receipts each month.
Medium Income: $0.25
I don't write on Medium anymore, so this is technically passive income. Obviously, a few cents of passive income isn't a big deal, but it does show that passive income is possible! If I were starting out as a new blogger today, I'd probably write on Medium, with the goal of churning out as much content as possible. Since I have this blog, the equation is a bit different, as putting my efforts between my own blog and another site isn't worth it to me. 
Market Research Income: $50
Every once in a while, I get a market research gig that pays me to do an interview and answer questions for an app. In this case, I've been using the app Pickle to manage my home maintenance tasks and received an email asking if I'd be interested in doing a 30-45 minute interview for the developers in exchange for a $50 Amazon Gift Card. That's worth it to me, so I jumped on the opportunity. It took about 30 minutes, so I made $100 per hour for my time. 
And that concludes the June 2022 Side Hustle Report!  
June worked out well for me. I'm always happy when I make at least $1,000 from my side hustles, especially given how busy my life is these days. 
Hopefully, I can get back on track with my posting schedule and I have some good posts planned for the coming weeks. So stay tuned!
For more ideas on how you can use the gig economy to earn extra income, check out my post, The Ultimate List of Gig Economy Apps. That post can hopefully give you some more ideas on things you can do to earn extra income.