As regular readers know, for the past four years, I've been documenting exactly what I've made from side hustling using various sharing economy and gig economy apps. It's a strange time to be writing about side hustles when you consider what's happening all around us, but given the current state of the world, I feel like these side hustle reports have a lot of value – perhaps more than usual.
That's because the side hustles that I do are the type of side hustles that most people think of as low-level work – things done by people that are less educated or that have fewer skills, often the forgotten working class among us.
But now it seems like a lot of people are depending on these same workers to keep their lives running. It's pretty eye-opening I think to see just how businesses cannot run without the "low-level" workers out there doing the work that a lot of people think are beneath them.
Which brings me to the value of this month's side hustle report. The pandemic broke out towards the beginning of the month and really hit full force throughout the nation around mid-March. For most of the month, even with everything going on, I still took some time – not much time, maybe an hour or so in a day, but still some time – to do a little bit of side hustling.
What follows is something that can hopefully serve as my own first-hand account of what it's like to do gig economy work during a pandemic and how you can bring in extra income, even when times are tough. I'm more fortunate than most – I have a large emergency fund and as a result, I don't have to go out there and hustle during a pandemic. But I still do it because I think it's important to understand what a lot of the underappreciated workers out there are doing.
With that backdrop in place, let's take a look at what I made side hustling in March 2020.
Side Hustle Income for March 2020
Total Side Hustle Income for March 2020 = $872.05
It's pretty hard to believe how different things looked at the start of last month. Looking back at it, I was definitely less informed compared to most people about the seriousness of the upcoming pandemic. I think I had a valid excuse though. My wife gave birth to our first child, a little baby boy, in the first week of March, so needless to say, much of my mental bandwidth was tied up there. 
While the start of our son's life hasn't been ideal with the current world situation, we still count ourselves pretty lucky. He was born in the first week of March and as a result, we managed to get out of the hospital before the current outbreak ramped up.
Unfortunately, the stay-at-home orders and social distancing means that our families haven't really gotten to spend much time with our new bundle of joy. My wife's family was able to hold our little one before things went on lockdown. My parents have only been able to see their new grandson via video chat. 
A new baby obviously means I was busy in March, but even with not a lot of free time, I still managed to fit in a little bit of side hustling into the month. Most of it happened when I was off running other errands – getting groceries for our family, dropping things off for people, and that sort of thing. It's this ability to fit these gig economy side hustles into the things you're already doing that makes this form of side hustling work out so well. 
I didn't make that much compared to what I've made in the past due to lack of time, but still, what I think this month demonstrates is that for most people who are looking to make extra income, it can be done. Last month is probably going to go down as the busiest and craziest month of my life, and even with everything going on in my life and in the world, I still managed to bring in a decent amount of extra income.
Below is a more detailed breakdown of how I earned my side hustle income in March 2020.
Airbnb Income: $0 
As in past months, Airbnb income was zero for the month. I've hinted in my previous side hustle reports that my Airbnb strategy was going to shift in 2020, transitioning from renting out the spare room in our house while we're there to renting out our house only when we travel. Even though I've never had any problems with Airbnb, I'm still a little bit hesitant about renting out a room when we have a kid. But renting out the house or a room in our house when we're not there still seems like a way to make use of an asset that would otherwise sit idle.
In any event, Airbnb has ultimately become a moot point, as this pandemic has shut down most people's Airbnb business. Even if I was still renting out a room in my house, (1) I would have taken it down due to the pandemic and (2) I probably wouldn't have been able to book it anyway (although it's possible that someone would have booked it long-term since the dorms shut down and there are likely a lot of students that need a long-term room for the rest of the semester).
It'll be interesting to see what happens with Airbnb once things get back to normal. I feel like it's going to be a while before things get back to the way they were, and even when we get past this crisis, it'll likely take some time before people start traveling again. Once we start traveling again, we'll try to get our Airbnb back up and running. 
Rover Income: $63.75
We watched one dog before the pandemic broke out – our regular toy poodle dog that we've been watching for the past few years now. The crazy thing is that we watched this dog just a few days after we got back from the hospital. We were able to do that because this is a dog that we're comfortable watching and that fits in very well with our lifestyle. Even with a newborn baby, we also still had to take care of our own dog, so watching another dog didn't add any additional work. This is active income that's as close to passive income as it can get!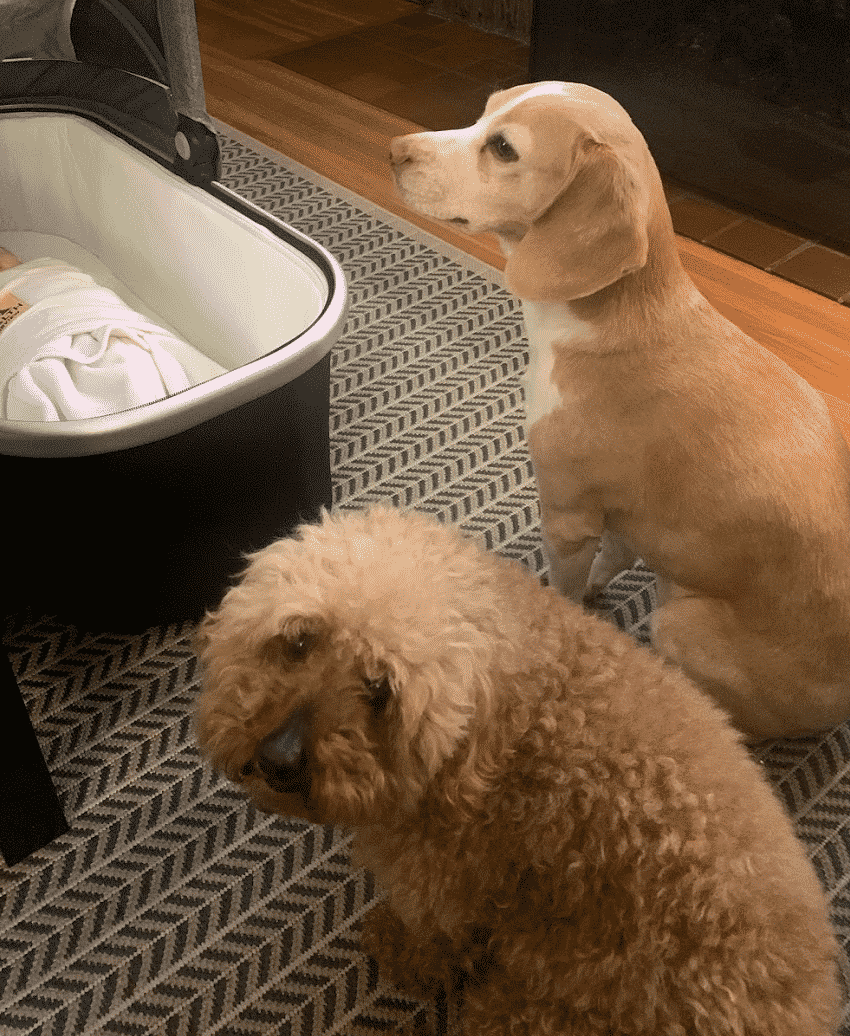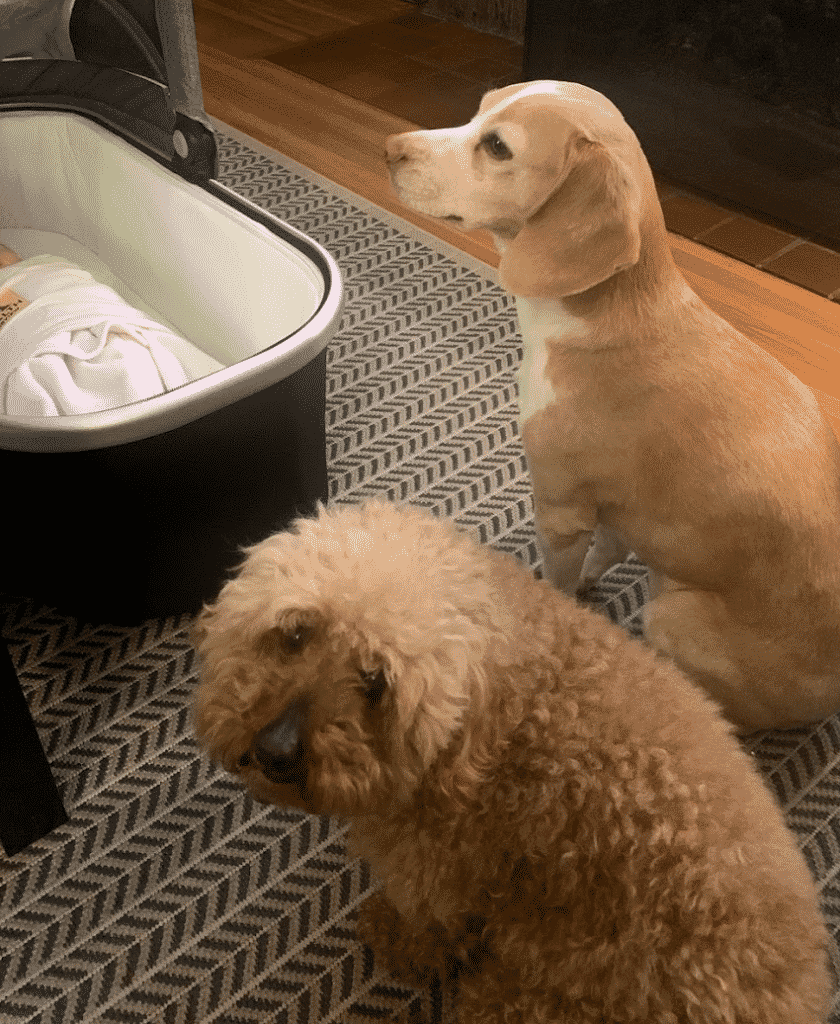 The pandemic has essentially put a pause to the Rover business since no one is traveling right now, and I don't expect any bookings for the next few months. Interestingly, I do have a repeat client that booked me for June and September, but we'll see if those bookings end up getting canceled. At this point, I have no idea if things will be looking better by then. 
Postmates/DoorDash/Uber Eats/Amazon Flex/Grubhub Income: $577.26
One of the reasons that I have a lot of different side hustles is that it provides diversification. I think it becomes exceedingly obvious how important diversified income streams can be when you're in a situation like the one we're in now. Having a way to bring in some sort of income when times are tough can be invaluable.
What works about the side hustles that I do is that while some of my side hustles rely on people traveling – Airbnb and Rover, for example – some of my side hustles actually work in the opposite direction and rely on people staying home. Food deliveries have been particularly busy and, I think, pretty lucrative over the past few weeks.
Below is a breakdown of my earnings on each delivery app in March: 
Note that a large number of these deliveries were completed towards the tail-end of February. I ended up getting paid for these deliveries in March, which is why they're reflected in the March side hustle report. 
It's interesting to see the difference between how I did my deliveries before the pandemic and how I've been doing them after the pandemic was declared. Back in February, it was just business as usual and I wasn't worried about anything. Now, I wear a mask when I do my deliveries and I try to disinfect my hands between each delivery (this has been made easier since a lot of restaurants and buildings have added hand sanitizer stations near entrances – I'm actually surprised that this wasn't more widespread before and I hope the restaurants and office buildings can continue doing this in the future).
For the actual delivery process, most of the restaurants have made it so when you enter, you pick up the order from a shelf that isn't near anyone, which helps limit close interaction with others. When I drop off the delivery, I always leave the food at the door, then back away to the sidewalk in order to avoid any additional contact. I feel like these steps have made the delivery process fairly low-risk compared to other things I could be doing to bring in additional income.
Wag Income: $0
I did not do any Wag walks in March, partly due to the pandemic, partly due to my finding that deliveries are more lucrative and more worth my time, and partly because I've had trouble actually snagging available walks. Given my current situation, I'm probably not going to be doing many Wag walks for the foreseeable future. 
Shipt/Instacart Income: $12 
I didn't do any Shipt or Instacart deliveries in March but still ended up making $12 from customers tipping me for deliveries that I completed in January and February.
Like with food deliveries, grocery deliveries are in extremely high demand right now and if you're willing to put yourself in the front line of the pandemic, you can make quite a bit. I know that Kelly over at Eff the Joneses has been sharing her numbers doing Instacart deliveries during this pandemic and she's been bringing in some solid income. Props to her for trying things out!
I've personally been staying away from grocery deliveries simply because I'm not comfortable being in a grocery store for extended periods of time. If you're someone ordering groceries, be sure to tip because these grocery delivery people are doing a lot and putting themselves in harm's way for the rest of us.
Trash/Flipping Income: $107.01
One of the things about being quarantined is that it has given me a lot of time to look at the stuff I have in my house. I recently decided to reread The Life-Changing Magic of Tidying Up and am trying to implement the lessons in it. To me, the book is less about tidying up, and more about being more conscious about the stuff that we surround ourselves with. Many of us – myself included – default to surrounding ourselves with stuff that we have, rather than surrounding ourselves with stuff that we want.
As a result, during this quarantine, I finally went through every piece of clothing I own, narrowing it down to the few bits of clothing that I actually want. My closet was a particular mess with literally 30 or 40 dress shirts that I never wear. I had one suit jacket I found that had a receipt from 2016 in it – which goes to show how long it had been since I wore that suit jacket. All of these old clothes have now been listed up on eBay and I made a few sales in March. Hopefully, these clothes will have a second life with someone else.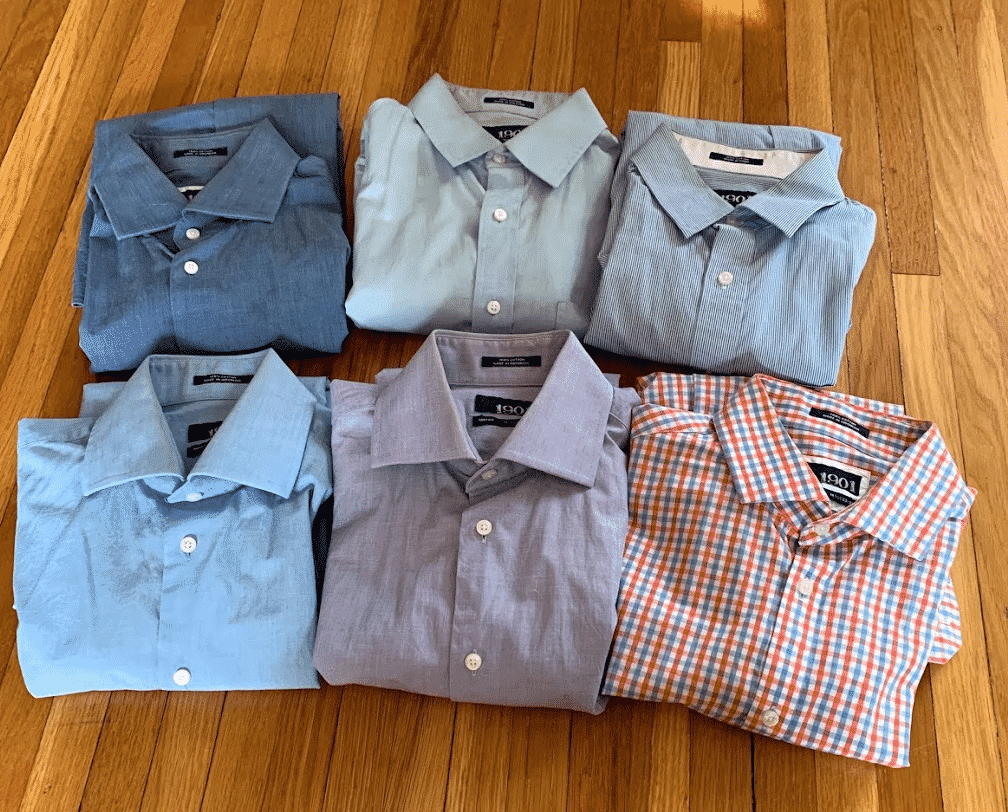 The important thing to take away from this is that you probably have a lot more stuff in your house than you actually need or want. This stuff can be turned into extra cash if you're willing to put in some work.
The neat thing is that, in a way, the stuff in your house can almost act as another layer of emergency money. Go through our house and start sourcing things that you can sell. You'll get paid to spring clean your house and if you sell stuff online, you don't have to worry about any social interaction either.
WeGoLook Income: $19
WeGoLook actually works pretty well during a pandemic since it's not too difficult to do a lot of the gigs while implementing social distancing (as a quick reminder, WeGoLook is an app where you take photos for insurance companies).
In this case, I ended up doing an automobile inspection for a vehicle located not too far from my house. I ended up biking over there and was able to take photos of the vehicle without the owner getting too close to me. All he had to do was let me know which car was his and unlock the car door so that I could take a picture of the vehicle interior. The entire gig took a few minutes to complete and was well worth my time.
In the coming months – especially as the weather gets nicer – I'll be trying to add more WeGoLook gigs to my repertoire, primarily because they don't really require much interaction with people (some of the gigs I've been grabbing require no interaction with anyone at all).  The only thing that holds me back is that the gigs are not that steady and they are often far away from my house, which makes it not worth it. However, if its a nice day and I need to get a long bike ride in, I'll sometimes grab a far-off gig just to have an excuse to bike out somewhere. (This is made especially easier when I use the ebike)
Job Spotter Income: $2.43
As mentioned before, Job Spotter is no longer the big earner that it once was. The recent algorithm changes have made it so you can really only make a few bucks per month at this point. Still, it's worth keeping on your phone just in case. I still take pictures of hiring signs when I see them – I just no longer expect to make more than a few bucks per month now.
ProductTube Income: $10 
ProductTube is on a bit of backburner for me given the current circumstances. These gigs all require you to film videos inside of stores like Target and Walgreens, and right now I'm trying to avoid being in these types of stores other than when I need to pick up groceries or get some food. My only earnings this month were for a $10 ProductTube gig that I did before the pandemic broke out.
Receipt Pal/Receipt Hog/Fetch/CoinOut Income: $50
Every year, I make about $50 to $100 taking pictures of receipts that I accumulate when I'm out shopping. Unlike apps like Ibotta, these receipt apps don't require you to purchase specific items. You just take pictures of any receipts you get.
ReceiptHog and Fetch only reward you for grocery store receipts, but Receipt Pal and CoinOut both give you money for any receipts. You obviously won't get rich with these apps, but they don't take much work either. At this point, I've gotten into the habit of just snapping photos of my receipts before I toss them. It only takes me a few seconds.
In March, I ended up cashing out $50 that I earned from Receipt Pal. It took me a while to get there, but again, they took no time and snapping pictures of my receipts is pretty much second nature at this point.
I'd recommend downloading all four of these apps: Receipt Pal, Receipt Hog, Fetch, and CoinOut.
Google Opinion Rewards/1Q/Surveys On The Go Income: $24.78
Below is a breakdown of my earnings with each short survey app in March: 
I ended up making some solid income from Surveys On The Go, which I cashed out for an Amazon Gift Card. Google Opinion Rewards was solid in March. 1Q was surprisingly busy in March also, bringing in one of the higher amounts I've made from it in a month. All of these apps are worth having on your phone because they don't take up much of your time.
Secret Shopping Income: $18 (Plus Some Free Food)
As you might expect, the secret shopping game went on a big decline in March as the pandemic led to most restaurants getting shut down. Before the pandemic broke out, my wife and I had a couple of nice secret shop dinners and brunches planned, including one secret shop at a steakhouse that would have reimbursed us $120 for food. 
For the month, the only secret shopping that I ended up completing were a few fast food shops that also paid me a little bit of money. I don't know what the future of secret shopping will be – my guess is that a lot of restaurants might cut back on secret shopping in order to save expenses once they can reopen. 
If you're interested in doing this in the future, read my post on Restaurant Secret Shopper jobs. That post goes into a lot of detail about how you can "food hack" by secret shopping (you just won't be able to do it right now with the pandemic). 
And that concludes the March 2020 Side Hustle Report!
March was obviously a unique time for side hustling and I expect things to stay like this for some time. That said, it's comforting to see that there are still ways to bring in some income if you need it. I've said it before that having all of these apps around can serve as a sort of "side hustle emergency fund." For people out there that might have extra time, turning to these sorts of apps can be a way to bridge the gap until things can get back to normal. 
I think doing these side hustles, even in the midst of a pandemic, can also help provide some perspective about the things people are doing out there. While I'm doing these things because I want to, a lot of people don't have that choice. They're out hustling because they need to. It's important to keep that perspective in mind. 
Things will get better – I'm confident of that. It seems like the social distancing and stay-at-home orders are starting to flatten the curve a bit. It'll still take time though before this passes  – probably more time than most of us think. Until then, do what you need to do to get through this moment in history. I'll see you all on the other side.