Hello everyone and welcome back to another Financial Panther side hustle report. In today's post, we'll be taking a look at what I was able to earn from side hustling in the gig economy in May of 2020. 
As was the case in March and April, many of my side hustles continue to be dramatically impacted by the pandemic, but other side hustles – mainly my delivery side hustles – have been able to pick up the slack. 
Let's take a look at what I made in May 2020:
Side Hustle Income for May 2020
Total Side Hustle Income for May 2020 = $1,939.03
Similar to April, in May, almost all of my side hustle income came from doing food deliveries. I think it's pretty remarkable just how profitable the food delivery game has been for me. It's at a point where there's really no reason for me to do any other gig economy apps, at least not right now while the food deliveries are paying so well. 
One thing is that my side hustle income is definitely less diversified than it was before. In most months, I've found that my side hustle income is typically around 50-60% Airbnb based, and the rest split up into other categories. Right, almost all of my side hustle income is coming from doing food deliveries. I don't think there's anything inherently wrong with that, but it, of course, puts me at risk if something were to happen. 
Below is a more in-depth look at my earnings for May 2020:
Airbnb Income: $0 
My Airbnb income remains at $0 as I've paused my listing due to the pandemic and because my wife and I have a baby now.
Even if I was doing Airbnb right now, I'd doubt I'd get many bookings. Most of my bookings over the past four years have been for people coming to the University for events, and at the moment, every in-person event is canceled. It's unclear when conferences and graduate program interviews will start up again. I don't even know if the campus will be open in the fall. My hunch is that most colleges are going to be virtual for the rest of the year.
In the future, the plan will be to rent out the house when we're traveling, or if we can't do that, to at least rent out the guest room when we're traveling. Unfortunately, our travel plans are currently on an indefinite pause. My wife and I still have two business class flights scheduled for late summer and fall, but I'm doubtful that we'll be able to go on either trip. If we do, I'll do my best to try to get our place rented out for at least some of that trip.
Rover Income: $0
Rover income also remained at $0 for the month of May. Like with Airbnb, Rover relies on people being able to travel and since people aren't traveling right now, there's very little demand for dogsitters. It does seem like this may pick up, as I've actually started to get some bookings again for this summer.
Postmates/DoorDash/Uber Eats/Amazon Flex/Grubhub Income: $1,772.87
As has been the case for the last few months, the food delivery apps continued to be very lucrative. It's pretty astounding to me, but right now, I could probably make a full-time living doing nothing but food deliveries if I wanted to. As it stands, I've been spending between 1 hour and 2 hours each day doing deliveries with the goal of making around $33 per day. My thinking here is that without Airbnb, I still want to make at least $1,000 per month side hustling, so $33 per day comes out to about $1,000 per month.
At the moment, I've been really crushing that goal. Here's a breakdown of my earnings on each delivery platform in May:
It's important to remember that I earned this amount with essentially no operating costs since I use a bike to do my deliveries (as an advantage, by using a bike to do deliveries, I'm also able to deduct my regular bike maintenance costs as business expenses). My hourly rate has been extremely high as well thanks to tips plus bonuses. Right now, things are so lucrative that I'm disappointed if I make less than $40 per hour.
That isn't to say that I could make $40 an hour consistently throughout the day. There's always a natural lull during the morning and mid-day. Instead, what I'll often do is head out to do deliveries during lunch or dinner, spend maybe 75 minutes doing deliveries, and I'll come back home and find that I've made $50. That's the advantage of using these delivery apps as a side hustle. It allows you to earn the most money for your time by working at peak hours.
If you're in the market for an electric bike and live in a market where doing food deliveries makes sense, I think you could easily fully recoup your investment in a month or less by using your ebike for deliveries. I've been doing all of my deliveries using my RadCity electric bike from RadPower. There are a lot of ebikes out there of different qualities. So far, my experience with the RadCity bike has been very good.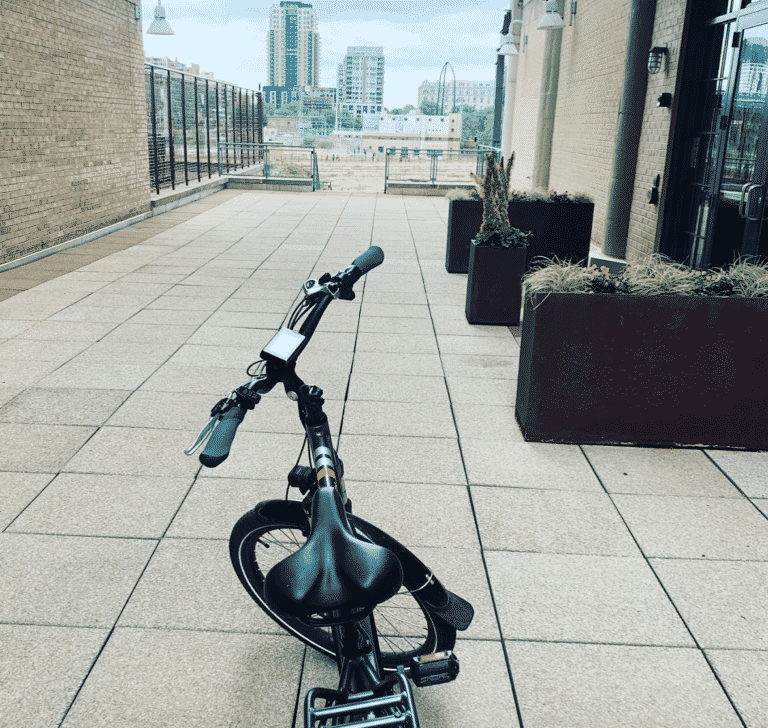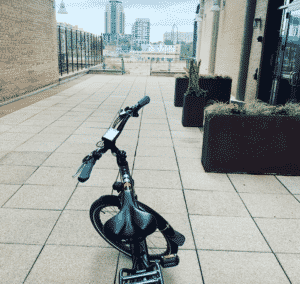 Wag Income: $0
I did zero Wag walks in May and given how lucrative the food delivery game has been, I can't really see myself doing any Wag walks. There also doesn't seem to be a lot of demand for dog walking at the moment anyway due to the pandemic.
Shipt/Instacart Income: $32.50 
I did two Shipt deliveries in May when I happened to be downtown running some errands. Both orders weren't too large and the delivery location was really close to the store, so I figured I could work them into my schedule.
My issue with Shipt and Instacart is that they're still very heavily tip dependent. Often, the amount I'm getting paid for a single delivery is the same as what I'd get paid for delivering food to someone. If I'm getting paid the same amount in either setting, then food deliveries obviously make more sense since I don't have to spend time shopping for someone also. 
For example, take a look at the two Shipt deliveries I did in May: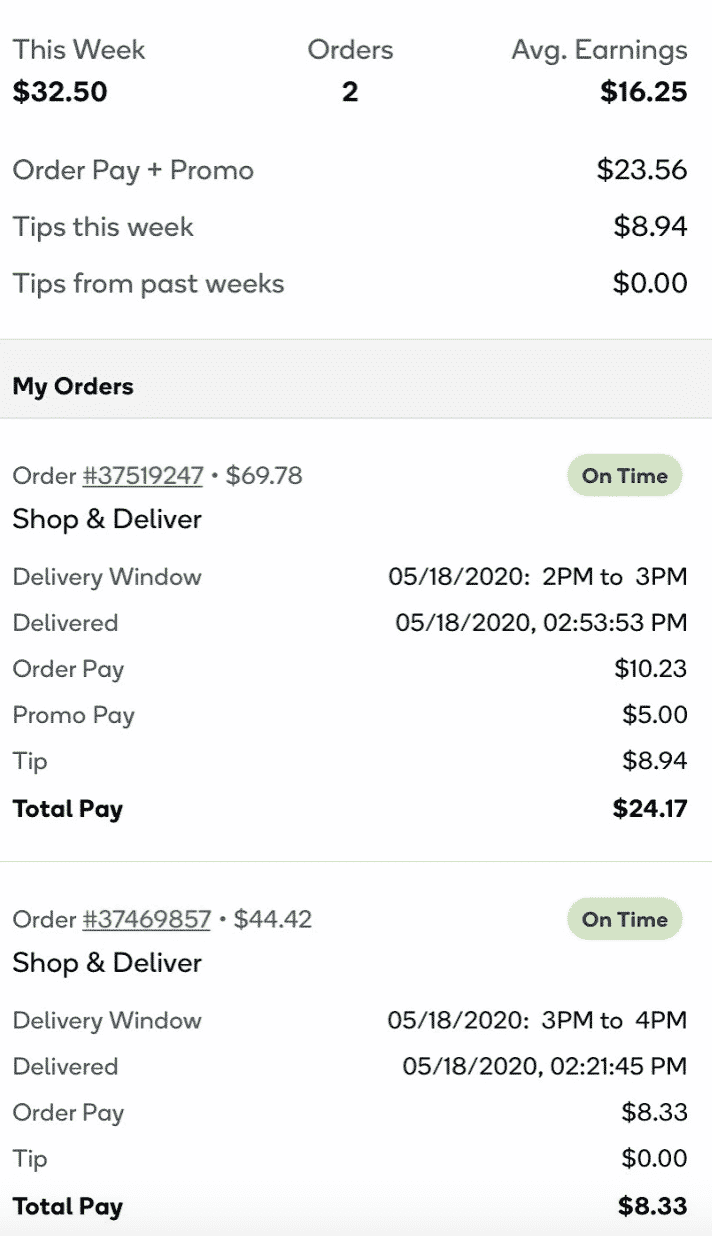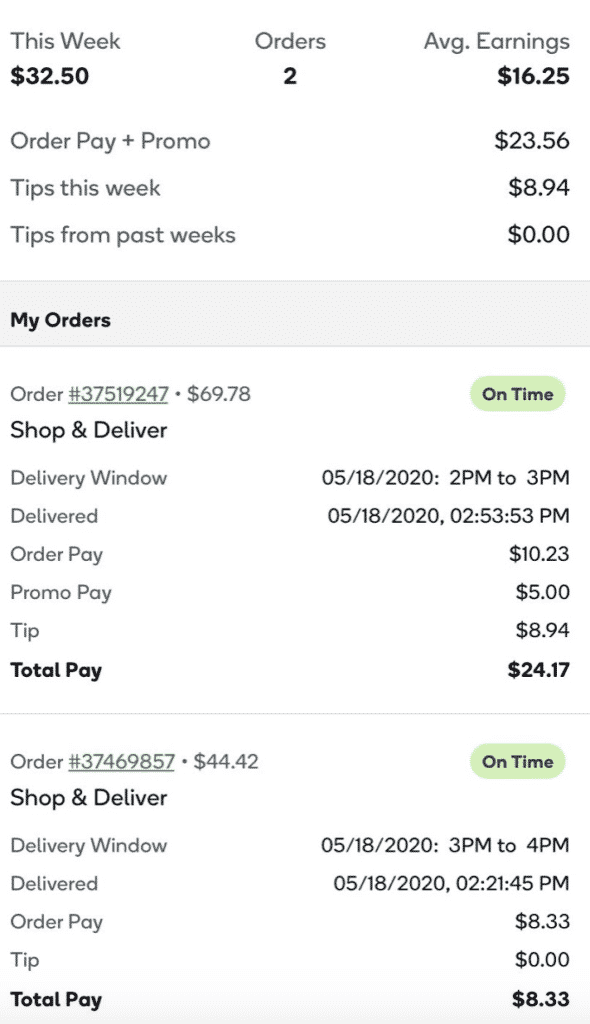 As you can see, one of my Shipt deliveries paid me about $24, which was probably worth it since it took me about 30 minutes to shop for and deliver the order. The order pay was solid at $10, but what put me over the top was the promo pay and the tip. If I didn't get those two things, then would it really have been worth my time to spend 30 minutes shopping in order to earn $10? 
You can see how impactful this can be by looking at the other order I did. I shopped for this order at the same time as I was shopping for the first order, but you can see that this order had no promo pay and the customer didn't tip me. This wasn't a huge grocery delivery order, but it still takes time for me to shop for it. Meanwhile, I could have made $8 doing a single DoorDash or Grubhub delivery.
I know that people more skilled than me are able to make in the $30 or more range with Shipt and Instacart, so it could also be that I'm just not that good at shopping for groceries. I know that if you can do it, stacking multiple grocery orders is the way to do it since this allows you to effectively double or triple your hourly earnings.
Trash/Flipping Income: $47.10 
I'm continuing to slowly go through my house and clear out all of the unnecessary stuff that I own. Not only does this help me to declutter my house, but it also adds a little bit of extra money in my pocket – essentially monetizing the stuff that I no longer use.
Most people don't think about this, but the stuff in your house has value. You just have to be willing to put in a little work and list things up for sale on eBay or on a local selling site like Facebook Marketplace. My general strategy is if it's big (like furniture), then it's going on Facebook Marketplace. If it's small, then I sell it on eBay. I'm continuing to declutter my house and have plenty more stuff that I need to get rid of.
Roadie Income: $28.74
Roadie is a delivery app that originally started out as a way to move things long distances (the idea being that there are a lot of cars going from place to place, and people could move things in their cars). Over the years, I've seen Roadie evolve into an app for returning lost luggage to people. Airlines like American Airlines, Delta, and Southwest list found luggage on the app. Roadie drivers then pick up the luggage from the airport and deliver it to the passenger. 
In the past few months, Roadie has also branched out into more local deliveries for big box stores like Home Depot and Michaels. For me, this usually doesn't work out too well since I do all of my deliveries on a bike and things at Home Depot can be pretty big. These big box stores also aren't usually located in areas convenient for me. 
In May, I ended up doing three deliveries from Michaels. There's a Michael's that is about a mile from my house and all of these deliveries were art supplies that were small and easy to carry. Each delivery paid $9.58, which isn't bad since I was also able to incorporate these deliveries with my food deliveries. The key with Roadie, I think, is to work it in with other gigs.
ProductTube Income: $20
ProductTube is definitely one of the more underrated apps out there, but it's one that you absolutely should have on your phone because of how high-paying these gigs are for the amount of time they take. As I've explained in past side hustle reports, these gigs involve recording yourself shopping for certain goods. At most, the videos take 5 minutes to make and typically pay at least $10. In other words, every gig pays an effective hourly rate of about $60 or more.
In May, I ended up doing two ProductTube gigs. Both gigs were ones that involved online shopping, so I was able to film these gigs while I was at home. Note that ProductTube pays via Amazon Gift Cards, which is fine with me since I consider that a cash equivalent.
Google Opinion Rewards/Surveys On The Go/1Q/Facebook Viewpoints Income: $32.82
I had a very strong survey month, making almost $30 just from surveys. Each of these surveys literally takes seconds to complete, so they're well worth the time effort. 
Here's a breakdown of what I made with each survey app in May:
In addition, I also made $5 this month from a new app I discovered called Facebook Viewpoints. This app is a little bit interesting. The task I received was to repeat names from my Facebook contacts. Apparently, Facebook uses this to help with its voice recognition software. I ended up having to read 100 names, which took a little bit of time, but was something I could do while I was watching YouTube. I don't expect Facebook Viewpoints to be super consistent, but I'm leaving it on my phone for now since I think this could be an interesting app. 
Finally, I also earned a random $5 Amazon gift card by taking a survey about infants. I believe I received this survey in an email and I was able to earn the $5 taking a survey that took me about 5 minutes to complete. 
And that concludes the May 2020 Side Hustle Report!
May was again a very solid side hustle month, especially when you consider that most of my gig economy apps are seeing little to no business now. My plan is to continue to aim for at least $1,000 each month per my $1,000 per month challenge. This is very achievable for most people when you break the math down. Just $33 per day comes out to about $1,000 per month. If you can save and invest all of that, you're looking at potentially hundreds of thousands of dollars just from earning a fairly small amount each day on the side. 
My final thoughts for this month: 
The delivery game – at least in my city – is very strong. This is especially true of food delivery and is also true of grocery deliveries. I think this will continue for the foreseeable future. The pandemic basically fast-tracked how fast people began adopting these delivery apps.
If you want to make significant money, you need to mix and match all of these delivery apps together. Do so in a way that makes sense for you. You want to fit these apps into your lifestyle.
If you can, use a bike. Most people underestimate how fast a bike can move through a city and it's just more fun biking than it is driving. You could also consider getting an ebike. I'm a full ebike convert now, and I think it really opens up biking to a lot of people and makes it a mode of transportation that can seriously replace a car (or at a minimum, act as an alternative to a second car).