2020 is, I think, a year that we can currently divide into two halves. There's the world before the pandemic – when we were all (perhaps naively) moving through the world without much care. And then there's the world after the pandemic, with a world that is largely unrecognizable to the one we knew just a few months earlier.
This year has also been a tale of two halves for me and my family. As you might know, earlier this year, my wife and I had a baby. It marks a clear dividing point in our lives – our lives before the baby, and now, our lives with a baby. Needless to say, 2020 is going to be a year that I won't forget. It's the most eventful year of my life to date. 
With everything that has happened so far, it's kind of hard to believe that we're only halfway through 2020. It feels way longer than that. With that said, I thought I'd take a look back at the things that I've done this year. This update might also serve as a reminder for you to think about what you've been up to as we head into the second half of the year.
Reflecting On The First Six Months Of 2020 
1. I started out 2020 with some travel (didn't realize it'd be the last traveling I'd do for a long time).
Looking back at it, it's hard to imagine that not too long ago, we were all flying around and traveling places without any worries. I used to travel at least once per month, but like most people, I'm grounded for the foreseeable future. It's a bummer too because I have two international business class trips booked for later this year that are increasingly looking unlikely to happen. I also have a Southwest Companion Pass that I got at the start of 2020 that's sitting unused.
Even without a lot of travel completed in 2020, I was still able to do some interesting stuff. My most memorable trip of 2020 was a weekend in Austin for my friend Gary's wedding (he writes over at Debt Free Climb). I used 6,000 American Airlines miles to fly from Minneapolis to San Antonio, with a 4-hour layover in Chicago. My buddy was flying with me as well, with his flight starting out in Madison. Our plan was then to stay one night at a Hyatt hotel in San Antonio (which cost 5,000 Hyatt points), then catch a bus from San Antonio to Austin.
It's funny how a lot of the simple things we did during that trip are almost impossible to do now. Here are some of the interesting things I did during this trip: 
At MSP, I hit up the Escape Lounge using my American Express Business Platinum Card. That card gives me free access to the lounge. The Escape Lounge has been my favorite lounge at MSP since it opened a few years ago.
I had a 4-hour layover in Chicago with no lounge access. To pass the time, I grabbed a secret shop at a Five Guys that wasn't too far from the airport (about 15 minutes away via public transit). It was a fun little adventure to get there. I hopped on the train, then grabbed a bus that dropped me off in a downtown area of a Chicago suburb. After I ate my meal, I was back on the bus and train, and then back to the airport with plenty of time to spare.
The Flixbus we took from San Antonio to Austin was really comfortable and fast. The bus only cost $3, so I had gone in with low expectations but ended up pleasantly surprised.
In Austin, we got some work done at a WeWork that was near where the bus dropped us off. I have a free WeWork membership that I got from my American Express Business Platinum Card and one of the perks is that it gives me access to any WeWork location in the world. It's nice to be able to have a comfortable place to do work and get some coffee wherever I go. 
For lodging, we stayed at the Westin Austin Downtown, using two free night certificates to cover our stay. For some reason, the room rates during that weekend were really expensive, so using our free night certificates here was a pretty good redemption. 
Continuing my secret shopping strategy, I was able to get us over $100 worth of free drinks at two different bars by snagging two secret shops that I saw were available in Austin during the weekend we were going to be there. We were already going out anyway, so getting ourselves a bunch of free drinks was a good deal. 
Getting to the wedding itself was also an interesting experience. My friend and I both have a Chase Sapphire Reserve and one perk they added for 2020 was a Lyft Pink membership. This membership, among other things, gives me three free Lyft scooter rides per month. Since it was January, there were obviously no Lyft scooters for me to use in Minnesota, but there were a ton of scooters in Austin. We ended up scooting to the very edge of the scooter boundary (in our suits too), then grabbed an Uber from there in order to cut down some of our travel costs.
We spent some time doing some more scootering on our last day in Austin. Since I'm a Lime scooter charger, I was able to find some scooters that had been marked as broken and ride them around all day for free. Along the way, we grabbed some lunch at Torchy's Tacos and even snagged a DoorDash delivery on our way out of the restaurant (I ended up walking this delivery a few blocks down the street).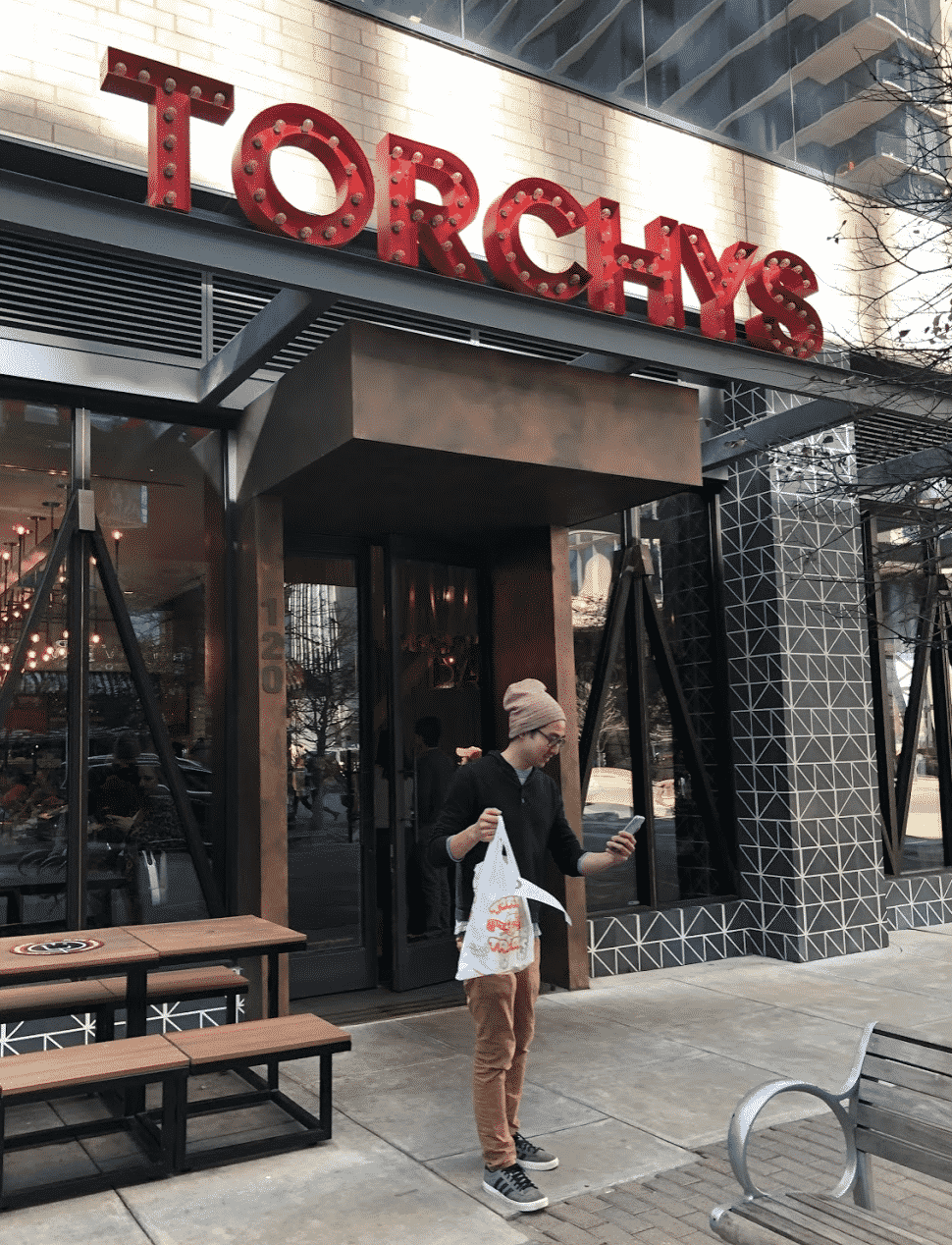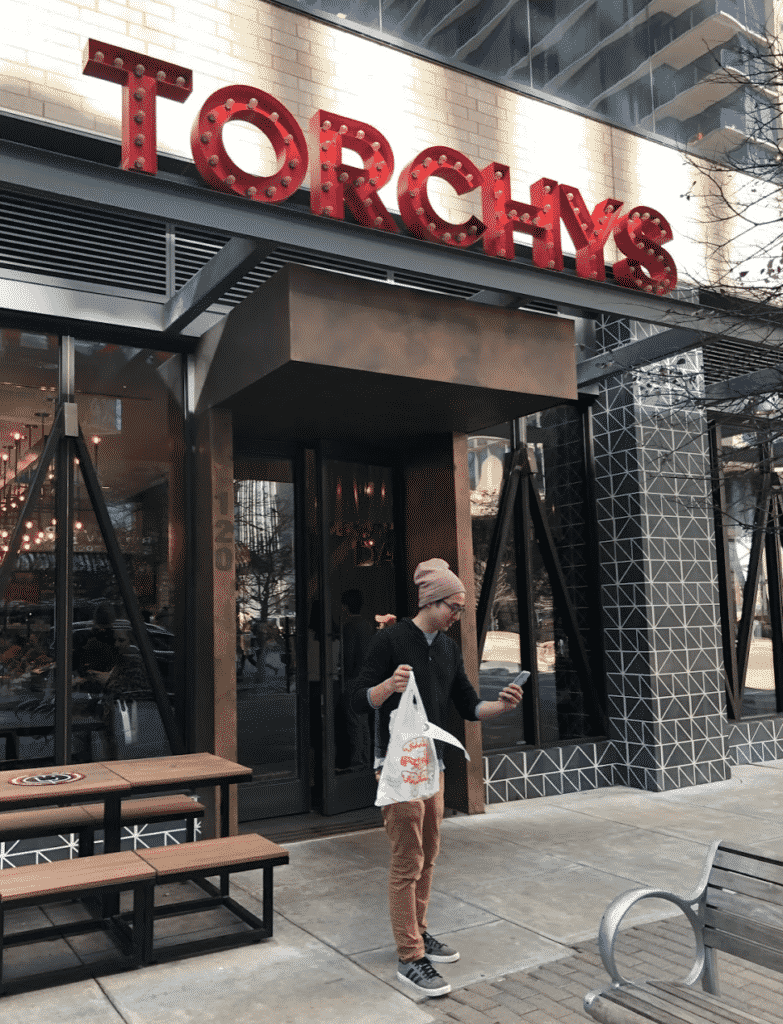 For my return trip, I flew a direct flight on Delta from Austin to Minneapolis. Again, my American Express Business Platinum got me lounge access to the Delta Skyclub at Austin. This is a huge lounge that was really nice and comfortable.  
2. American Airlines Shut Down My Account. 
I never shared this on the blog, but sometime in January, American Airlines shut down my account. The reason for this shutdown is due to my taking advantage of the so-called "GrAAvy Train."
Basically, Citi American Airlines cards have a 24-month rule where you can only earn the signup bonus for a card once every 24 months (or is it 48-months, I actually can't remember anymore). However, Citi regularly sent out mailers to people that didn't have this restriction. The mailers could be used by anyone, so you could get mailer codes from other people online and open up new cards even though you wouldn't normally be eligible for the bonus. I ended up using three mailers over the course of about a year-and-a-half. Combined with getting the signup bonus on the Barclays American Airlines Business card, I ended up with over 300,000 AA miles in my account.
Unfortunately, American Airlines got wise to this and busted everyone, first freezing our accounts, then shutting them down for good. It's a bummer for me because I only got to use some of my miles for short domestic trips, but didn't do any high-end trips with them. 
Whether or not I did anything wrong, I'm not really sure. The mailer terms importantly did not have the 24-month restriction and they also did not prevent others from using the codes. To me, this is American Airlines having their cake and eating it too. Citi paid American Airlines for the miles and now American Airlines is turning around and preventing people from using them.
I thought about fighting it, but then more important matters took hold (namely, my baby and then a pandemic). At this point, I've basically accepted that I played with fire and got burned. My wife never used any mailers, so luckily, she still has an active American Airlines account with no issues.
3. My Wife And I Had A Baby.  
At the beginning of March, my wife and I added a new member to our family – a healthy baby boy. All things considered, I think we got pretty lucky with the timing. He was born right before Covid became a pandemic, so our time at the hospital was completely normal. We had visitors. No one wore masks. In fact, not a single person even mentioned Covid during our stay. 
It's kind of crazy to think about how much our world has changed. If our son was born just a week later, his birth and his first few days in the world would have looked very different.
Needless to say, our life is going to look completely different going forward. I've had some folks ask me if I could break down the costs associated with having a baby. That sounds like a good idea, so maybe expect some future posts addressing how much a baby costs.
Here's something to think about – I saw this one CNBC video that said to send your child to Stanford in 18 years, you need to save over $1,700 per month in a 529 plan. Maybe I won't be sending my kid to an elite private college, but you can see that when you have a baby, financial independence now means more than just saving for retirement.
4. The Pandemic Broke Out And Changed Everything. 
I was admittedly very underinformed in the early stages of the pandemic, to the point where through the entirety of February, I didn't even know that anything strange was happening in the world. In my defense, I did have other things on my mind at the time – namely, a baby was that supposed to come at any moment.
That said, the last four months have been completely life-altering. For me, this all became real on March 12th. This was the date the NBA suspended its season and the NCAA canceled March Madness. When you have two for-profit sports leagues cancel a season because of a public health crisis, you know something is up. Shortly after that, our governor issued a stay-at-home order. 
The initial plan was for my wife to take a few months off from work, then slowly ease her way back into her practice. She has multiple employees, including two other dentists that work for her, so even though she would be out of the office on maternity leave, her practice would still generate revenue and income for her.
The pandemic completely derailed those plans. My wife ended up fully closing her practice for three months, which meant we had no income coming in from the primary breadwinner in our family for a full three months. For myself, I saw my blog income take a dip as advertisers cut back on marketing. My blog traffic also saw a decrease as people were concerned about more important things than reading what some guy on the internet was doing.
These days, we're doing our best to continue to follow our financial plans. We still invest our money the same way we were doing before. We're spending less on general consumer spending, mainly out of necessity since we're spending a lot more time at home and can't go to restaurants or bars. And we're definitely much more cash conscious now – it's black swan events like this that show how important having extra cash on hand can be.
5. We've Been Isolated From Family. 
The tough thing about the pandemic for us hasn't really been the money issues. My wife and I have always kept a large emergency fund and we'd also set aside a bunch of money to cover costs associated with the birth of our son. As a result, when the pandemic hit, we had a huge cash cushion that came at the perfect time.
The real problem for us is that the pandemic has separated us from our families right at the time when we'd want to spend the most time with our families. My mother-in-law and the rest of my wife's family all live locally, so they were able to hold our son in the days after he was born. We've also been able to do socially distanced interactions outside.
My family, unfortunately, hasn't been able to do the same. They live on the east coast, and when the pandemic hit, they were also grounded. My mom was supposed to fly up in March but has had to push her flight back each month. Our son is now 4 months old and my family still hasn't been able to meet him in person yet. Things aren't looking like they'll get better anytime soon either, and at some point, my mom and us will probably just take the risk so that she can meet and hold her only grandchild.
6. Black Lives Matter. 
The killing of George Floyd on Memorial Day led to one of the largest waves of protests in recent memory. It also got many of us in the personal finance and financial independence community to think more about race and privilege when it comes to money and finances.
A lot of personal finance writers have tended to avoid talking about race and politics, preferring instead to simply ignore the topic completely or run around it to avoid controversy. I know I'm guilty of that, although I have addressed privilege in the past in posts like "The Privilege of Biking To Work."
I'm a minority, so race is something that I've always thought about – it pervades every aspect of my life. If you've never had to think about race before, that's a telling sign about your situation in life.
When it comes to money, race matters. We can't ignore that. George Floyd's murder forced all of us in the personal finance community to remember this and decide what we were going to do – and it seems like most of us (at least the people I follow) opted to put ourselves into the conversation.
7. There's Money To Be Made Out There 
Even though the pandemic hurt most people's incomes, it also led to some interesting opportunities in the gig economy, specifically with delivery apps. As was the case in most months, I spent most of the winter hibernating on the delivery game, just doing a few deliveries here and there. 
But as the weather warmed up, my delivery game started to pick up. And then the pandemic hit, which led to massively increased demand for food delivery. Along with the massive demand came increased earnings. The apps paid more, people were tipping more, and deliveries could be completed faster since restaurants don't have customers in the store to serve right now.
Over the past three months, I've been able to average $40 or more per hour (about 67 cents per minute) doing deliveries on a bike. It's more than I made when I was working as a lawyer at my last job. Whether this can keep up, I really don't know. But at the moment, I know that there's money to be made out there, so I'm taking advantage of it. 
You can read more in my post, What It's Like Delivering Food During A Pandemic. 
What Does The Rest Of 2020 Hold? 
Who knows? At this point, 2020 is going down as one of the most eventful years in recent memory. I know it's a year that I'll remember for the rest of my life. There's been joy this year with the birth of our first child. There's also been tragedy as well with the worldwide pandemic that has changed all of our lives.
The good thing is that those of us living through this will hopefully be prepared for the next time this happens. Live on less than you make. Save some money. Don't stretch yourself too thin. These are all basic things we can do to prepare for the future.