Thanks for tuning in to another Financial Panther Side Hustle Report. Over the past three years, I've tracked exactly what I've made from side hustling using various sharing economy and gig economy apps. Each month, I share those numbers with you.
Today I'll be sharing my September 2019 side hustling numbers. Below is a breakdown of what I earned from each app: 
Side Hustle Income for September 2019
Total Side Hustle Income for September 2019 = $2,806.81
September was a down month compared to previous months, but still very good when you consider that I spent an entire week in DC attending FinCon. I did make a few bucks side hustling in DC during the week, but most of my time was spent hanging out with people and doing FinCon things.
Other than attending FinCon, September was a pretty normal month for me. I did a little work. Watched some dogs. Biked and scootered around places. But otherwise, nothing too crazy. 
The breakdown of my income for the month is pretty interesting. Airbnb did pretty well, but it wasn't the top earner this month. Instead, charging Lime scooters took the top spot, bringing in over $1,100 for the month. That's pretty amazing to make that much literally just picking up scooters around my neighborhood.
Below is a more in-depth look into my earnings for September:
Airbnb Income: $780 
Airbnb income was lower than usual, mainly because I blocked off the first week of September while I was away at FinCon. My wife was home and in theory, she could have hosted guests during that week, but I usually prefer to be around when we're hosting people. The hosting thing is also more in my domain anyway, as I don't like to push it on her to clean and prep our guest room when she has other, more important things to do.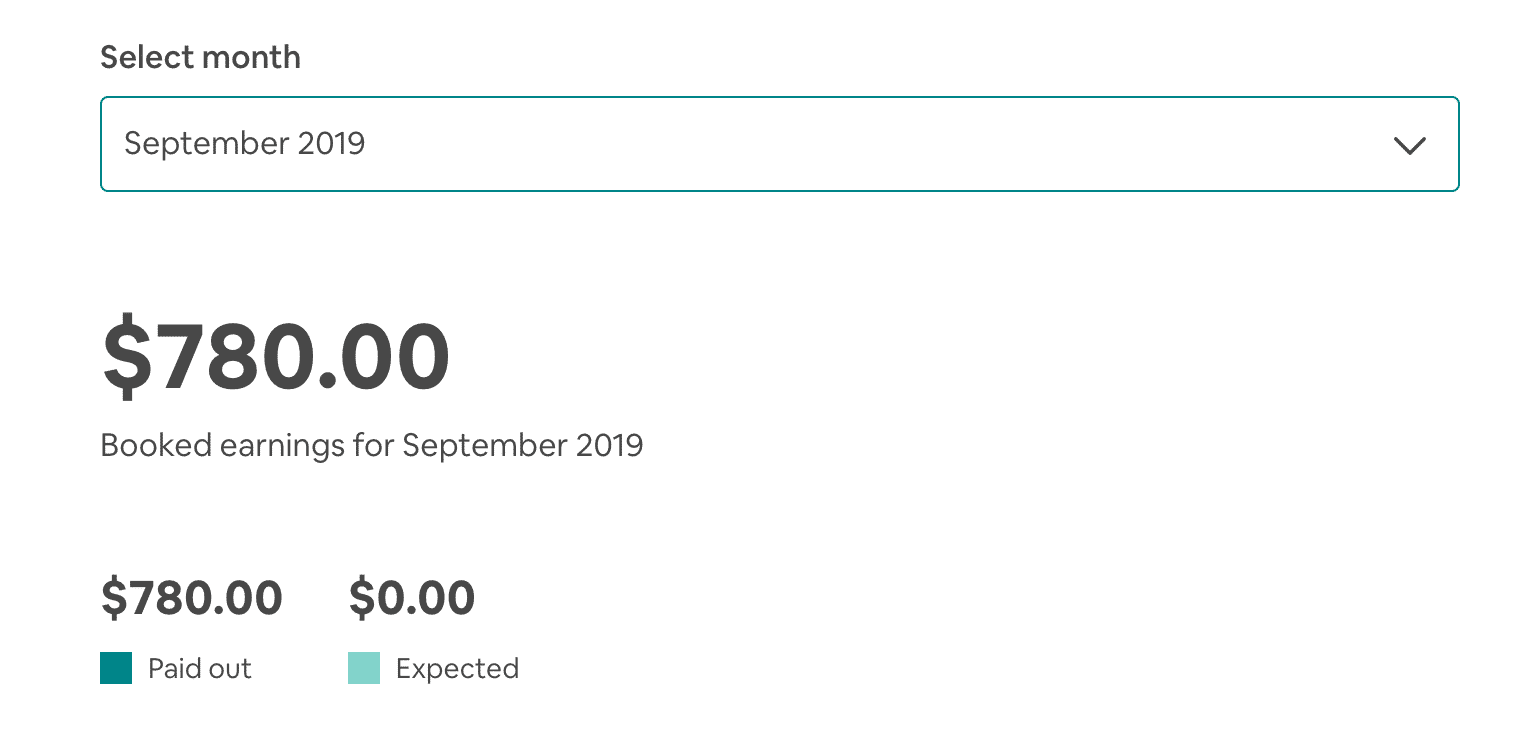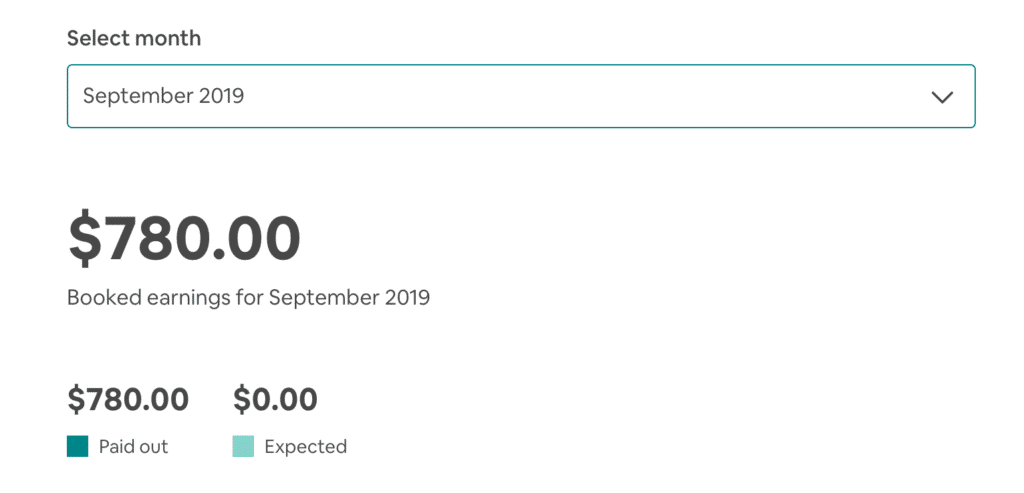 We ended up hosting a total of four guests in September, all of whom stayed for longer periods. I have a sort of love-hate relationship with longer-term stays. On the one hand, it means I have to do less cleanup and prepping, which makes the Airbnb income feel really passive. On the other hand, it also means that I have strangers in my house for longer periods of time, which can have its own issues. Usually, I prefer the shorter stays,
Note that in September, we didn't end up doing any whole house bookings, so the entirety of September's Airbnb income came just from renting out the guest room in our house. October and November are looking interesting though, as we've had a ton of whole house bookings for various weekends, including a family booking our entire house for Thanksgiving when we're already going to be out of town. I'll be talking more about this strategy of renting out your house while you travel in a future post.
If you have extra space and want to earn extra income using your home, you can sign up to be an Airbnb host using my referral link.
Airbnb is also one of the most affordable ways to travel. If you've never used Airbnb, sign up for Airbnb with my link and you'll get $40 off your first stay.
Rover Income: $170
My wife and I watched two dogs in September, both repeat pups that we've watched in the past. We watched our favorite pup, a French Bulldog named Fancy that we've been watching for about a year now. This dog is hilarious and very easy to watch.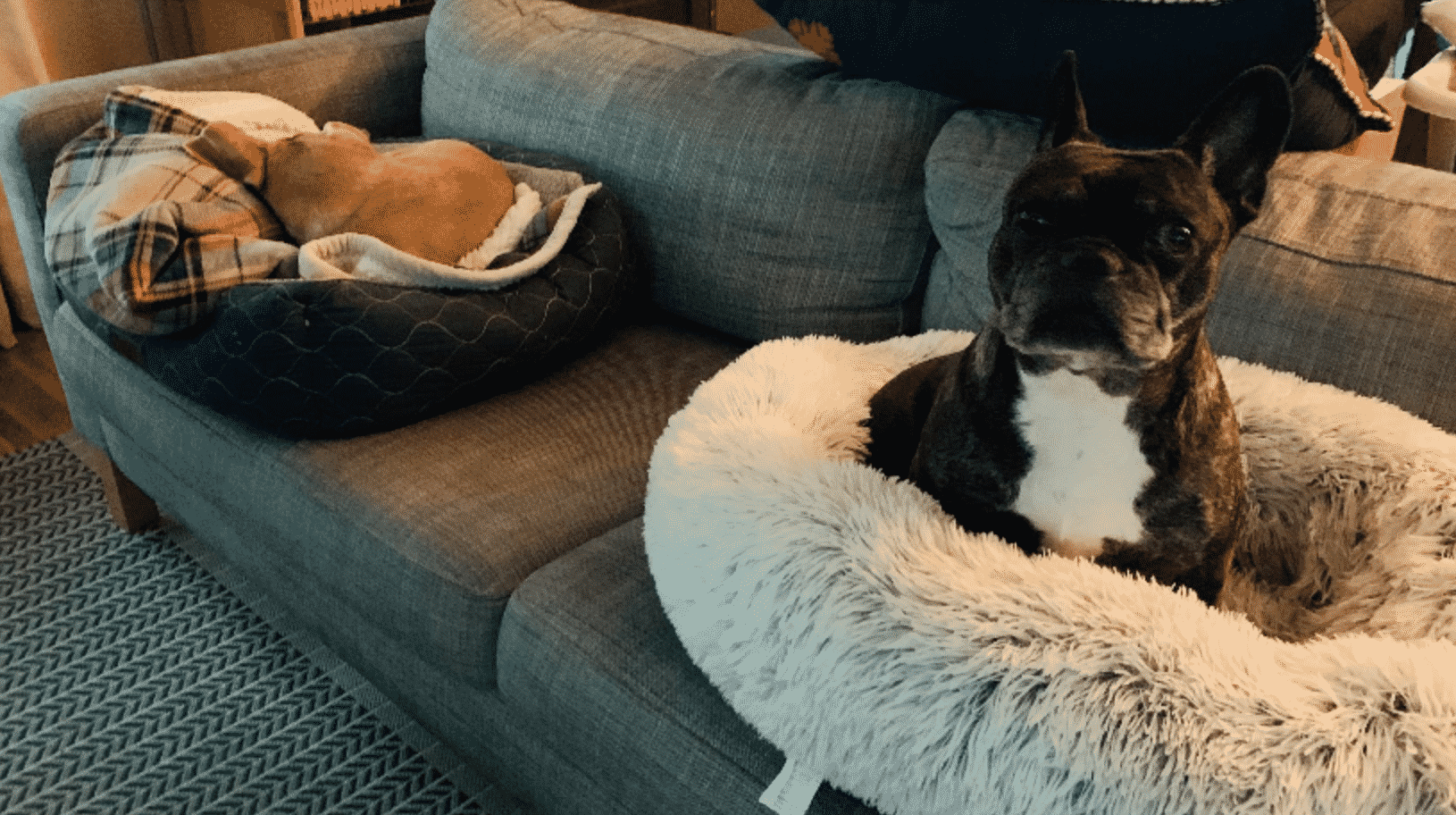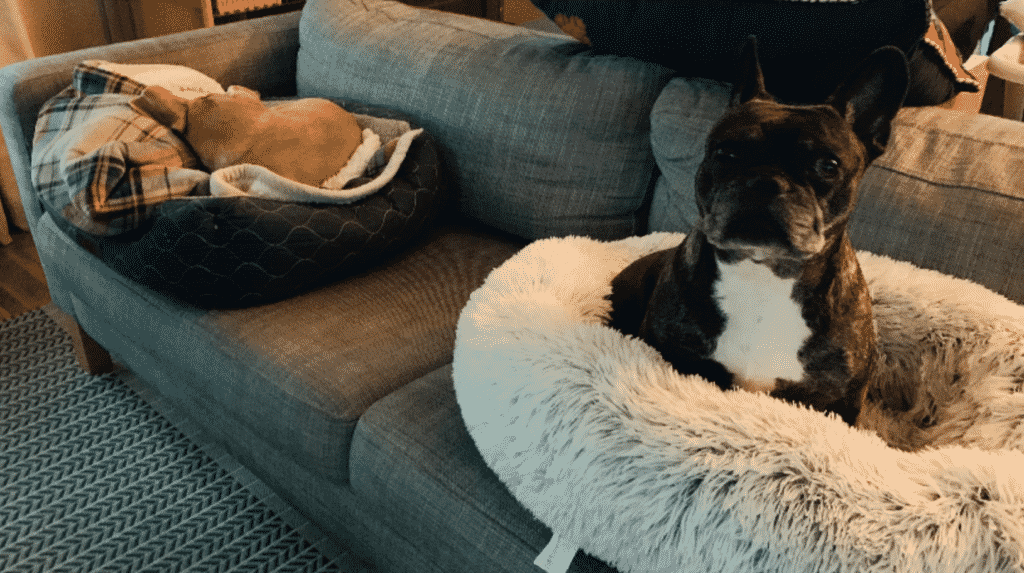 The other pup we watched was another returning client, a small pup named Henry that we've watched for a few years also. We watched him twice in September for just a day each. This was also pretty easy work.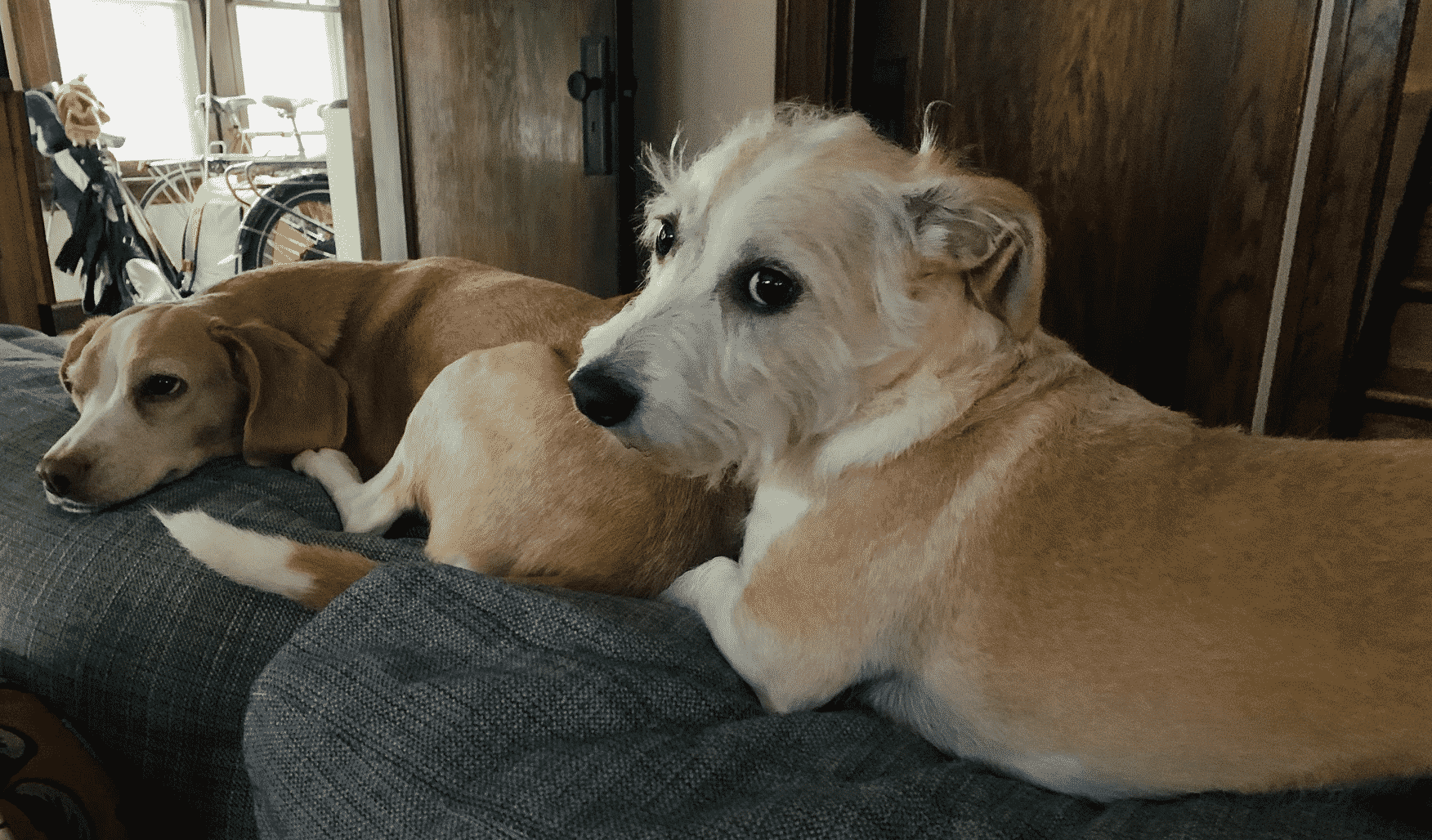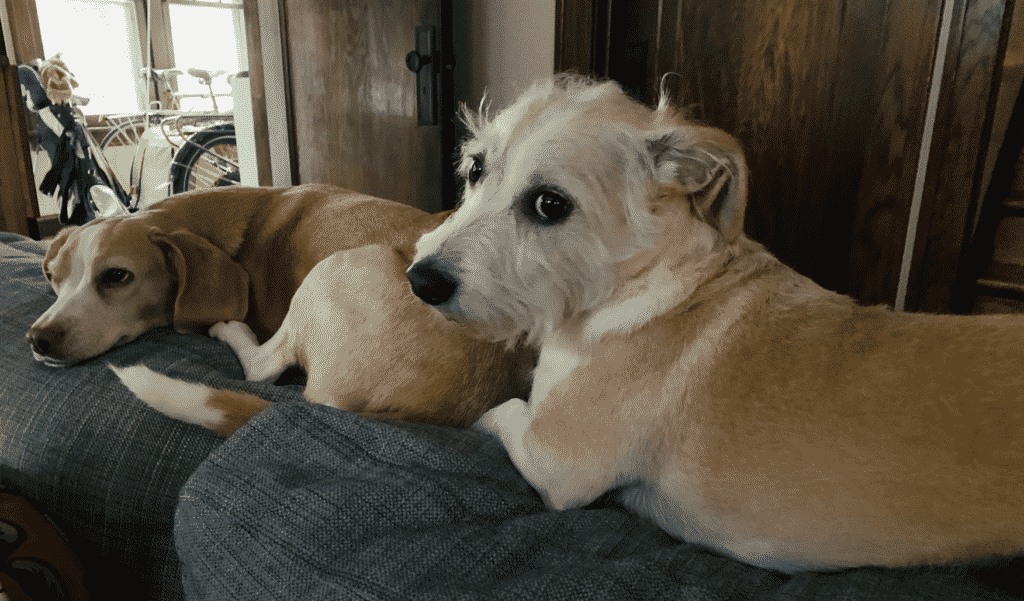 I should be on pace to make about $3,000 from dog sitting on Rover this year, which I think is pretty good when you consider that I already own a dog. It makes dog sitting a pretty passive activity for me.
If you're in a similar situation to me where you already have a dog, it really makes a lot of sense to add a little bit of extra income with Rover. You can sign up to be a dog sitter on Rover using my referral link.  
Postmates/DoorDash/Uber Eats/Amazon Flex/Grubhub Income: $452.92
September was a solid delivery month, bringing in a little over $450 without requiring a ton of work. Below is a breakdown of my earnings on each delivery platform in September:
DoorDash continues to be my primary delivery platform because they tend to be the busiest. They also recently changed their pay model in light of the tipping scandal that got mainstream attention in the New York Times. The new pay model can be really crappy, with some stupid $2 orders that I always reject. However, it can also yield really high-value deliveries as well if the customer tips a lot. Right now, I'd say I'm making more under the new pay model compared to the previous pay model.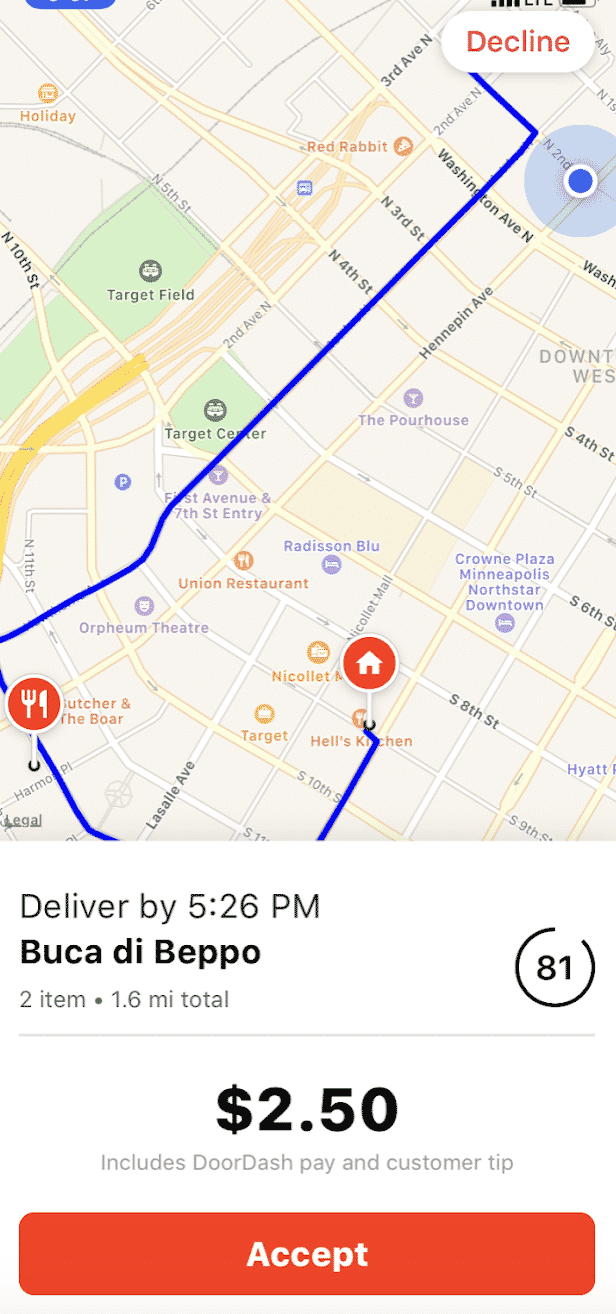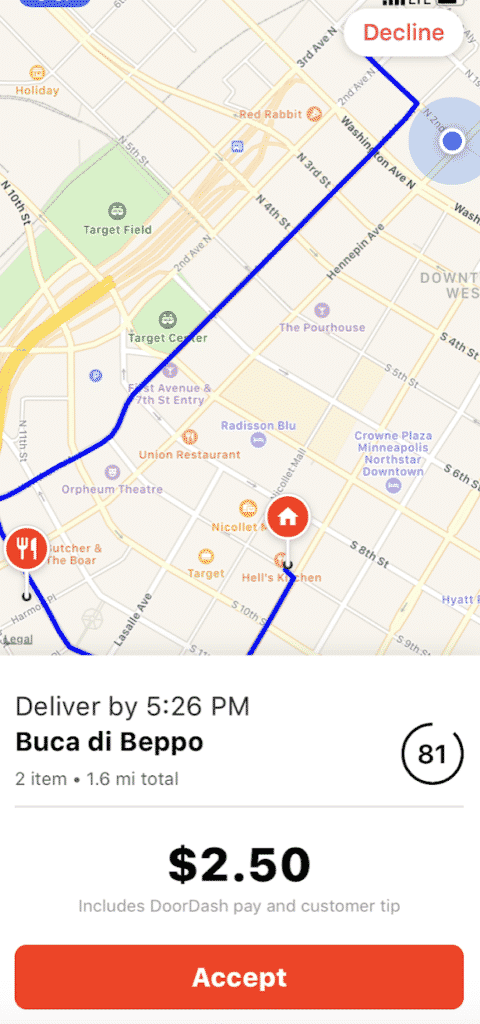 Doing food deliveries on a bike is still something that I think a lot of people could take advantage of. For me, the money doesn't even matter that much. It's just something that I think is fun to do and I bet you might find it fun too if you're someone who likes exploring your city and being active outdoors. People pay $2,000 or more to buy Peleton Bikes. Instead of dishing out that money, you can literally make that same money while getting the same benefits of riding on an expensive stationary bike. It's why I call bike deliveries the ultimate mustachian side hustle. 
Wag Income: $72
The $72 I made this month came from walking a few of my regular pup clients. The one interesting thing I did with Wag this month was to take it on the road. One of the benefits of the gig economy apps is that you can do them anywhere, which means it's possible to use them as a way to earn money even while you're traveling.
While I was at FinCon, that's exactly what I did. I ended up grabbing lunch with some friends, then sneaking off to walk this dog on Wag.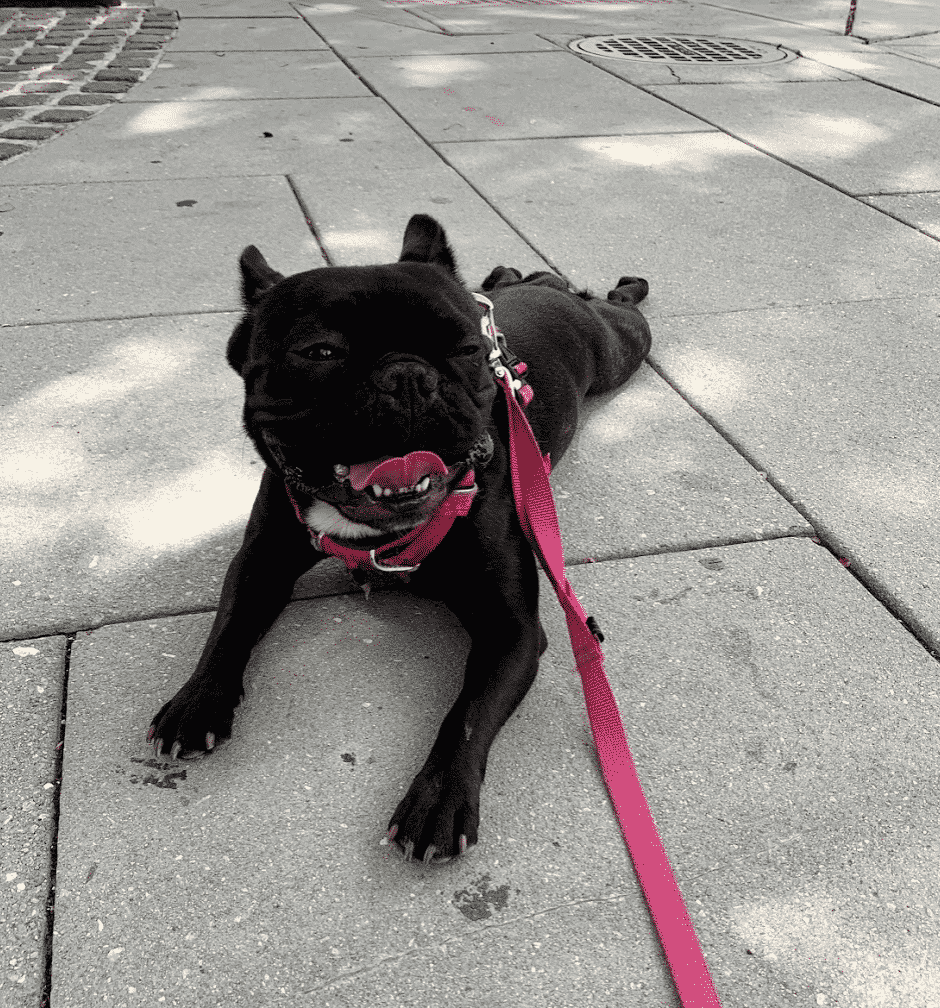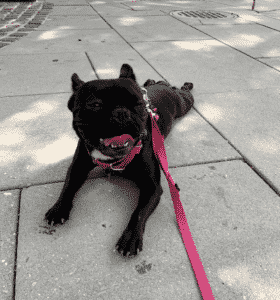 I've admittedly been slacking on Wag over the past few months. There are a couple of reasons for this. First, I've been finding it a little harder to get walks lately. I'm not sure why that is the case. 
More importantly, though, I'm finding the time commitment to walk a dog for 20 or 30 minutes doesn't work as well for me since I'm now self-employed and have much more time freedom. When I had a day job, Wag made a lot more sense for me because I could walk dogs during my lunch break without coming back to the office sweaty. Now, however, it doesn't really matter since I don't have to dress for anyone at work. I find that I can make more delivering food than I can from walking dogs.
In short, as a side hustle, I think Wag works much better if you have a day job and are walking dogs during your lunch break or any other time you need a break in your day. Be sure to check out my in-depth Wag post if you want to learn more about how you can incorporate Wag into your side hustle repertoire. 
Bird/Lime Scooter Income: $1,102.66 
September ended up being my highest earning scooter month ever, allowing me to bring in over $1,100 just from picking up scooters around my neighborhood. The crazy thing is that I did all of this without using a car (I've become an expert at stacking scooters and riding them home that way, which is how I'm able to do all of this without a car). For the month, I made $1,098.66 charging Lime scooters. I also made $4 charging a Bird scooter while I was in DC.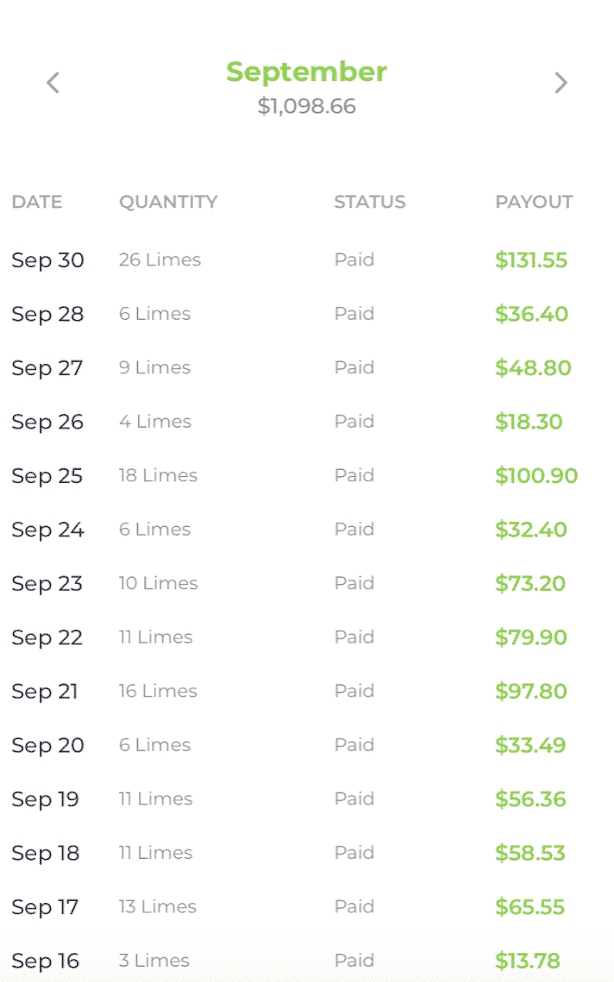 Charging scooters is not a time-intensive activity for me because of how many scooters are in my neighborhood. Most nights, I'm able to walk outside and grab all of my scooters for the night literally within minutes. While I haven't been keeping track of how much time I spend charging scooters, it's not a lot, especially when you consider that I also use these scooters as my mode of transport a lot of the time.
Bringing in this much from casually charging isn't something I can do all the time, especially as the weather starts to get colder and fewer people are riding the scooters. Last year, they took the scooters off the streets by December, so I imagine the same thing will happen this year.
Here's what I think is important to consider. If you're willing to try things out and take advantage of what's around you, there is money to be made out there. I know a lot of people who live in neighborhoods where scooter charging would make a lot of sense, but it doesn't occur to them that this is something you can do to make money. And with some strategy, it's also a way to ride scooters for free (I seriously haven't paid to ride a scooter in months). 
For more info about how scooter charging works, check out my post on charging scooters for Bird and Lime.
Shipt/Instacart Income: $110.32 
I did a few Shipt grocery deliveries in September – all on my bike, of course. I'm still learning the best ways to do these deliveries, so I think there's room to improve. One issue I've had is that Shipt deliveries are heavily tip reliant, so if I don't get a tip, it's not really very lucrative – at least for my purposes.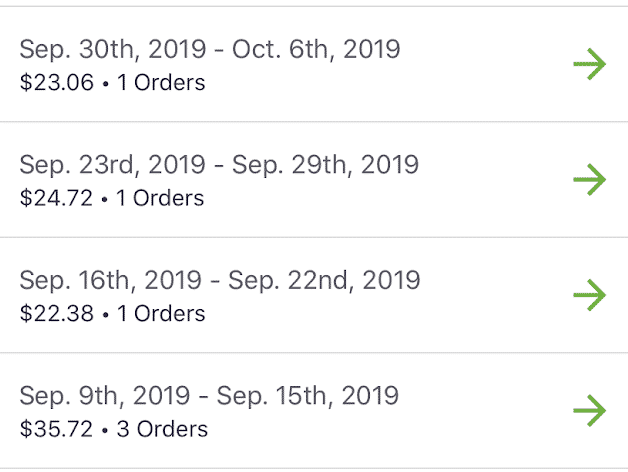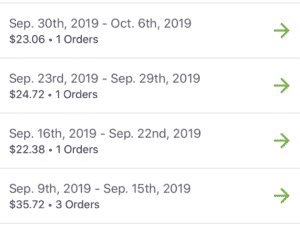 I did have an interesting delivery this month that paid really well for very little work. I was at my coworking space and saw an order that had a $15 promo attached to it. This order only had to go a few blocks and the items were very easy to gather. Altogether, I ended up making $27 in about 15 minutes, which was really good ($7 to deliver the order, $15 as a bonus, and $5 as a tip). I delivered this order to a really nice older woman that wasn't very mobile, so I also felt like I was doing some good helping her out. 
I recently wrote an in-depth post about my experience as a Shipt Shopper, which is worth checking out if you're interested in how this side hustle works. Shipt is something I'll probably keep doing because I find it interesting and I think it's worth looking at this as a potential side hustle, depending on what interests you. 
Trash/Flipping Income: $28.04
I don't have a whole lot to report on the trash/flipping front. In September, I only sold a few things – both of which were sold on eBay. One of the things I sold was a sealed puzzle I found at Goodwill. I ended up buying this puzzle for about $3 and sold it for $18. After fees, I ended up making about $12 in profit, which isn't bad for an investment that only cost me $3.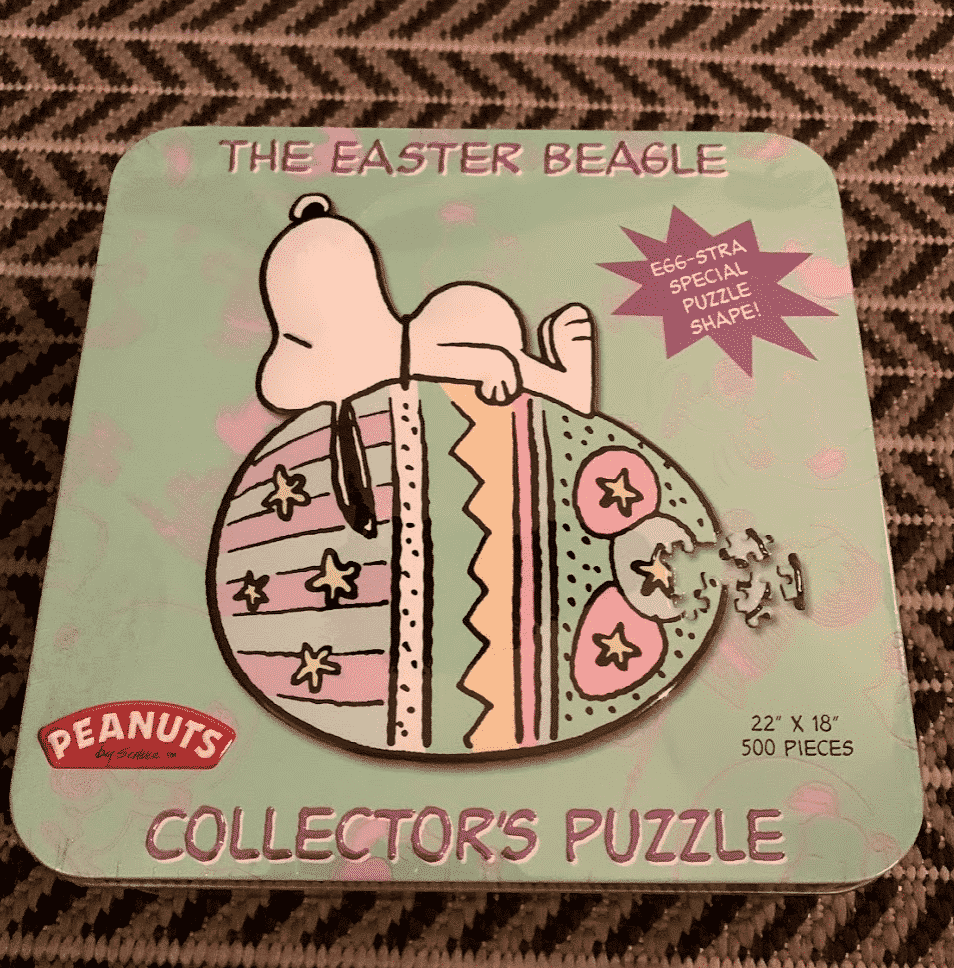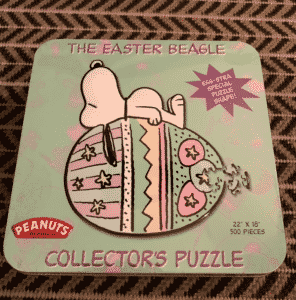 I also sold a North Face backpack that my wife and I found in the trash four years ago. We've actually been using this backpack over the past few years but found that we have other backpacks we've been using more often. So, in the interest of clearing up space in our house, I ended up listing this backpack on eBay and sold it within 24 hours. After fees, I ended up bringing in $15 – all for a backpack that we found in the trash years ago.
Job Spotter Income: $31.75
I made a ton of money on Job Spotter this past month, which is actually surprising considering that a lot of other people have reported lower earnings due to recent changes Job Spotter made to their pay model. Essentially, under the new pay model, what matters is how long it's been since someone took a picture of the hiring sign.
The interesting thing is that the pay can be really high now. As an example, I took a picture of this hiring sign in DC that paid me $2.07. But as you can also see, I had a number of pictures rejected because other people had taken pictures of the signs already.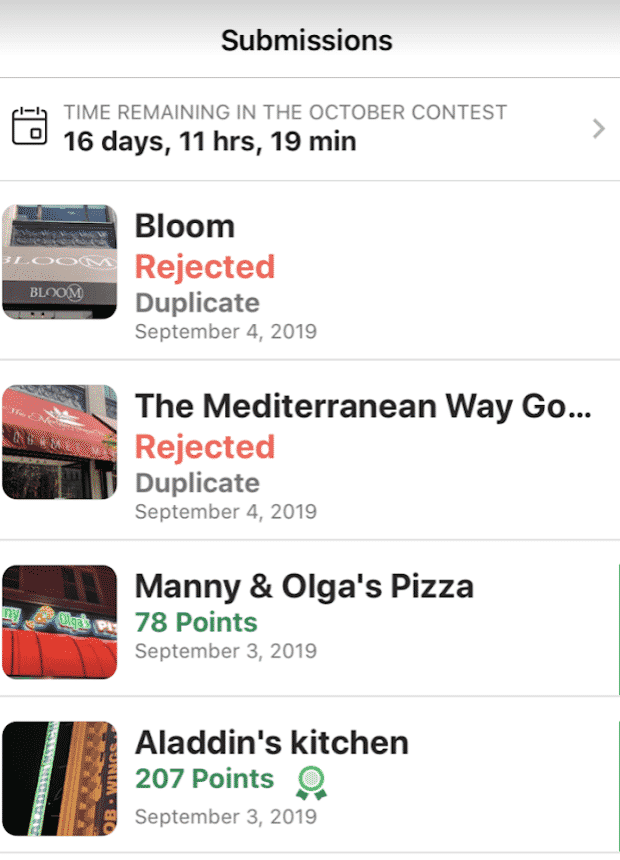 One feature that Job Spotter added is a map that shows you the hiring signs in the area and what their estimated value is. That makes it possible to strategically use this map to target high-value signs. I have a friend that recently scootered around his city using this map and he made $30 just snapping pictures of hiring signs in his downtown area.
Read my review of Job Spotter if you're looking for more info about how the app works and why you should use it. 
WeGoLook Income: $16
I did one WeGoLook gig in September where I took pictures of a damaged car for an insurance company. This gig was very close to my house, so it wasn't hard for me to complete. 
One annoying thing is that WeGoLook has been dropping how much they pay their contractors for these gigs. A few years ago, they paid $25 to do this exact same gig. Then they cut it down to $19 and $20, and now it looks like they've cut it again to $16. I still think it's worth my time simply because of how fast I can do them, but it is annoying when companies cut pay like this. And it's a reminder that in the gig economy, you need to take advantage of high pay while you can.
Lawn Mowing: $20
The $20 I earned from lawn mowing this month is a funny story. I was sitting at home when I saw a message from a neighbor on Next Door offering $20 to anyone that could come and mow their lawn immediately. They noted that they had a lawnmower already and just needed someone to come over and mow their lawn, which they estimated would take 15 minutes. Most of you have probably heard of Next Door before, but if not, it's essentially a message board for your neighborhood. 
I figured I'd give it a shot, so I ended up messaging them and letting them know I could come over right away. It took me about 20 minutes to mow their lawn, which I think was worth doing for $20.
User Interviews/L&E Research Income: $10
Every once in a while, I do market research studies that pay very well for the time they require. In September, I ended up doing a market research study with User Interviews. It was an online study that took 10 minutes and paid $10, which is well worth my time.
Market research can actually be very lucrative. Back in the spring, I made $200 doing a 2-hour market research study at my house. And I've had other opportunities as well that I haven't taken advantage of.
If you're interested, there are two companies that do market research studies that I've used: User Interviews and L&E Opinions. I think it's worth checking to see if any of those companies work for you.
Secret Shopping Income: $8 (plus $337 of free food)
I've mentioned secret shopping in previous posts and a few people have suggested that I include this info in these side hustle reports to demonstrate how much food you can get from secret shopping. 
Secret shopping is an interesting strategy you can use to hack your food expenses. It takes a little bit of work, but it's not that much work once you've done it a few times and understand the process. Over the past year, I've received well over $1,500 worth of free food, which is pretty crazy when you think about it. I wrote an entire post a few months back explaining exactly how I've been able to hack my food expenses with restaurant secret shops. You can read it here.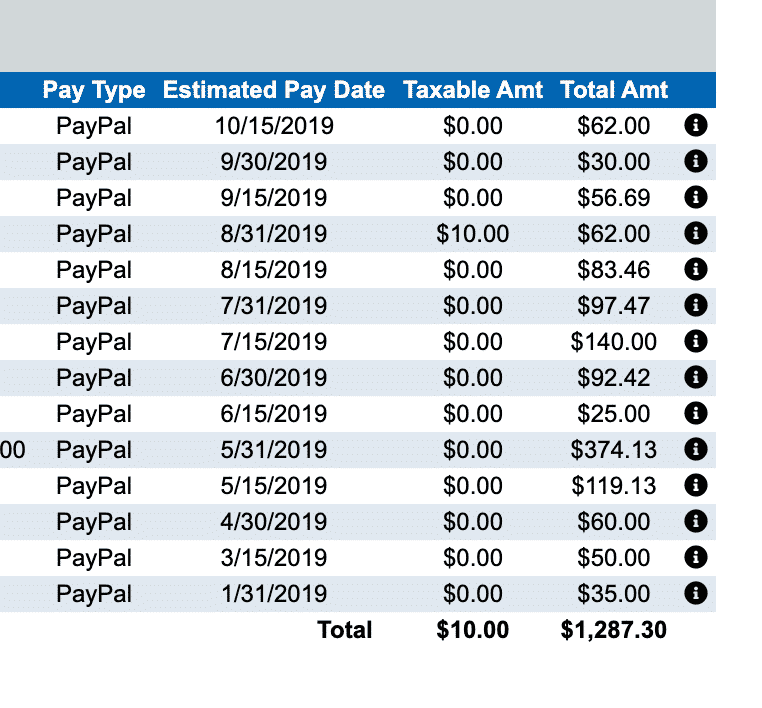 The interesting thing is that you can even take secret shopping on the road if you want. While I was at FinCon, I found a secret shop for a burger restaurant just a few blocks from the conference hotel. My buddy and I ended up eating there and got $56 worth of free food.
Most of the time, the reimbursement just covers my food costs, but every once in awhile, I'll also make a little bit of money. This past month, I had a secret shop at a fast food place that reimbursed my meal and paid me $8. Obviously, that wasn't the best food, but it's still free lunch.
And that concludes the September 2019 Side Hustle Report!
September was another solid month of side hustling using the sharing economy and gig economy and I'm happy with what I was able to bring in.
I quit my job earlier this year to go all-in on this blog and the gig economy. And I'm seriously feeling amazing – no more dreading Monday mornings and the work I do barely seems like work. To a lot of people, it seems silly that I would quit law to do things that seem pretty menial. I don't know what it is – I just find this stuff fun to do and it really makes me happy. 
My hope is that these posts have shown you exactly what you can do. I know that for a lot of people, even an extra $500 or $1,000 per month would be a big deal. And it's seriously not that hard to do if you take the time to try different things.