DoorDash is one of the biggest players in the food delivery space – so it's not surprising that a lot of people are looking for DoorDash hacks. 
At the outset, this post is geared toward Dashers that are looking for ways to improve their efficiency and earn more money. For people looking for DoorDash hacks to get free food, unfortunately, there aren't many. The best things you can do are find promo codes and refer friends for DoorDash credits.
With that being said, here are some DoorDash hacks that can help you earn more money and have a better experience delivering with DoorDash. 
1. Multi-App 
Perhaps the most important DoorDash hack is to never rely solely on DoorDash. One of the most important features of the gig economy is the flexibility that comes with it. If you want to earn the most possible from these apps, you need to take advantage of this flexibility. 
Rather than using a single app, be sure to sign up and use all of them. When I do DoorDash, I always turn on Uber Eats and Grubhub as well, giving me more opportunities to get deliveries and make money. Ideally, you can pick up multiple deliveries going in similar directions, allowing you to stack orders for maximum earnings. It takes practice to understand all the intricacies of multi-apping. But like anything, you get better at it with time. 
And don't be afraid to multi-app with other apps besides food delivery ones. When I'm doing DoorDash, I'll often incorporate grocery delivery apps (Instacart and Shipt), auditing apps (IVueit, ProxyPics, or WeGoLook), and product review apps (ProductTube). If you're looking for more gig economy app ideas, check out my post: The Ultimate List Of Gig Economy Apps. 
2. Unassign Orders To Avoid Contract Violations 
Contract violations are an annoying part of DoorDash. If you do something that violates the DoorDash independent contractor agreement, you are subject to a contract violation, which will be noted in your Dasher app. DoorDash makes clear that if you receive too many contract violations, you are subject to deactivation. As a result, it's important to do what you can to avoid these contract violations.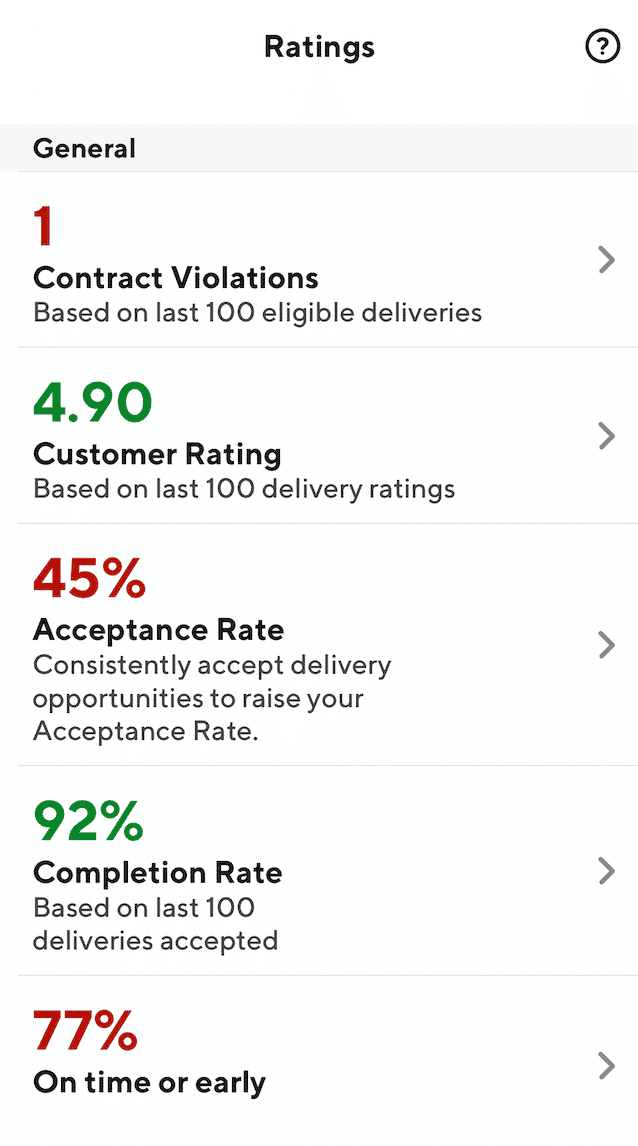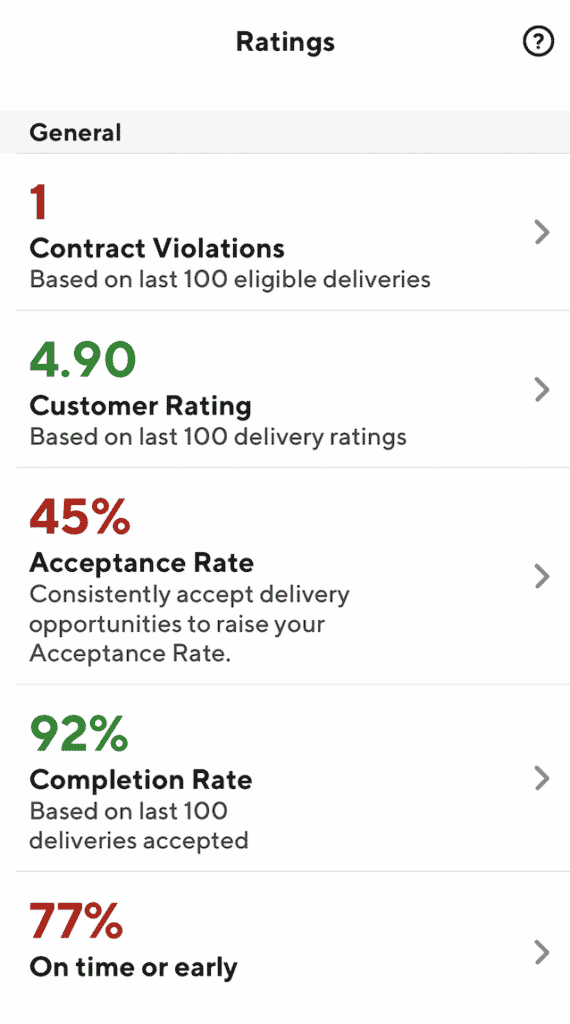 The most common contract violation you'll probably encounter is when you're late arriving at the restaurant or completing the delivery. When you accept an order, DoorDash gives you an expected pickup time. If you arrive more than 10 minutes after the expected pickup time, you are subject to a contract violation.
Similarly, you also have a 10-minute grace period to deliver the order. Whatever the expected delivery time is, you get 10 extra minutes to deliver it before it's considered late and subject to a contract violation. 
Since contract violations are something you want to avoid, I've found that if you're running late to the restaurant, it's better to unassign the order rather than arrive late and end up with a contract violation. For me, I'm most likely to run late to a restaurant because I'm multi-apping and end up spending more time than I expected picking up or delivering other orders. If I know I'm going to be more than 10 minutes late, I'll always unassign the order to avoid the contract violation, rather than arriving late. 
Getting one contract violation isn't the end of the world. But you have to complete 100 eligible deliveries to get rid of a contract violation, so I think it's best to avoid contract violations altogether, even if that means lowering your completion rate. 
Remember that DoorDash could also deactivate you if your completion rate falls below 80%, so you'll want to make sure you don't fall below that number either.
3. Unassign Orders That Are Delayed, Slow, Or Aren't Going Well
As a corollary to the previous point, if you arrive at a restaurant and find that the order is massively delayed or isn't going well for whatever reason, don't be afraid to unassign it and move on to another order. You're only earning money if you're efficient and completing deliveries, so if you find a restaurant is behind, it may be worth unassigning it and waiting for a better one.
DoorDash does track your completion rate and you'll need to keep it above 80% to avoid potential deactivation. I usually aim to keep my completion rate above 90% so that I have a buffer to unassign orders if I want. 
4. Earn Cashback On Gas And Receipts 
This is a smaller DoorDash hack, but I think it's worth sharing with people who aren't familiar with it. If you do DoorDash, you may accumulate some receipts. Receipts can actually earn you a bit of extra money if you know what to do with them. 
For gas receipts, I recommend using an app like Upside. You earn points for your gas receipts, which you can then redeem for cash or gift cards. 
Apps like ReceiptPal, Receipt Hog, Fetch, CoinOut, and Amazon Shopper Panel are also great options to earn extra money from receipts. Each time you get a receipt, snap a photo of it with these apps. I can usually earn a few hundred dollars per year from these receipt apps.
Here's a Fetch referral bonus post if you're interested in earning some extra points with Fetch.
None of these apps are going to make you rich, but they can help you earn a bit of extra money each year from receipts you're already getting anyway.  
5. Use A Bike To Do DoorDash 
One of the nice things about being a Dasher is that you can switch vehicles fairly easily within the app. In the Dasher app under the account screen, you'll see an option that lets you change the type of vehicle you're using.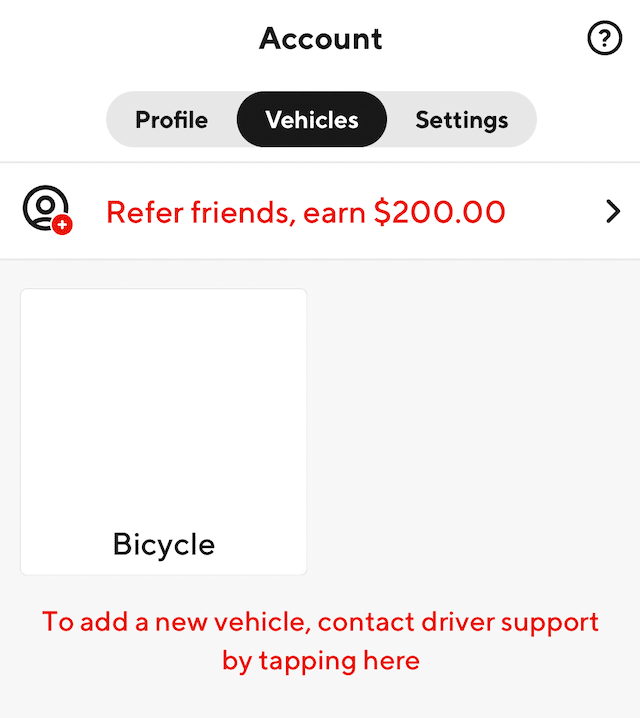 If you're a driver, I highly recommend adding a bike to your vehicle list as well. Depending on where you live, doing DoorDash with a bike can be more profitable. This is especially true in dense cities, where you'll be dealing with traffic and parking. For the best of both worlds, consider getting an ebike. In some cities, you can even do DoorDash on foot.
I've been delivering with DoorDash on an ebike for years and make more than I would with a car while having a lot more fun too. 
6. DoorDash In Other Cities (The DoorDash Vacation)
An underrated aspect of DoorDash is that you can Dash in any city that DoorDash operates in. This is an excellent way to earn some extra income while you're traveling. 
Whenever I go to another city, I'll almost always turn on my Dasher app and do a few deliveries. Not only does it help me earn some extra income while I'm traveling, but it also gives me a fun way to explore a city. 
To get around, I'll usually check out a bike from the bikeshare system. Most cities have a bikeshare system where you can check out a bike by the hour or for the day. A lot of bikeshare systems have also added ebikes, which make biking much easier.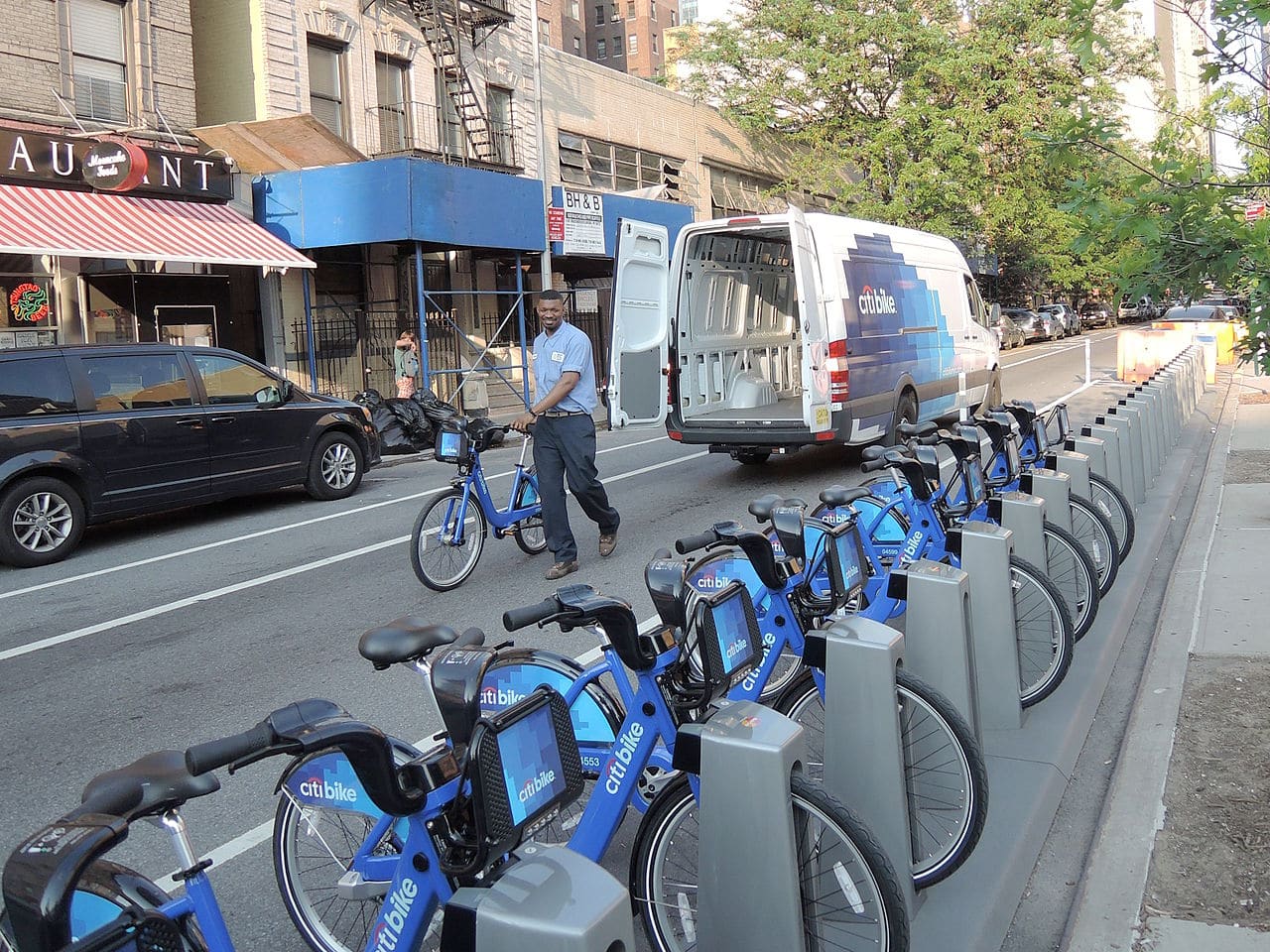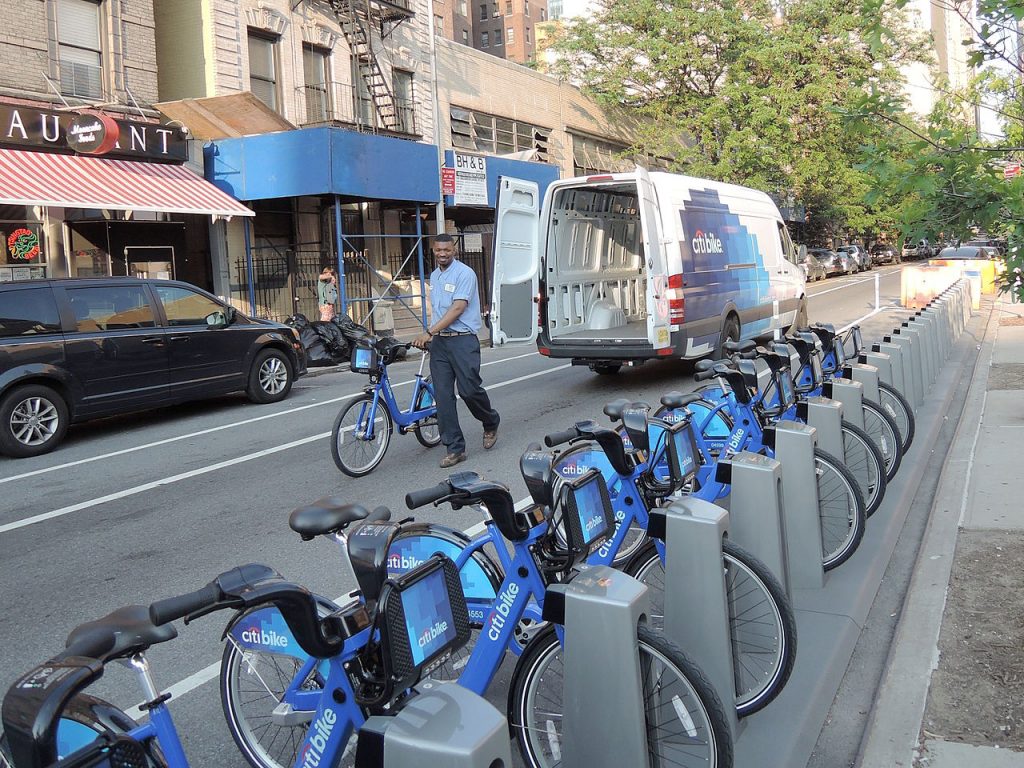 I think of this as the "DoorDash vacation." You can go on vacation, explore a new city, and do some DoorDash at the same time. 
One reader pointed this out in the comments, but in theory, you could potentially consider all of the meals you have in a new city as a business expense if you're doing DoorDash in another city. My understanding is that you could deduct 50% of your meals from your earnings. You'll obviously need to discuss this with a tax professional, but it does seem like a possible DoorDash hack you can take advantage of too.
7. Refer Family Or Friends To DoorDash 
A final DoorDash hack to consider is referring people to DoorDash for referral bonuses. DoorDash usually has promotions where you can earn fairly large bonuses if you refer a new Dasher and they complete a certain number of deliveries within a set time. 
The best way to do this isn't necessarily by referring random people though. It's referring your friends and family instead.
For example, back when Postmates was around, I referred my wife to it and had her do some deliveries to earn the bonus. We made it a fun adventure, biking around the city while she did the deliveries she needed to do to qualify for the bonus. In the end, we earned $50 an hour for our time. 
We've done the same with Uber Eats and DoorDash when they also had really good referral bonus offers. You can make this a fun and lucrative activity if you do it right.
Final Thoughts 
The DoorDash hacks in this post are some of the less common strategies that you can use to improve your efficiency and earn more with DoorDash. Other strategies are fairly obvious – work during peak hours, give good customer service, be strategic with the orders you accept. 
The point of this post was to look at some of the other DoorDash hacks you might think about. Wiuth these tips and some experience, you'll be well on your way to earning more money with DoorDash.