It's been a busy month for me at work, so I've been really slacking on the writing. Argh! I just need to work on creating a better routine between the blog and the day job. But in the meantime, here's the March side hustle report so that I stay on top of things.
As explained in previous months, the purpose of these side hustle reports is two-fold: (1) to show you exactly how much someone can make on the side with pretty simple side hustles while also working a full-time day job, and (2) to give you ideas for ways you can earn extra income in your life.
The key with these side hustle reports – and what I think is useful about them – is that I personally do everything I write about. It's a bit of an experiment. I'm basically being a guinea pig for you by signing up for everything I can and seeing what it's like. There's also a journalism aspect that I think is useful. I feel like it gives a better idea of what's possible in the gig economy/sharing economy when you're actually out there doing this stuff.
Anyway, with that intro out of the way, let's see what I earned side hustling in March:
Side Hustle Income for March 2018
Total Side Hustle Income for March 2018 = $1,682.55 
In March, I brought in close to $1,700 from 11 different income sources. I've said it before, but having a diversity of income sources is definitely key – you can see just how important it is here. And even if you take away the Airbnb income, that's still $800 of extra income earned on the side (doing essentially the things I'm already doing). I think that's a significant amount of money for many people. 
Below is a detailed breakdown of my side hustle earnings for March:
Airbnb Income: $799.28
Bringing in about $800 in March from Airbnb isn't bad, especially when you consider that March is still pretty much winter here in the Midwest (at the time of writing this, we just had a freak snowstorm that brought us 10+ inches of snow…in April). It's obviously not the ridiculous $3k that we made on Airbnb in February (thanks to the Super Bowl being in town), but it's still pretty darn good for a room that would otherwise be sitting empty.
For specifics, we ended up booking 19 nights, which is actually a lot more nights booked than it felt like. One of the nice benefits of listing up a room on Airbnb is that you often don't really notice that you have guests in your house. Airbnb guests that opt to stay in a room are a self-selecting lot – they're in town for a purpose and spend most of their time outside of the house, doing whatever it is that brought them into town. For us, it basically means that we can have someone in our house and not really notice them. 
The extra income from Airbnb continues to be good for the wallet, allowing my wife and I to essentially subsidize our housing expenses from a single room in our house. Sure, it comes at the cost of giving up some privacy – but not as much as you'd think. The nice thing is that with all of the traveling we're doing this year (thanks to the points and miles I've been racking up from opening up new cards), we're basically able to earn income from our house even when we're not there. 
Rover Income: $233.75
March was a pretty busy Rover month, which also meant a fairly lucrative Rover month. We ended up watching three different pups over the month – two repeats and one new pup. 

Rover continues to be a very important part my "monetize your life" concept. After all, we're already taking care of Financial Pup – it's not really very much work to add a second dog into the mix. This is especially true when it's a good dog that we've already watched once before. To me, dog sitting the way we do is essentially passive activity. It only becomes work in my eyes if we end up watching a dog that doesn't fit well into our day-to-day life. Luckily, after 3 years of being on Rover, we've established what seems to be a steady base of repeat pups. 
Competition is high though – there seem to be a ton of Rover sitters on the platform and unlike Airbnb, I don't think the demand for sitters has met the supply of sitters yet. If you're new on Rover, be prepared for this. It'll take time to gain some traction, but if you're already a dog owner, this is something worth doing. I'm getting paid money to come home to this: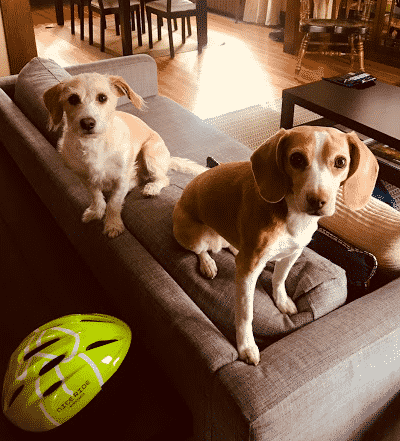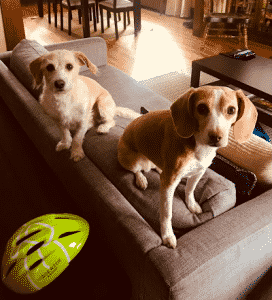 Postmates/DoorDash/Uber Eats Income: $178.06
Even though its still not really great weather, it's better than it was in January and February, so that's why my delivery income increased in March. Remember, I do all of my deliveries on my bike, which means that the elements matter to me.
As a breakdown, I earned the following on each platform:
As you can probably tell, DoorDash seems to be the app that I do the most deliveries with these days. The main reason for this has to do with the fact that, of the delivery apps available in my city, DoorDash is the only one that tells me where my delivery destination is before I accept the order. A lot of the time, I try to do a delivery on my way home from work, but with Postmates and Uber Eats, I run the risk that a delivery that's on my way home ends up having a destination that's in the wrong direction. In contrast, with DoorDash, I can just accept the orders that are going towards my house – essentially, allowing me to monetize my commute home. 
Doing deliveries on my bike is still my favorite side hustle, and funny enough, it's what I'm striving to do as my gig if I can ever hit Barista FIRE.
Trash Income: $30
After failing to sell any trash in February, we finally went ahead and got some stuff sold in March. This past month's trash came courtesy of my mother-in-law and the fancy apartment building she lives in. Whenever we visit her, we always stop by the trash in the garage to see if there's anything good. Most of the time, we find something that's worth grabbing.
This month, we found a TV stand that we were able to sell for a quick $25. I listed it up for $30 initially and got a buyer within a few hours.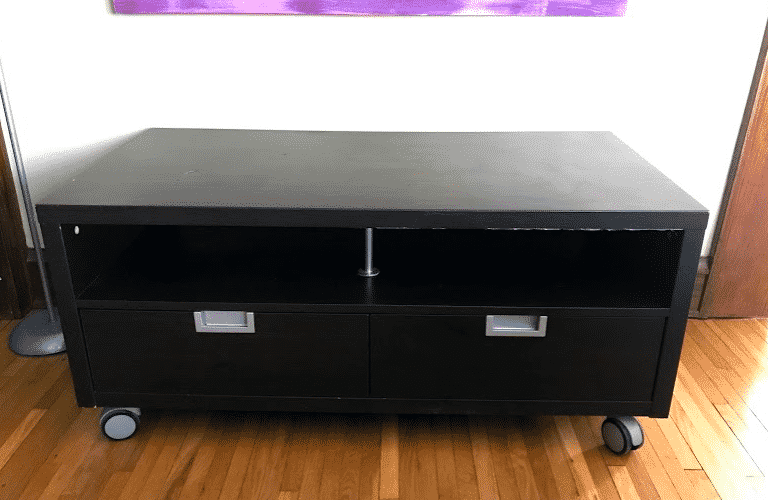 Annoyingly, the guy then haggled me down to $25 when he arrived to pick it up. Usually, I'll just walk when someone does that, but I really wanted to get this TV stand out of my house since it was pretty big. I still think it was a good score since it wasn't really a huge time drag to get this thing sold.
The other sale for the month was a magazine that I found in the trash a little over a year ago. I'd found four or five of these magazines and listed them all up on eBay since they seemed like they had some value. All of them sold fairly quickly except for this one lone magazine that's been sitting in my office all this time.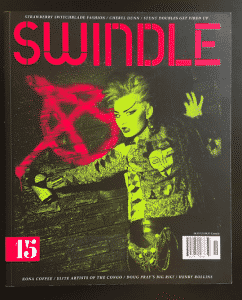 It costs nothing to list things on eBay, so I just left it up there – a buy and hold type strategy I guess. I'm glad to finally get that this off my desk, even if it wasn't a huge score or anything.
Wag Income: $321.70
Dang, I'm really killing it on Wag these days! Wag continues to be an app that surprises me – my office is close to a lot of apartment buildings, so I'm able to get a decent number of dog walks during the week over my lunch break. I also can get a decent number of walks in from lazy college students in my neighborhood. Where they get the money to pay for dog walks, I really don't know, but it works out for me.
I think Wag is doing a ton of marketing, and as they continue to grow, hopefully, more people will keep using it and I can get more lunchtime walks. Really, my goal is to have a dog walk every day at lunch, if possible. It's not a bad use of my lunch hour to get outside with a pup like this: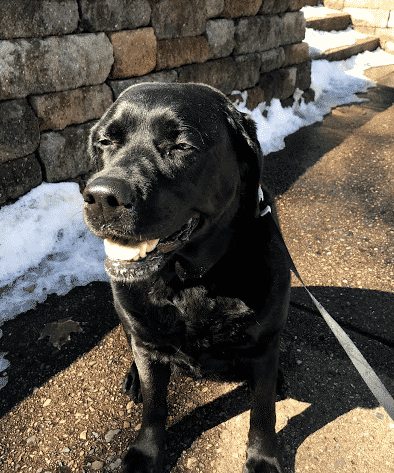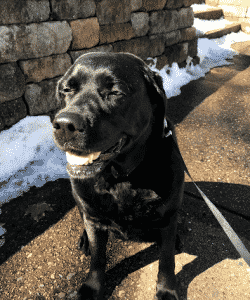 For more info about how Wag works, make sure to check out my post about my experience as a Wag Walker.
TaskRabbit Income: $39.38
My TaskRabbit experience hasn't been all that great, mainly because the gigs that I get here aren't very fun. Last month, I shoveled a ton of snow for some guy, which was an awful experience. He had a huge corner lot which took forever to shovel. Yes, it's exercise, and I'm essentially getting paid to do it, but it's not really worth it to me. 
As far as I'm aware, in other cities, TaskRabbit lets you deliver stuff for people or do funny gigs such as standing in lines. These are the tasks I'd prefer to do, but for whatever reason, they don't seem to even exist here in the Twin Cities. If anyone else is having luck with TaskRabbit, let me know. TaskRabbit requires me to do a gig every 60 days to keep my account active, but I have a feeling I won't be able to keep that level of activity up. 
WeGoLook Income: $20
WeGoLook continues to be a fairly easy thing to do when the opportunity comes up. I don't do a ton of WeGoLook gigs, but whenever they're nearby, I typically try to grab them. Last month's gig was a scene inspection that was near me and took me only a few minutes to complete. 
For WeGoLook gigs, scene inspections are ones you always want to do if they're nearby, mainly because they're so easy. You basically take photos of an intersection where an accident happened, and they take at most, 15 minutes to complete. It's well worth my time if the intersection is close to me. 
If you're wondering what WeGoLook is, check out their explainer video here:
Job Spotter Income: $11.52
It was another normal month on the Job Spotter front. It seems that out of all of my stupid side hustles, this is one that most people can get on board with. It's easy enough to do – just download the app, take a picture of a hiring sign when you come across it, and rack up a little bit of money. It takes no time.
One thing that I think is important to point out is that I don't go out of my way to find hiring signs. These are hiring signs that I find while I'm doing other stuff – walking my dog, biking around, or whatever. This is basically just pure extra money to me. 
Be sure to check out my in-depth review of Job Spotter if you're looking for more info about how it works.
Field Agent/Observa Income: $20.17
One set of apps that I occasionally use are these apps that I call "photo" apps. Over the years, I've compiled a decent list of them that I keep on my phone and check out every once in a while. These apps include: 
Gigwalk
EasyShift
Field Agent
Observa
The premise of these apps is pretty simple – you basically go into certain stores and secretly take pictures of stuff for companies. They're not always great gigs and they're definitely not worth going out of your way to do them, but if you happen to already be in the area, then you might as well check to see if there's a gig near you and if it's worth your time. 
This month, I had a few gigs on Field Agent that earned me a couple bucks. I also tried out Observa for the first time and found that to be a good experience. Again, you won't get rich doing any of these apps, but there's no harm in leaving them on your phone just in case there's an opportunity. 
ISecretShop Income: $22.41
I don't do a lot of secret shopping apps, mainly because I don't know a lot about them and some of them seem to take a lot of time. Back in February, I had my first secret shop gig which involved going to a bar downtown, ordering two drinks and an appetizer, and then answering some questions on the app. The gig paid $46, but after the cost of the drinks and the food, I ended up with the $22 you see here. This got paid out in March, which is why it's included in the March report.
It seems like this app could be a decent way for me to get some free food. I've got another secret shop lined up at the same bar for this month, so should be another easy couple of bucks and some more free beer and food. 
Google Opinion Rewards/StreetBees/1Q Income: $5.28 
I've been playing around with these survey apps that don't pay you very much, but ask you very short questions. I've never been a fan of survey sites – they just seem to take way too long for the amount you're paid. However, there are a bunch of survey apps that give you really short surveys that I think are worth doing. The survey's range from 1-5 questions, and never take me more than 30 seconds at a time.
For the past few months, I've been using the following "quick" survey apps: 
Google Opinion Rewards
Dabbl
StreetBees
Of these four apps, StreetBees is the only one that's really worth using – I happened to earn a buck on it randomly this past month, but otherwise, I don't really use it regularly.
Google Opinion Rewards, Dabble, and 1Q, on the other hand, are all apps that you should definitely have on your phone. 1Q is a funny app because it only asks you 1 question at a time, and you earn 25 cents for answering the question. This literally takes 3 seconds to do, so it's sort of like picking up a quarter on the street. Obviously, you won't get rich doing any of these apps, but they're still an easy couple of bucks in a month if you have them all on your phone. If you use my link for 1Q, I earn a quarter as a signup bonus, so yeah, if you feel like supporting this site, go ahead and sign up for it so I can earn a quarter. 
And that concludes the March 2018 Side Hustle Report!
March turned out pretty well on the side hustle front – much better than I expected. One of the nice things about doing this stuff is that it gives me a nice little base. If something happened, I can go lean and essentially create my own emergency fund just by doing these type of gigs.
If you're interested in learning more about these side hustles, be sure to also check out my side hustle report page. I earn money from different stuff every month, so if you're looking for ideas on how to make extra income, it's not a bad idea to go back through my side hustle reports and see what I've done in the past. There might just be something in there that works for you.
February 2018 Side Hustle Report – $3,555.79
January 2018 Side Hustle Report – $1,147.67
December 2017 Side Hustle Report – $1,022.53
November 2017 Side Hustle Report -$1,450.57