Previously, we talked about the Health Savings Account (or HSA as it's commonly called). The thing that has always bothered me about HSAs is how confusing they are compared to a 401(k). I think this is part of the reason that a lot of people don't really know what an HSA is or how it works. Almost everyone I've ever talked to has heard of a 401(k). But very few people in the regular world, it seems, have heard of an HSA.
The problem with the HSA has to do with the fact that it requires a little bit more work to set up. 401(k)s, for the most part, are basically automatic at this point. Most employers opt you in by default, deduct a certain percentage from your paycheck each pay period, and put your contributions in a default investment option – typically some sort of balanced fund or a target-date fund.
Setting up an HSA, on the other hand, requires a little more work. Not only do you need to sign up for a high-deductible health plan (or HDHP, for short), you then need to figure out which HSA provider to put your money into, how you'll contribute funds into your HSA, and how to invest your money. Not to mention all the weird tax rules that come with an HSA.
This post is here to help you. Keep the following questions in mind as you set up your HSA:
Which HSA Provider Are You Going To Use?
One interesting thing about an HSA is that you can actually use any HSA provider that you want. Unlike a 401(k), where you have to use whichever company your employer chooses, your HSA doesn't necessarily have to be the one that your employer uses. If you wanted to, you could even open up multiple HSAs with different providers, although, in my opinion, there are only a few reasons that you'd want to do that, which will be explained in further detail later.
There are a ton of HSA providers out there and it's beyond the scope of this post to go through them here. I've personally had experience with three HSA providers – Lively, Fidelity, and Select Account. Back when I was working my government job, my HSA was through Select Account (I wouldn't recommend using them if you have other options.
Today, I use Lively, which is my favorite HSA provider at the moment. Fidelity is also a good HSA provider that I would recommend as well.
Which HSA provider you choose will likely depend on your responses to other questions in this post. Namely, what type of investment options does your preferred HSA provider offer, do you want to contribute to your HSA via payroll deduction, and does your employer contribute any funds to your HSA?
Does Your Preferred HSA Provider Offer Good Investment Options?  
The really good thing about the HSA is that it gives us access to extra tax-advantaged space. If you're trying to be a super saver, you want to have access to as much tax-advantaged space as you can get.
Naturally, if we're using our HSA as an investment account, then we'll want to make sure that whichever HSA provider we use has good investment options. Ideally, we want to be able to invest in good, low-cost index funds. Not every HSA provider offers these types of investment options, so check to see what funds your chosen HSA provider offers.
You'll first want to look at your employer's preferred HSA provider to see what type of investment options they offer. My employer's preferred HSA provider – Select Account – initially offered terrible investment options. Because the funds were so bad, I decided instead to keep contributing to the HSA that I already had with Fidelity. Luckily, a few months into my job, Select Account added Vanguard funds to its arsenal. I then moved all my HSA contributions into Select Account in order to avoid paying duplicative administrative fees.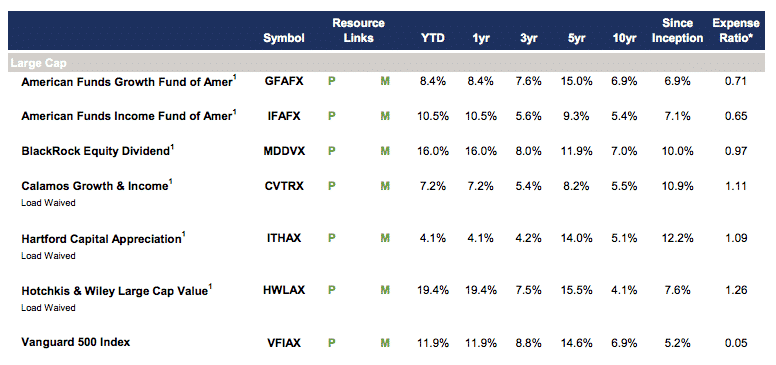 Today, I'm self-employed, so I have no reason to use any HSA provider other than the one that I think is best. I'm currently using Lively because they have a good app and offer good, low-cost investment options via TD Ameritrade. 
Does Your Employer Contribute Anything To Your HSA?
If you're fortunate enough to have an employer that throws some money into your HSA for you, you'll at a minimum probably need to keep an HSA open with your employer's preferred HSA provider since most employers won't contribute to other HSAs. Take advantage of any employer contribution because that's totally free money!
If your employer's preferred HSA provider has bad investment options, this may be a time when you could consider opening up a second HSA with a better provider. If you opt for this route, you'll basically have two HSAs – one for your own contributions, and one for your employer's contributions. Allow your employer to contribute to their preferred HSA. You then contribute to your own HSA with outside contributions.
Remember one thing, though. The contribution limits for your HSA also include your employer's contributions.  In 2021, the maximum amount a single person can contribute to an HSA is $3,600. This means that if your employer contributes $1,000 to your HSA, you can only contribute $2,600 yourself. This is different from a 401(k) in which employer contributions aren't included in your yearly contribution limit.
Are You Going To Contribute To Your HSA Via Payroll Deductions?
Unlike a 401(k), which only allows you to contribute to it via payroll deductions, an HSA allows you to contribute to it in two ways:
Payroll deductions; OR
Contribute after-tax money and then deduct your contributions when you file your taxes.
If possible, you probably want to try to contribute to your HSA via payroll deductions. That's because when you contribute to your HSA in this manner, you don't have to pay FICA taxes on those contributions. This is literally the only way I know of where you can avoid paying FICA taxes on part of your income. If you opt to make after-tax contributions and then deduct them from your income later, you're out of luck and have to pay FICA taxes on that income.
There is one reason I can think of where you might not want to contribute to your HSA via payroll deductions. If your employer's preferred HSA provider has awful investment options, it might make sense to forego the FICA tax savings and make your contributions to a different HSA. Most employers won't do payroll deductions to outside HSAs. Since the FICA tax rate for employees is 7.65%, at most, you stand to save about $260 in FICA taxes if you opt for payroll deductions. This might not be worth it if your employer's HSA is riddled with terrible investment options.
Another time where it might not matter whether you opt for payroll deductions is if you're making a pretty high salary. Social security taxes are capped at a certain level, so if you make more than that amount, you won't pay social security taxes beyond the maximum you already have to pay. Thus, payroll deductions won't help you much.
What Fees Does Your HSA Provider Charge?
One thing that can be annoying about HSAs is the administrative fees they can charge. It's not a big deal once you've got a decent amount of money saved up, but early on in your investing career, the fees can really bite into your investments. 
For example, Select Account – the HSA I used at my old job – charged $18 per year in order to invest. That was a very reasonable price. 
A while ago, Fidelity used to charge a $48 per year administrative fee for its HSAs. They've since removed that fee, so now it costs $0 to use Fidelity as your HSA provider. 
The same is true for Lively, which is the HSA provider I use. They charge no administrative fees, which means I can use it with no yearly cost. 
Check to see what your HSA charges. Early on, those fees can be really high, especially when you have a small balance in your HSA.
Does Your HSA Provider Require You To Keep A Certain Amount In Cash?
Another potential issue to think about with your HSA is the effect of cash drag. Many HSA providers won't let you invest your contributions until you have a certain amount saved in cash first. Usually, the cash in your HSA will be earning basically nothing in interest, which is a cost in itself.
Select Account required that I keep $1,000 in cash. At the time, I didn't have a huge HSA balance, which meant that a significant portion of my contributions was earning nothing as cash. 
Fidelity and Lively, which are the two HSA providers I recommend, both do not require you to keep any cash balance. That means you can invest everything in your HSA, which is beneficial and helps keep your returns high.
Are You Going To Use Your HSA Funds Right Away?
Another important thing to think about with your HSA is how you plan to use it. I like to recommend that you think of your HSA as basically an extra IRA.
The great thing about the HSA is that there isn't a rule that you have to use your HSA funds in the same year that you incur a medical expense. What this means is that you can pay for a medical expense out-of-pocket, allow the contributions in your HSA to stay invested, and then withdraw those contributions tax-free free sometime in the future.
If you opt to go this route, be sure to keep good records. I'd recommend saving any receipts in a Google Drive or Evernote. You'll need copies of those receipts if you ever have to prove your healthcare expenses later.
What Happens If You Don't Use Your HSA Funds For Healthcare Expenses?
The nice thing about an HSA is that you don't have to use all of your contributions towards healthcare costs. Once you hit 65 years old, your HSA essentially turns into a traditional IRA. You can then withdraw your contributions for any reason, subject to regular income taxes.
Don't Neglect Your HSA
The HSA is a powerful investment account that can be really useful for anyone looking to max out their tax-advantaged space.
Most people only have a 401(k) and an IRA to invest in. Adding an HSA into the mix can potentially increase your future retirement savings by hundreds of thousands of dollars.
Just make sure to keep these questions in mind when deciding which HSA to use and how you plan to use it.