For over a year now, I've been tracking what I've been earning each month from side hustling using sharing economy apps.  I never really tracked what I was earning before starting this blog – I just knew that I had some extra money coming in.
Tracking this income has really opened my eyes up to what's possible.  And my hope is that these reports have helped to show people that anyone can make an extra $500 or $1,000 per month without a ton of extra work. Believe me, as a lawyer and blogger, I'm not sitting on a bunch of free time or something.
The thing that stops a lot of people from making extra money is that they let fear or laziness stop them. Starting up a side hustle can be risky. It takes time and costs money. Time and money are what stops most people from trying out ways to make extra money on the side. The nice thing is that with these sharing economy apps, anyone can get started without spending very much time or money at all.  It's just a matter of going out there and doing it!
I primarily earn my side hustle income through four avenues:
Renting out a spare guest room on Airbnb
Dogsitting using Rover.com
Making deliveries using Postmates, Doordash, Uber Eats, and Tapingo
Selling trash finds using Craigslist and OfferUp
Side Hustle Income for July 2017
Here's what my side hustle income looked like for July.
Airbnb:  $1,129
Rover: $191.25
Selling Trash Finds: $356
Jobspotter: $19.21
WeGoLook: $40
Field Agent/Gigwalk: $6.15
Total Side Hustle Income for July 2017 = $1,816.50
Things look pretty good this past month on the side hustle front. For the vast majority of people out there, an extra $1,816.50 of extra income is huge.  And this is all done on top of my full-time day job. I always have to remind people about that.
As usual, Airbnb was the big income generator for the month.  But the big surprise, I think, was how much I earned from selling trash this month!
Here's a detailed breakdown of my July 2017 side hustle income:
Airbnb Income: $1,129
July was a huge earning month in terms of Airbnb income. We ended up booking 17 total nights in July – a little over two weeks – for an average rate of about $66 per night.
As you might expect, summer tends to be higher demand here in the Twin Cities. If you're a smart Airbnb host, you'll take advantage of higher demand by raising rates. My goal is to always get as much income as I can while having the fewest nights books.  That way, I can have the house to myself more often.
To achieve this, I use Beyond Pricing to dynamically set my prices in a manner similar to how a hotel does it. When demand is higher, it raises rates for me. When demand is lower, it decreases rates for me. Basically, my prices change every day. Using a tool like Beyond Pricing is definitely something that any serious Airbnb host should do.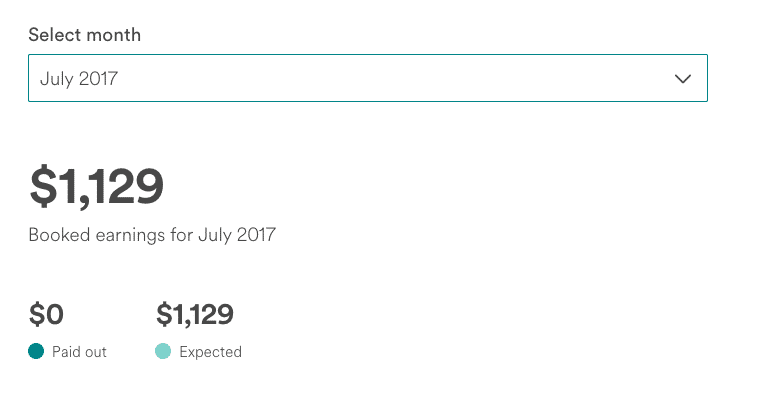 Being able to make over $1,000 in a month just by opening up our spare guest room for a few weeks is pretty astounding when you think about it. It's literally a room in our house that would otherwise sit unused. We currently just save all of our Airbnb income, but the income that we do make could easily be used to offset our monthly mortgage payments if we wanted to, essentially allowing us to live for almost free. Not a bad house hack at all.
If you're on the fence about Airbnb, I'd still say to just give it a shot for a few days a month, just to see if it's for you. Even if you hate strangers, I think that anyone can manage to host a guest for just a few days in a month. If you find out that Airbnb isn't something you enjoy, then just stop doing it. Honestly, you won't know if something is for you unless you actually go out there and give it a shot.
Related: Why I Rent Out Our Guest Room On Airbnb
Recommendations:
Rover Income: $191.25
As many of you might know, Rover bought DogVacay earlier this year to become the primary player in the dog sitting space. I was worried that my dog sitting business would suffer simply due to the fact that I wasn't getting a ton of inquiries on Rover and my listing seemed to be getting buried in the search.
Luckily, it looks like my dog sitting business is staying decently strong. I hosted two pups this month, both of whom were easy to watch.  Our favorite pup for the month was definitely this guy (the pug on the left):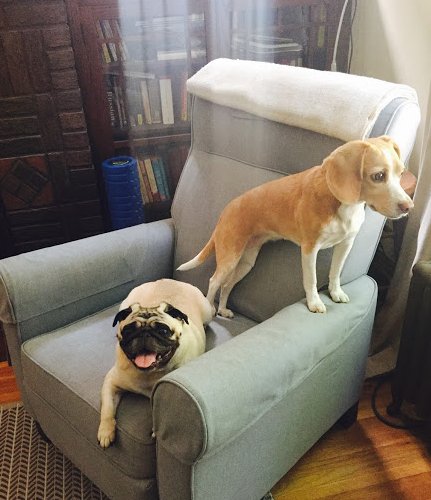 We've watched pugs before and in my experience, they're super easy to watch. The only issue we had with this pup is that he doesn't fit in well with out active lifestyle – we like to walk a lot with Financial Pup, but this guy couldn't really walk all that far without laboring a ton to breathe. He's a true couch potato.
The other pup we watched this month was a tiny, 14-year old pup. A very cute pup that couldn't really do a ton due to his age. He also made Financial Pup look huge in comparison.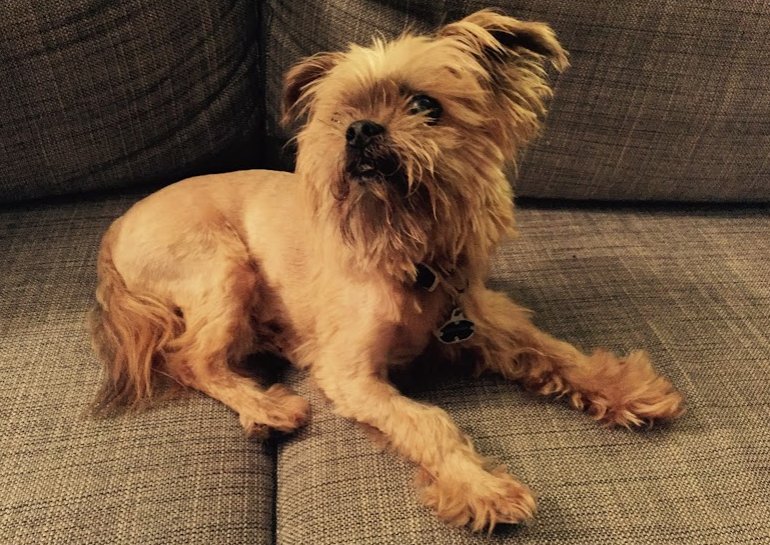 Overall, July was definitely a good dog sitting month, with two pups that I hope we get to watch again in the future. For anyone who already owns a friendly dog, making a bit of extra income with dog sitting is a natural fit. If you're already taking care of one pup in your daily life, it doesn't add much work to take care of a second one at the same time.
I'm not making a ton of money dog sitting, but an extra $1,000 or $2,000 in a year isn't chump change for most people. In a way, I see it as Financial Pup pulling her weight in our household. We wouldn't be dog sitting if we didn't have to take care of one pup already. It's a way that my dog helps me earn money.
Related: How I Make Over $2000 Per Year On Rover
Recommendations:
If dog sitting sounds like a fun way to make a little extra money, then sign up to be a Rover sitter here. You'll learn how to run a business and you can get paid to watch dogs! Sounds like a win-win to me.
Postmates/DoorDash/Uber Eats/Tapingo Income: $74.89
Not a ton to report on this front. I've been doing deliveries pretty sparingly lately just due to lack of time. Unlike Airbnb or Rover, doing deliveries is pretty active income – I can only earn money by going out and actually doing deliveries.  In general, my goal is to make about $50 a week doing deliveries, which should be easily done in most situations.
Related: Click Here To Read More About My Experience Biking With Postmates
Otherwise, I don't have a ton to report here beyond that I think deliveries are still my favorite thing to do. If I could make a living doing it full-time, I probably would.
Remember that if you want to do deliveries, I think the only right way to do it is by bike. You get all the benefits of biking – exercise, saving the environment, low costs – and get paid to boot! This is something I think Mr. Money Mustache himself could try out even.
Recommendations:
If you're a hardcore Mustachian and like biking, be sure to sign up to do deliveries with Postmates, DoorDash, and Caviar if they're available in your city. They're available in most decently sized cities in the US. If your market doesn't let you sign up to be a bike delivery person, one way around it is to just sign up as a car delivery person, then ask to switch over to a bike. I've found that works for a lot of people.
Also, sign up to deliver with Uber Eats and snag yourself a referral bonus.  They usually offer at least a $100 signup bonus and depending on your city, it'll require you to do between 10 to 30 deliveries to earn the bonus (in my market, it was 10 deliveries, which was really easy to do).
Trash Income: $356
My trash income this month was off the charts – the highest trash earning month in Financial Panther history! Remember, this is money we're making from stuff we literally found in the street! There's a ton of treasure out there if you're willing to keep your eyes peeled.
Without a doubt, our biggest sale of the month was this dresser that my wife and I found when we were on our way home from my sister-in-law's apartment.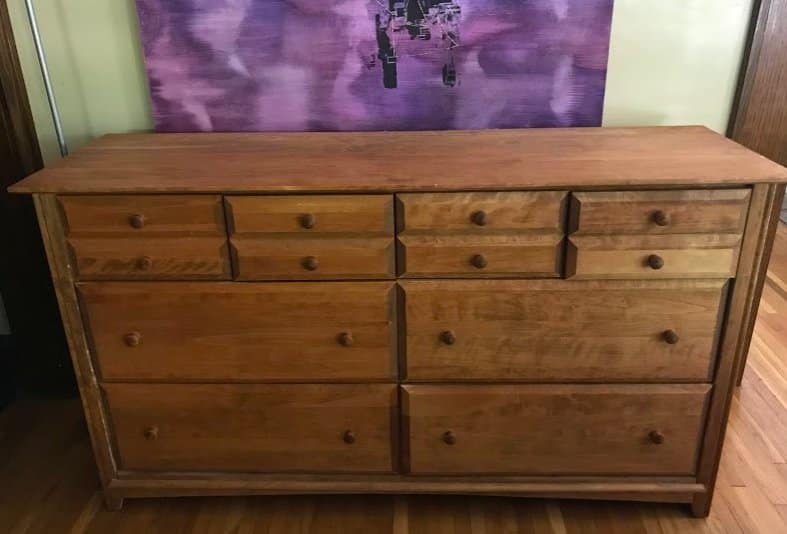 It was just sitting there on the side of the road and was in great condition except for the fact that the bottom drawers weren't rolling out properly. My wife is the handy one in our relationship, so she went off to Home Depot, bought some replacement rollers, and fixed up all of the drawers. The total cost to fix the dresser up was about $20. We ended up listing the dresser for $175 and found a buyer within two weeks.  Not a bad return on investment! Honestly, we'd have kept this dresser if we had space for it in our house.
We sold a bunch of other things that are too numerous to list here – mainly desks and other bits of furniture that we found or had sitting in our garage from earlier in the year. It doesn't seem like much at the time – $20 here, $20 there – but it adds up. It's surprising how much you can make from selling stuff that other people are throwing away.
With July in the books, we've now sold $888 worth of trash in 2017.  Just think about that for a second.  That's $888 worth of stuff that we've literally found in the street.
Related: Making Over $1000 Selling Trash Finds Found In One Dumpster
Jobspotter Income: $19.21
I'm still making between $13 and $25 per month by taking pictures of hiring signs using Jobspotter. Sometimes, people tell me that they're not finding any hiring signs, but honestly, I don't believe it. There are hiring signs everywhere, no matter where you're located. I doubt you're in a city that just doesn't have hiring signs.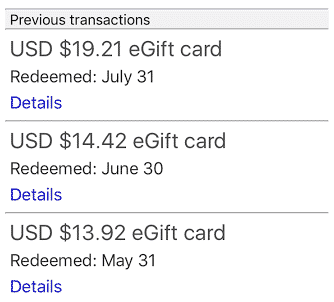 Through 2017, I've now made a total of $132.30 just from taking pictures of hiring signs! That's crazy when you think about it.
Related: Jobspotter App Review: Earn Extra Money By Taking Pictures of Hiring Signs.
WeGoLook Income: $40
For those of you that don't know, WeGoLook is basically an app where you take pictures of things on behalf of insurance companies. When a gig is available, I get a notification on my phone and if it's nearby, I'll go ahead and take the gig.
I did two pretty easy intersection photo gigs this past month that paid me $20 each and took me about 10 minutes to do.  I did one of the gigs while I was out running with my wife – the intersection that I needed to take photos of was about 3 miles away, so I figured I could get some exercise out of it by running to that spot instead of just running around randomly.  This is exactly why I like these type of apps – they let me earn money while I'm out doing what I'm already doing.
Field Agent/GigWalk: $6.15
I've mentioned these apps before, but both of these apps are picture apps where you take pictures of things in stores for audit purposes.  They're not always worth doing and they don't pay much, but some of them only take a few minutes to do and can easily be completed while you're out doing your errands.  To be honest, I don't even remember what I did to earn this money. I know I didn't go out of my way to do it though. My guess is that I was in a store and happened to see these gigs available.  Hey, it's still $6 that I made randomly on the side.
And that concludes this month's side hustle report.
I'm always surprised at just how much side hustle income I can bring in each month.  Remember that this is made on top of a full-time day job and with running this blog. Time is precious to me, but I'm still figuring out a way to make extra money on the side.
Being able to make an extra $500 or $1,000 per month might not seem like all that much, but it's significant if you look at the value it has in your portfolio.  An extra $500 per month, for example, comes out to $6,000 per year of extra income. You'd need $150,000 saved up in order to generate that same amount of income. In other words, figure out a way to make an extra $500 per month, and you can save $150,000 less!  Figure out a way to make $1,000 per month and you can save $300,000 less in your portfolio!
Be sure to check out my side hustle report page if you're interested in seeing what I've made in other months. You can also check out my most recent side hustle reports below.  Thanks for stopping by!
June 2017 Side Hustle Report – $1,071.14
May 2017 Side Hustle Report – $1,625.11
April 2017 Side Hustle Report- $399.04